It's finally airing! Catch me and fellow blogger Patrish on Kris TV tomorrow. In case you live under a rock, Kris TV is a morning talk show that airs on ABS-CBN every 8am on weekdays. We taped a short segment for all of you so I hope you'll enjoy watching us. I probably looked so awkward and weird but just focus on my hair if that's any consolation haha! We were there for Pantene anyway. My hair is so silky smooth so there's a big chance you won't even notice my booboos. I hope.
Anyway, to make you look forward to our short segment, here's a few behind-the-scenes photos from our 2-day shoot.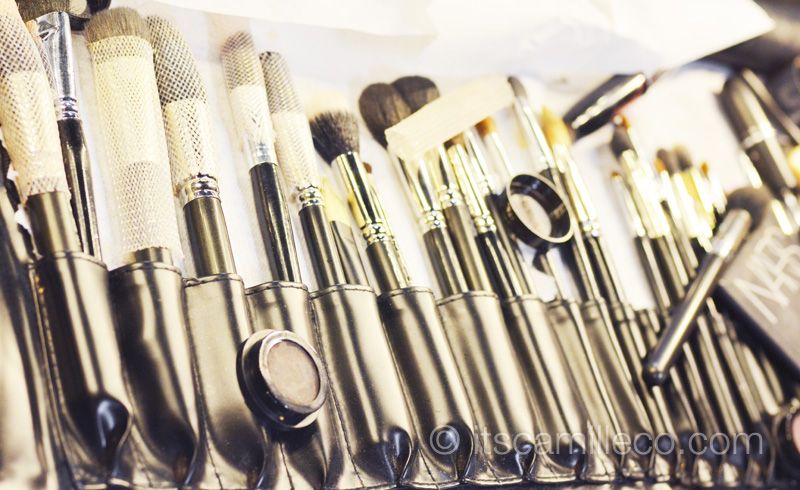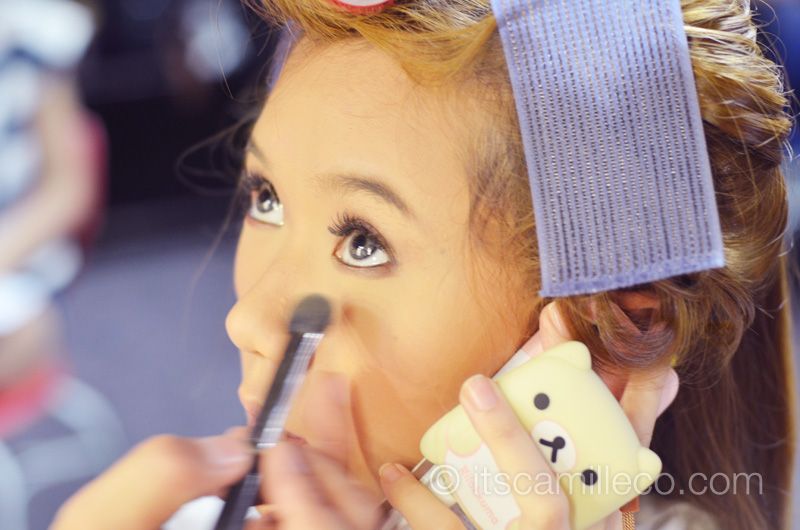 Time for make-up for our first day of taping. That's Patrish' annoyingly cute external charger!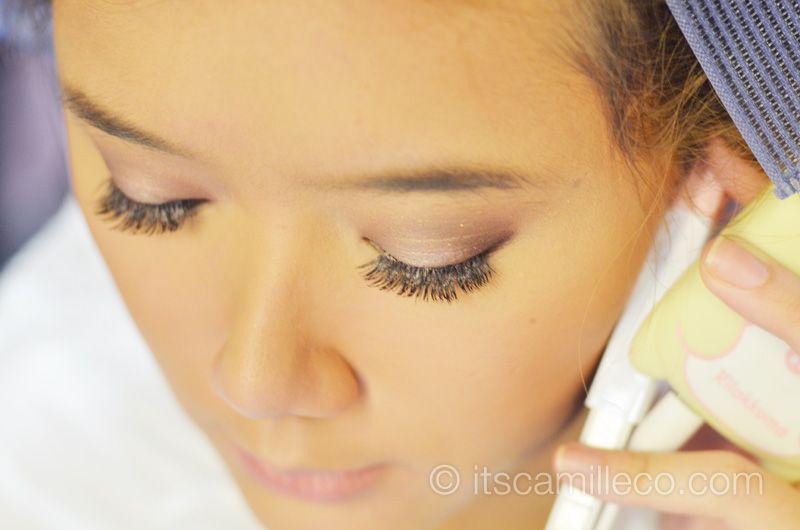 Love my makeup!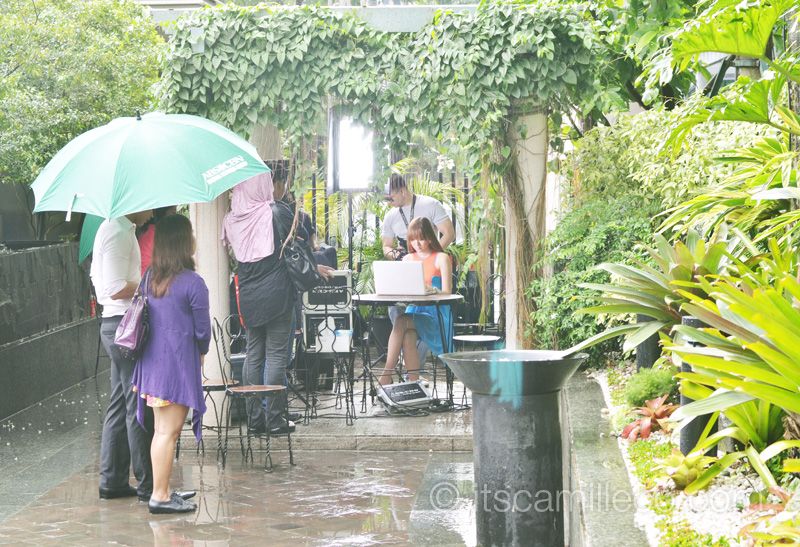 So for the first day, we basically just shot a short profiler that shows snippets of what we do on a daily basis. FYI, I was really blogging here! Talk about hitting two birds with one stone!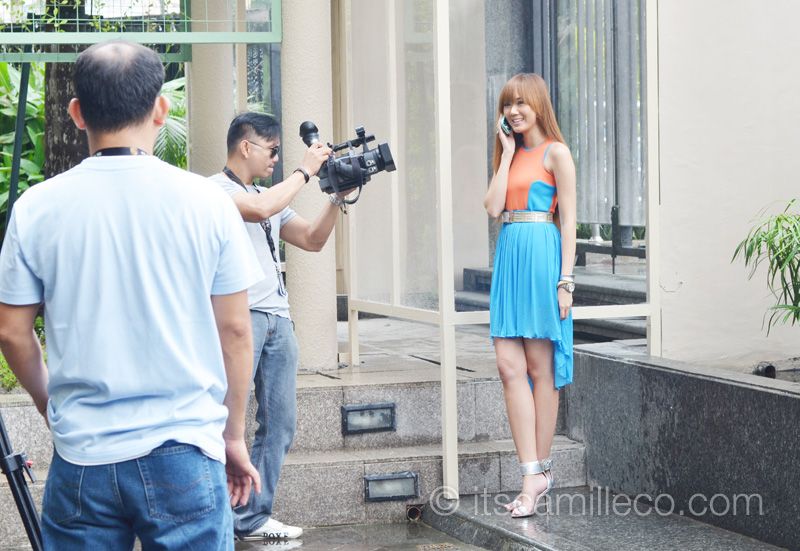 And I'm actually really talking to someone on the phone here too. I felt so awkward having to pretend to talk to someone so I called up a friend to help me through it and so that I wouldn't have to pretend.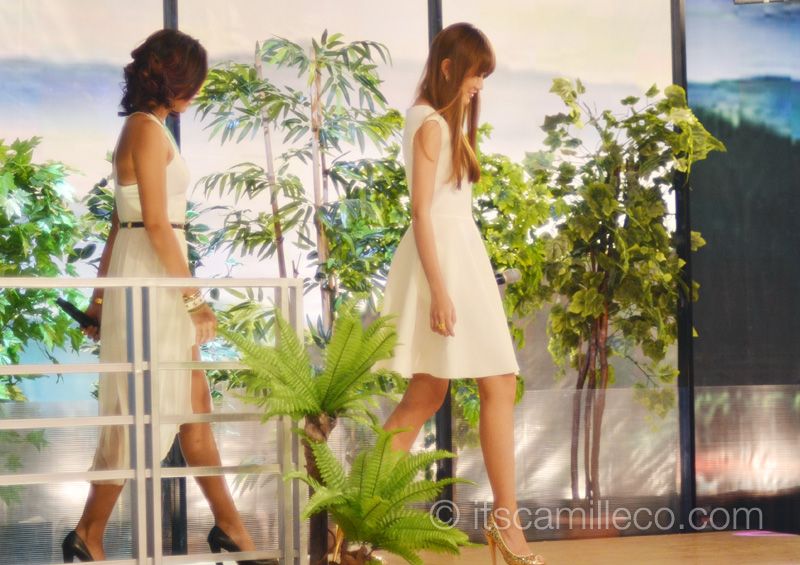 2nd day of our shoot–it was THE day! Doesn't this photo look so much like we're on the Ellen show? Ang lakas maka-Ellen!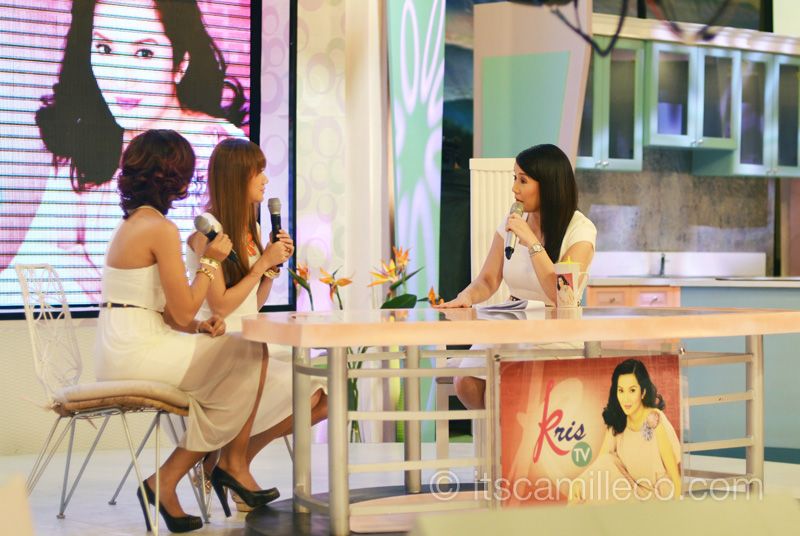 We finally met the queen of talk herself, Ms. Kris Aquino! Pat and I were so nervous! But Miss Kris is such a pro so she guided us through the entire thing.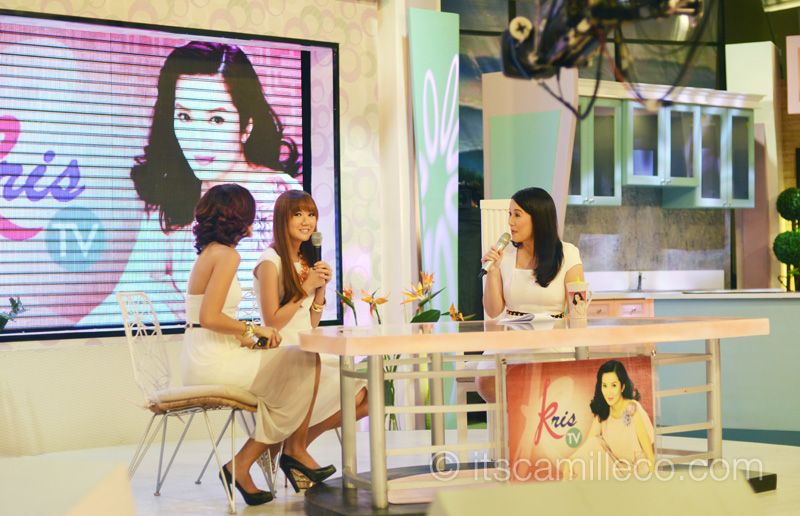 Notice that we're all in white with hints of gold? Pantene represent!
And of course since we talked about Pantene a lot, I had to prove to everyone just how effortless my hair sways! LOL!
Promise you'll watch Kris TV tomorrow? :) Tweet me when you do!