Lace–always so romantic and dainty. As a designer, it's one of the materials I use the most, may it be for my RTW line or made-to-order line. I personally love it. I think it brings out our femininity. It's no surprise why it's such a hit with women. It's probably just our basic instinct kicking in. We're ladies so we're naturally drawn to feminine pieces–most of us at least.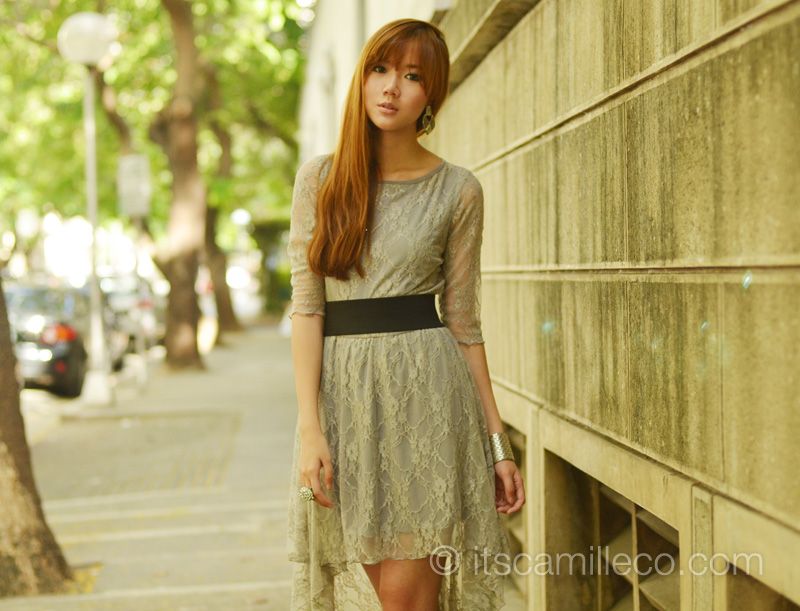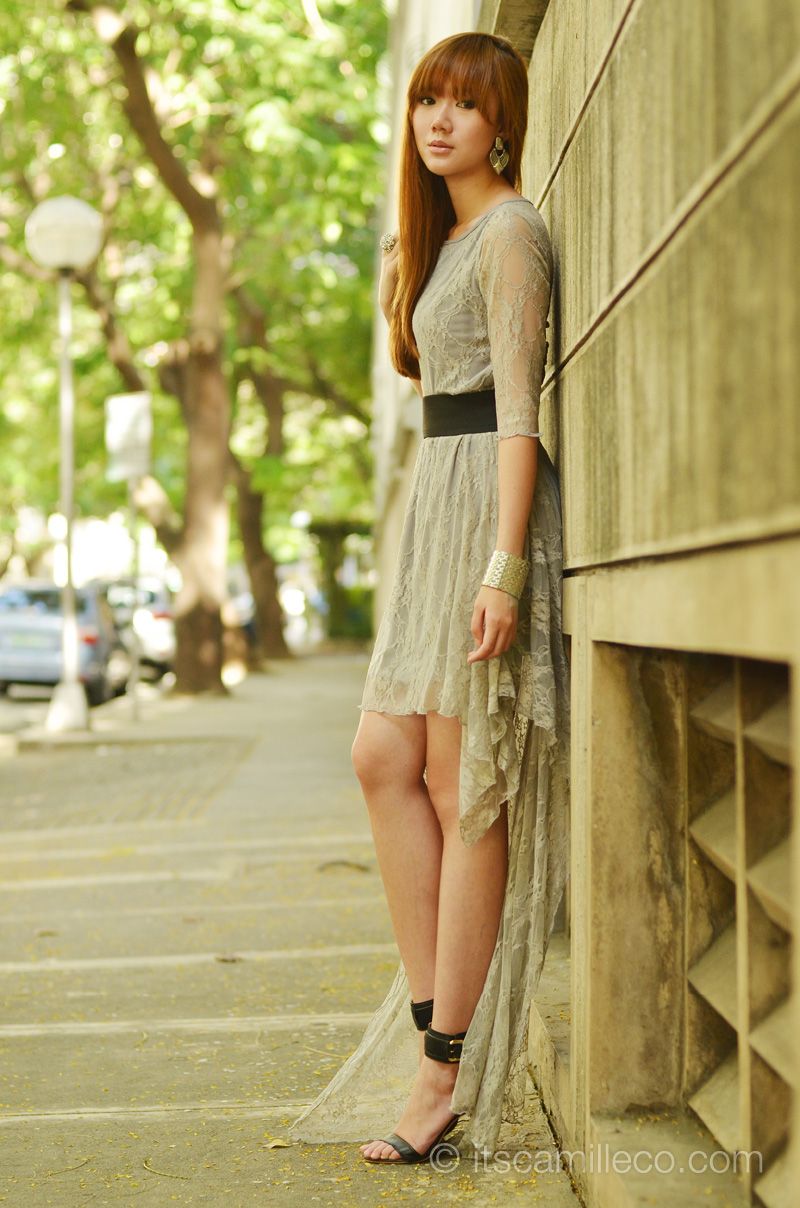 I can just imagine how big of a hit this lace dress from Stylista would be. It's so simple and yet dramatic at the same time. Look at the way the skirt falls. It's such a pretty mullet cut. Extra points for the sheer parts too! Majority of the back of my dress is actually sheer which I found to be such a pleasant surprise.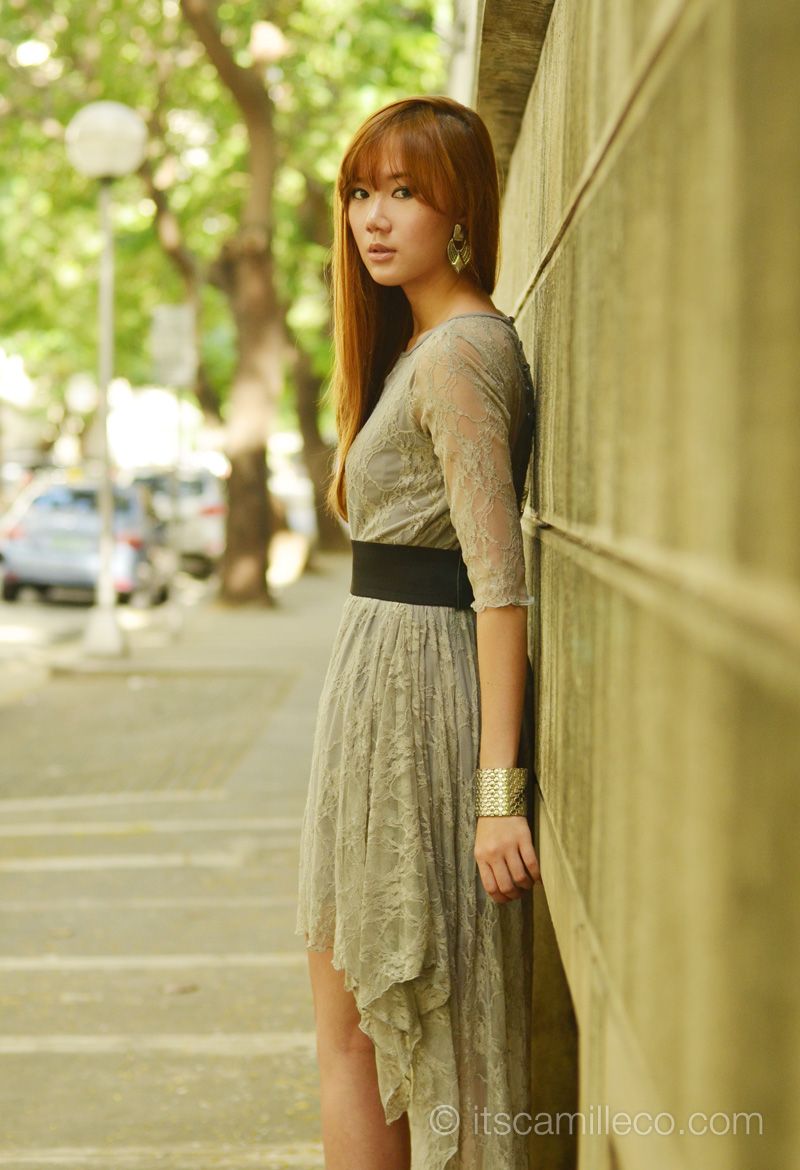 Remember what I said the other day about waist belts creating a slimmer waist and curvy silhouette? Here's another example. Believe me when I say that the black belt is such a vital part of this ensemble. It's the best supporting actor to my dress' best actress. :)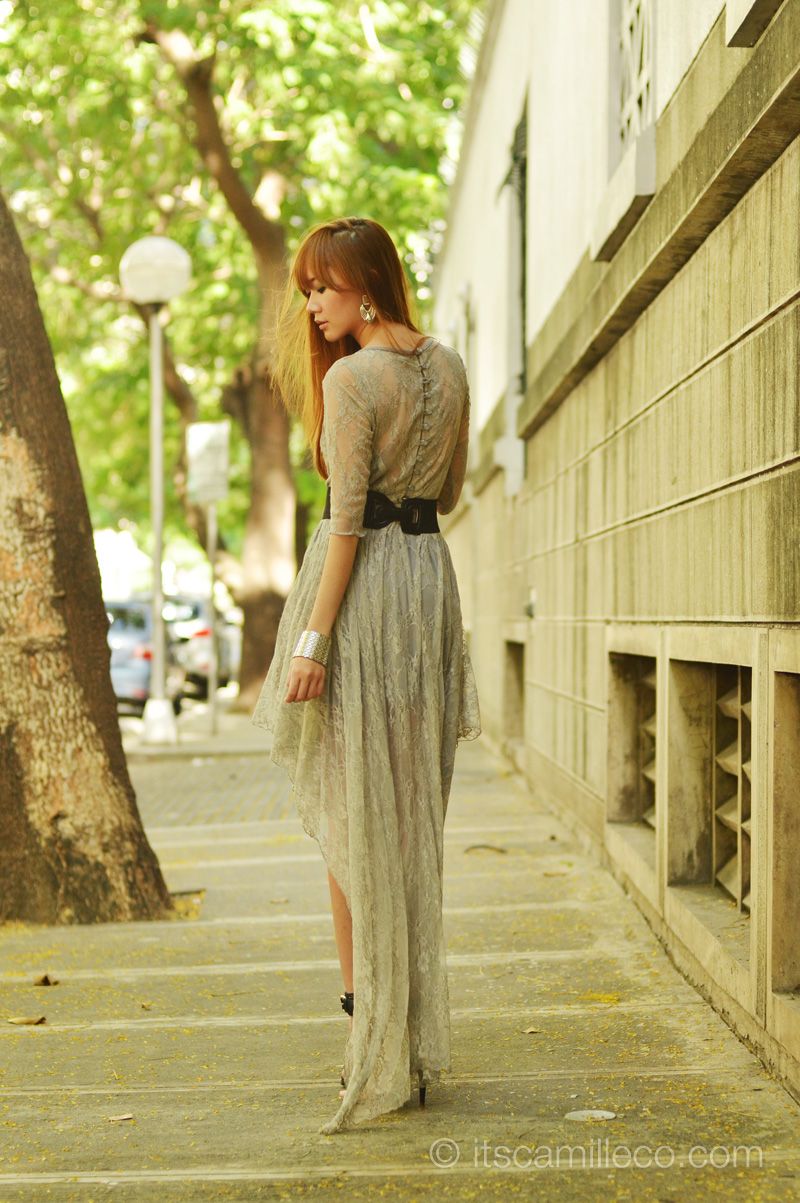 Although this dress is in a gray color, there's no need for too much accessories. Normally, I'd say bling it up to bring muted colors to life, but not this time. I really wanted to show the delicate beauty of the dress. Too much accessories will just ruin that. I'm a sucker for this kind of quiet elegance.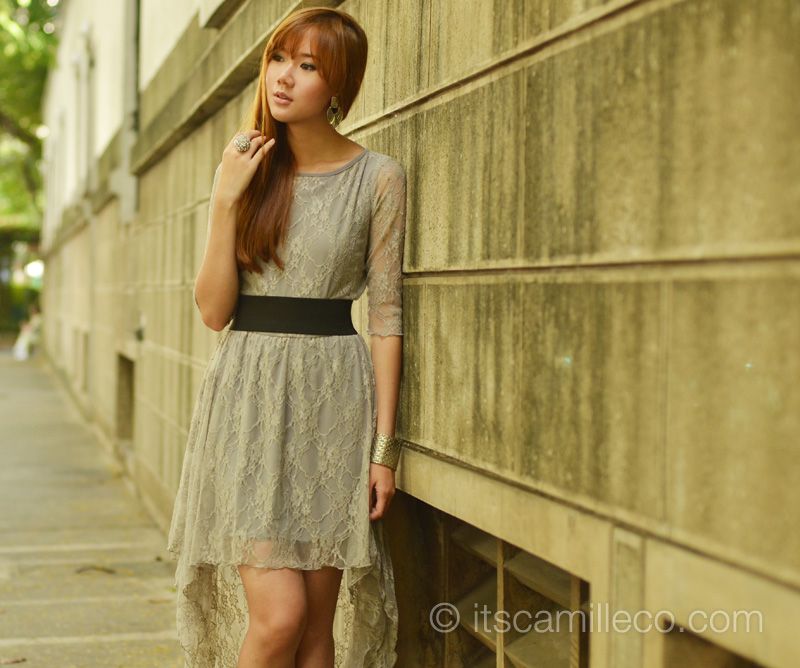 [button link="http://lookbook.nu/look/4174778-Delicate-Little-Thing" size="small" bg_color="#e5b3b9″ window="yes"]Hype this look at Lookbook.nu here[/button]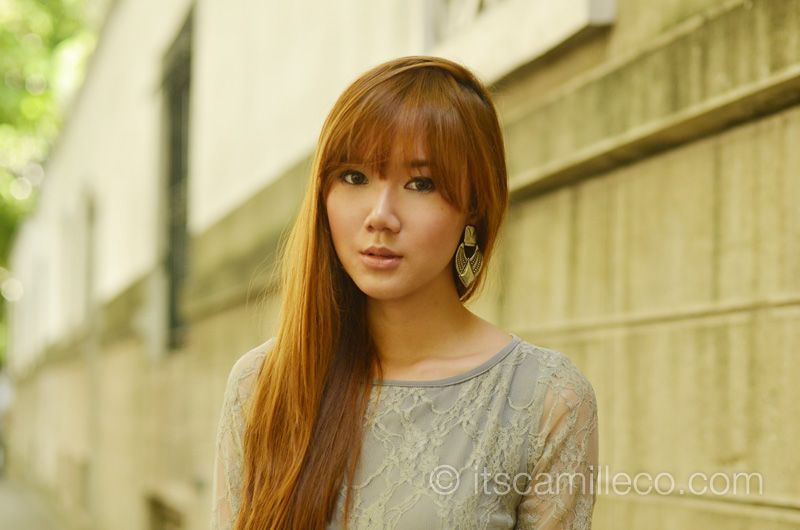 MAC Angel lipstick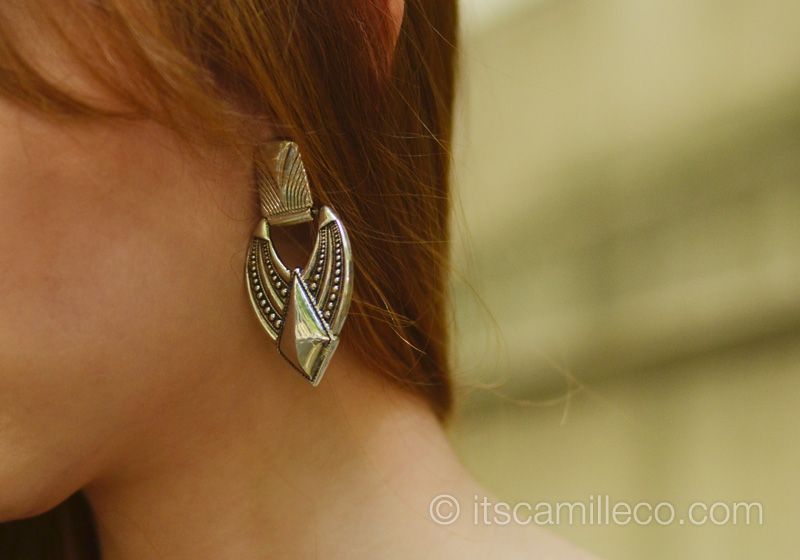 SM Accessories earrings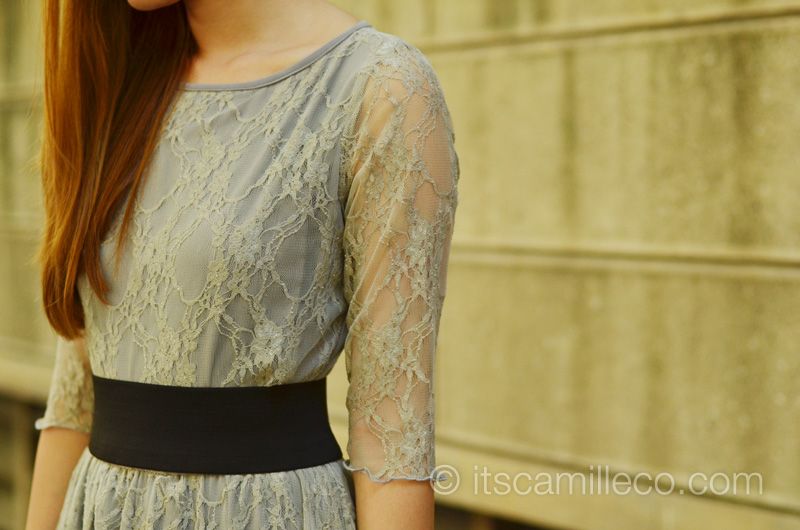 Landmark belt (old)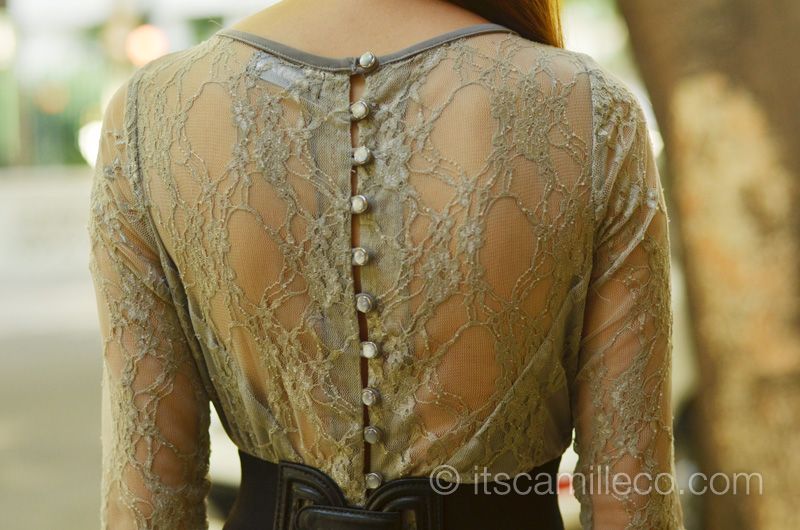 Stylista.PH dress
SM Accessories ring | Forever 21 cuff (old)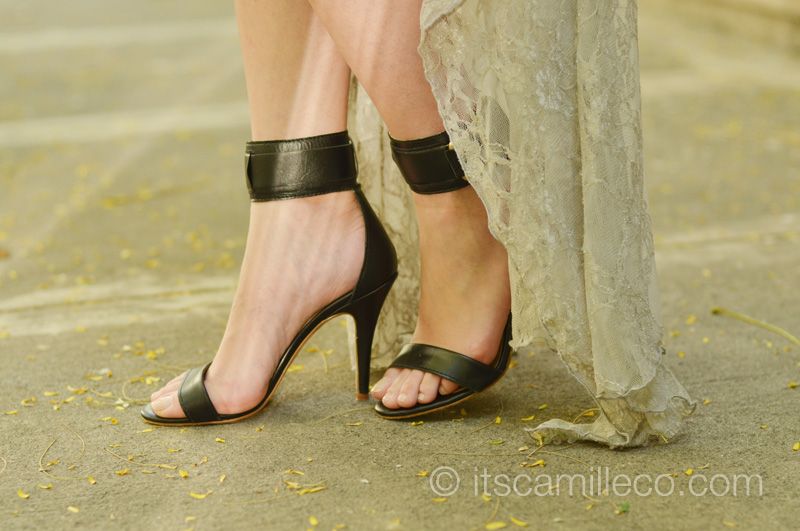 Mango shoes