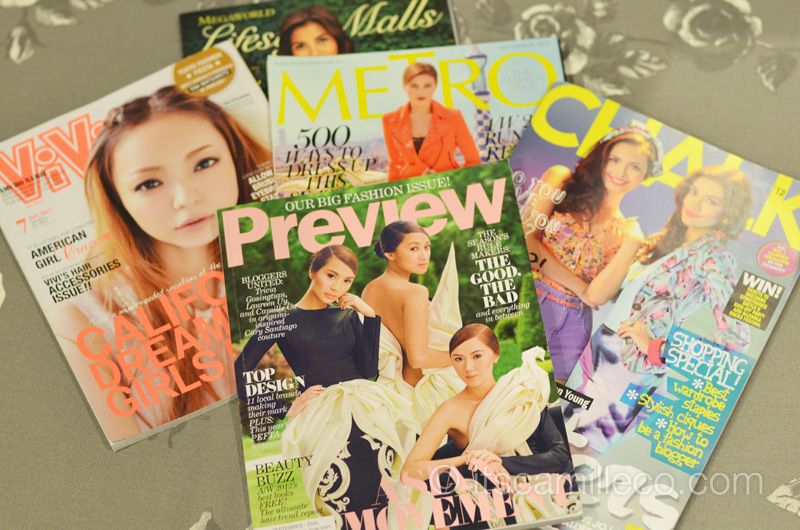 I was able to compile some of my magazine features for the past few months. It has been a good year! From gracing my first ever cover as a fashion blogger, to writing another magazine article, to getting acknowledged as a designer by another fashion magazine, I feel extremely blessed. Thank you to these publications for giving me these opportunities! I am always grateful. :)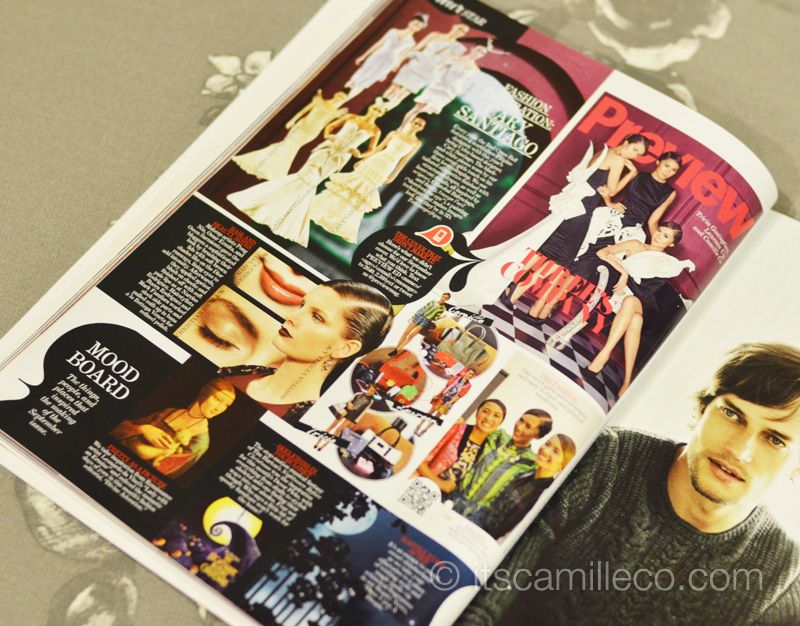 So here it is–my biggest magazine feature yet (and probably the only one haha). I've already said this before, I NEVER in a million years would've thought that I'd one day land a magazine cover, much less a Preview Magazine cover! If you were not able to grab a copy of this issue last September (I hate you), here are a few photos from the cover story. I wish you'd still try to find a copy of your own though. A lot of my readers who bought a copy told me they learned so much from the cover story that was written by not one but three editors, namely Daryl Chang, Anna Canlas and Karen Bolilia. O diba? With the 3 of them combined, how can the issue not be insightful? :)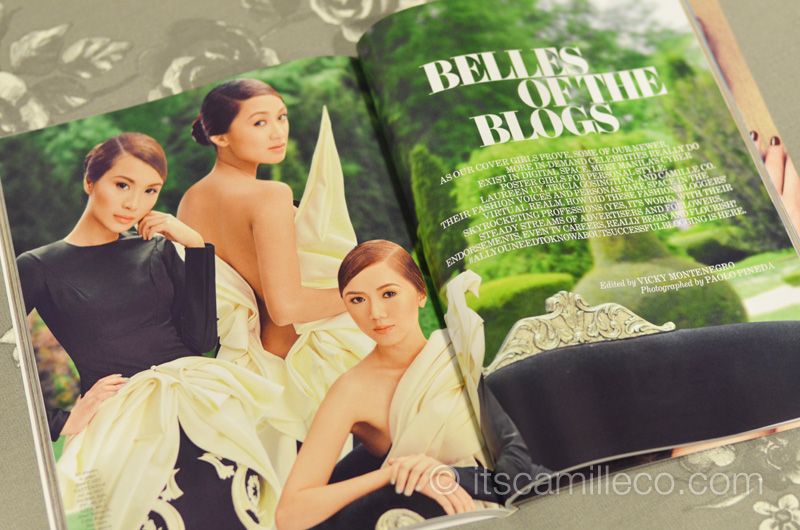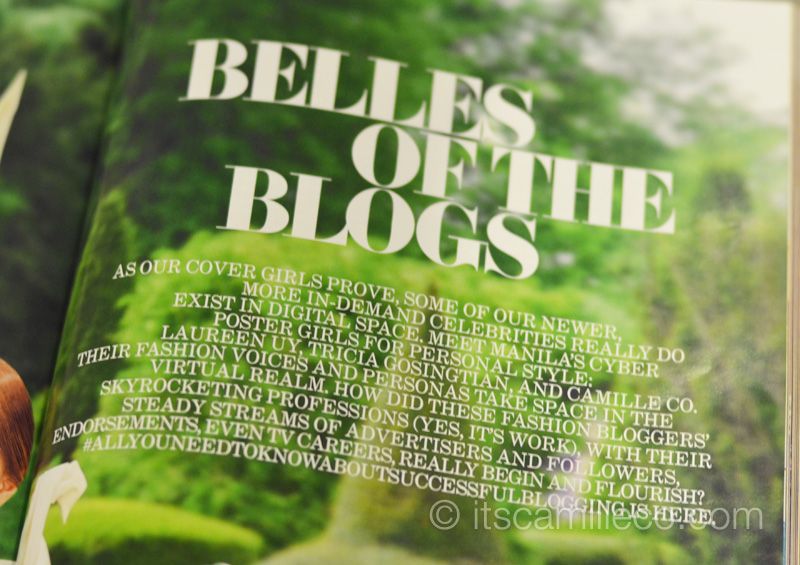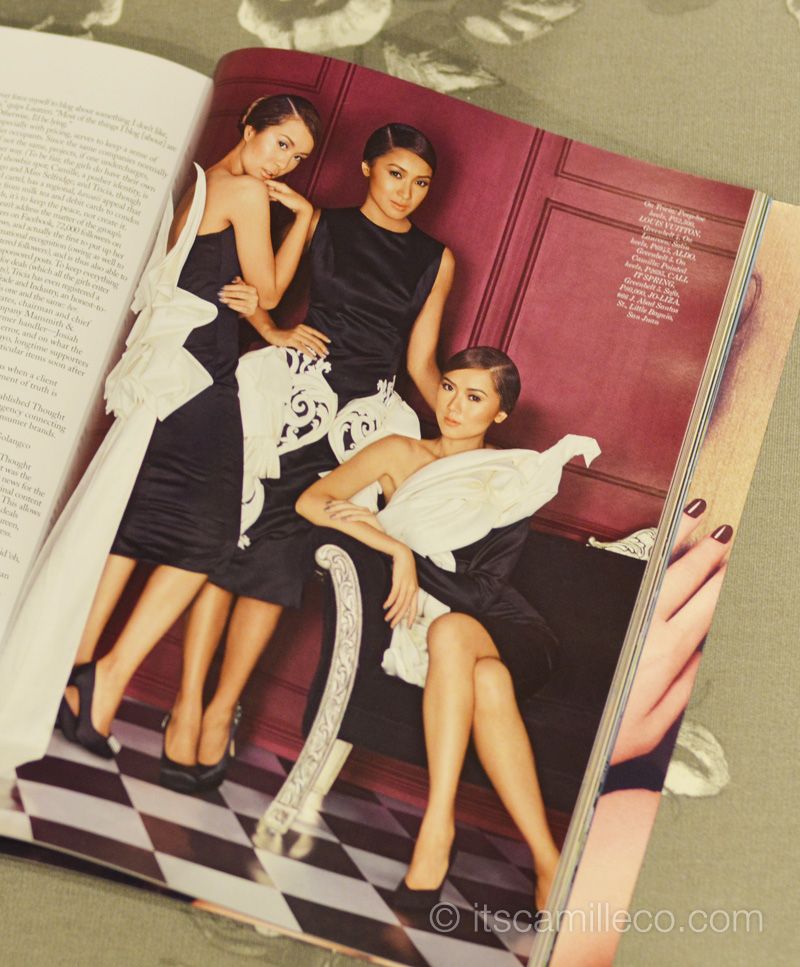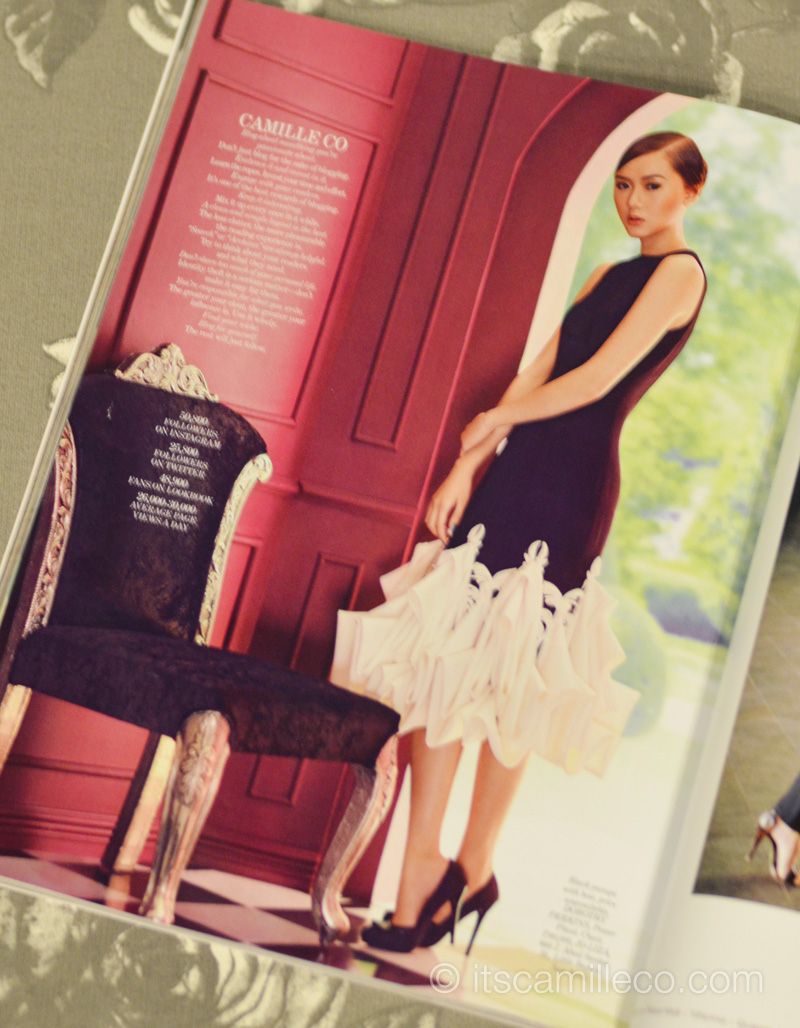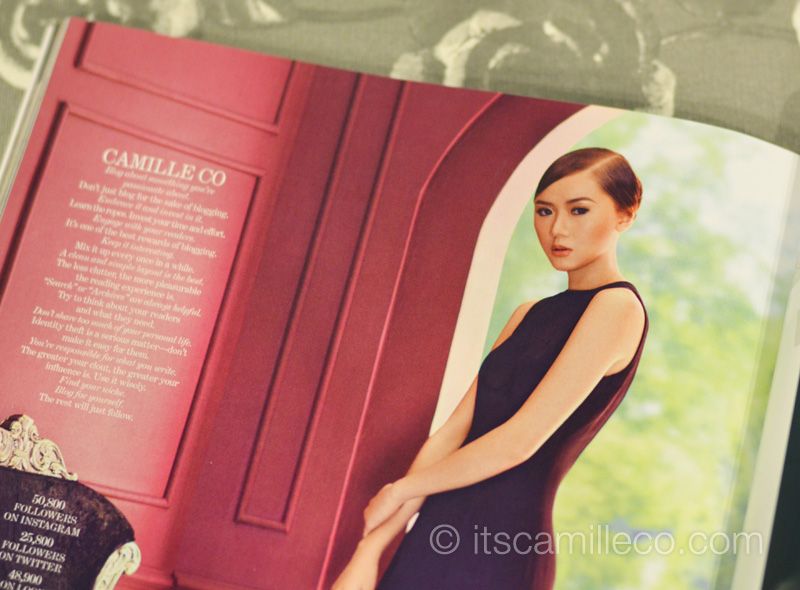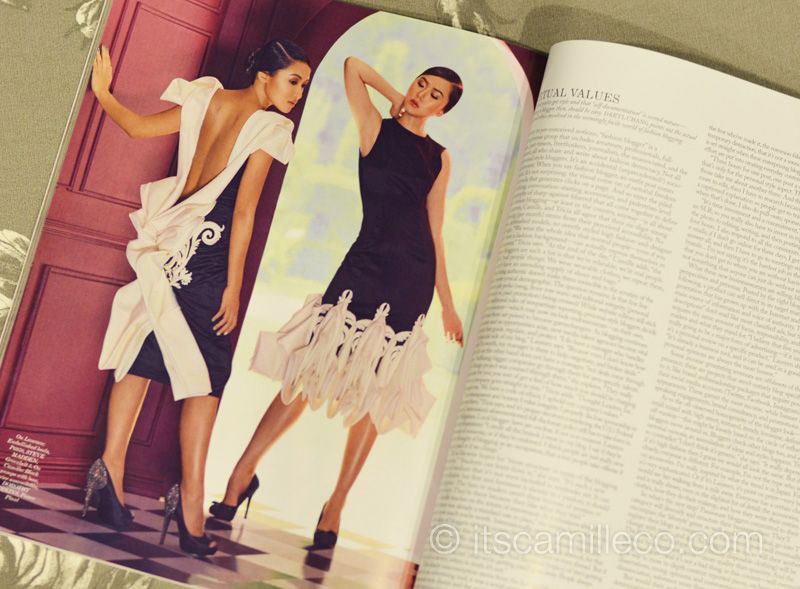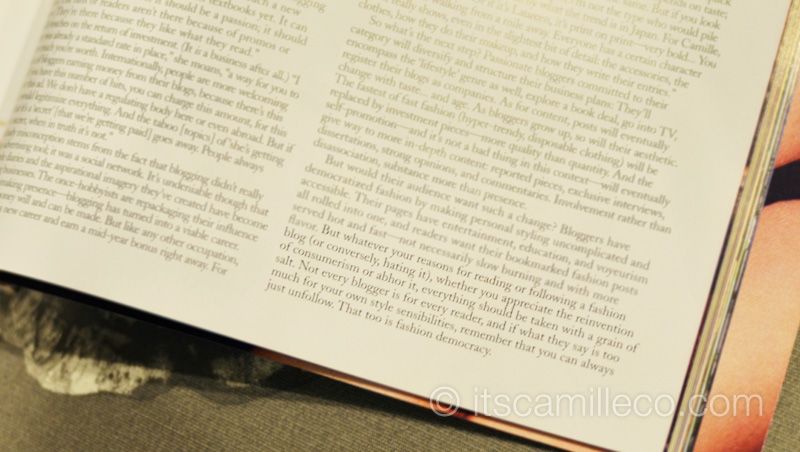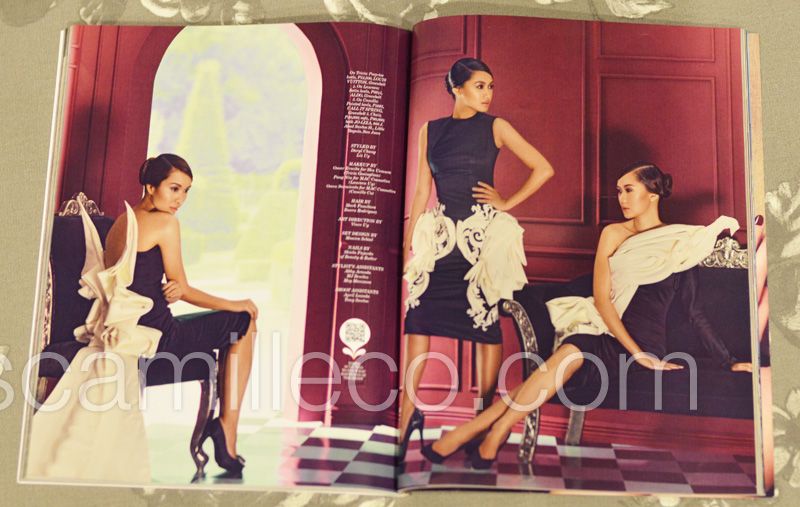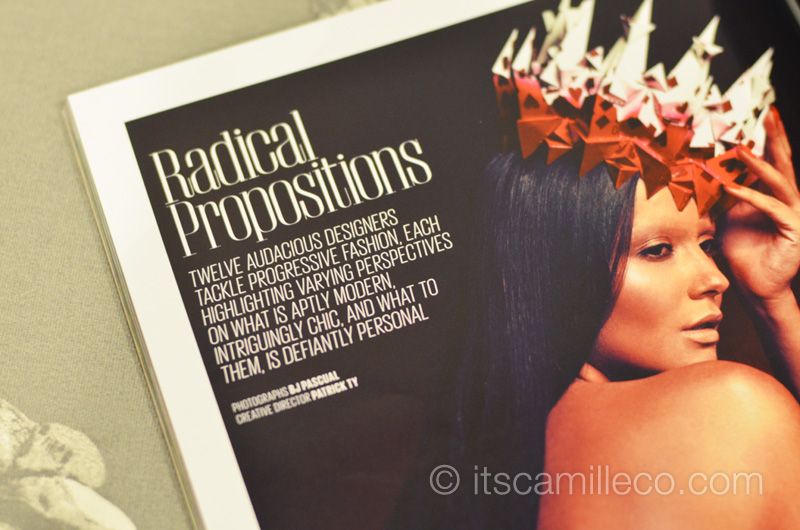 Here I am, this time featured as one of the 12 young fashion designers for Metro Magazine's fashion issue. We were all asked to create something in red. I was actually busy with clients' orders during this time so I couldn't find the time to make a new dress for this spread. Good thing I had an existing design from last year that fit the theme and model rocked it.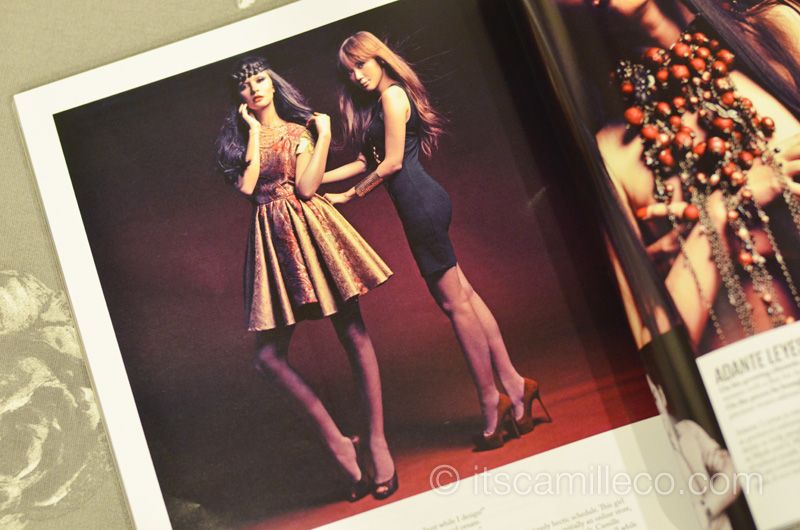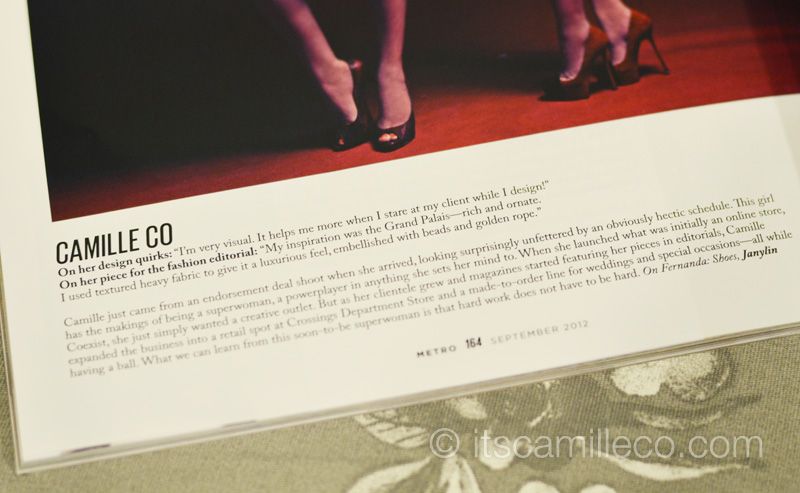 I really get a different high whenever I get featured as a designer. It's always a huge honor for me, more than getting acknowledged as a fashion blogger and everything else. Fashion design is and will always be my first love, my priority and my path.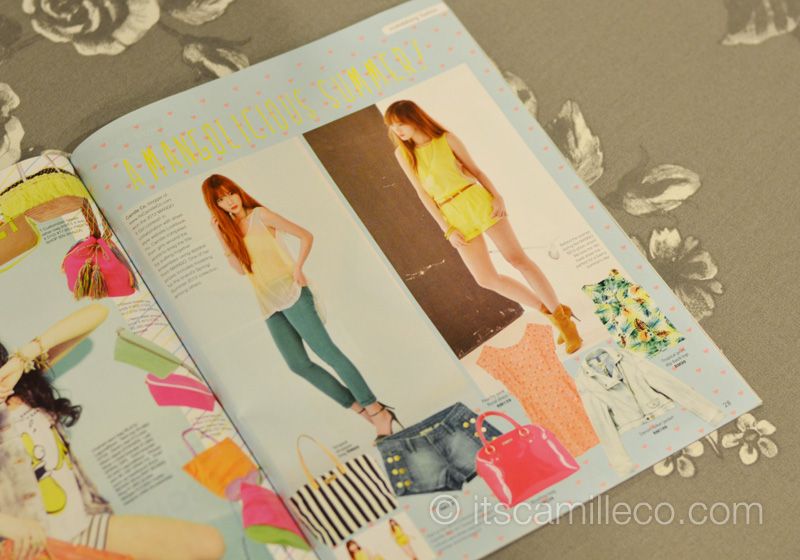 Just a short feature on ViVi Malaysia as Mango's IT Girl. Hello to my Malaysian readers! :)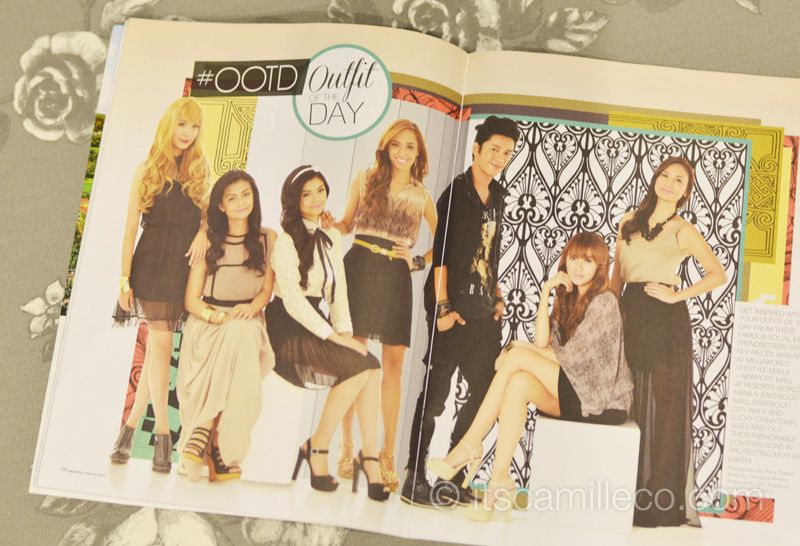 Another short feature as a fashion blogger on Megaworld Lifestyle Malls Magazine. I basically just modeled har har. Margaux Romero styled me for this shoot.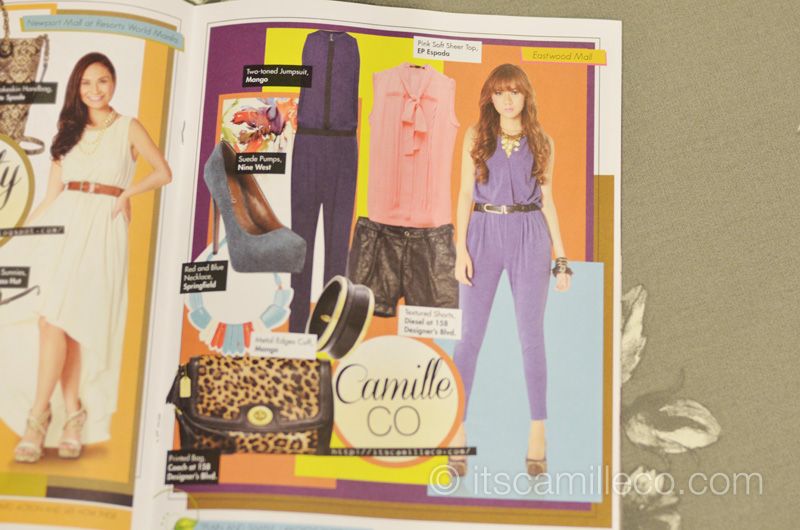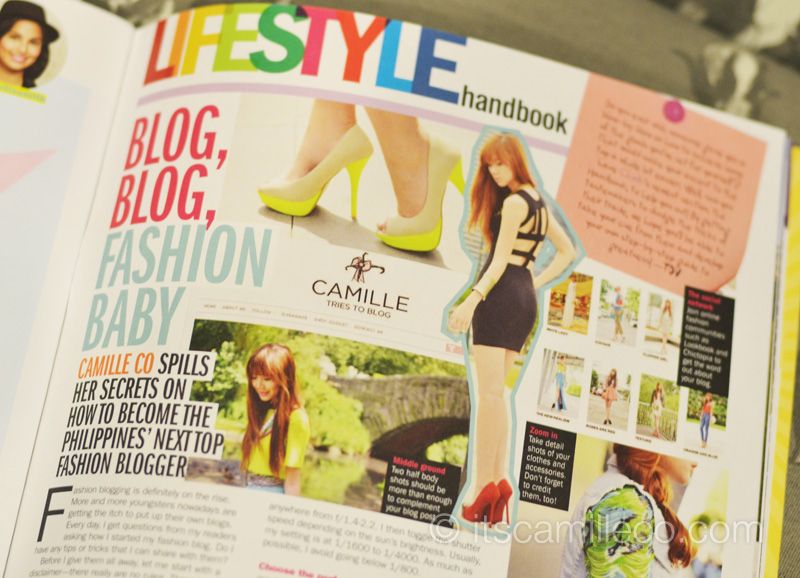 Chalk Magazine asked me to write a how-to article on being a style blogger for their September issue. If you were able to get a copy, I hope you liked it! I shared a lot of my style blogging tips, everything from how to pose to how many photos to post to my camera settings. Of course, like what I wrote in the article, these are not "MUSTS" but merely suggestions that work best for me.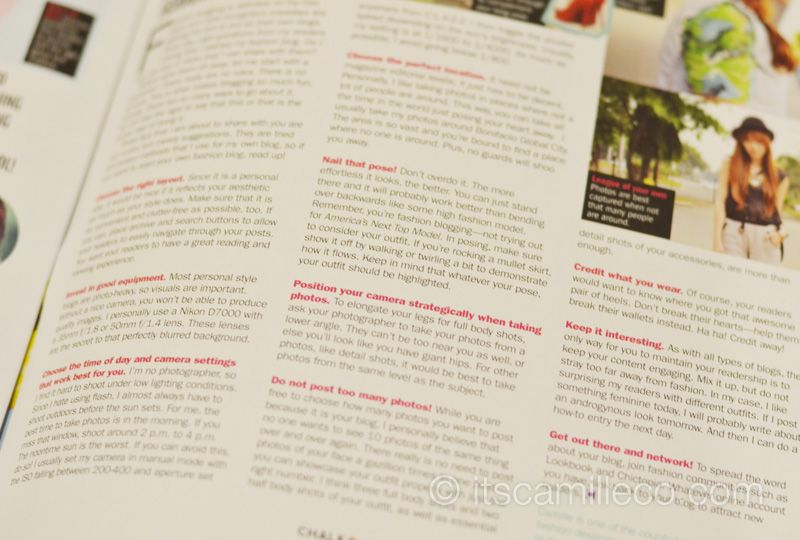 I actually have another article coming out this November on Meg Magazine. I hope you guys can grab a copy of that as well. Sorry, I just had to plug haha!
And last but not the least, my Etcetera guesting on ETC from last year. I know it's not a magazine feature but I just had to include it because a lot of you seem to enjoy seeing me in videos and hearing my extra tiny and weird voice. Haha! I, along with Danika Navarro, were the first bloggers to be featured on the show. It was a fun shoot! Watch me do an awkward mini dance! Don't judge me! There's only room for love here. (Thank you to Cy for uploading this video. )