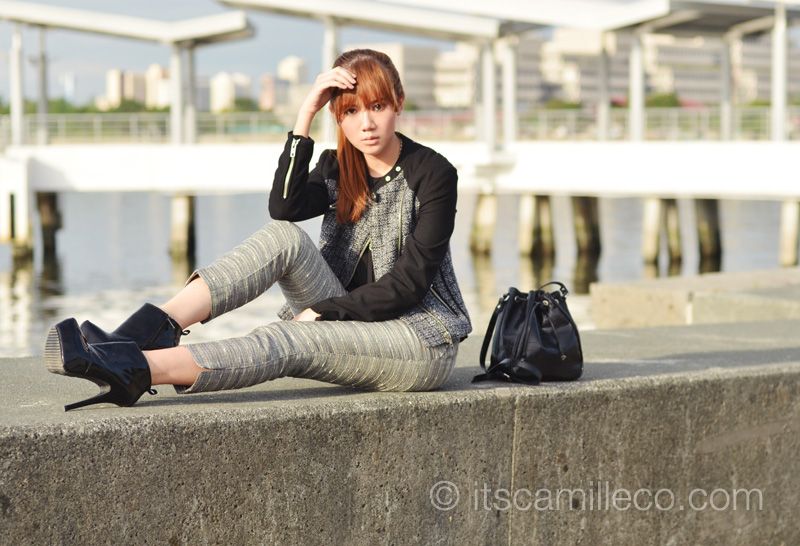 Just because we don't have fall season here, doesn't mean we can't join in on the fun right? Fall trends are almost always centered on dark and textured pieces like these. Of course everyone knows my personal favorite–tweed!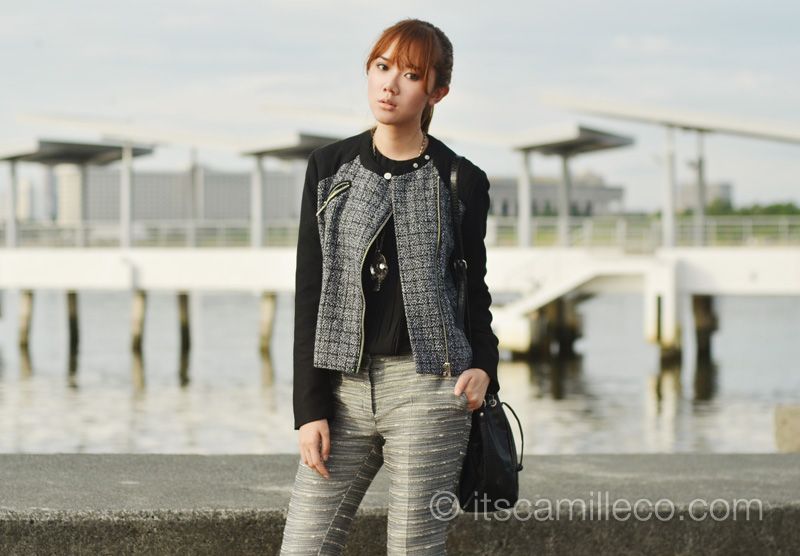 Instead of styling my tweed jacket and pants in my usual prim & proper way, I took inspiration from my jacket's biker vibe and went for an edgier and more masculine look. See! Tweed ensembles aren't just for the Jackie Os of the world after all! They can also work for tough biker girls like the girl I'm pretending to be in these photos haha! Now, where's my motorcycle?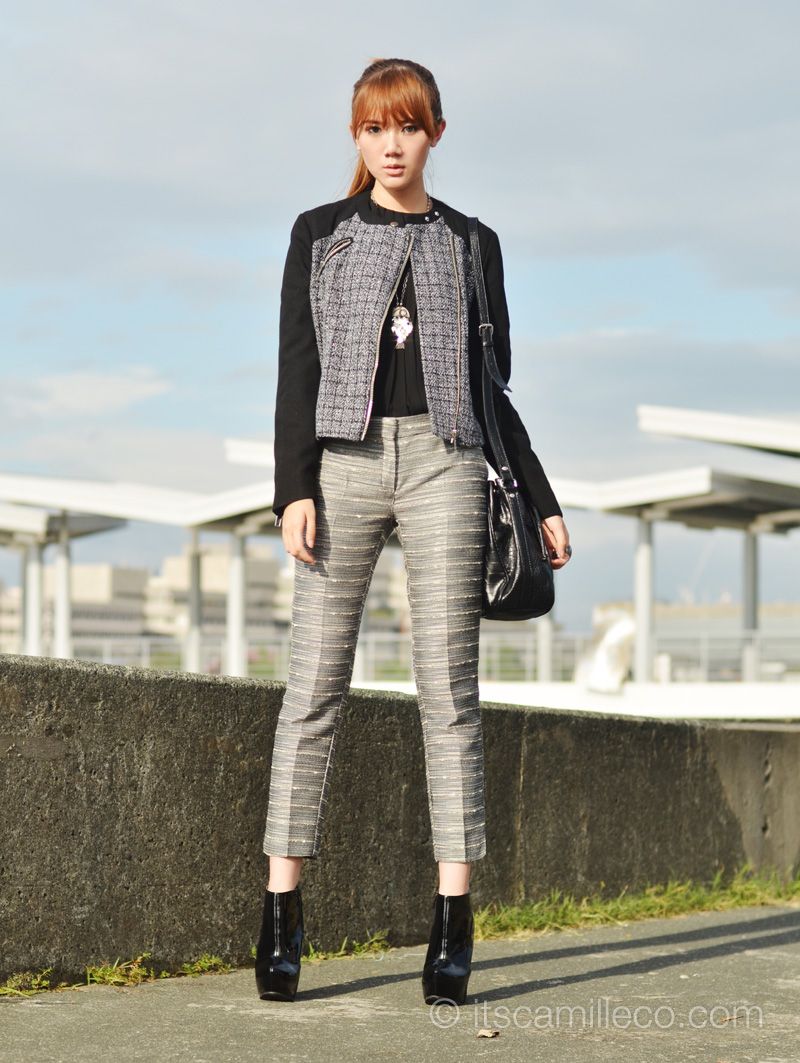 If you're not into androgynous dressing, don't fret. These pieces can still work for you. Take my outfit for example. Just remove the jacket, reveal that sexy, sophisticated sheer top underneath and change to stiletto pumps or sandals! Voila! You're back to your girly self.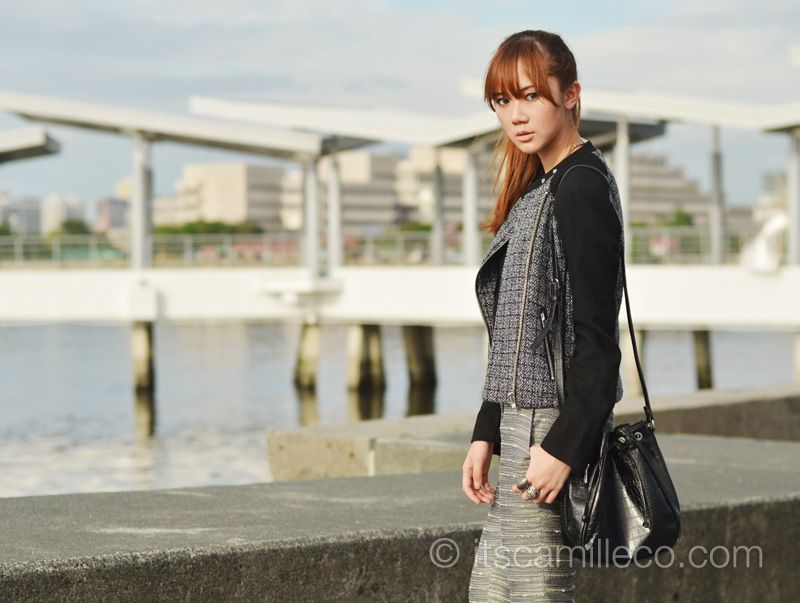 Too bad you can't see it here but these pants actually have a little metallic sheen on them. Oh Mango, you make the best tweed clothes!!!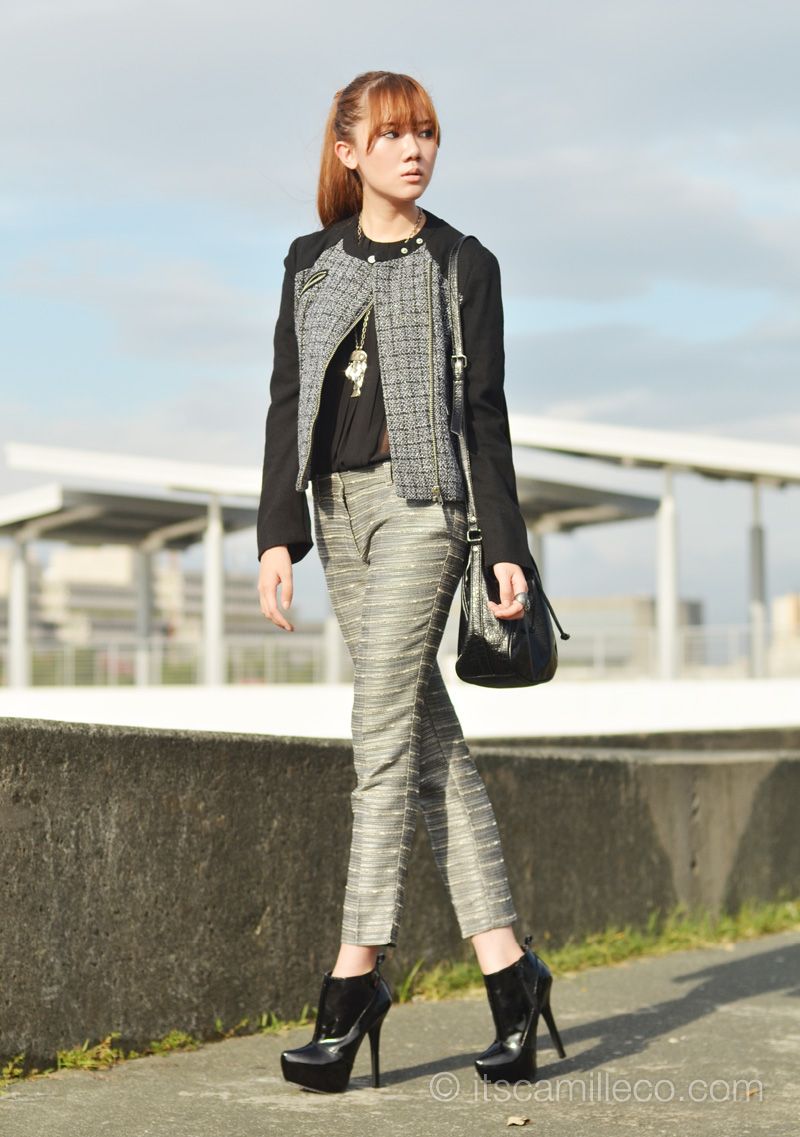 [button link="http://lookbook.nu/look/4167432-Biker" size="small" bg_color="#e5b3b9″ window="yes"]Hype this look at Lookbook.nu here[/button]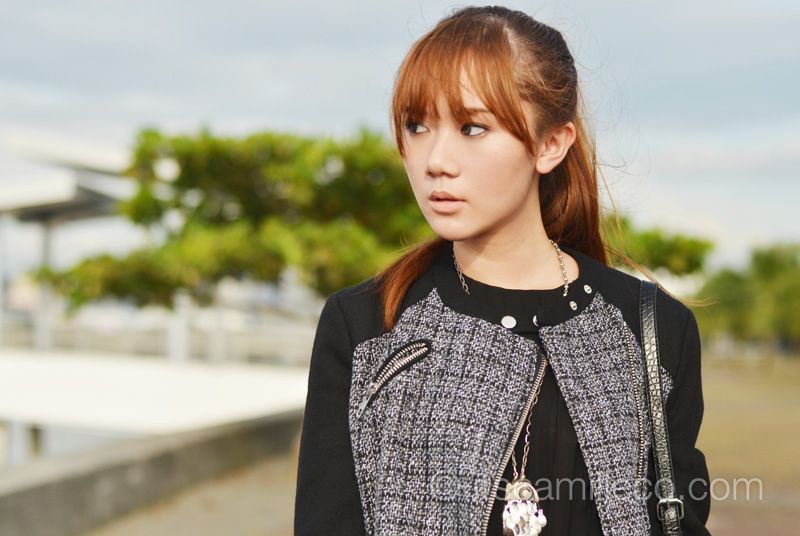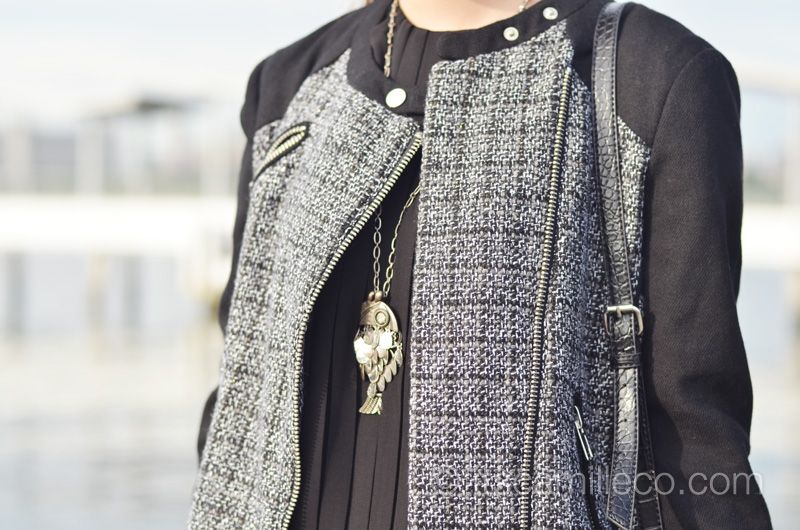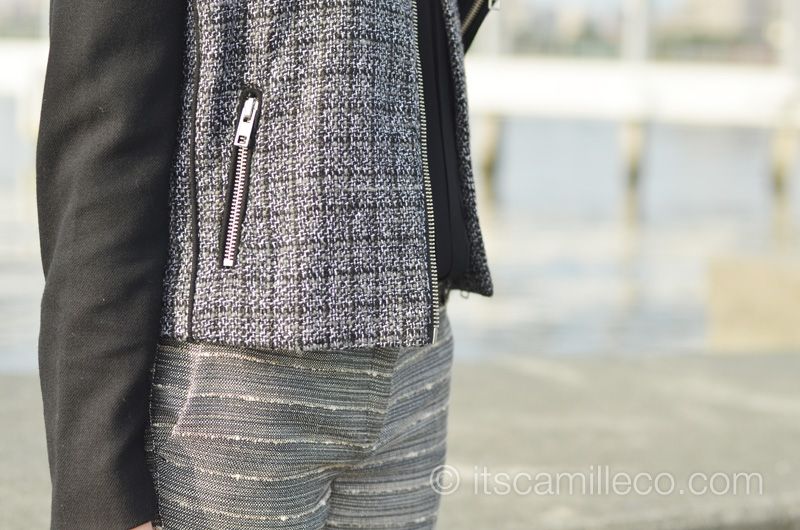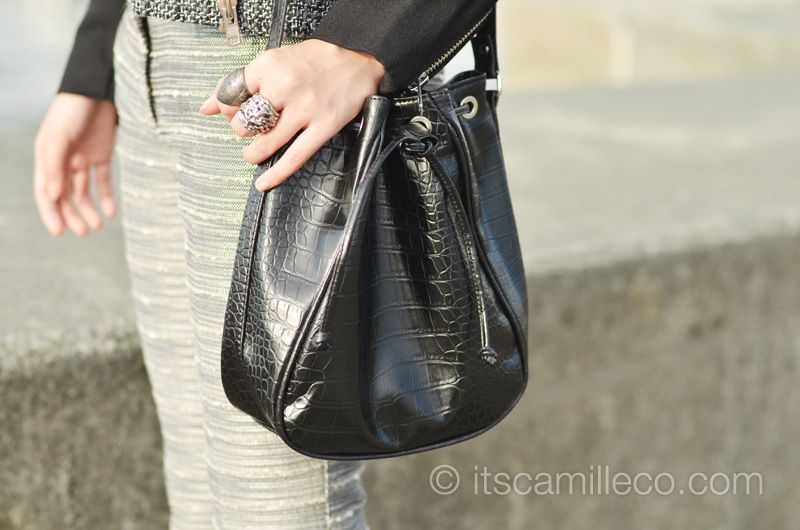 Mango jacket, top, pants, bag and accessories (To know more about this look, visit my Lookbook page)
Follow MANGO on Facebook, Twitter, Youtube, Instagram (@Mangofashion) and Pinterest.