As you read this, I'm probably already all the way in Thailand. I'm off to Phuket and Bangkok with my girls and I can not be more excited! I know I'm supposed to write about my outfit but ahhhhhh!!! I just can't bring myself to focus.
MUST.FOCUS.
Here goes!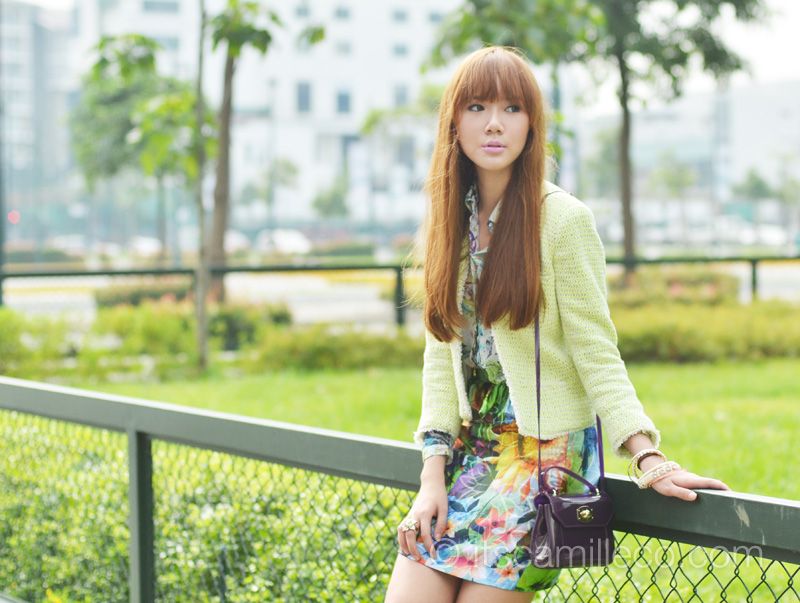 It's rare to see tweed in lively colors, much less in a yummy bright green color like this. It was literally love at first sight when I laid eyes on this baby. The color is so eye-catching I just couldn't resist not getting it. I know I say this time and time again but if you see a jacket you like, go for it! It makes dressing up so easy. I actually just bought this jacket a last month and I've already used it so many times! Imagine it with a simple white shirt and high-waist denim shorts or acid-washed jeans. That's lazy dressing 101 for you! Piece of cake, right?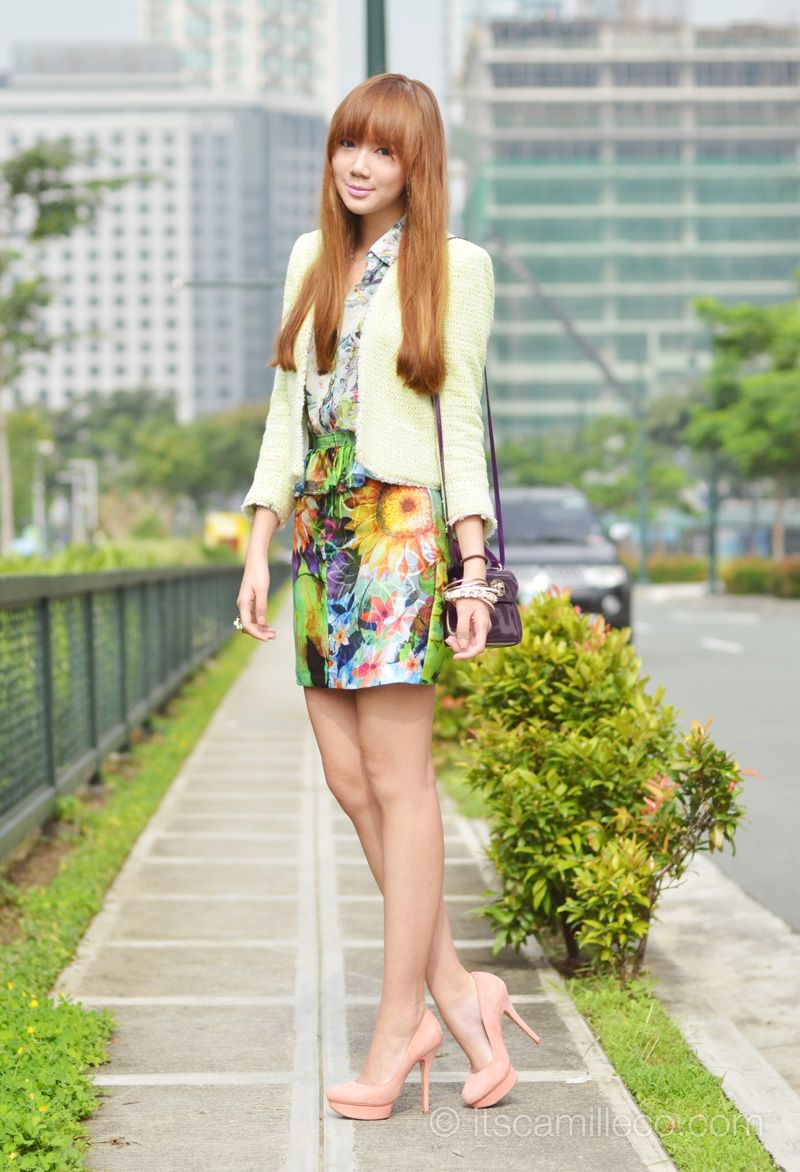 But since I wasn't lazy this particular day, I steered clear of my plain top and denim combo for now. Instead, I went for a little print on print action once again. This is another great example of the print on print tip I shared with you before. Pay attention to the colors of the prints you are mixing. It's the key to your print on print success. LOL!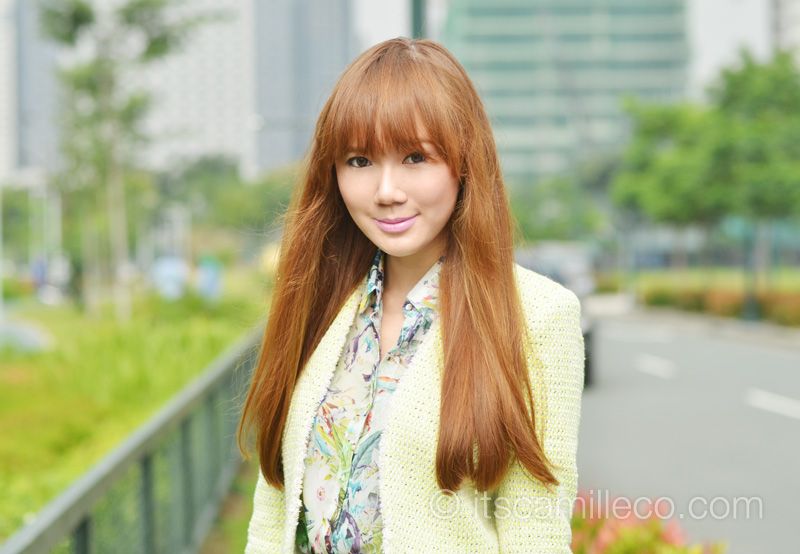 MAC Saint Germain lipstick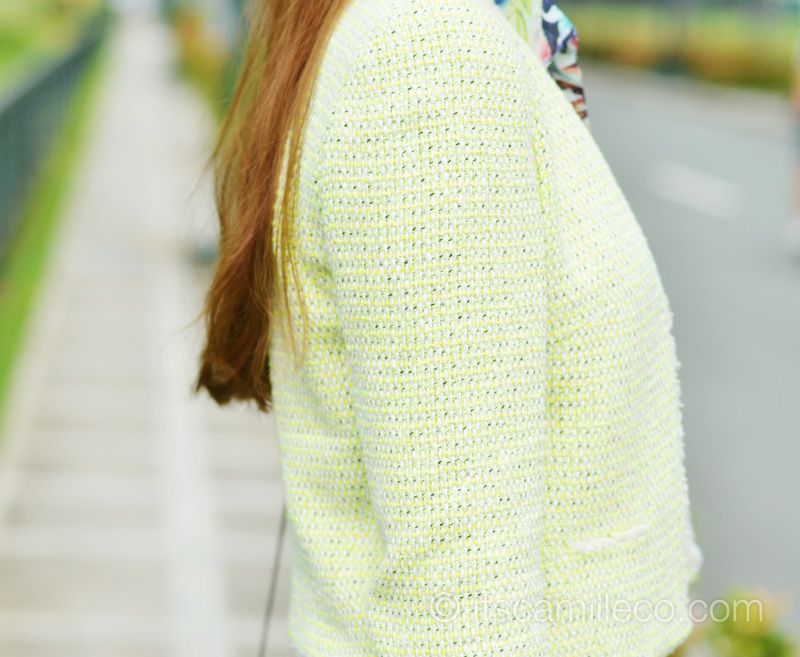 Mango tweed jacket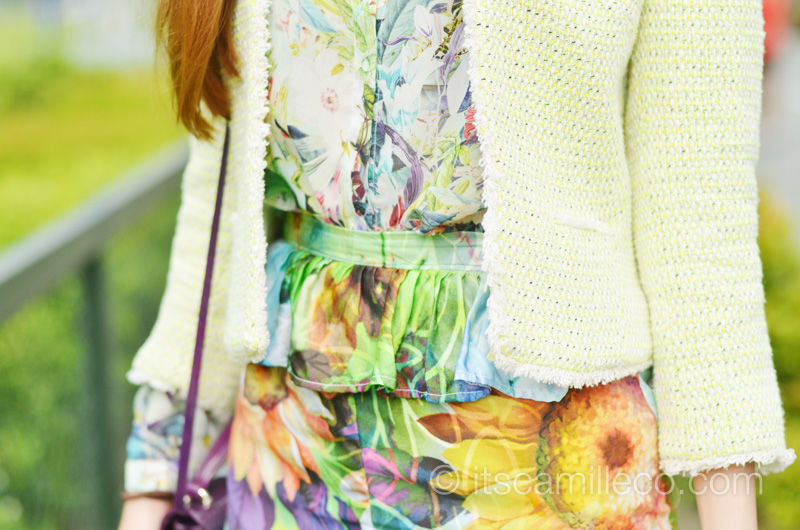 Zara floral top | Binky peplum skirt
Yhansy ring | Mauve bangles | Furla bag
Schutz shoes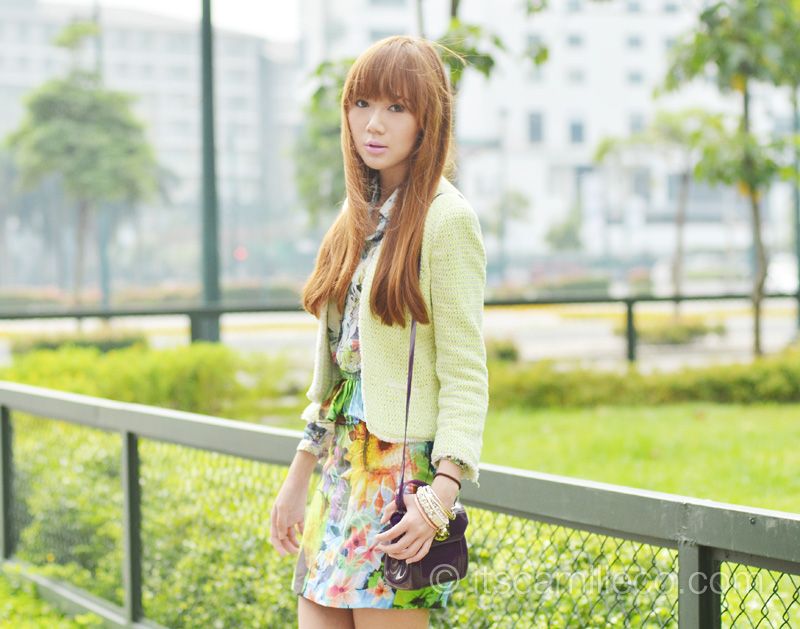 [button link="http://lookbook.nu/look/4163830-Greens" size="small" bg_color="#e5b3b9″ window="yes"]Hype this look at Lookbook.nu here[/button]