Happy Halloween everyone! This year was supposed to be the first time ever that I'd get to do something fun for Halloween. Unlike most of you, I've never gone to a Halloween party or went trick or treating…EVER in my 24 years of existence. Haha! I've always been either abroad or off to somewhere far far away. I thought this year was THE year I'd get to join a Halloween event and get to dress up. But because I have an extra early flight to Boracay tomorrow, I opted (more like I was forced to) stay in. I'm sure the whole city and the rest of the world are having fun playing dress-up, running from zombies and partying the night away. Oh well, it's not like Halloween's going any where. There's always next year. :)
Since I originally planned to join the zombie chase at Outbreak, Enchanted Kingdom, I thought of putting something together at the last minute. It has to be comfortable and casual so that I can run for my life as swiftly as possible. Although as I've said, I didn't end up going, I decided to share this outfit with you still. I know there might be some of you are still in need of costume inspiration so here's a wearable costume for you. It's something you can easily put together using existing pieces in your closet. There's no need to go all out.
Meet newspaper girl Camille, at your service! Actually, it's a little like newspaper girl meets Brooklyn girl LOL! This is what happens when you pile stuff on spontaneously. You get a little confused what you're going for but it still somehow works. In short, nakalusot naman.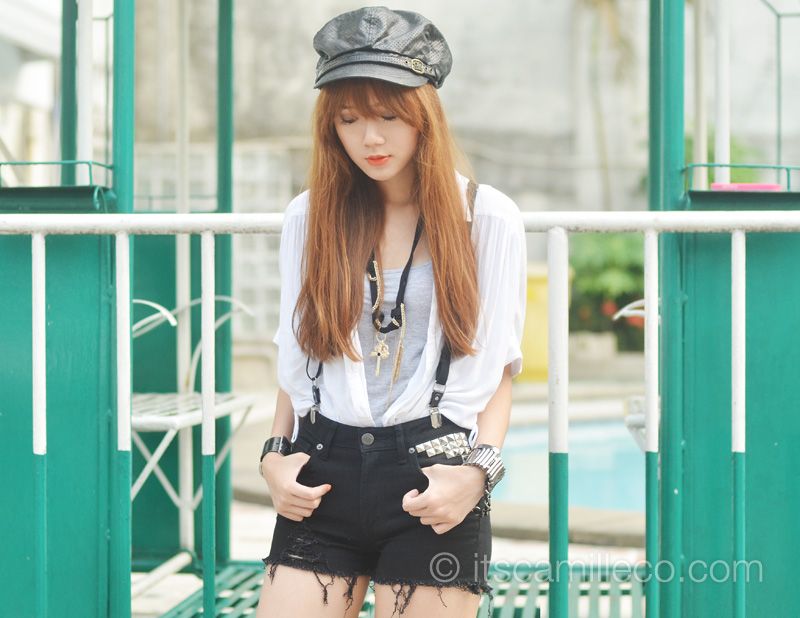 So what are my favorite items here? My newsboy cap and studded shorts! I love how these shorts are ripped and studded but are not overly done. If you scroll down below, you'll see how the studs were strategically placed in certain areas only. They're well-thought off which I appreciate so much. If more studs were attached, these shorts would not have turned out as pretty as they have.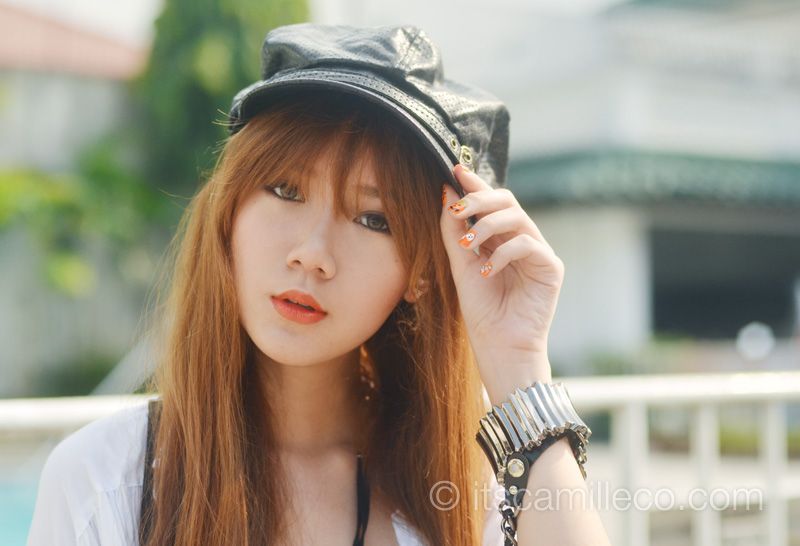 I'm actually really happy the newsboy cap is back on trend. It's always been one of my favorites–so quirky and charming!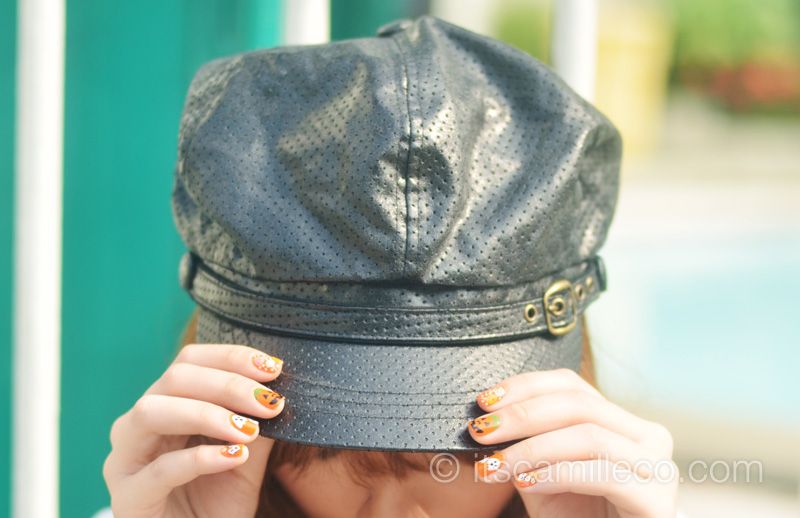 Because I was really looking forward to my first ever Halloween, I even had my nails done in a Halloween-inspired design! Lookey! My pinky says "Boo"; my ring finger has 2 ghosts on it; my middle finger is a pumpkin; my index finger has lollipop treats and my thumb has a spider on it. Thank you Nail Spa Lounge by Ellabell for making my nails extra cute! I can't stop staring at them!
Nail Spa Lounge by Ellabell nail art  | SM Accessories newsboy cap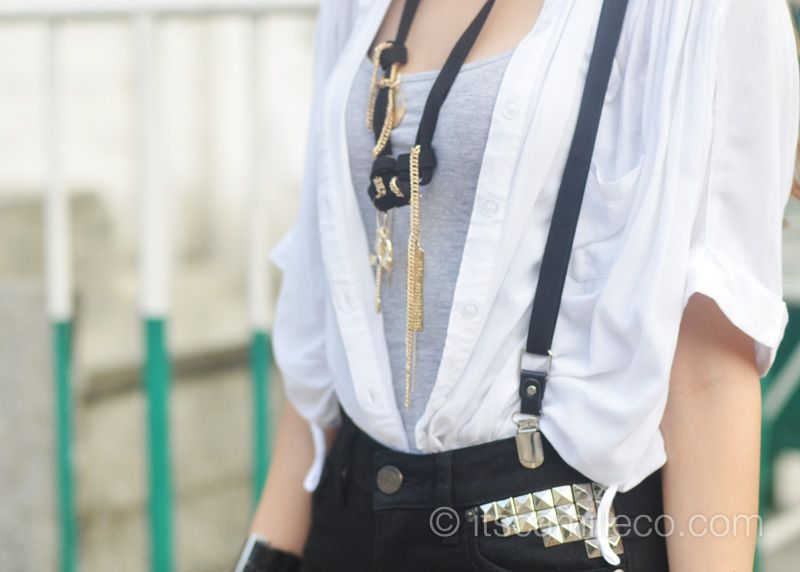 Topshop suspenders | Jean And Rosz necklace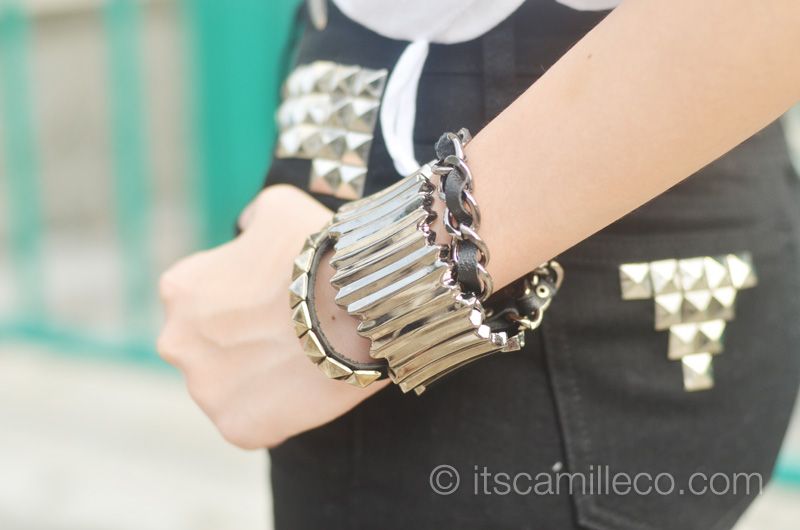 SM Accessories cuff | Gothic Princess (Singapore) leather bracelet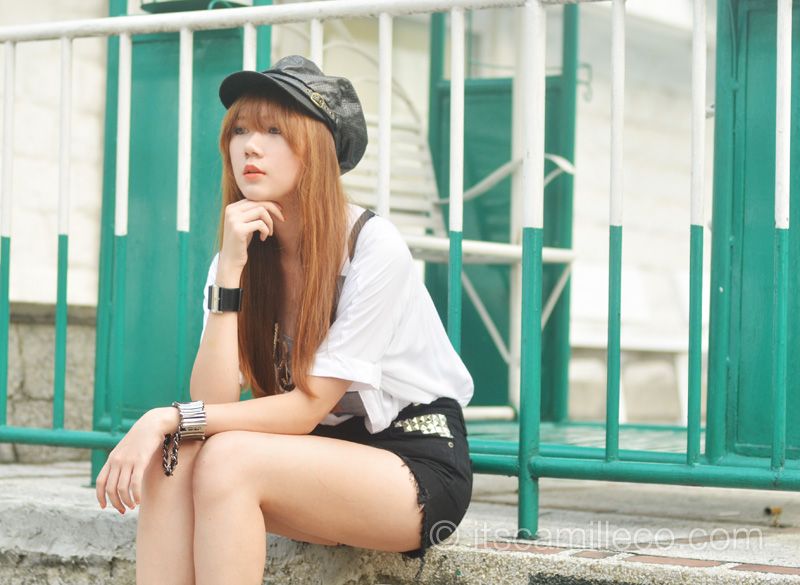 Better Than Naked studded shorts | Forever 21 white buttondown | H&M gray tank top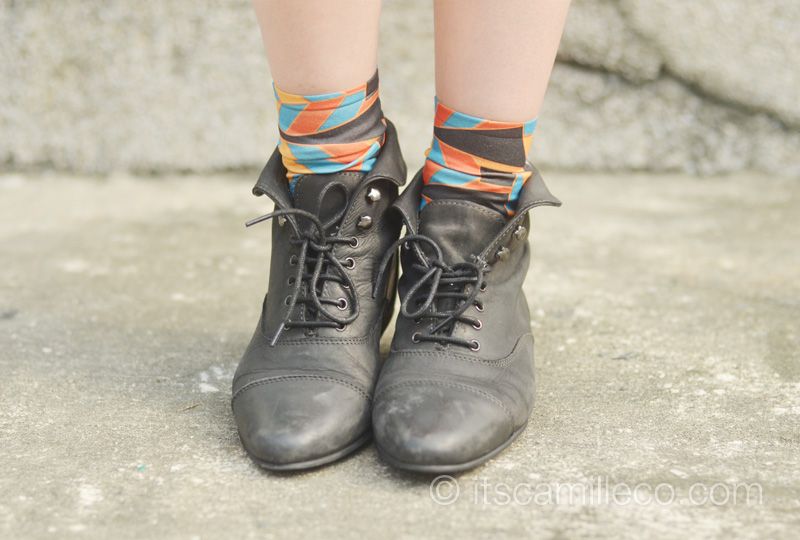 SM Accessories socks | Topshop boots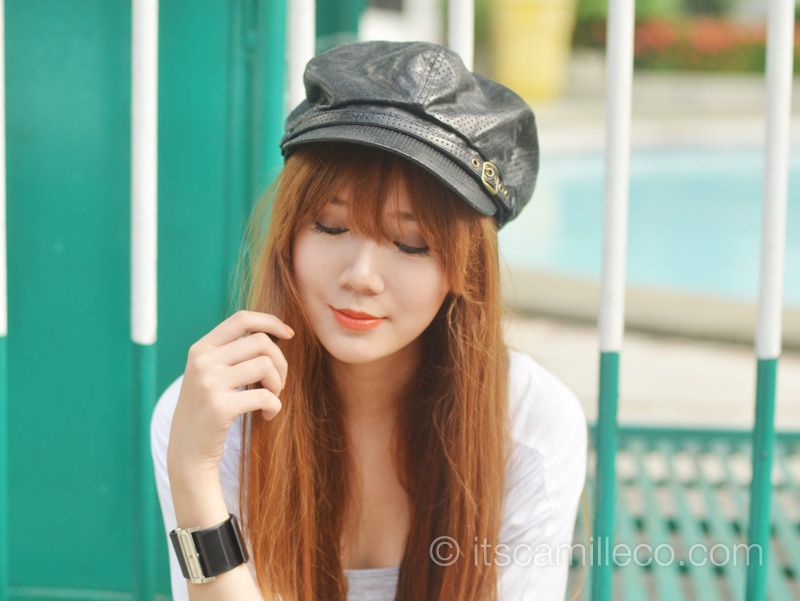 Calvin Klein watch | Topshop Infrared lipstick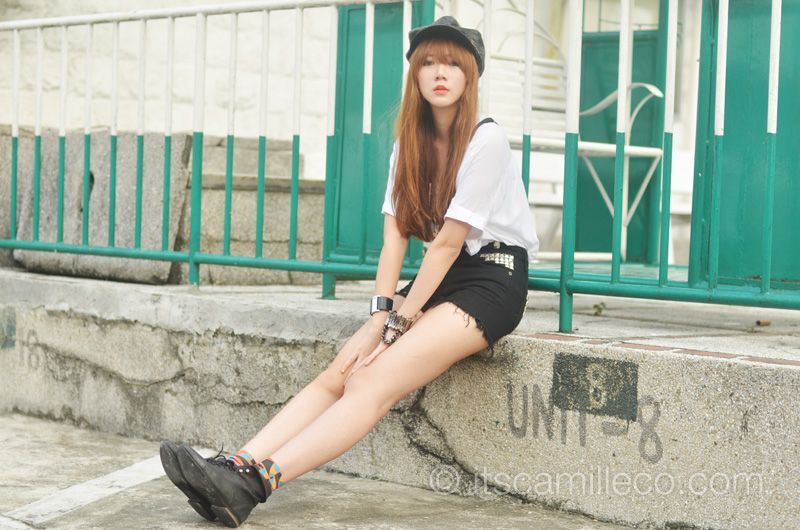 [button link="http://lookbook.nu/look/4195351-Please-Re-hype-Happy-Halloween" size="small" bg_color="#e5b3b9″ window="yes"]Hype this look at Lookbook.nu here[/button]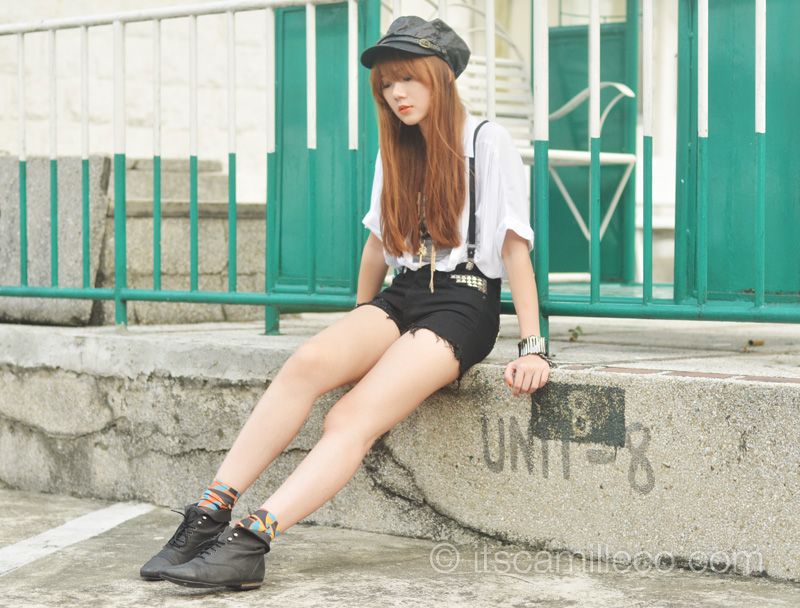 Once again, I wish all of you a happy Halloween! This is newspaper girl Camille, signing off!