Dressing in one color from head to toe may look a little too much for some. For me though, it's still possible to tame it down a bit and pull it off as long as you combine different shades and textures. Take a look at my outfit for example!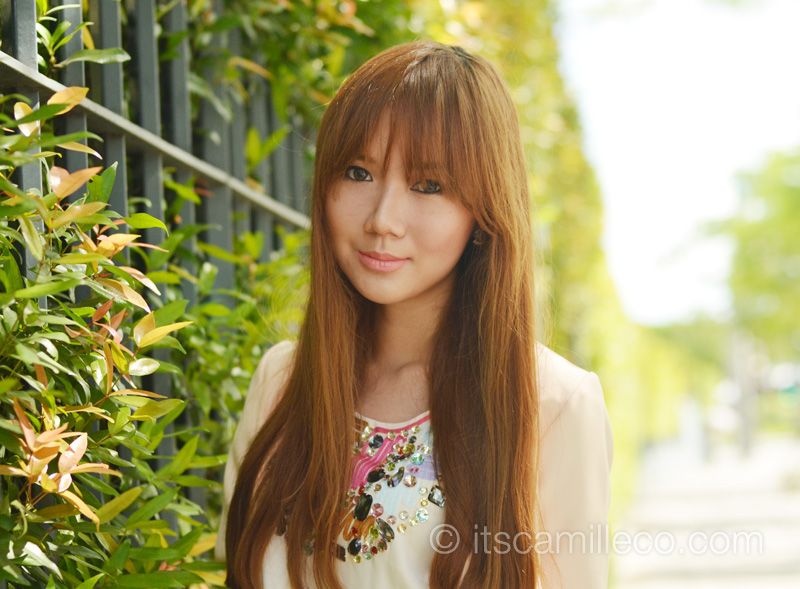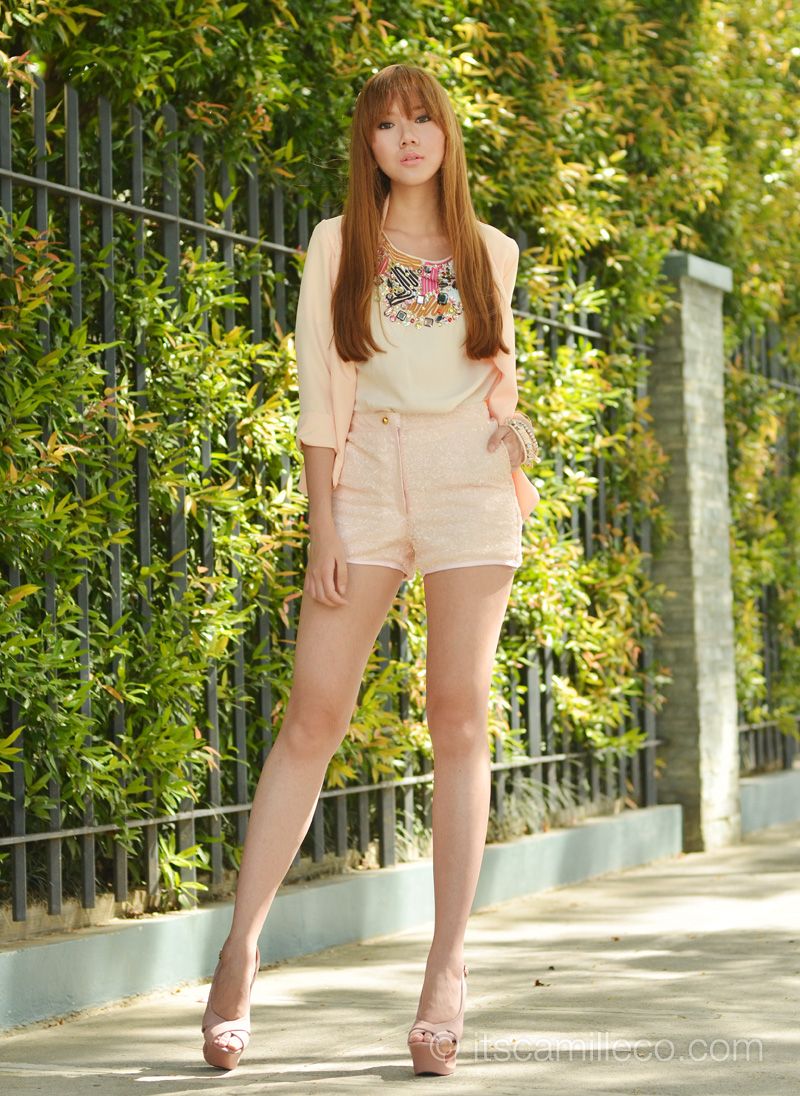 I combined different shades of peach and blush for this outfit while making sure I include some interesting pieces here and there. Does this top look familiar to you? It's the same top I wore in my editorial for Preview Magazine's Best Dressed list last year. Oh how time flies. It's still one of my favorite tops up until now. The beadwork on it is just too awesome. I call it the perfect chaos! It goes so well with my sequined shorts too. Usually, whenever I see sequined bottoms, they're always in "ready-to-party" colors. You know those colors you usually wear for night outs? Gold, blue, silver, black and so on and so forth? It's a breath of fresh air to finally see sequined shorts in a sweet pastel color like this. It makes dressing in sequins for day so easy!
These heels make me look like I'm a giant! It's been such a long time since I last wore platform heels this high. Oh, the might of height!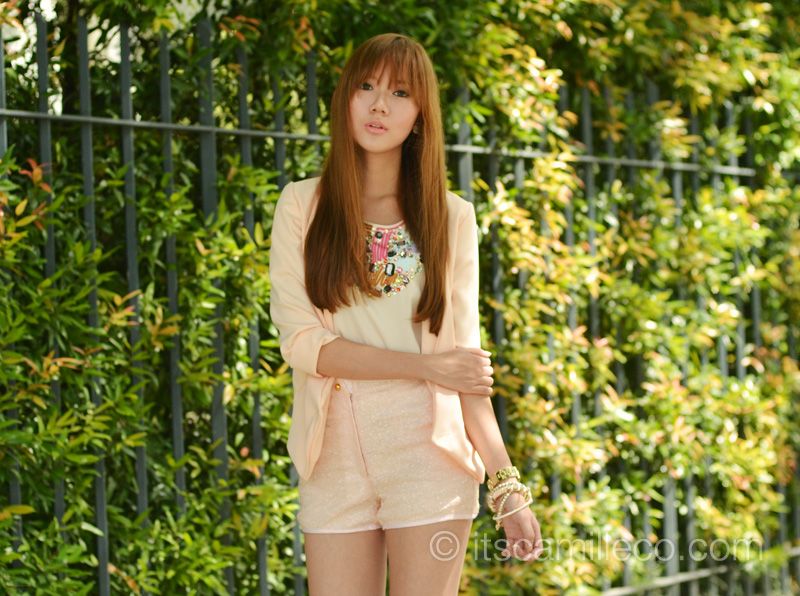 [button link="http://lookbook.nu/look/4184296-Bedazzled" size="small" bg_color="#e5b3b9″ window="yes"]Hype this look at Lookbook.nu here[/button]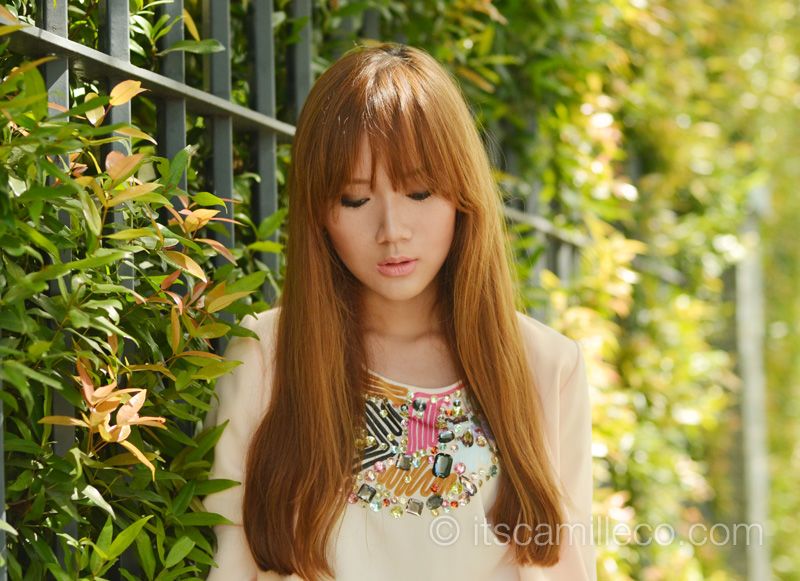 H&M top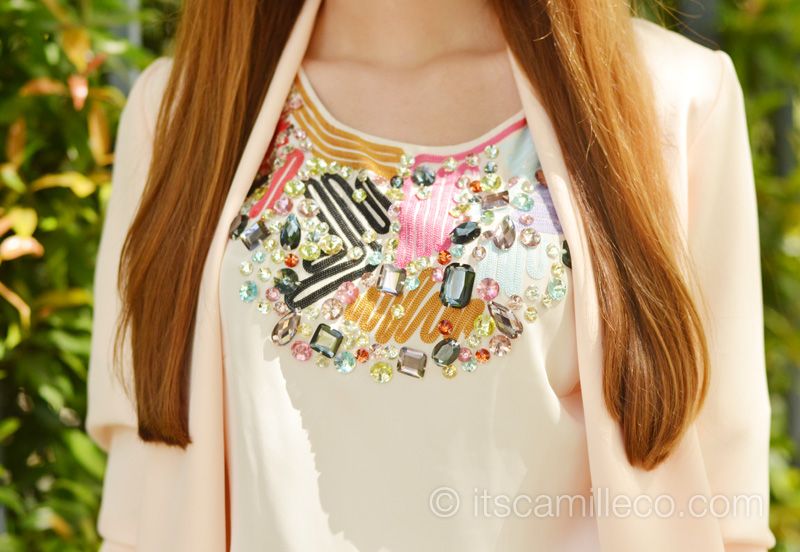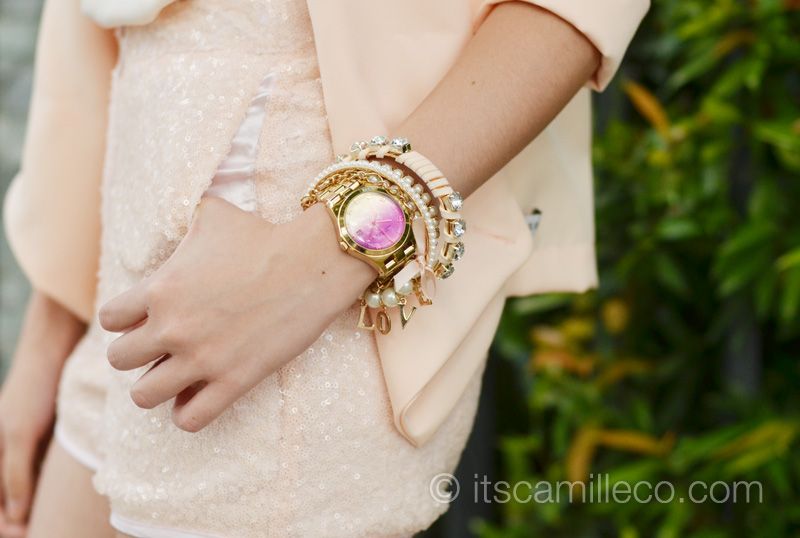 Wear Mauve bracelets | Marc By Marc Jacobs watch (old)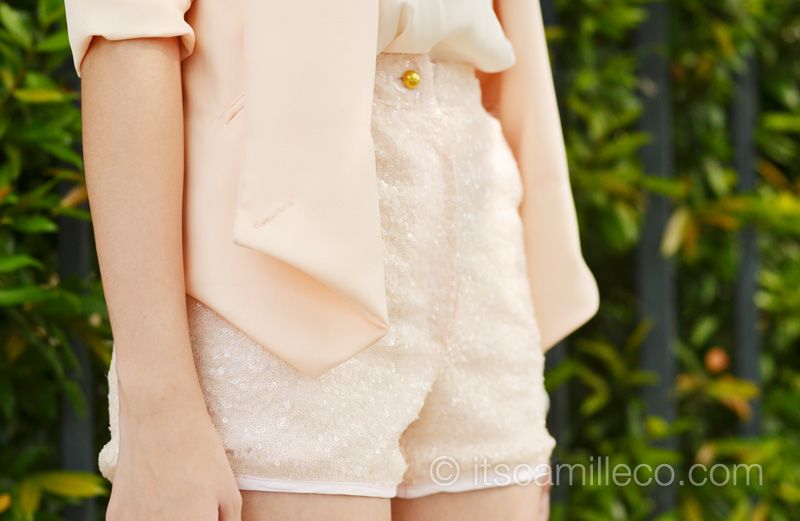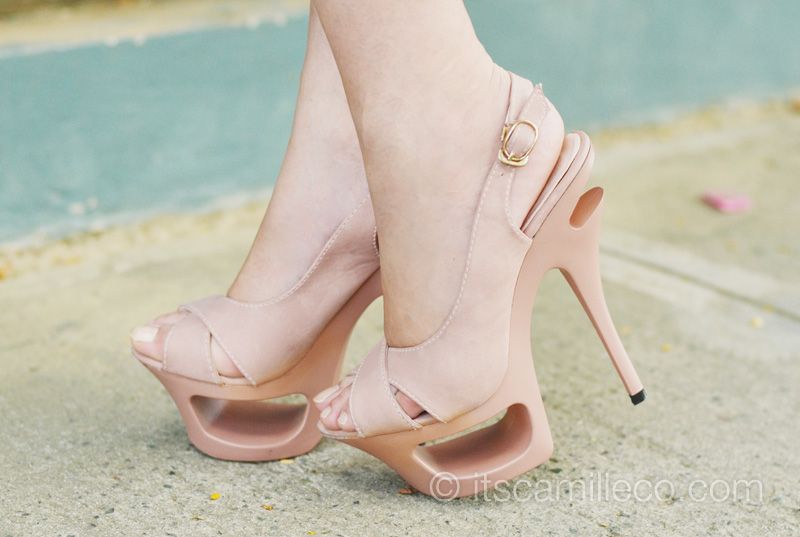 S&H heels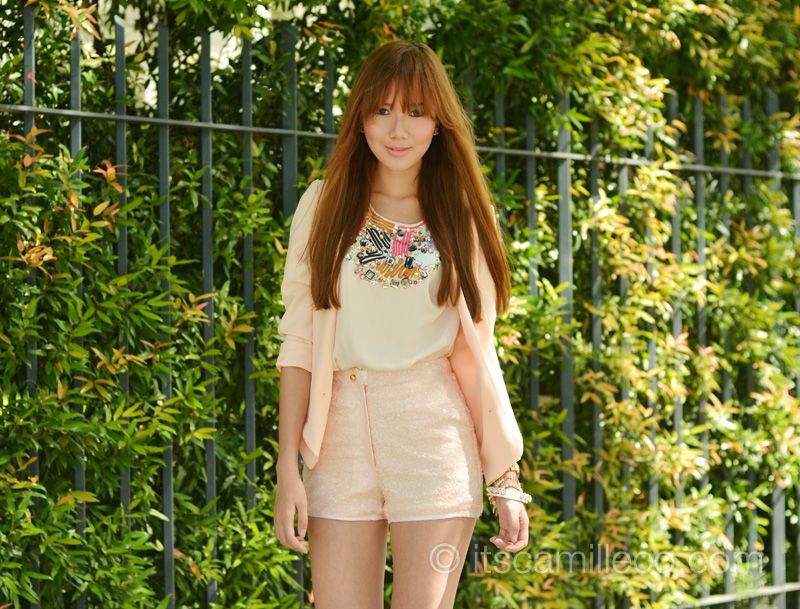 P.S. Don't forget to join my Skullcandy giveaway!