These photos were taken on the day I missed out on seeing my dear husband Adam Levine. If I made it to his press conference, it would've been the 3rd time I saw him in person. Being married to a rock star is a hard life, I know. LOL. Enough of fairy tale land before I give you the creeps!
For my outfit photos, how about a change in scenery? I was at Summit Studio for a shoot and it ran a little late so I wasn't able to take my outfit photos while the sun was out. And since I was already all made up and with no where else to go, I was determined to at least show my hair and makeup off in my blog photos. It's been quite some time now since I last room photos indoors. What do you think? I think it turned out okay.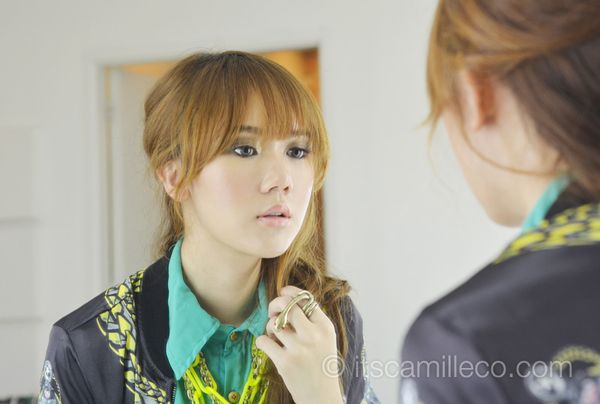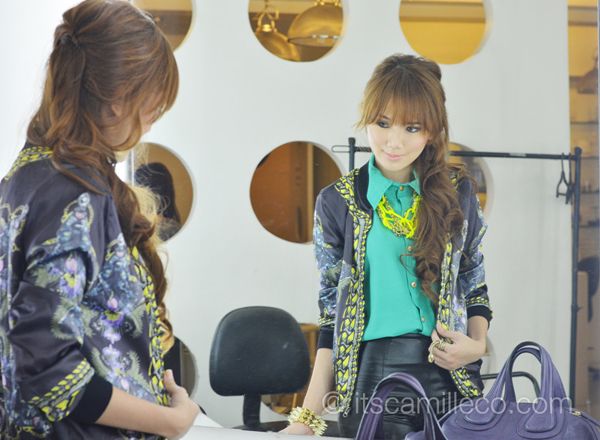 Casual jackets like these are everywhere! I always love pairing them with collared shirts to make them a little dressier. Doesn't the print on my jacket remind you of Givenchy? It's so edgy!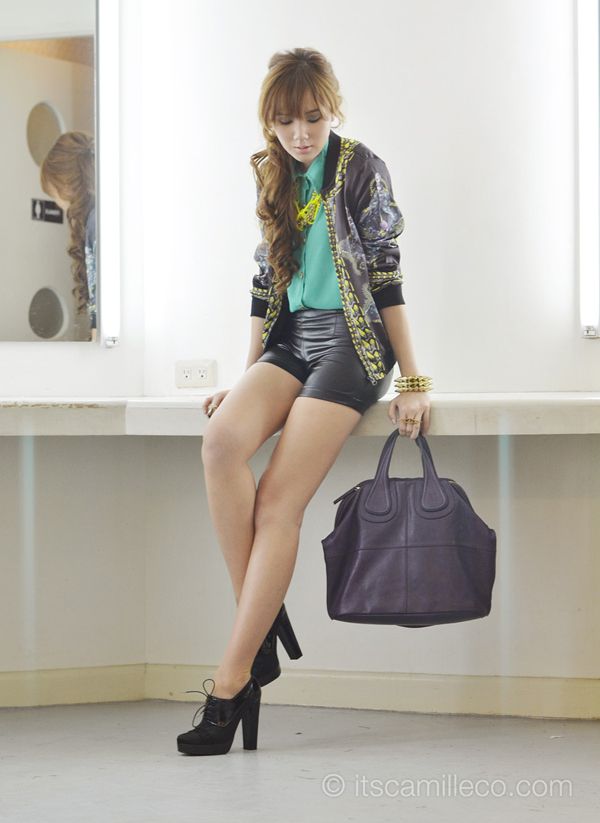 Notice my necklace matching the neon chain print on my jacket? I actually made it a point to match all my accessories with my jacket. This is an easy way to make sure your entire look is cohesive and put-together.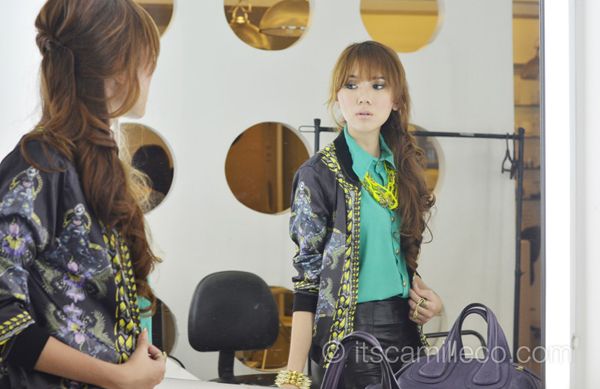 [button link="http://lookbook.nu/look/4077744″ size="small" bg_color="#e5b3b9″ window="yes"]Hype this look at Lookbook.nu here[/button]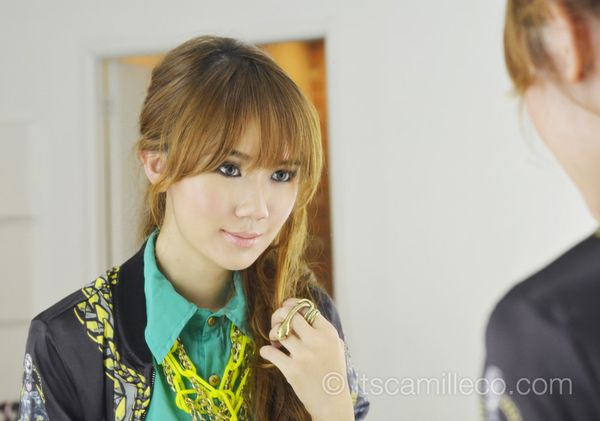 Extreme Finds necklace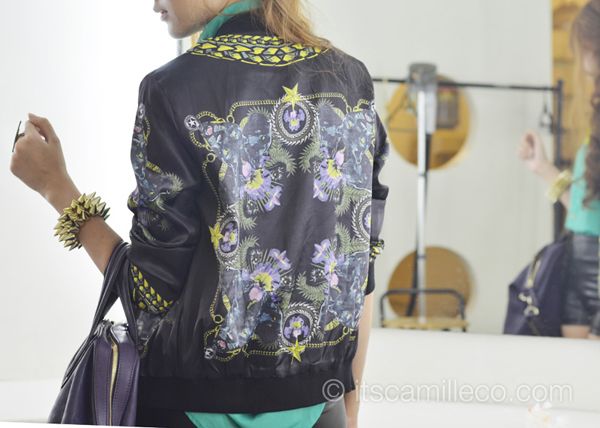 Pinkaholic jacket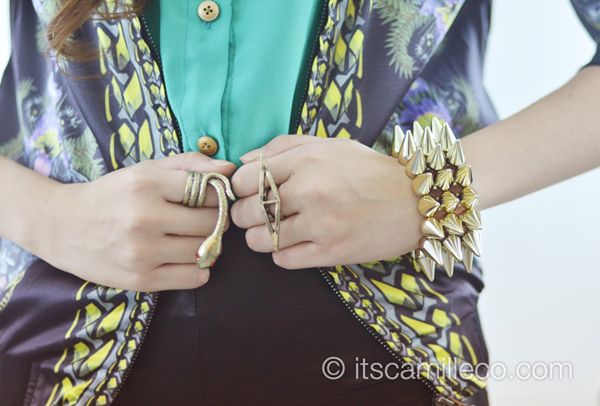 Butingtings rings | The Ramp cuff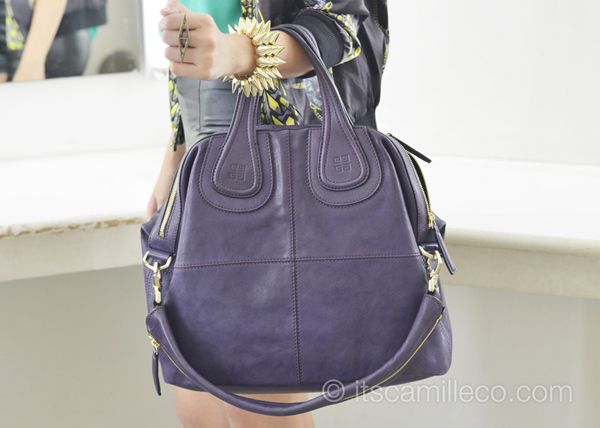 Givenchy bag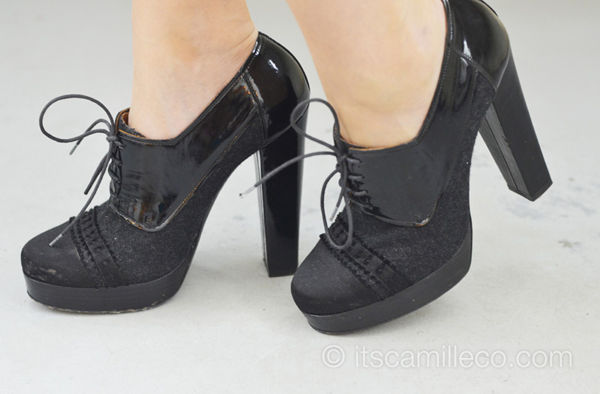 Lanvin shoes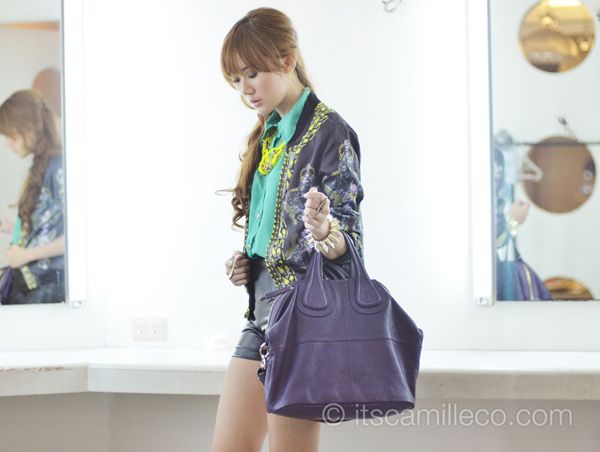 House of Eva sheer top and leatherette shorts