I must admit, I never thought I'd be caught wearing Crocs in one of my outfit posts. Like a lot of you, I used to have this misconception about Crocs–that they're too much function over style and a bit outdated. Little did I know that the new Crocs is so far from what I thought. I was beyond surprised to find out how much Crocs has evolved!
All those stuff I used to say about Crocs went down the drain as soon as I laid eyes on their collection. I mean, take a look at these sneakers for example! Who knew Crocs even had sneakers? Certainly not me! And not only that, Crocs also has really cute ballet flats too which will probably find their way to my outfit posts as well. Sigh. It really is true what they say, never say never! I'm glad I gave Crocs a chance.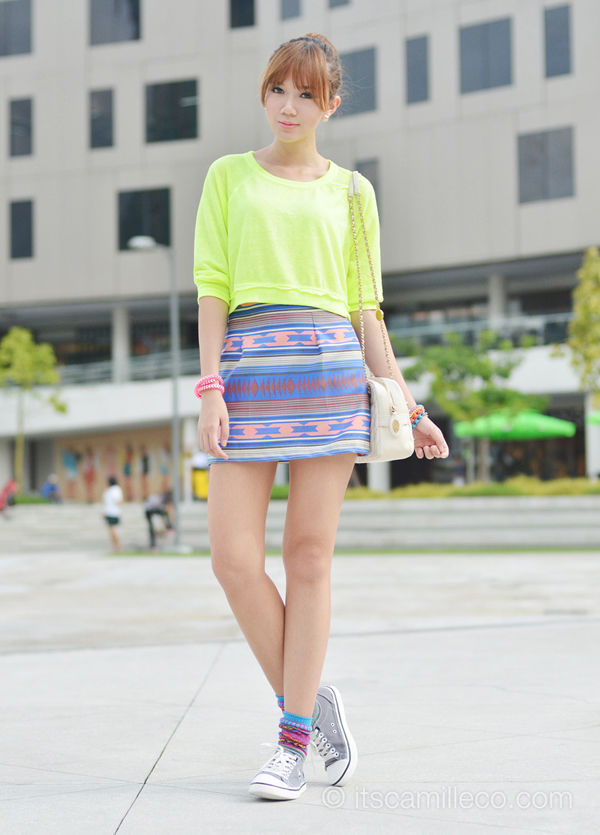 I'm so delighted Crocs finally found a way to merge function and style. See, it IS possible! There's no need to compromise one over the other. The same goes for my chosen outfit for the day–comfort and style, all the way!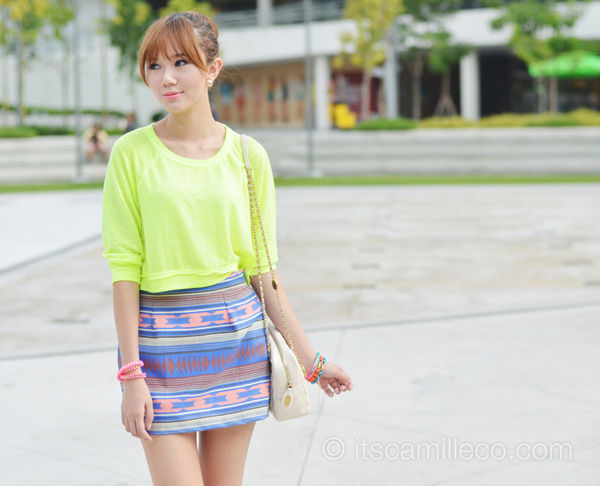 I find this tribal print skirt quite special. It's not your usual tribal print where all the colors are usually so bold. This print is in cute blush and lavender colors. It's a welcome change! It goes great with my neon top and accessories.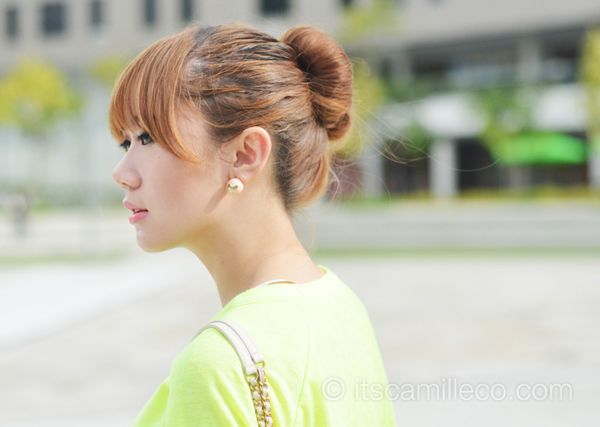 Forever 21 top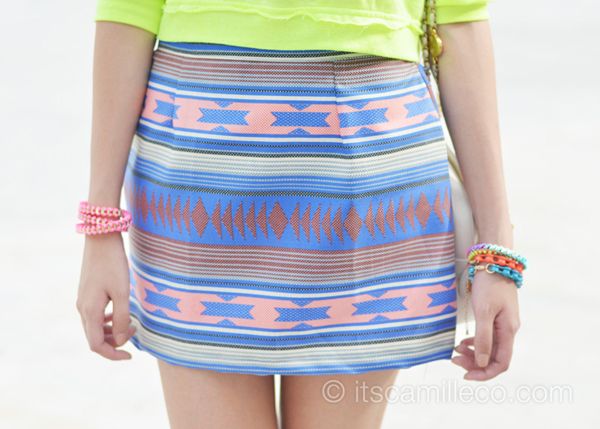 Online skirt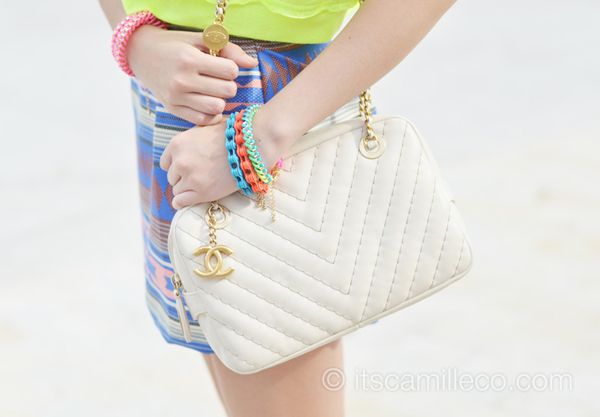 Gifts Ahoy bracelets | Chanel bag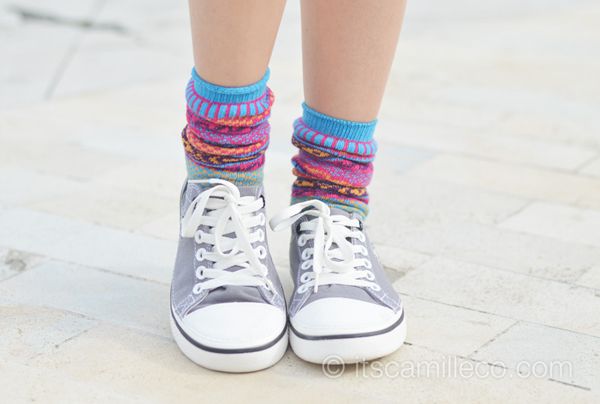 Crocs sneakers | From Hong Kong socks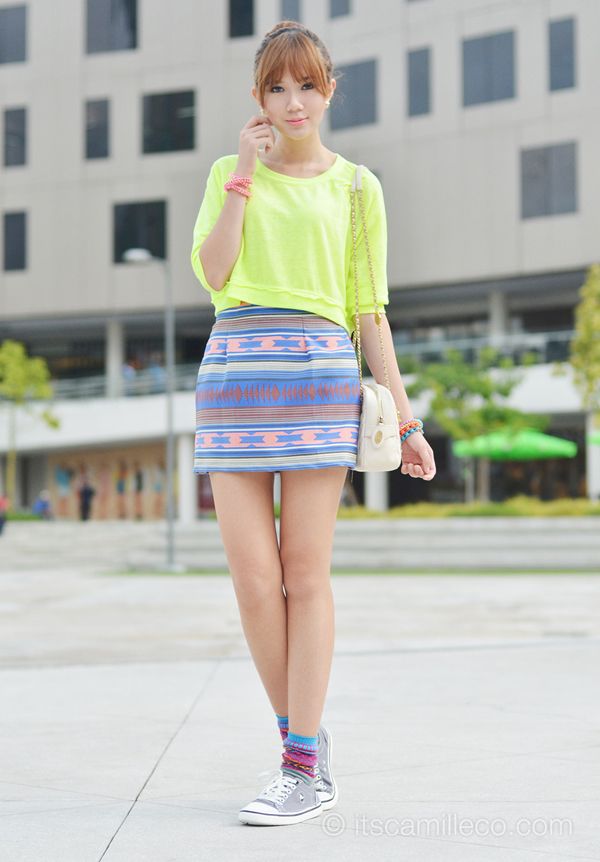 [button link="http://lookbook.nu/look/4083126″ bg_color="#e5b3b9″ window="yes"]Hype this look at Lookbook.nu here[/button]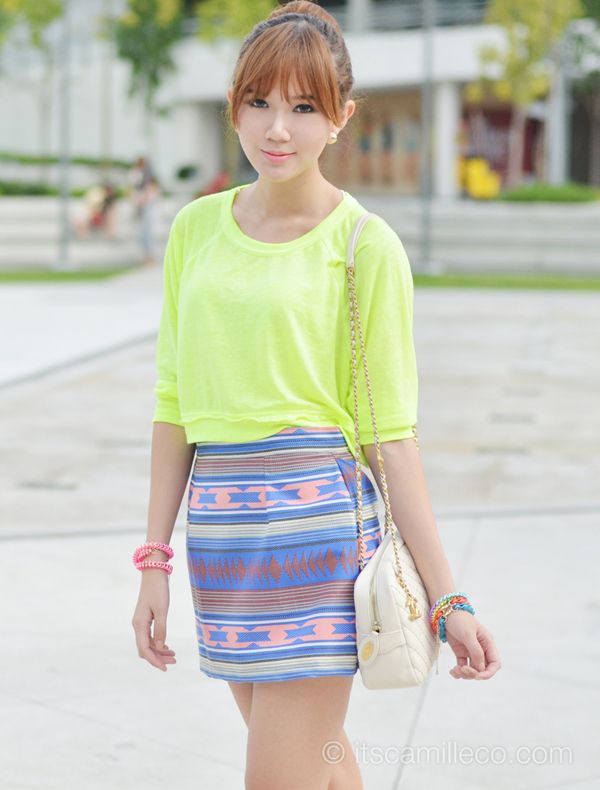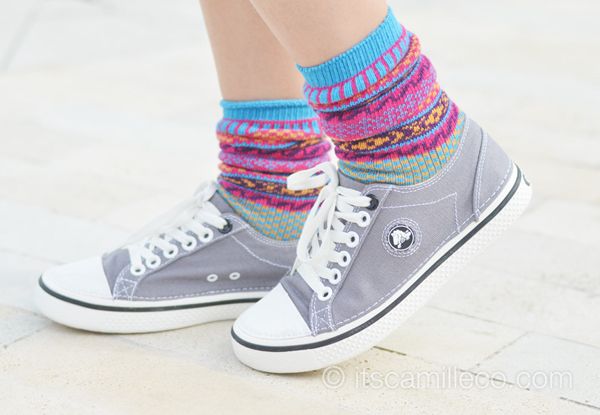 I really still can't believe how much Crocs has changed. If you want to see more of the new Crocs, visit the New Crocs New You mini website. And while you're at it, why don't you join the ongoing contest too? You'll never know, you might just win a free getaway for 2 at the Makati Shangri-la Hotel or a free iPad or free Crocs shoes!