I'm no Angelina Jolie and my right leg definitely won't have it's own Twitter account any time soon… or EVER. But with a thigh-high slit skirt like this, it's hard not to think of Angelina and her right leg. Haha!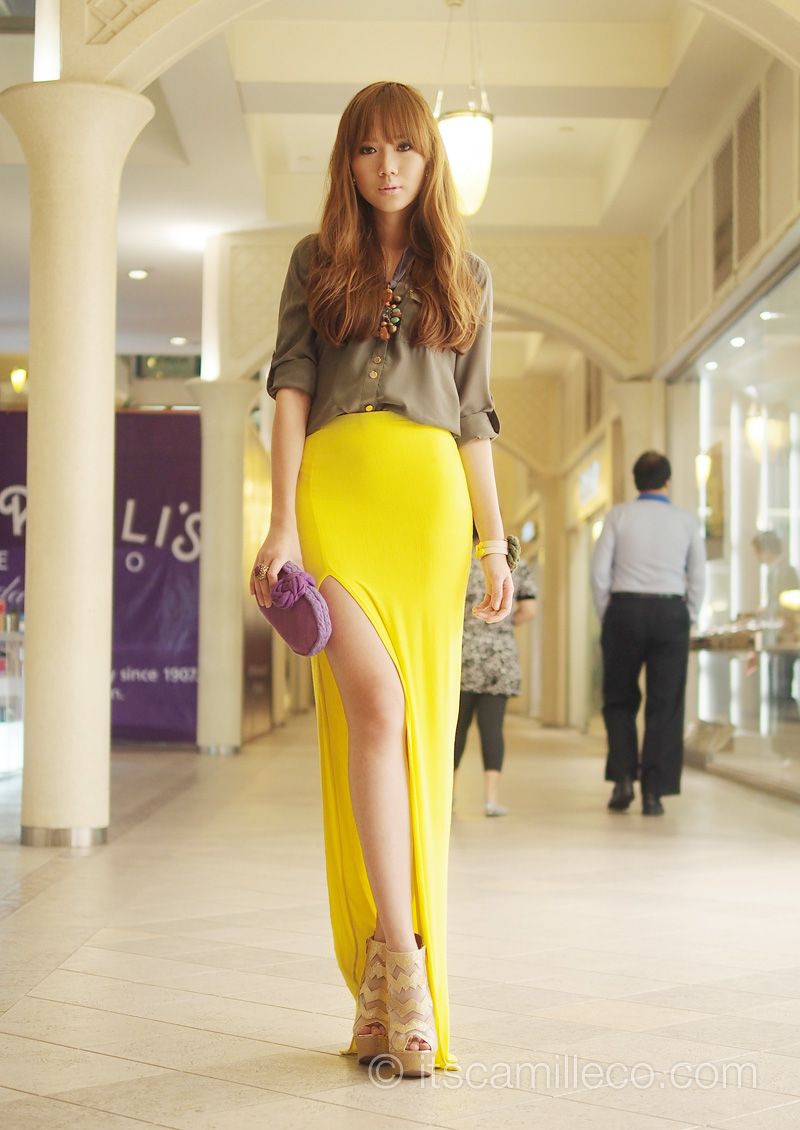 I know I know. Why the hell am I wearing a high slit skirt in the middle of the mall? Well, to tell you the truth, this is what I wear to a normal day at the mall. Haha! Just kidding! I, for one, believe that to be stylish also means dressing appropriately. This means sexy slit skirts like this are definitely not for a casual day at the mall. It just so happened that the Rags2Riches (R2R) event took place at the Powerplant Mall and I was one of the muses for Amina Aranaz' new collection for R2R. How can I not participate in this? First of all, I admire R2R–a for-profit social enterprise that offers eco-ethical fashion and home accessories made out of up cycled materials. And secondly, it's Amina who asked. She used to teach me at SoFA and I look up to her a great deal! Of course, I said yes!
So basically, all I had to do was to attend the event using the R2R accessories Amina designed. They were preselected already so I just had to come up with an outfit that would go well with the said accessories. Can you spot which of the accessories I'm wearing were up cycled by R2R? It's the purple clutch and the olive green cuff. Beautiful, right?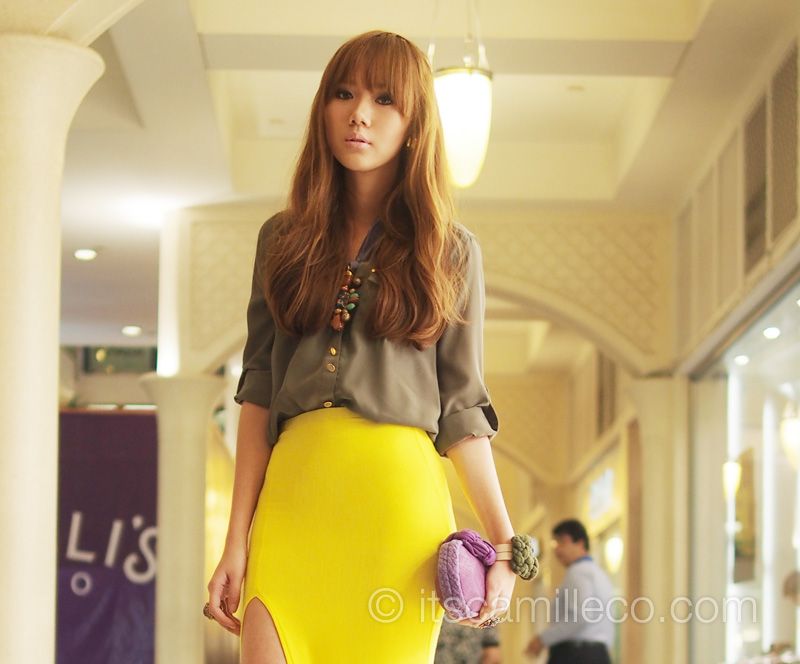 Honestly, I actually found it quite challenging to come up with an interesting outfit for them. They're not exactly common colors to wear together and I didn't want to go for something safe like say, a black dress. This bag and cuff (and all of R2R's products) were made by manangs from poor communities. The least I can do is to give their accessories justice in the best way that I can. What better way than showing some leg? HAHA! I kid, I kid. But seriously speaking, I saw how the manangs were all so happy and proud at the event. They looked so excited seeing their creations come to life. And who wouldn't be? They did such an amazing job! I suggest you guys check out the rest of the collection and see for yourself!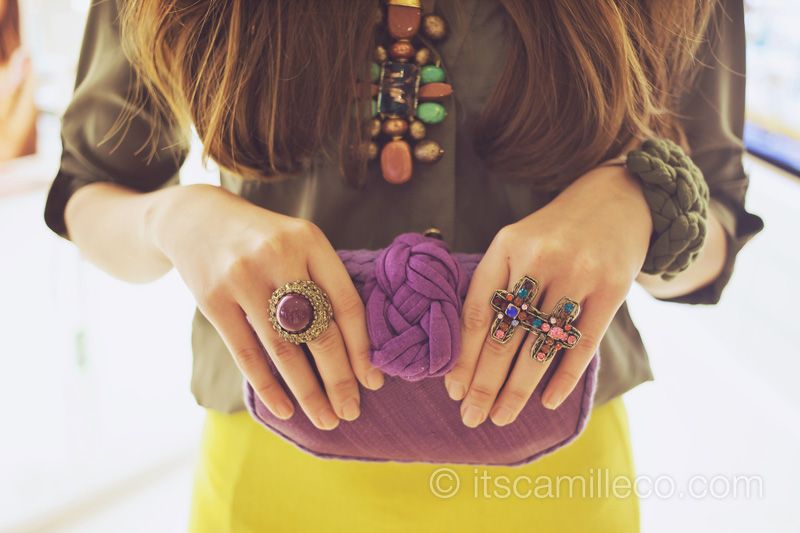 Laia necklace | SM Accessories purple ring | Mia Casa connector ring | Rags2Riches clutch and cuff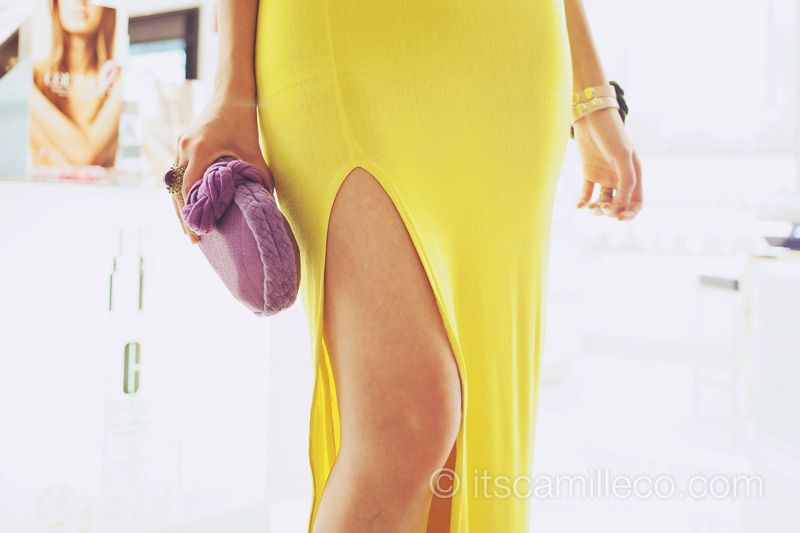 Style Staple skirt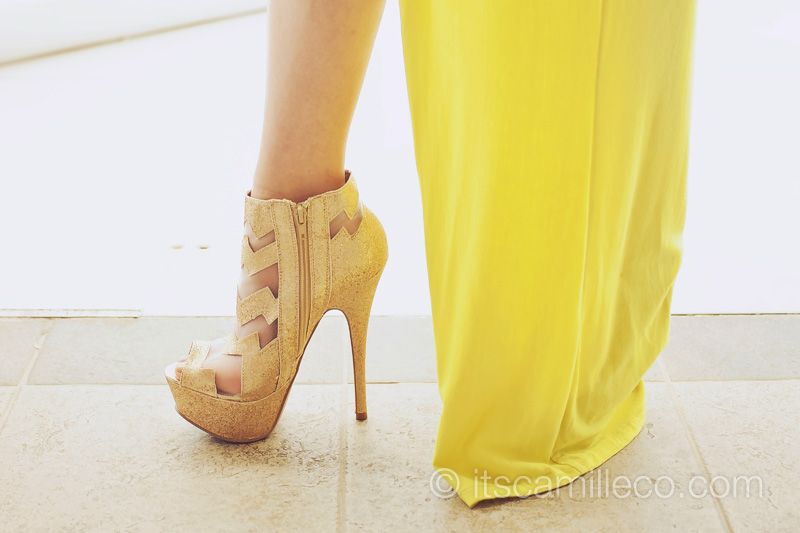 Feet For A Queen heels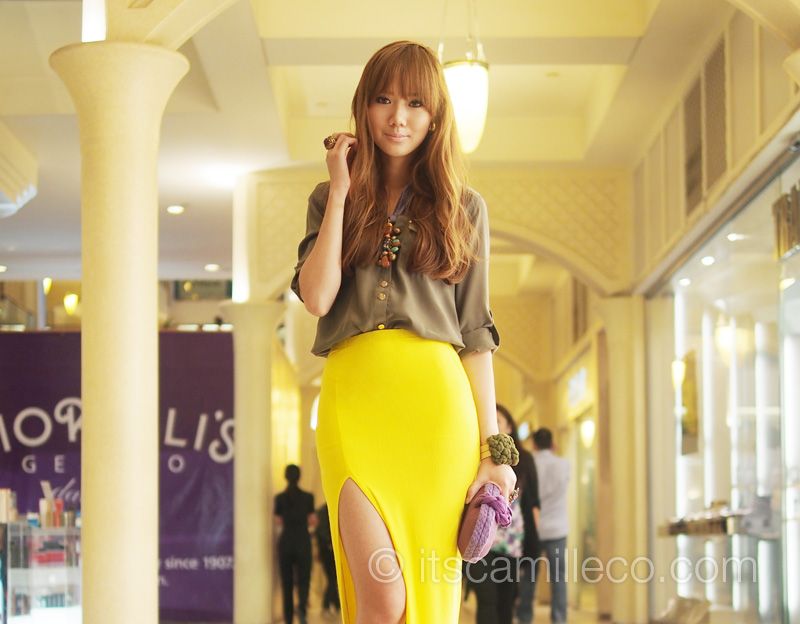 Blanco top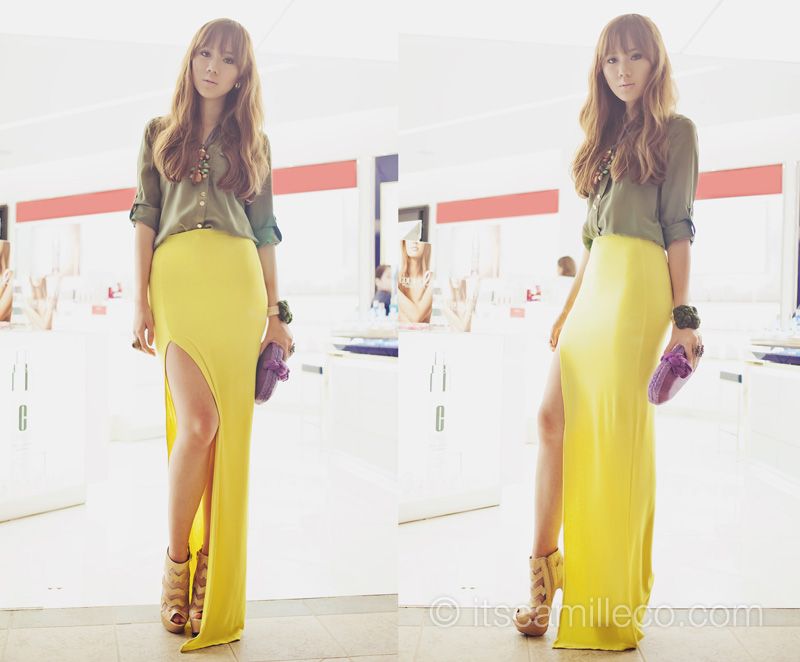 [button link="http://lookbook.nu/look/4156414-The-Right-Leg" size="small" bg_color="#e5b3b9″ window="yes"]Hype this look at Lookbook.nu here[/button]
Detail shots (accessories, skirt & shoes) and last full body photo by Tricia Gosingtian | All other photos by me