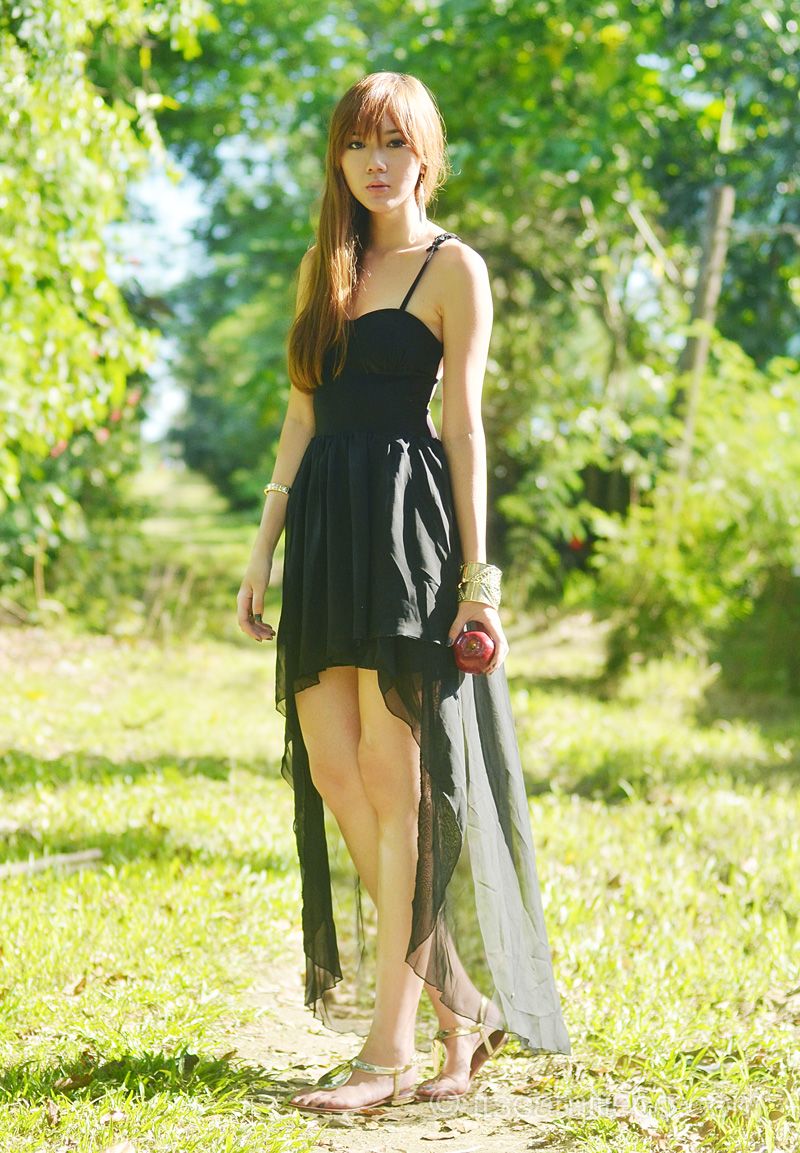 Why am I holding an apple you ask? Here are the possible reasons:
1. I'm psyched out over Breaking Dawn 2 and decided to dress in theme.
2. I want to be healthy so I've started following the saying, "an apple a day keeps the doctor away."
3. I'm looking for Snow White. She dropped her apple. :/
Try as I might, I really can't think of a legit reason to explain why on earth I'm holding an apple. I think I forgot to place it inside the car and since I was already running out of time, I just spontaneously decided to make it some sort of prop. LOL. At least, I didn't try to balance the apple on my head while taking outfit shots. HAHA! Let's try to move past the apple and on to my outfit, shall we? Please?  (Sayang naman ang backless dress ko if we keep talking about the mysterious apple!)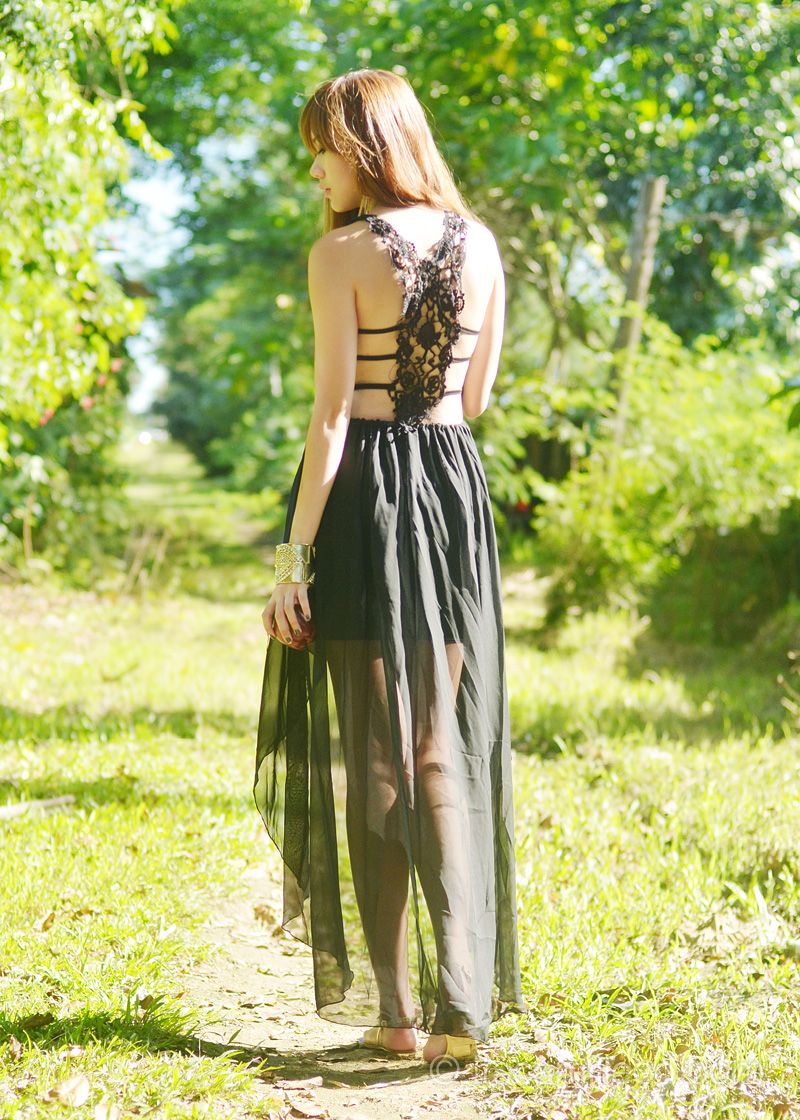 Hello, backless! This is another blogger favorite. Practically all of us have this dress. I figured, why not tone mine down a bit and wear it with flats instead?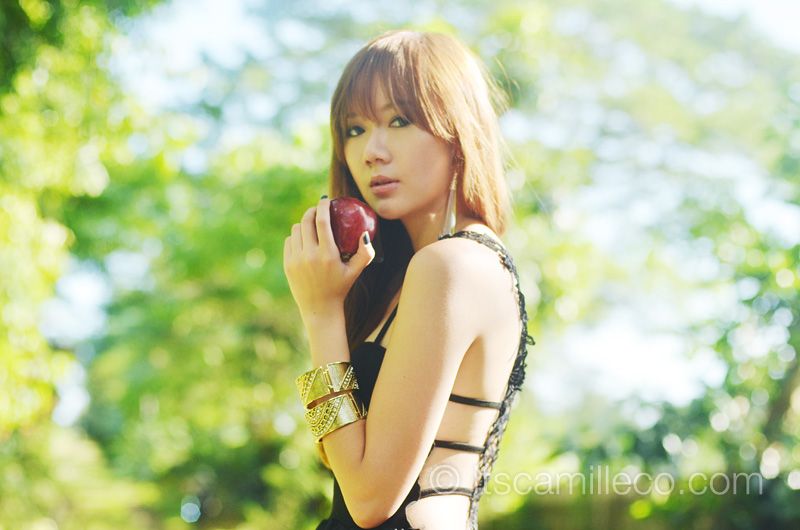 Naturally, the first thing people would notice is the back of my dress. The lace detail is a beauty! For me though, I like this dress' side view. I like how the lines and a bit of the lace appear and how the mullet skirt falls.
(Side note: See, I'm still trying to work that apple. LOL!)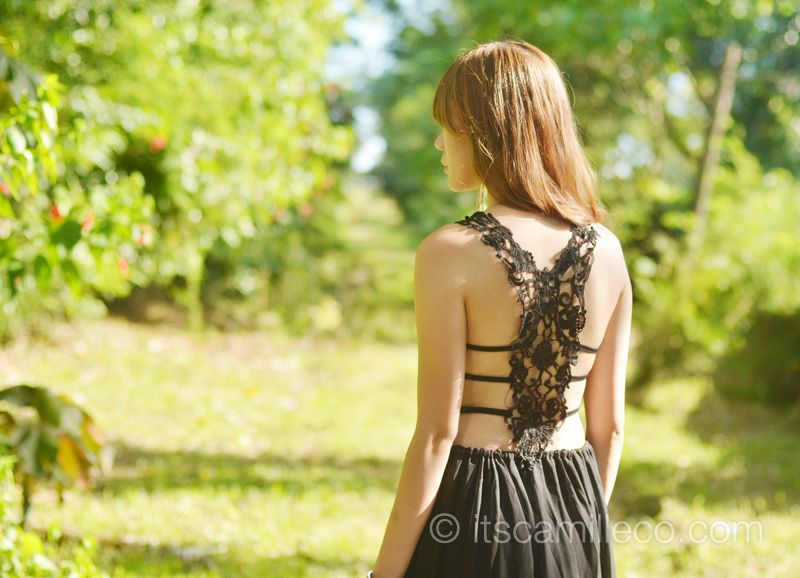 Closet Goddess dress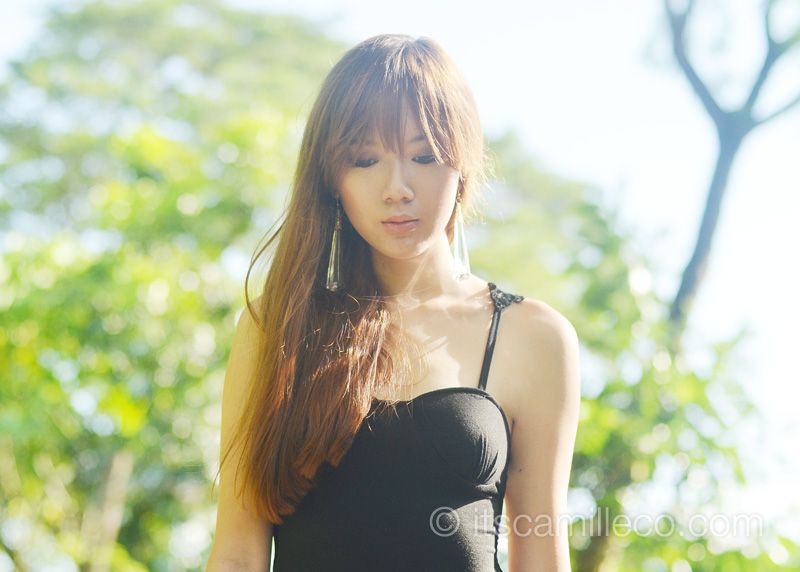 SM Accessories earrings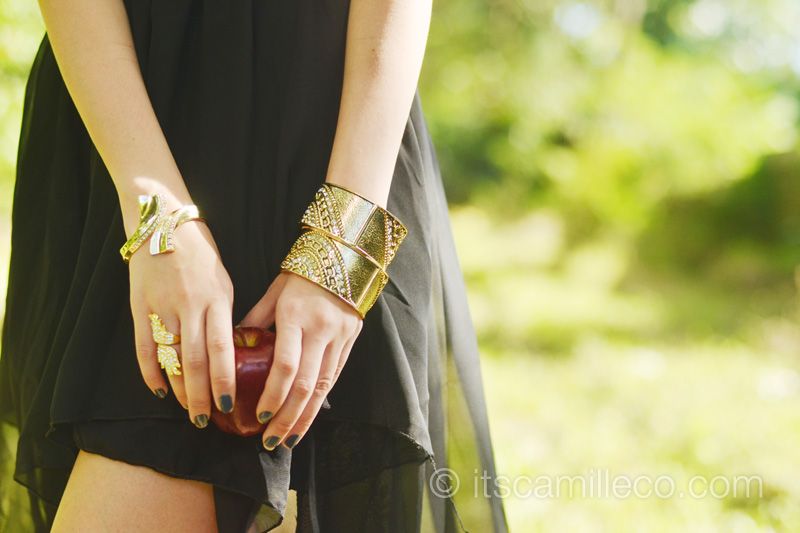 SM Accessories accessories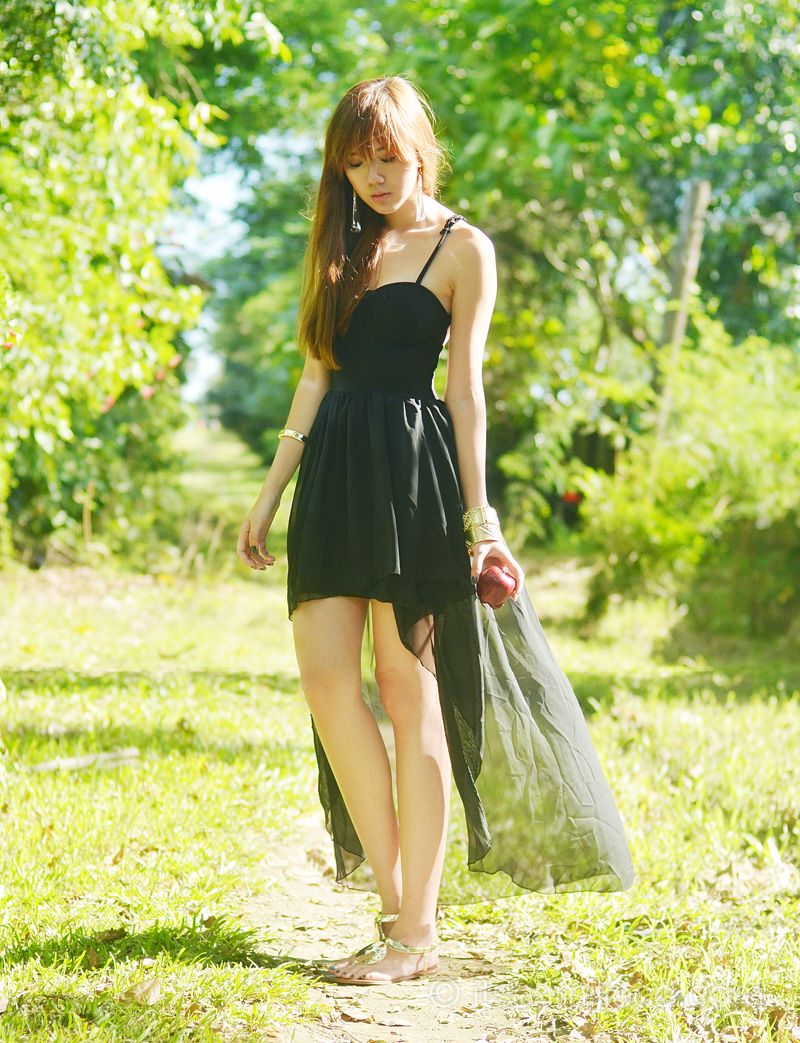 Aldo sandals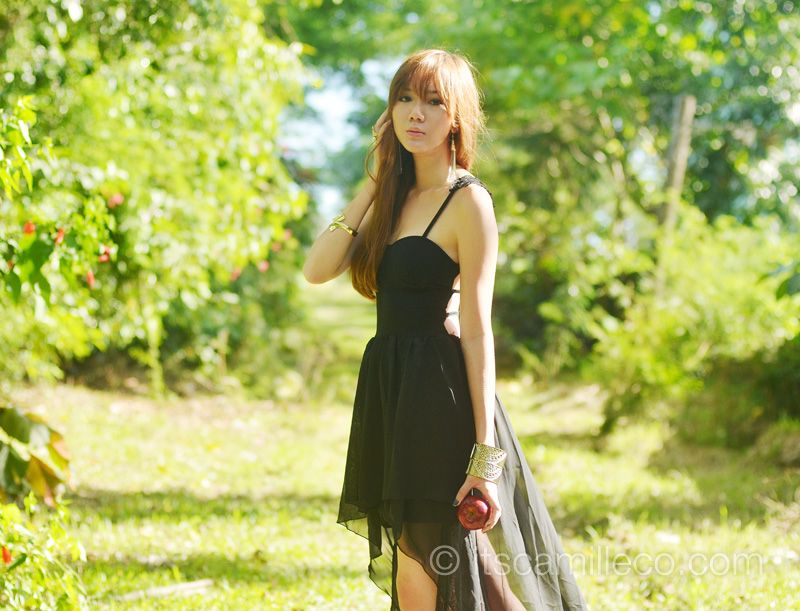 [button link="http://lookbook.nu/look/4261355-An-Apple-A-Day" size="small" bg_color="#e5b3b9″ window="yes"]Hype this look at Lookbook.nu here[/button]