I told you it's raining giveaways on my blog! It seems like there's no stopping the gift-giving spirit. This time though, all of you will be happy. This giveaway is international. WOOT!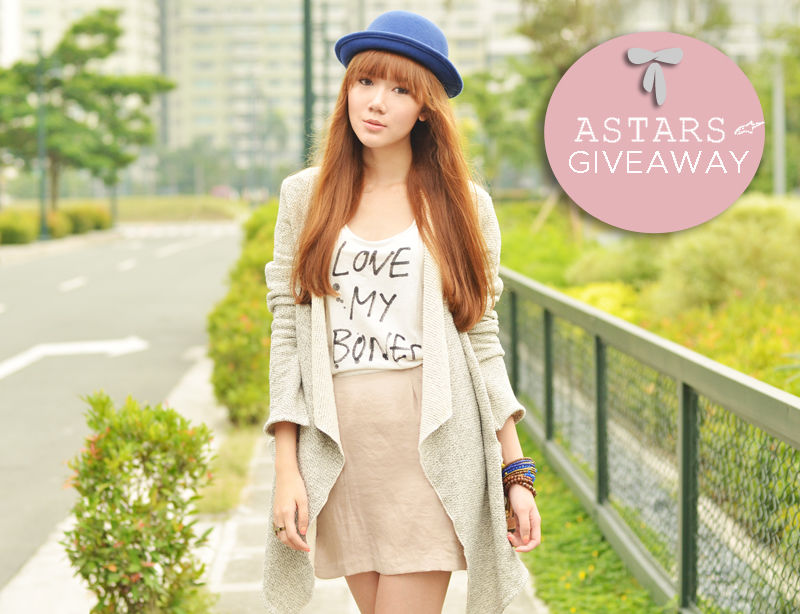 Before anything else, let me fill you in on the Italian-Californian brand ASTARS. It's part of the renowned Alpinestars group and is the brainchild of designer Denise Focil. ASTARS is actually no stranger to a lot of Hollywood stars like Jessica Alba, Jessica Biel, Molly Sims, January Jones and Alessandra Ambrosio among others. So if you win this giveaway, you're in good company!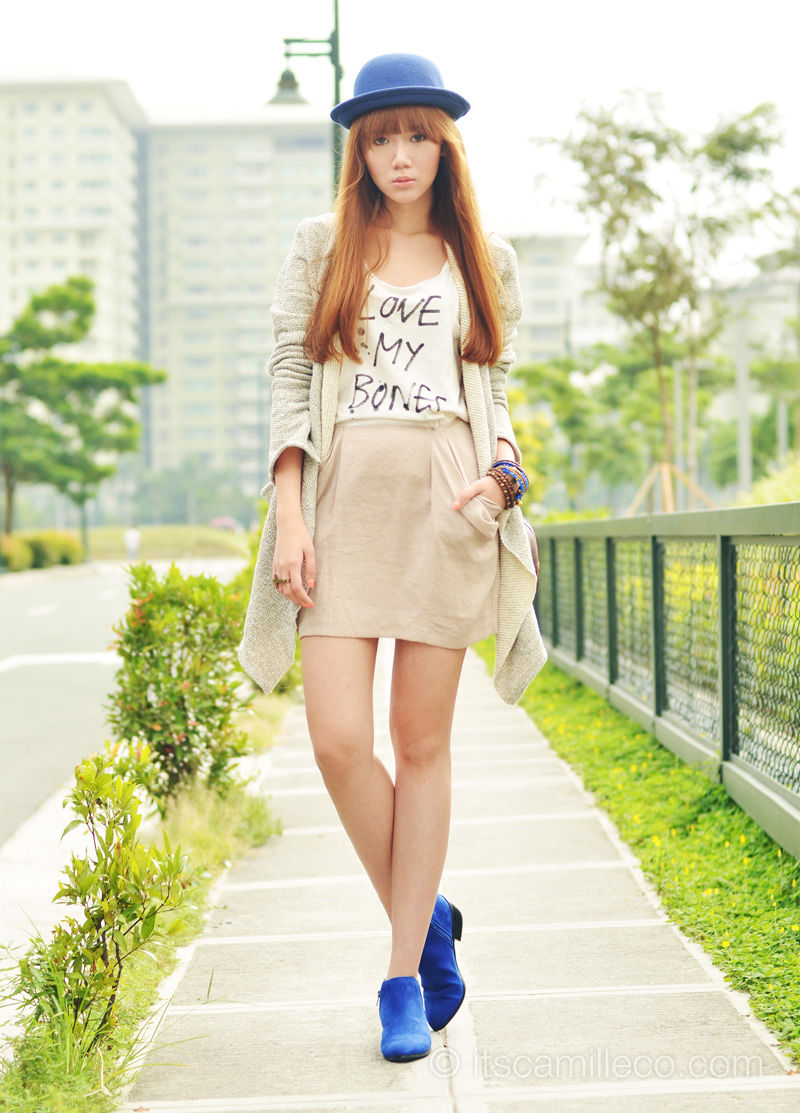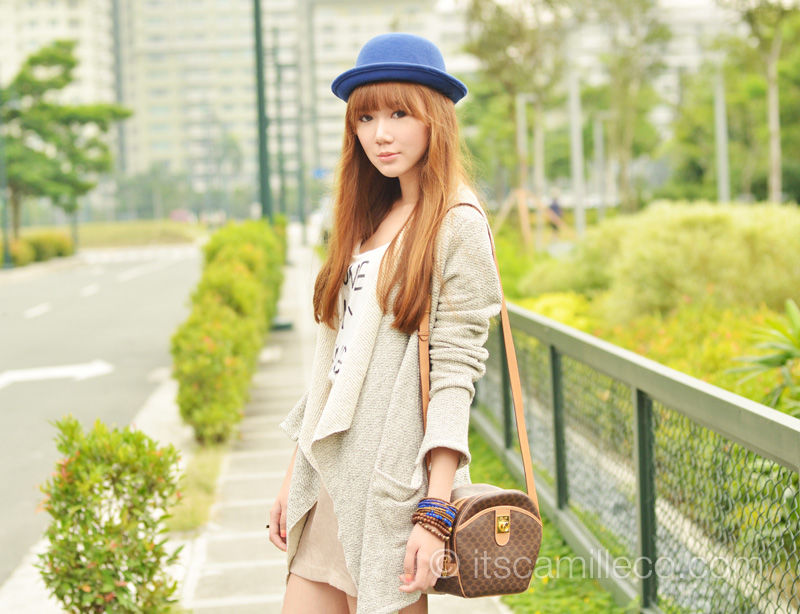 So what's up for grabs? This beautiful knit jacket with draped shawl. It's called the Lana jacket. I personally chose this from ASTARS' fall/winter collection because I love how snug and comfortable it looks. It's perfect for the Christmas breeze that's about to come.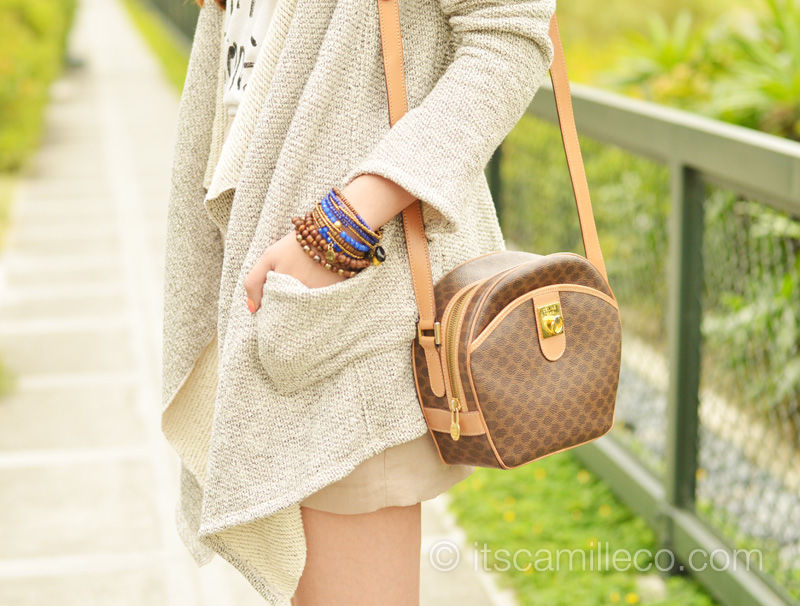 I love that it has pockets too! I know they may not matter to some of you but I just love pockets, especially when I'm feeling a little cold. I can hide my freezing hands inside them!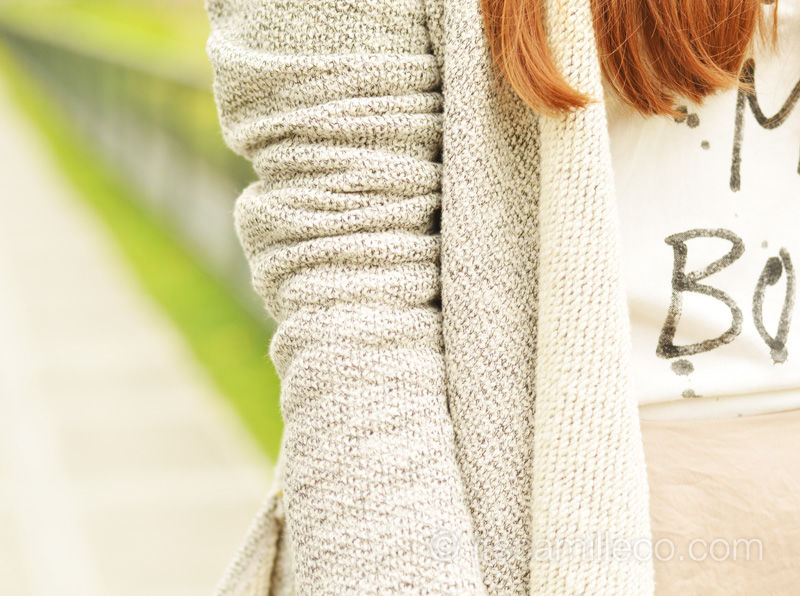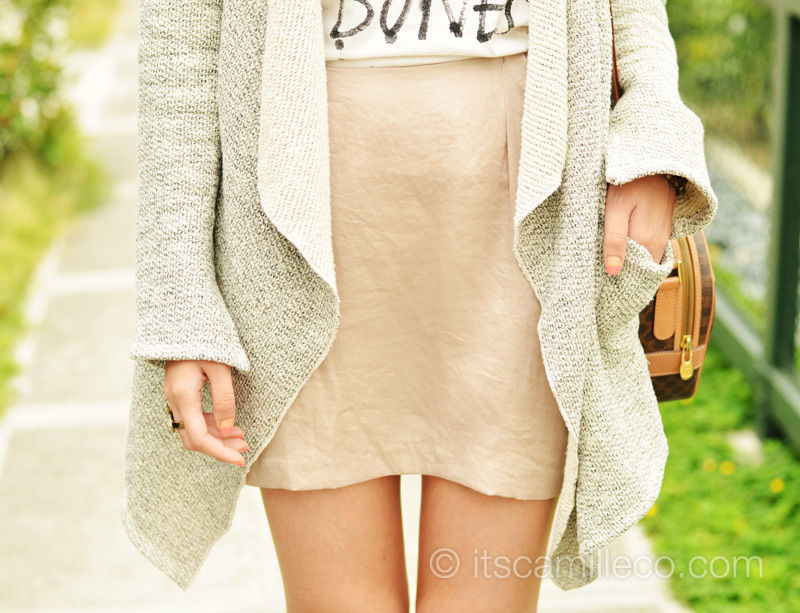 Do you love this jacket as much as I do? Here's how you can join:
Follow me on Twitter and Bloglovin'. If you don't have these accounts, it's easy to make one!
LIKE ASTARS on Facebook.
Sign up for the ASTARS newsletter here.
Tweet this: "I want to win that ASTARS jacket on https://itscamilleco.com! #ItsCamilleCoGiveaways"
Leave a comment below with your name, Facebook name and Twitter name.
Deadline for entries is on December 11 at 11:59 PM. Again, this contest is open worldwide so everyone can join. Please be reminded to refrain from submitting multiple entries. The winner will be chosen via Random.org and announced below on the comments section.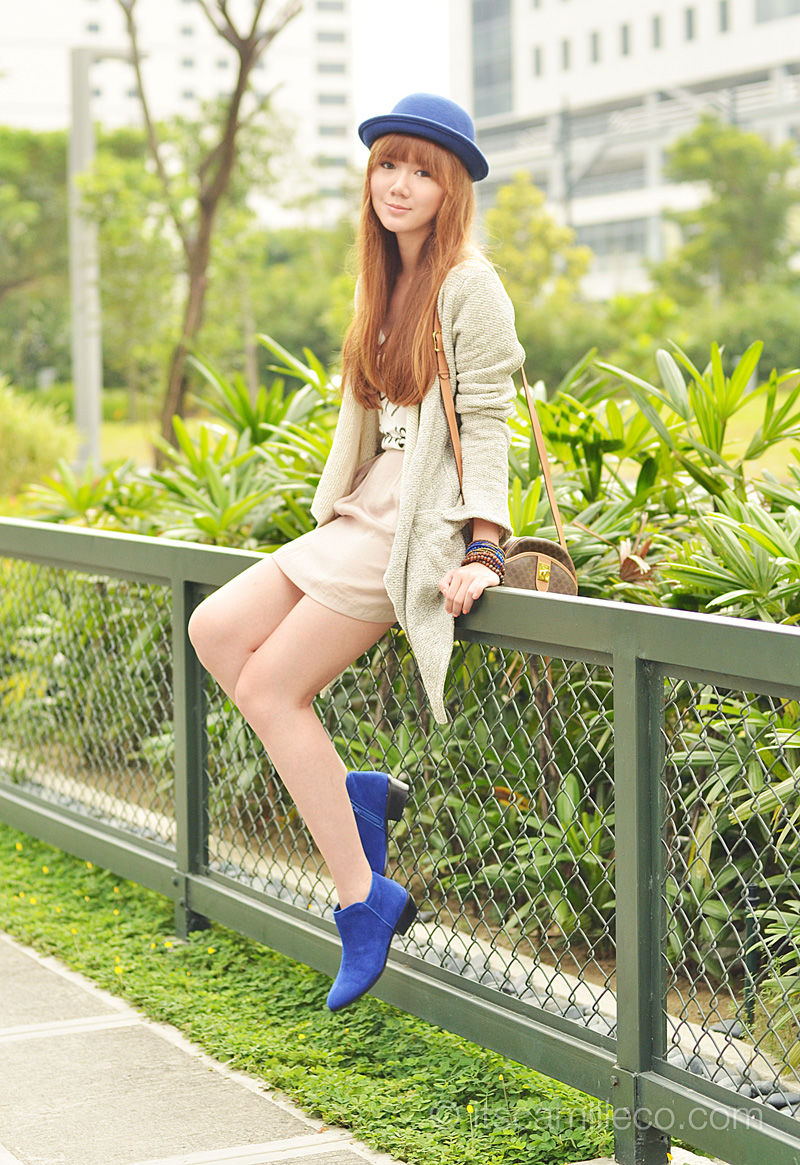 Now that we've got that out of the way, let's talk more about my outfit. Since my jacket was so cuddle-weather worthy, I felt wearing something just as laid-back. You know how old clothes tend to feel more comfortable because of the many times you've worn and washed them? There's just something about them that makes them feel so warm and homey.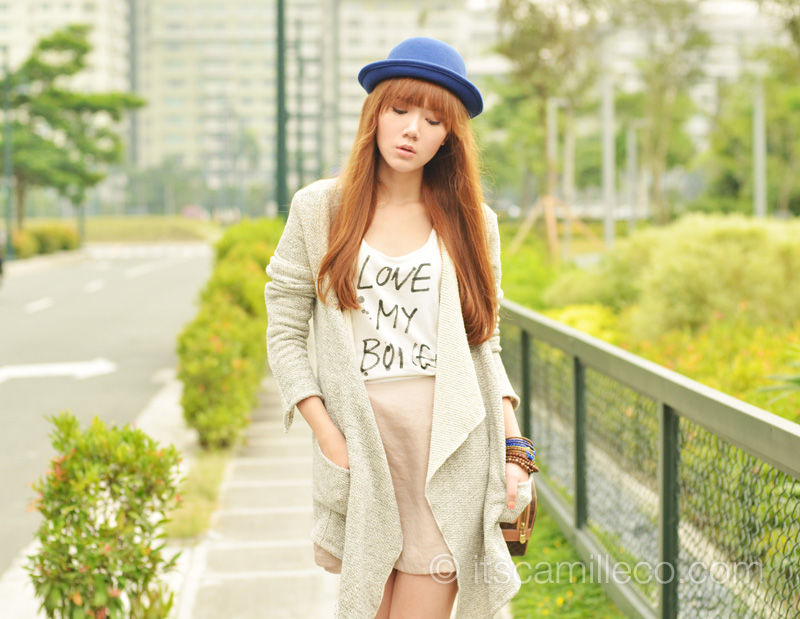 But just to avoid looking too homey, I injected a few elements of blue. Remember my bowler hat here? I got it in blue as well. Har har. It matches my latest blue suede shoes well, don't they? So that's a tip for you right there. If you want to shake things up a bit, awaken senses with color!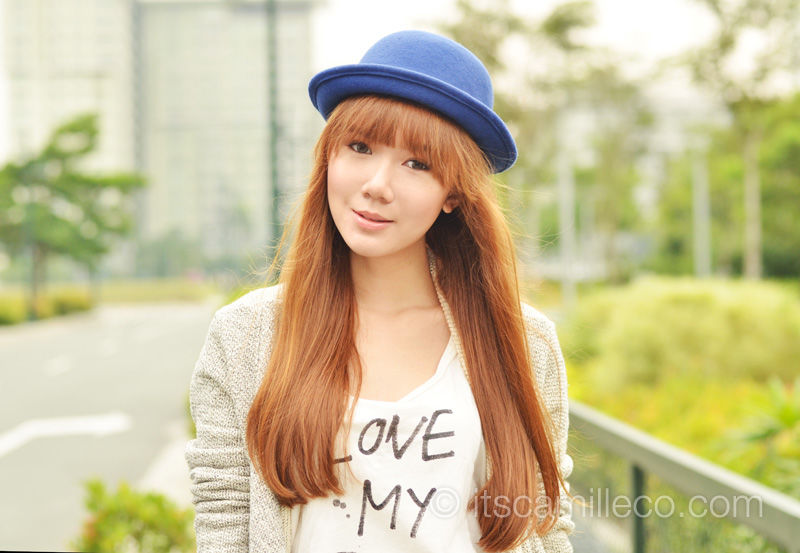 SM Accessories hat | Topshop shirt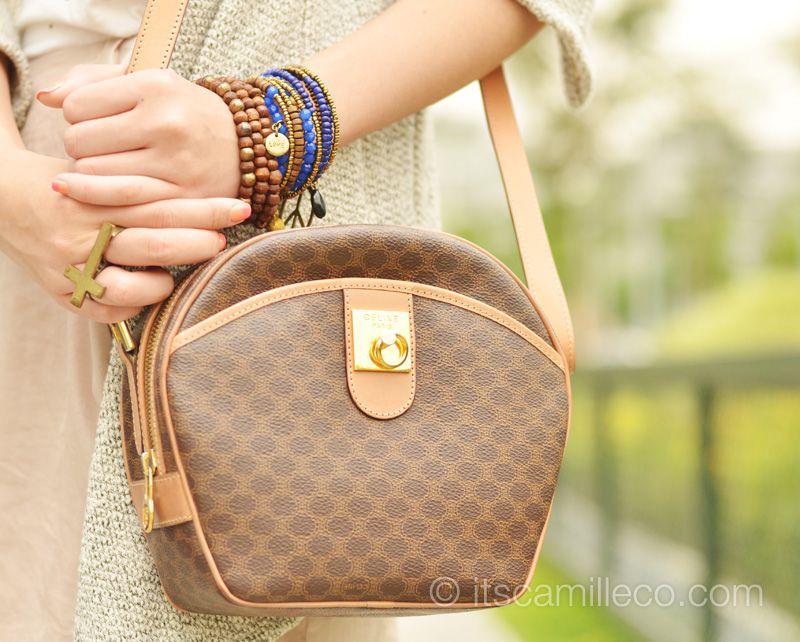 Celine vintage bag | ASTARS jacket
Thank god for mom and her old bags. I love vintage hand-me-downs!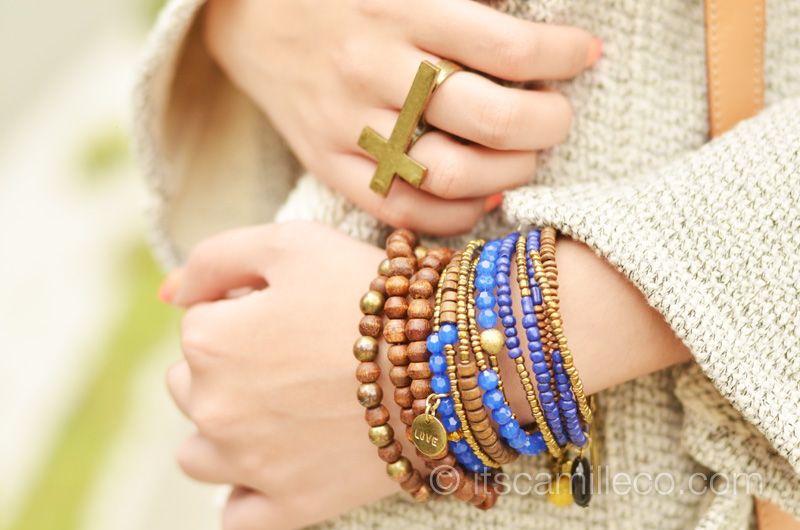 Forever 21 skirt
Call It Spring shoes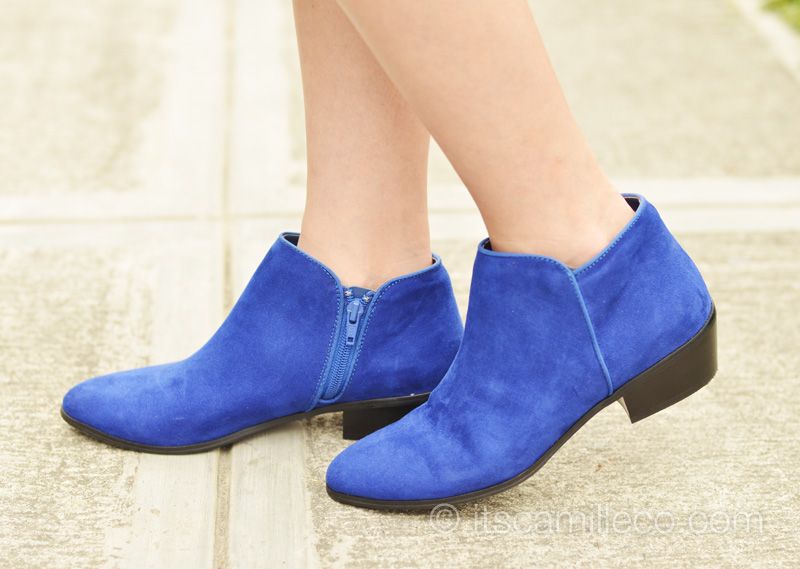 I really am a sucker for androgynous-looking footwear… except maybe creepers.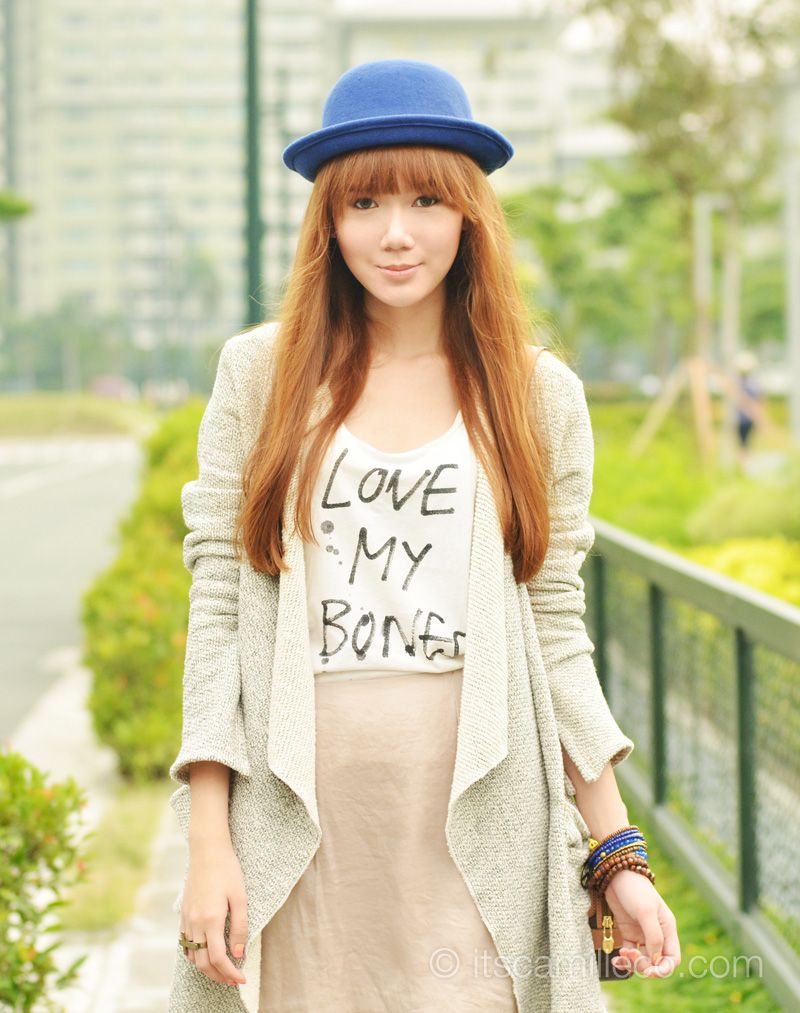 [button link="http://lookbook.nu/look/4293505-ASTARS-Giveaway-On-My-Blog" size="small" bg_color="#e5b3b9″ window="yes"]Hype this look at Lookbook.nu here[/button]