Get ready for a WAVE of holiday giveaways here on my blog. I usually try to limit giveaways but since tis the season to be jolly (fa la la la la, la la la la), why not give in to the gift-giving spirit?
First up, a generous giveaway from Madison! For those who are not familiar with Madison, it's a store located at the Powerplant Mall that offers selected pieces from over 40 international labels like Cambridge Satchel, Cheap Monday, DVF, French Connection, Repetto and more. So what's up for grabs?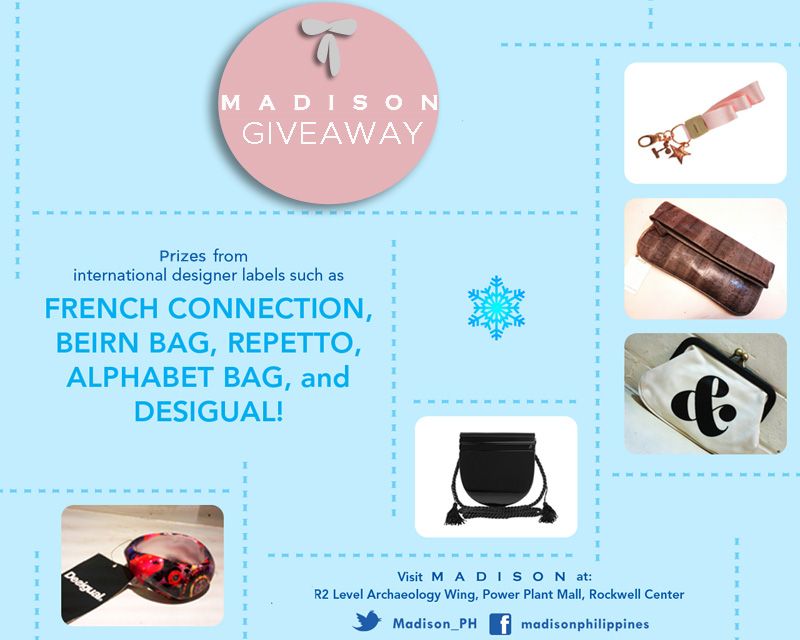 Madison is giving away these prizes to 3 lucky readers!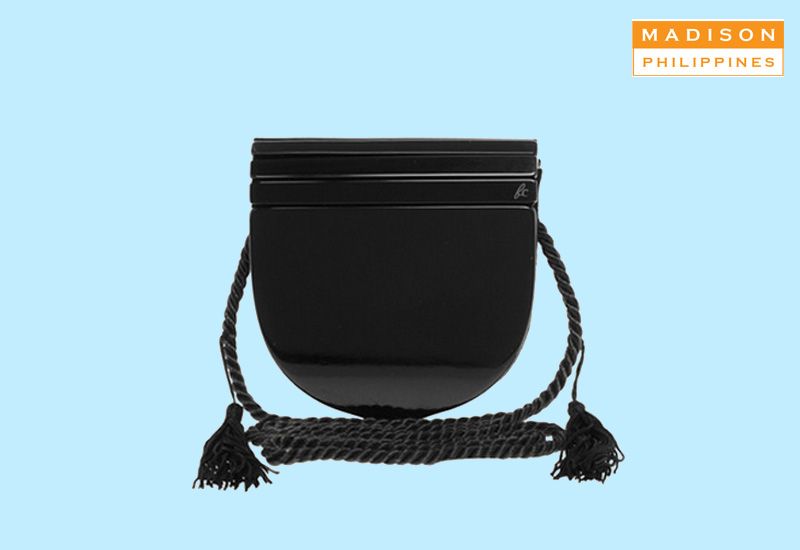 Prize #1: Acrylic sling bag from French Connection (my favorite)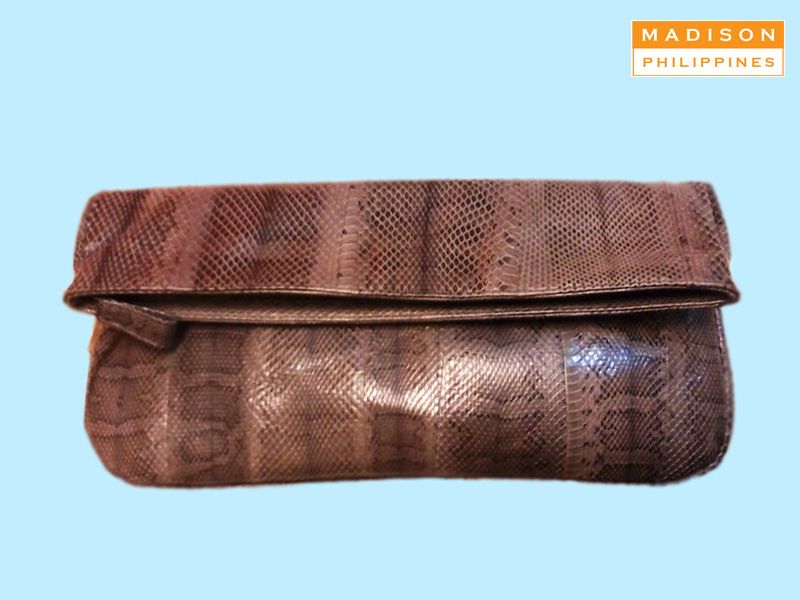 Prize #2: Snakeskin bag from Beirn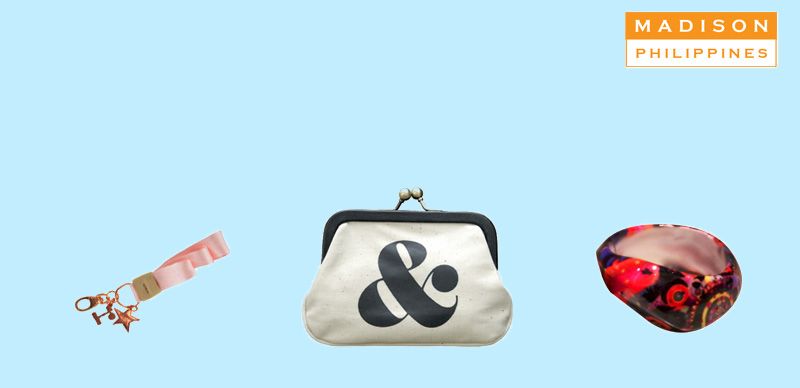 Prize #3: Repetto bag chain, Alphabet bag/pouch and Desigual printed bangle
I'm sure you know the drill by now so I'm going to keep this short. Here are the mechanics for you to join:
Follow me on Twitter and Bloglovin'. If you don't have these accounts, it's easy to make one!
Make the Madison Cover photo your Facebook cover photo. Get the cover photo here.
Post this as your Facebook status: "What's on my gift list? Over 40 international designer labels are available at Madison Philippines!" Make sure Madison Philippines is tagged in your status.
Tweet this: "Win prizes from @MadisonPH by joining www.itscamilleco.com 's Christmas Giveaway! #ItsCamilleCoGiveaways"
Leave a comment below with your name, Twitter name and link to your Facebook profile.
Deadline for entries is on December 10, 2012 at 11:59 PM. The 3 winners will be chosen via Random.org and announced here on the comments section below. Winners may claim their prizes at Madison (Level 2 Archeology Wing, Powerplant Mall) from December 15-20. This contest is open to Metro Manila residents only unless you can have someone claim your prize at Madison. Good luck everyone!
If you need to contact Madison by any chance, their contact number is (632) 896-0010.