I really need that bright red lippie. Any suggestions? It has to be REALLY bright. Since I don't have it yet, it's back to my bright orange lipstick for this one.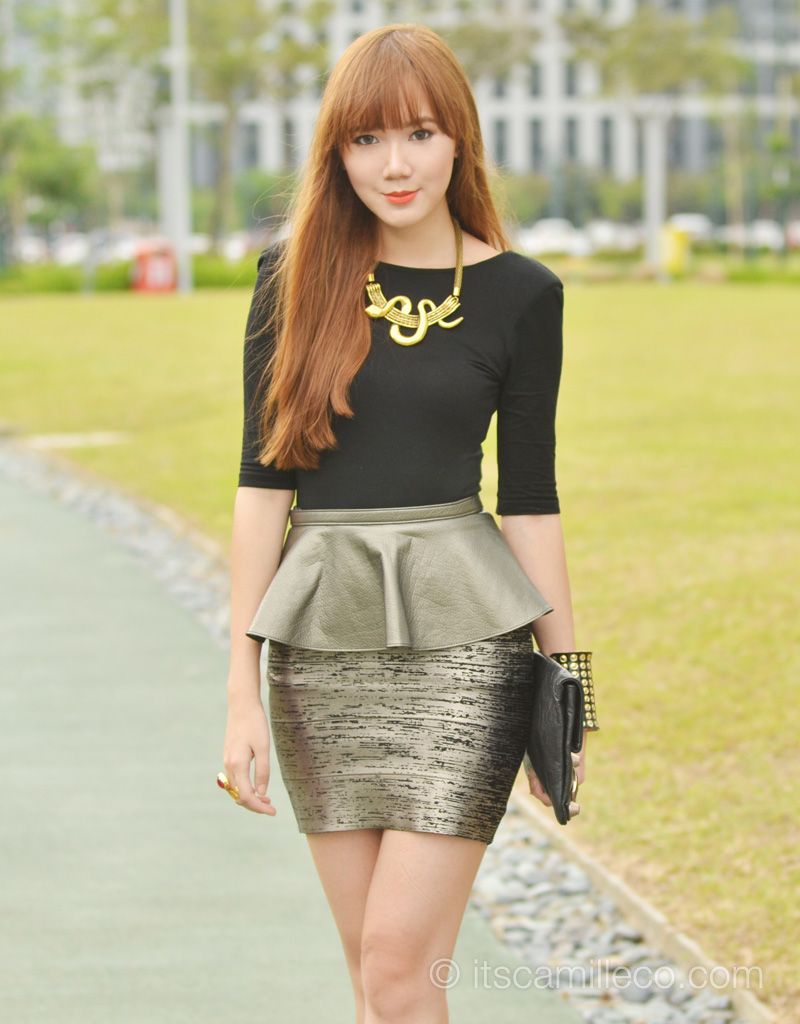 Doesn't it look like I'm wearing a peplum skirt? Surprise, surprise! It's actually a peplum belt plus skirt! Remember my post entitled "1-2-3"? This is the same peplum belt except this time, it's in leather. Other than this color, Miss Sartorial also has it in red and black. But since I wanted something different, I went for this metallic number instead.
To keep it classy and sophisticated, I carefully selected the accessories that will complete my look. I went against wearing gunmetal or silver accessories that match my skirt's color and went for gold accessories instead to make a bolder statement. I don't know if you've noticed but my accessories are getting more and more minimal. I don't know if it's just because I'm always in a hurry or if it's just a result of my aging. LOL. Either way, I've learned that it's really not about the number of accessories you pile on. Sometimes, all it takes is selecting the right accessories. A few right ones can make a statement too!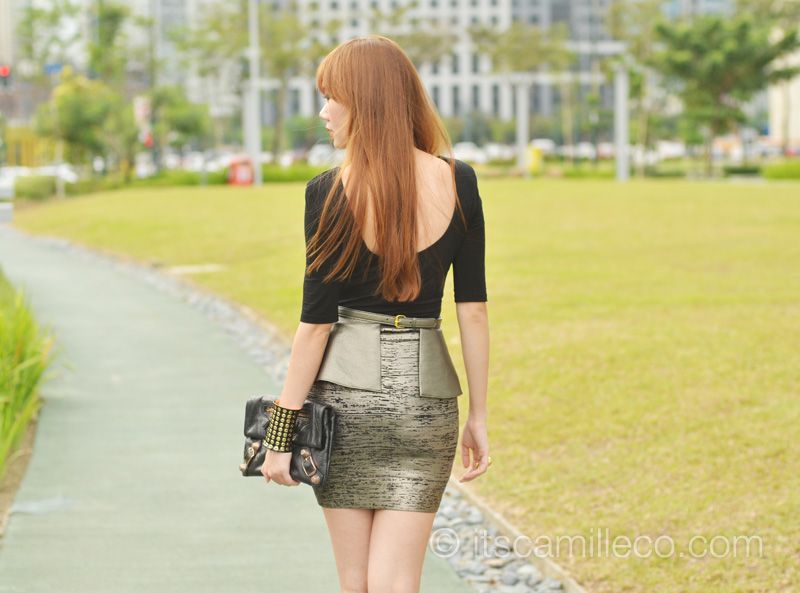 Topshop dress (worn as top)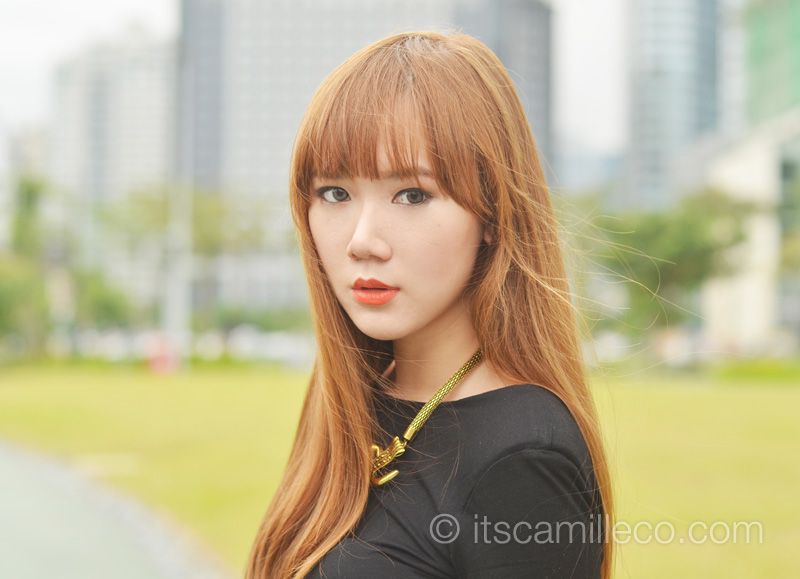 MAC What A Blast! lip pencil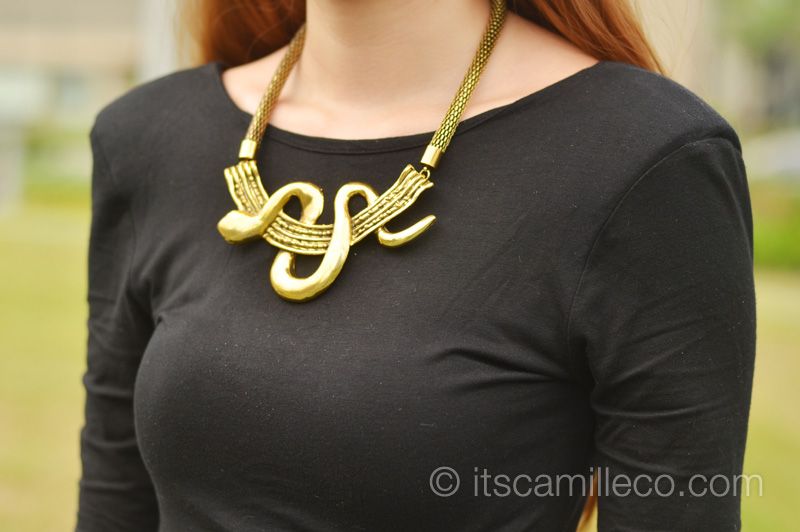 Bubbles necklace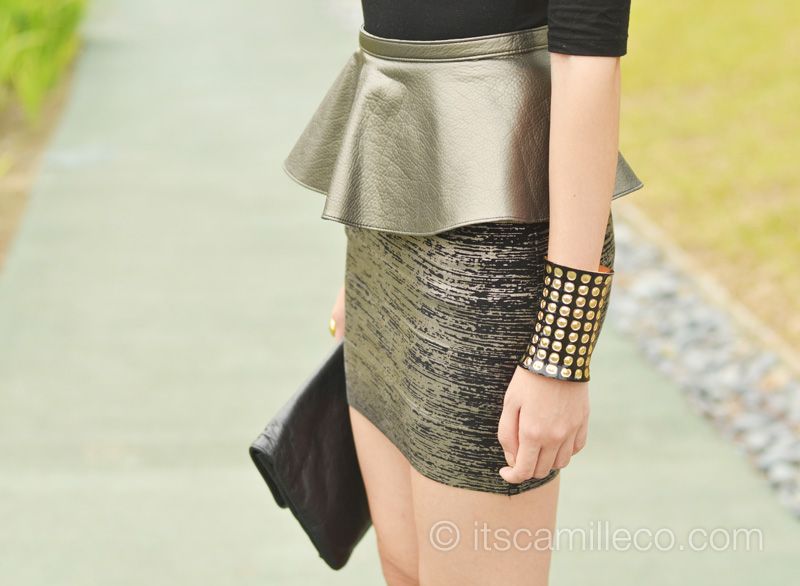 BCBG skirt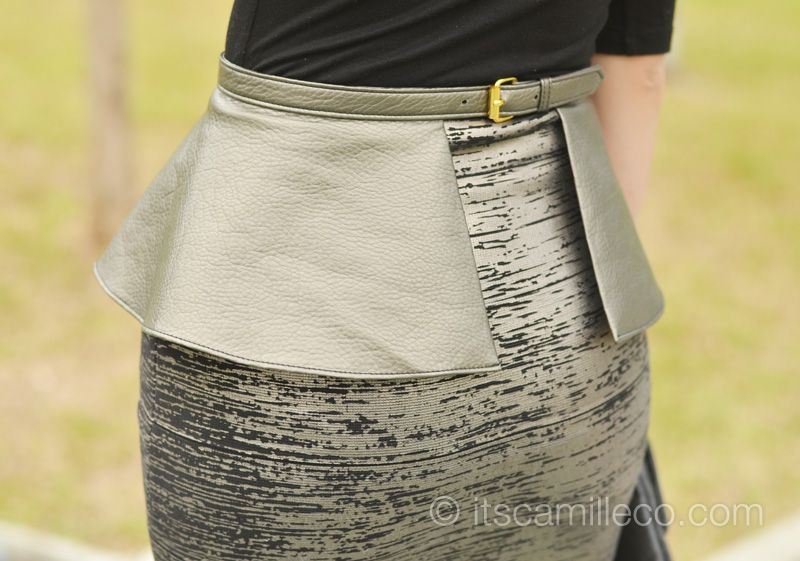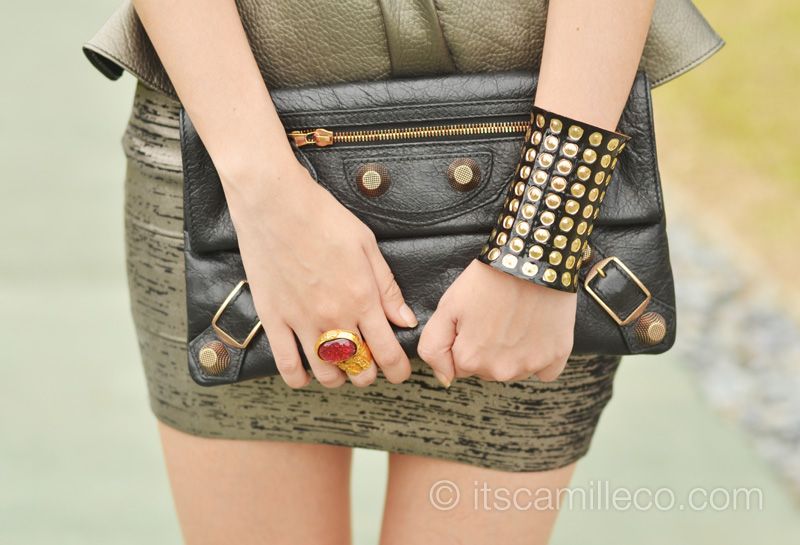 Balenciaga clutch | YSL ring | Mia Casa cuff
YSL pumps
[button link="http://lookbook.nu/look/4281567-Gunmetal" size="small" bg_color="#e5b3b9″ window="yes"]Hype this look on Lookbook.nu here[/button]