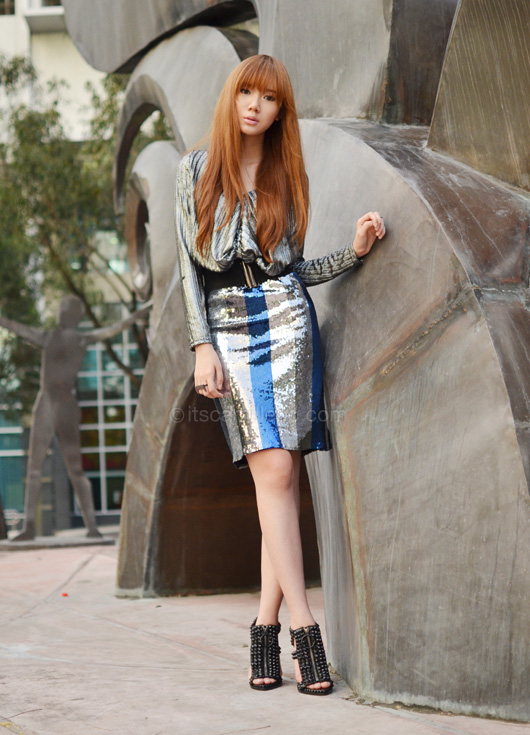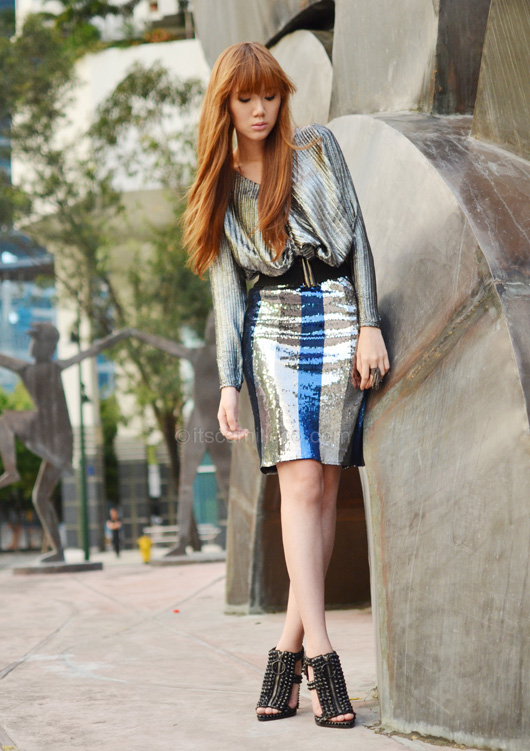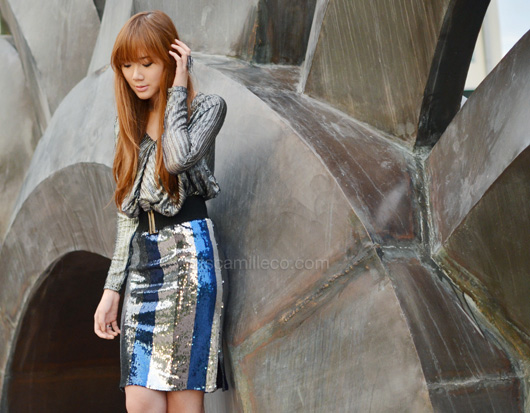 Coexist Pret top | In Love With Fashion sequin skirt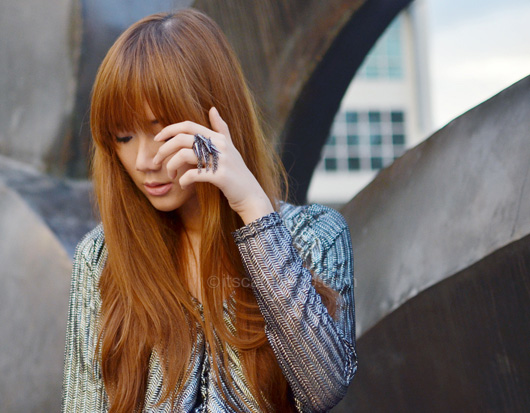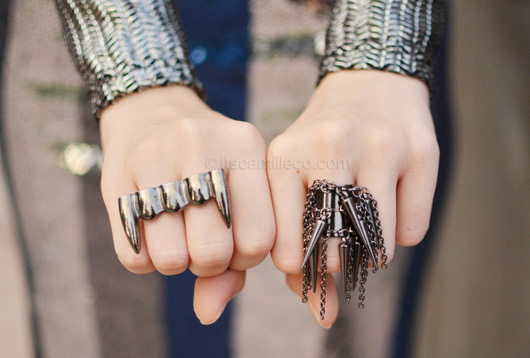 Girls Are Weird fangs ring | Fayeness spikes ring
Topshop belt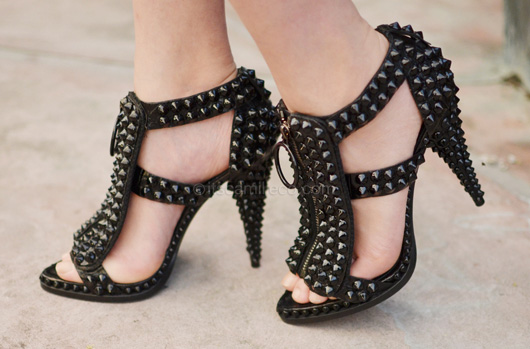 Givenchy shoes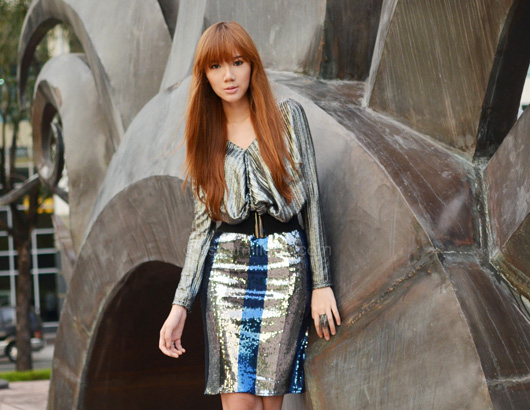 Hype this look on Lookbook.nu here.
I'm a walking disco ball! :) With so much bling on my outfit alone, I didn't really need to accessorize much. Else, I might permanently blind people! I just got a few unique rings to complement the shades of silver on my top and skirt, then finished off my look with the world's most painful shoes.
P.S. If you're interested in my top, you won't find it on our website. It's only available at Coexist branches. But since I love my readers, you can order it online by placing CXP31TLS1 in silver on the item box of your order form.