My assistant knew I was going to take photos of all the flats that arrived in my home these past few days. While I was working, I had no idea she already took the initiative to take photos of them! And not just any photos, she even took the liberty to position them all cute and nice! Yay! (I'm starting to think she likes taking products shots more than taking photos of me. Pfft.)
So anyway, here they are! I know it's kind of seldom to see bloggers in flats, but we do wear them, especially me! I've stressed time and time again how I always trip whenever I'm in heels so I bring flats with me all the time. But as I always say, comfort doesn't necessarily mean you have to sacrifice fashion. Take a look at this cuties and you'll see what I mean!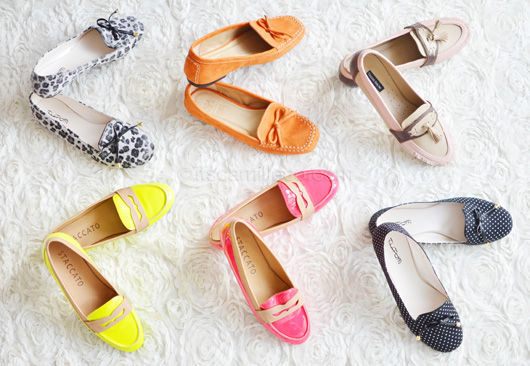 (Top row: L-R) Tutum leopard print loafers | Sole Sister orange loafers | Trunk Show boat shoes | (Bottom row: L-R) Staccato fluorescent yellow and pink loafers | Tutum polka dotted loafers
A girl can never have too many loafers, whether in pastels, neons or prints! Guess which ones are my favorite? The fluorescent and polka dotted loafers, of course!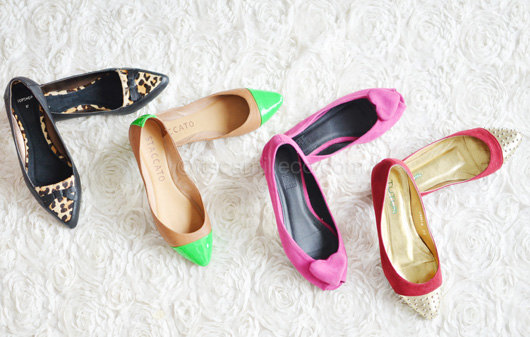 (L-R) Topshop leopard print flats | Staccato two-tone flats | Sole Sister pink flats | Tutum red with gold tip flats
When it comes to ballet flats, I prefer pointy ones. They look more sophisticated and chic to me. I especially love those two-tone pumps! And can you please take a look at those pink flats? That heart is just too cute!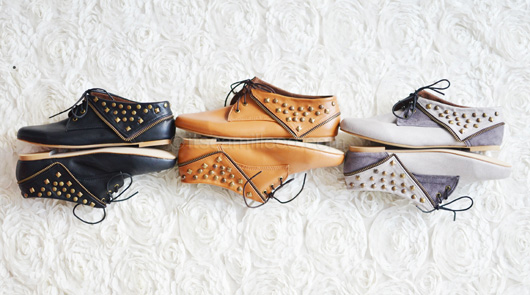 Tutum boots
For edgy/grunge lazy days and my footwear of choice when traveling abroad: boots! I'm not really fund of ankle boots with wide toe caps so these are definitely for me—pointy but not too pointy that I risk looking like an elf or Santa's helper.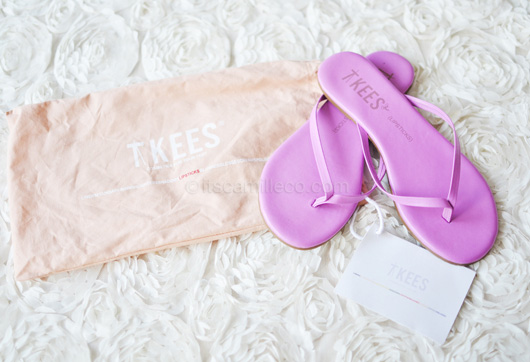 Tkees slippers
I know a lot of you are hitting the beach this summer so for those like me who are looking for alternatives to rubber flip flops, Tkees are perfect! These are probably the most sophisticated-looking slippers I've seen, but still casual enough for the beach. The thin straps and soles make them look so feminine and dainty. Now you can rock your favorite Sunday dress whilst looking chic. No wonder these slippers are such a hit with Hollywood celebrities like Angelina Jolie, Jennifer Aniston, Blake Lively, Halle Barry and more! Tkees come in a variety of colors (read: FORTY) and are named after cosmetics. How cute is that? I'm actually thinking of getting a few more colors myself (maybe from the "Foundation" line). If you want a pair for yourself too, visit The Flat Shop!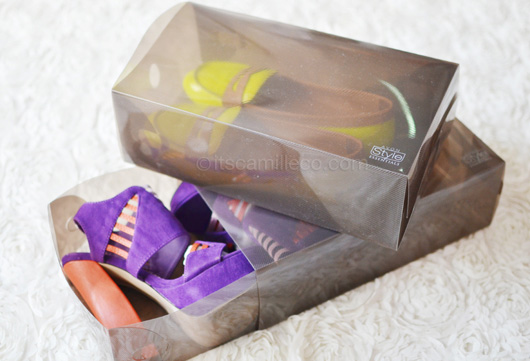 Avon Style Essentials shoe box
So what's a girl to do with all these new shoes coming in? These shoes can't stay pretty forever if you don't store them properly. I prefer storing them in individual shoe boxes/containers instead of placing them all together inside shoe cabinets. This way, they don't get deformed and dirty easily. The best kind of shoe boxes/containers are the clear ones like these Avon Style Essentials boxes. Plus points because I can pile them up without having to take each one down just to get that pair of shoes at the bottom of the pile. These containers are designed like drawers so they're so convenient to use. I was also pleasantly surprised that they're big enough to fit my sky-high heels!