I had a shoot for a prestigious magazine a few days ago (more about that once the issue comes out). Since these shoots usually take a few hours, I always opt to wear comfortable clothes and flats.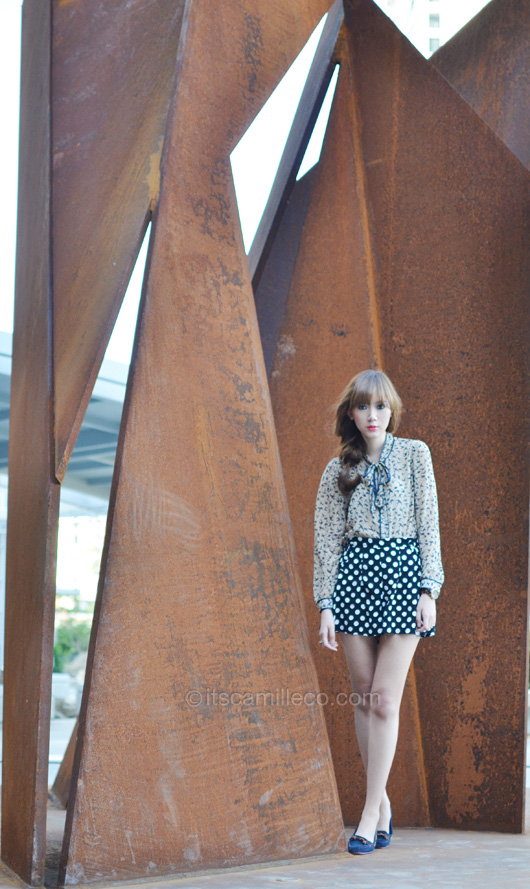 Coexist Prêt top | Topshop shorts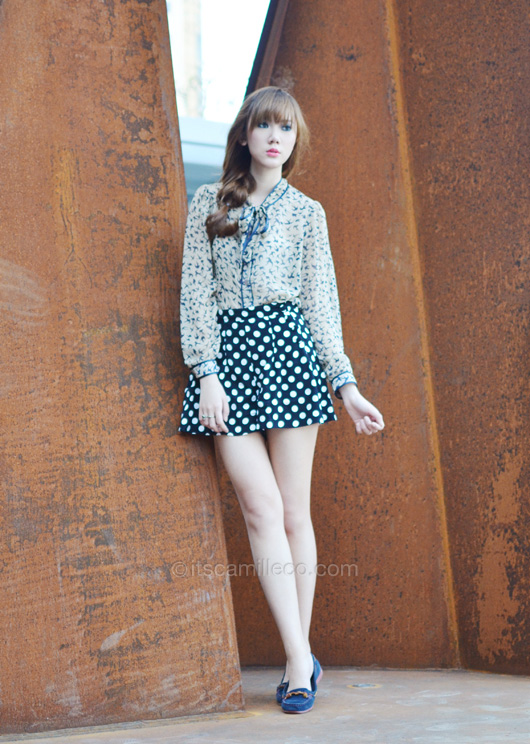 This dove-print top I'm wearing is from the Prêt line of Coexist. You won't find this on our website because it's only available at our branches. But since you follow my blog, one of the perks you get is you can order this top online! Just state in your order form–CXP31TLS6 in cream under the item name.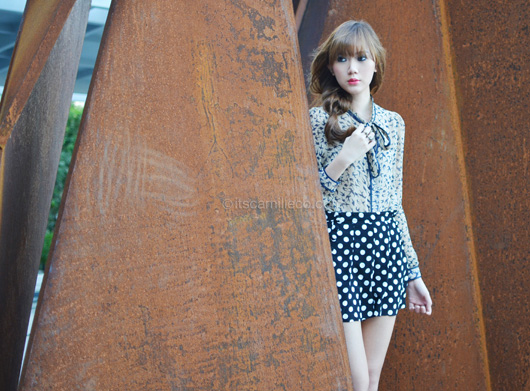 I paired my top with my favorite polka dot shorts from Topshop (which I've worn a thousand times) for a fun and young take on casual dressing. I love how my hair and makeup from the shoot actually matches my behind-the-scenes outfit!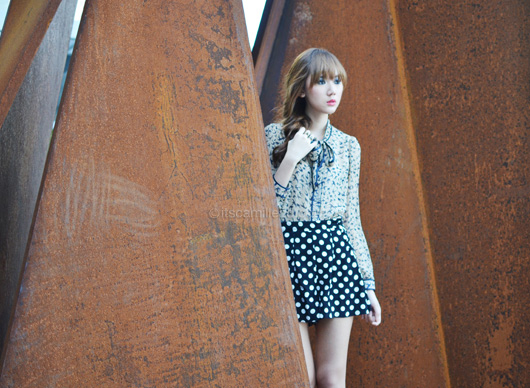 And because I know my readers all too well, I'm sure a few of you are bound to ask me what lipstick I'm wearing. I'm a step ahead of you! I asked my makeup artist for the shoot where this yummy lipstick is from and he said it's from Maybelline's latest collection which is going to be released in Manila soon. So girls, keep your eyes and ears peeled!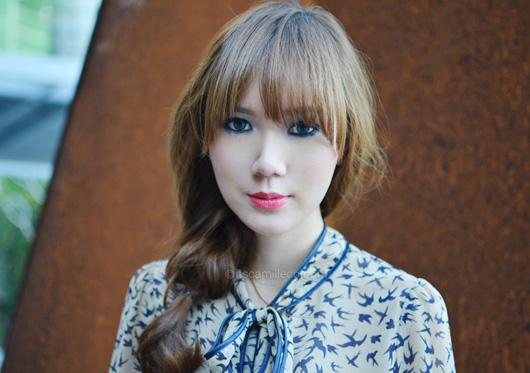 Oh how I wish I can do this hairstyle myself. My hairstylist for the shoot did this in just a minute or less even!!! I was really amazed! I love how it looks undone and loose but in reality, it's really fixed. I mean it was extra windy that day and my hair was in place the entire time!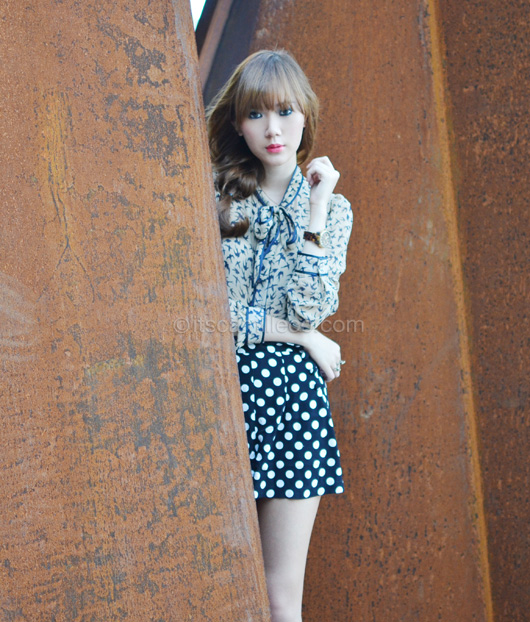 For those wondering, these photos were taken outside the soon-to-be-opened Mind Museum at Fort where the shoot took place. I have no idea what this structure is supposed to be but it looks quite interesting and a little deadly (read: tetanus). Haha!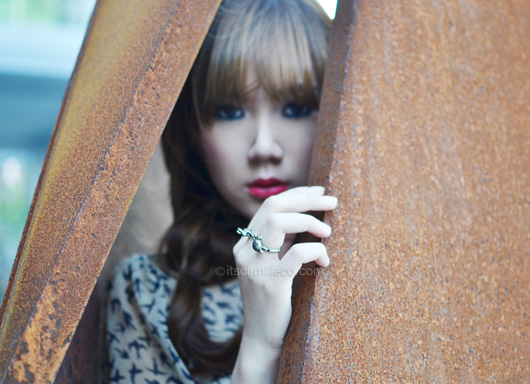 Gifts Ahoy turtle and rabbit connector ring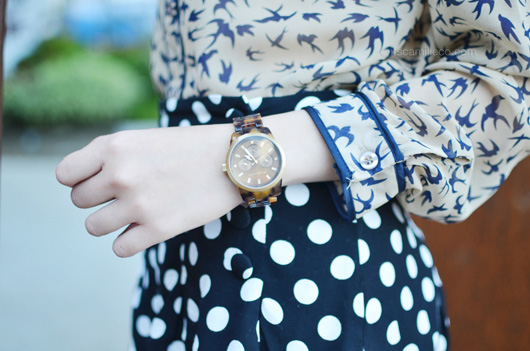 Michael Kors watch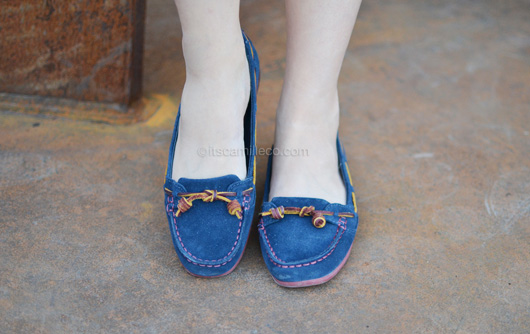 Sebago shoes
To push the comfort factor even further, I wore my latest shoes from Sebago. I love the extra cushion on these! Design-wise, they're very special too! They're unlike the usual Sebago styles for women. They'e much thinner and less bulky which I love because they look more feminine as compared to other loafers and boat shoes. For those wanting to get a pair for themselves, these are called the Felluca Lace.
Hype this look on Lookbook.nu here.