I really love taking photos against the sun. It creates such a soft and dramatic look. This is what I wore to a full day of meetings plus my shopping session with my Warehouse giveaway winner (which I'll blog about a little later).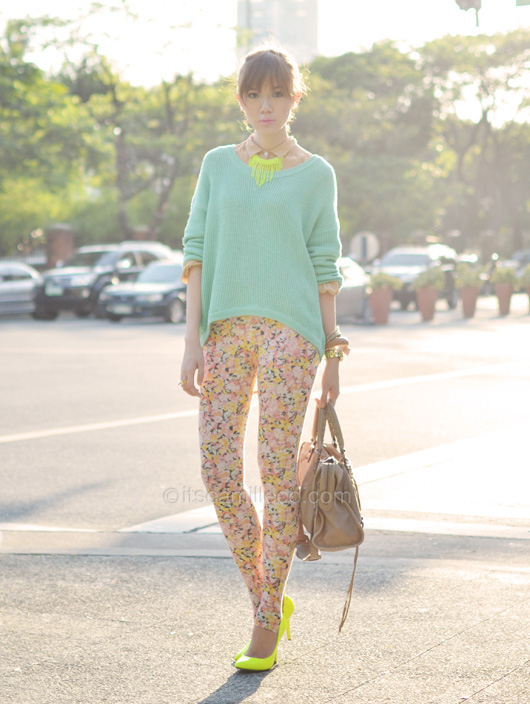 Talk about dedication! This is real passion for fashion, folks! I don't know what I was thinking wearing a long-sleeved buttondown blouse over an already thick knit sweater on a day when everyone was tweeting nonstop about how hot the weather was. Oh well, too late, already stepped out of the house and fell in love with this ensemble.
So kids, the lesson here is to always check Twitter before stepping out of the house, har har!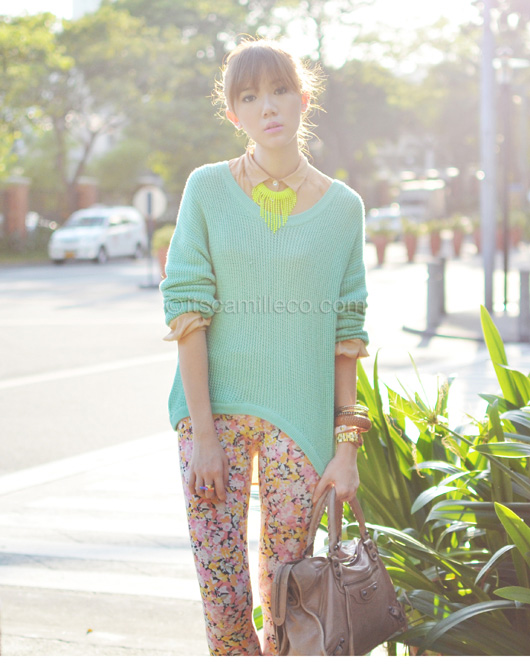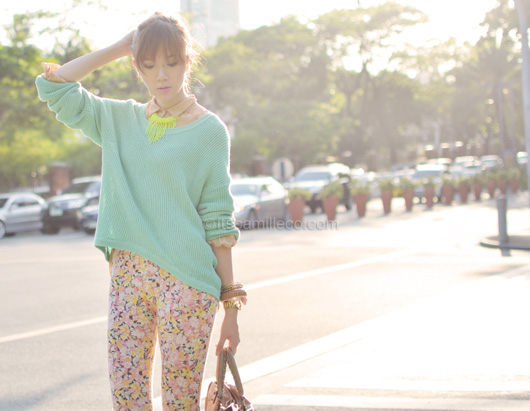 Topshop buttondown | Forever 21 sweater | H&M leggings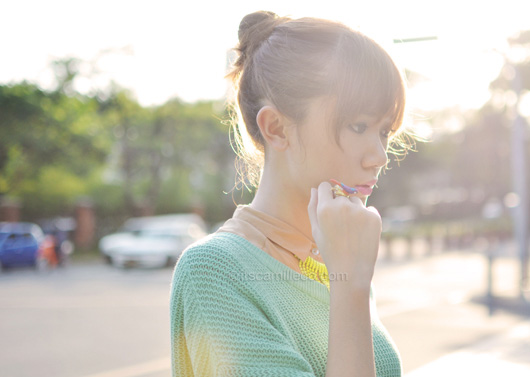 Goody spin pin (hair) | That Quaint Store ring
Extreme Finds neon necklace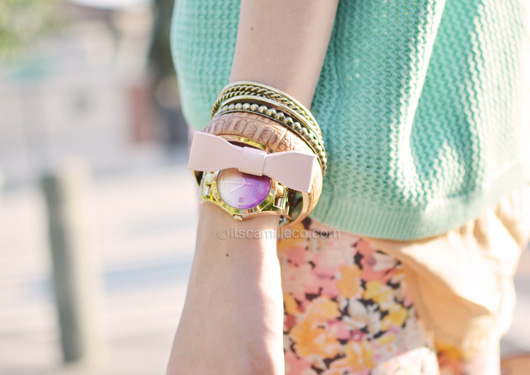 Marc By Marc Jacobs watch | Extreme Finds ribbon bracelet | Crave More bangles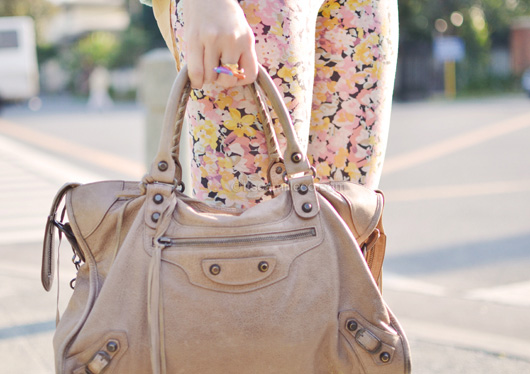 Balenciaga bag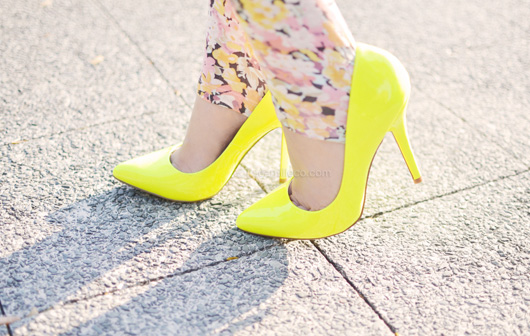 Aldo neon pumps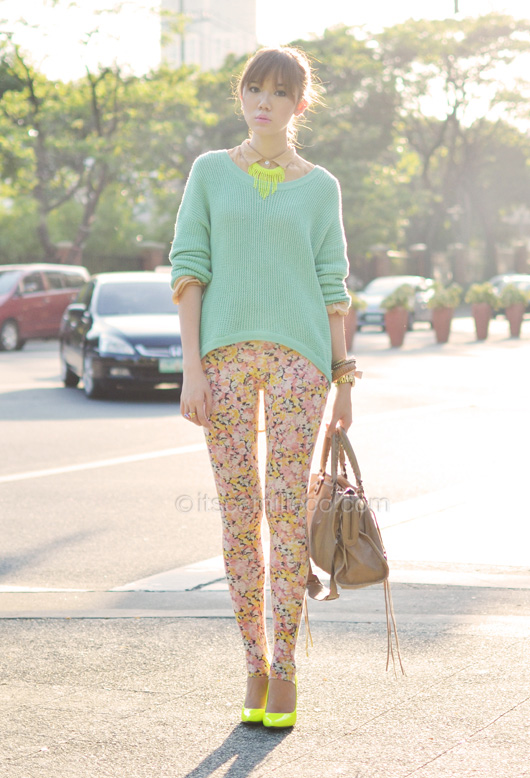 Hype this look on Lookbook.nu here.