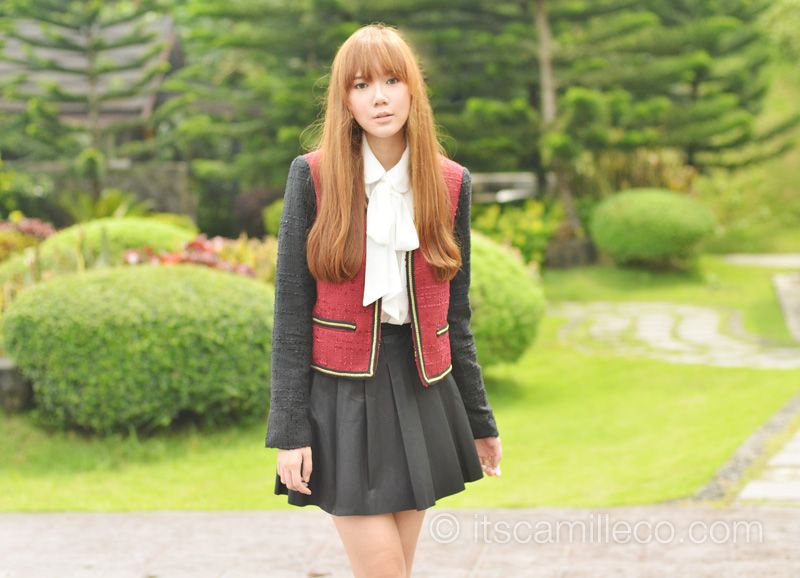 Yes, I'm wearing tweed again! I might just start collecting tweed jackets in all colors haha! Someone stop me! I just can't stop myself from buying more. Most of my tweed jackets don't look alike anyway, at least in my eyes. (Or do I need to check myself into tweed jacket rehab? LOL) This one looks a little inspired by band jackets, hence my title. My whole outfit actually reminds me of little drummer boys and majorettes, agree?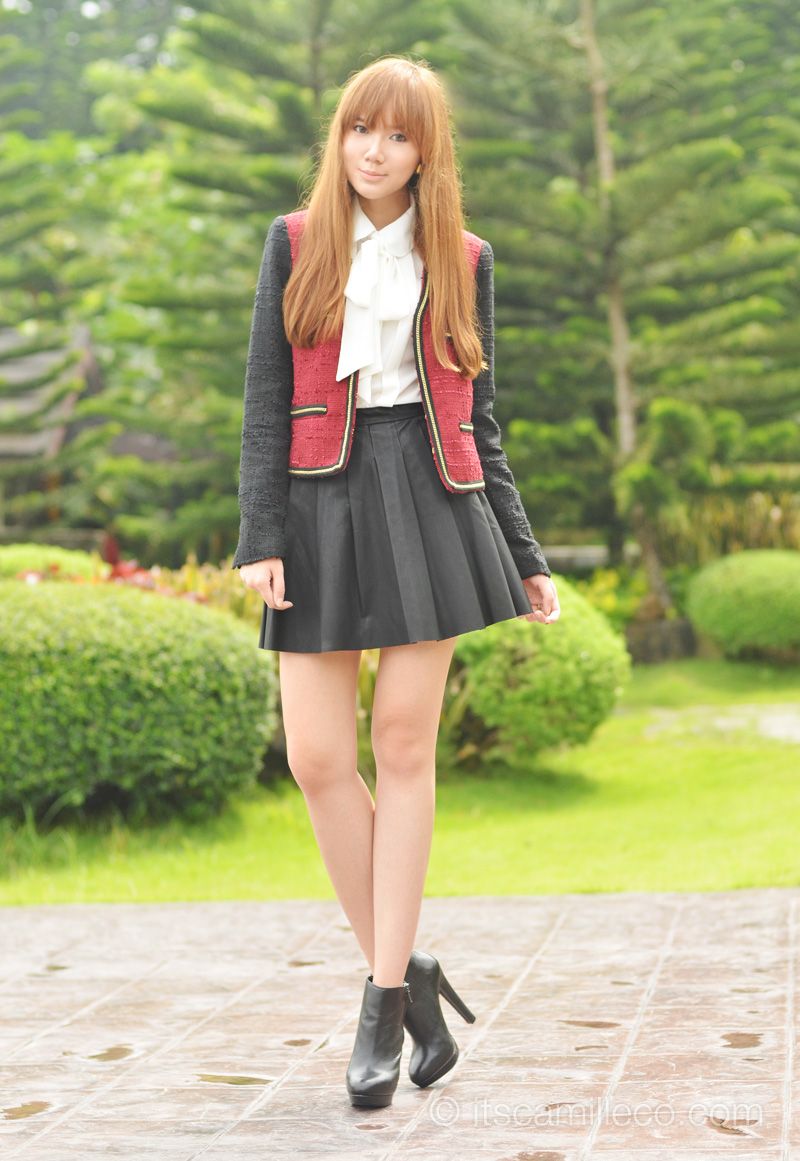 If only you can see my skirt in person, the material feels a little bit like leather/leatherette. It's actually what attracted me the most to the skirt. I love the juxtaposition of its edgy material and its cutesy design. Leather in schoolgirl box pleats? Definitely!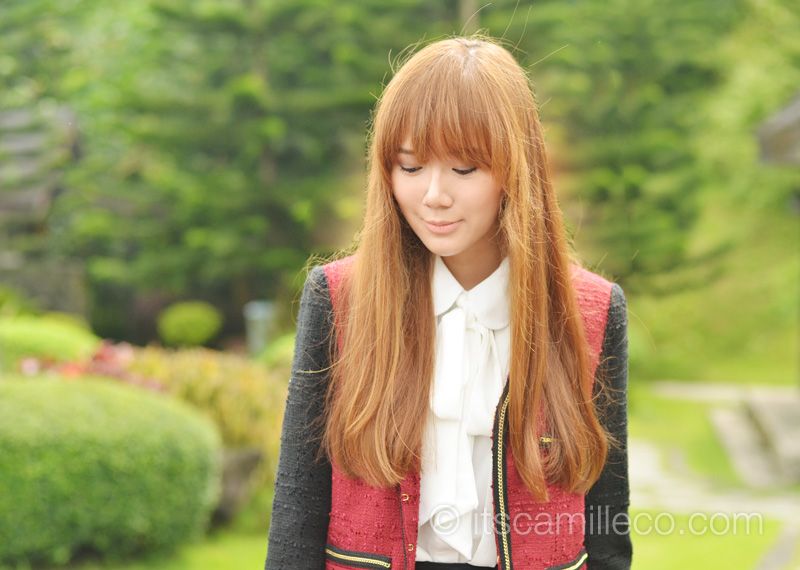 I'm sure you all know how much I love tops like these–crisp buttondown with pleats, a peterpan collar and a ribbon! How charmingly romantic!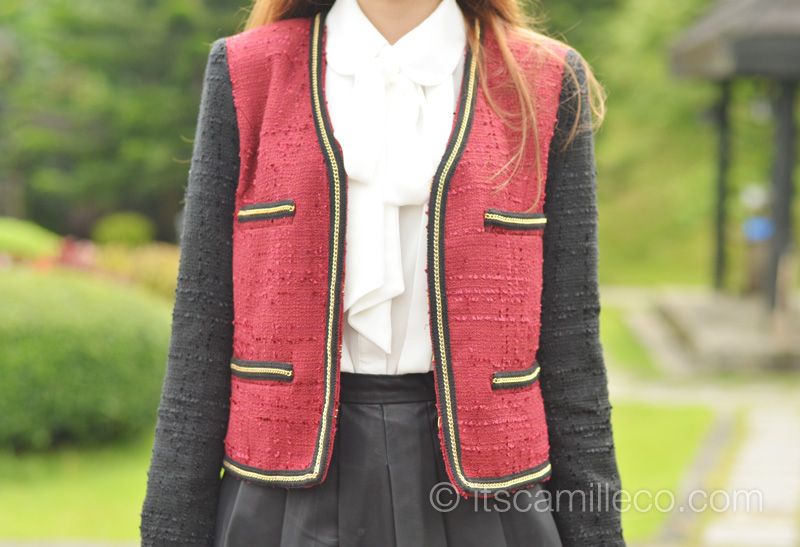 Mango tweed jacket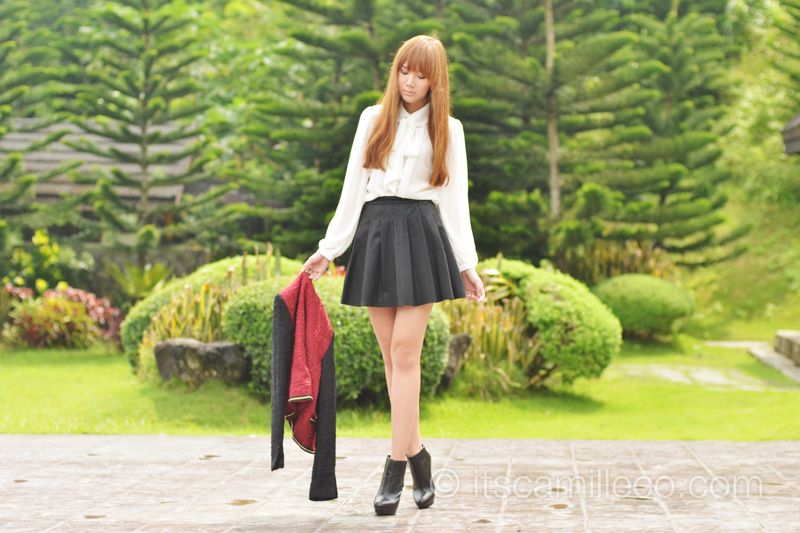 Sugarlips top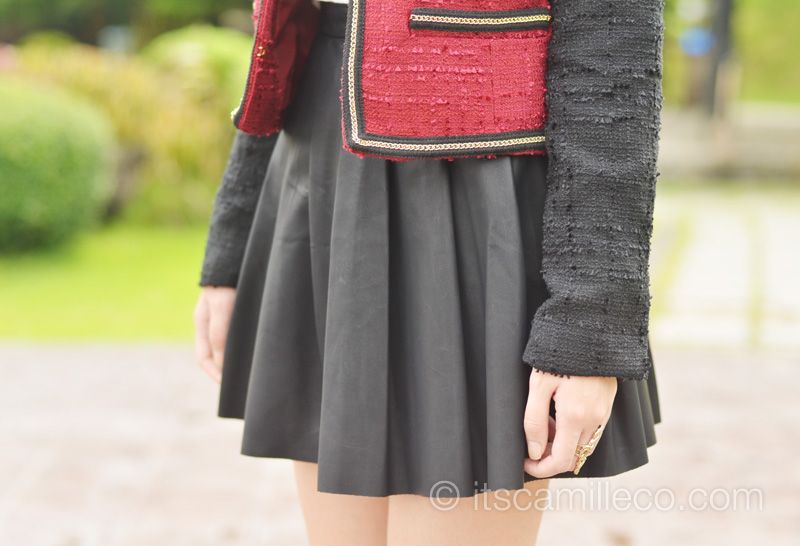 She Inside skirt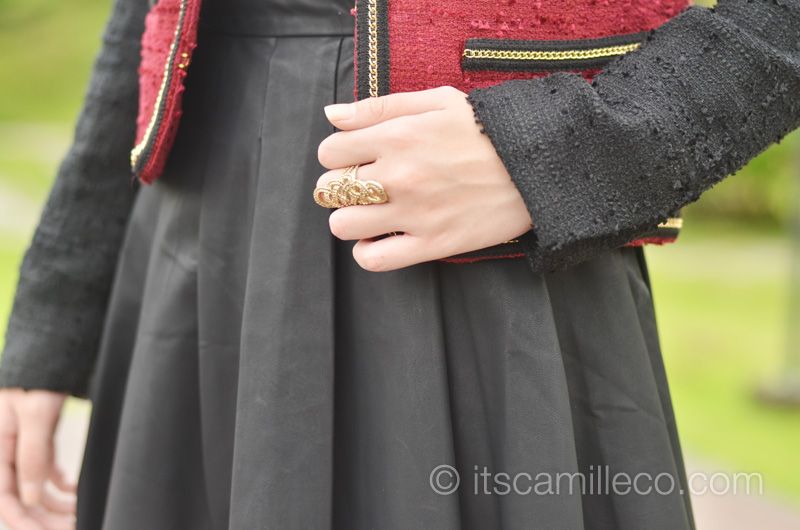 SM Accessories ring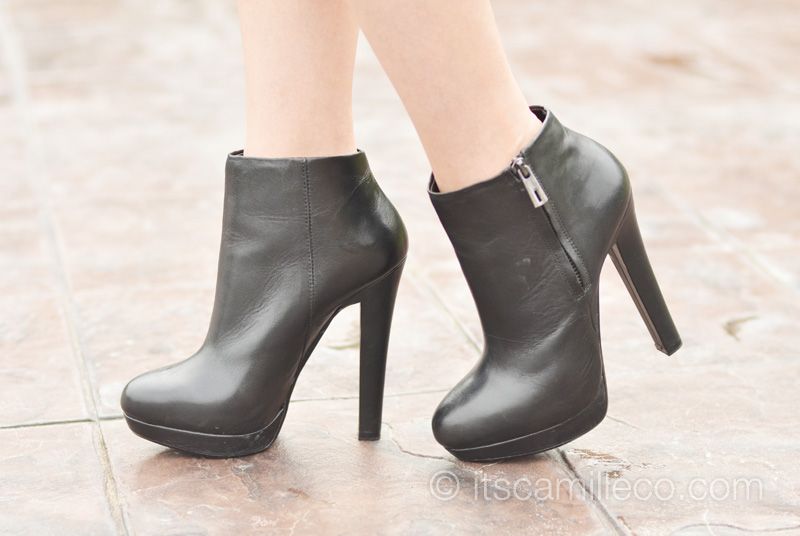 Zara shoes (a.k.a. my overused flavor of the month!)