When you wake up every morning at 6:30 AM, you don't really have time (or energy) to accessorize and pile on pieces to your heart's desire. Many of you may seem surprised that I still have to go to work as early as those of you who are employed at corporations. Even though I work for myself, I still leave the house at the early hours of the morning, hitch a ride with my sister on her way to work and get dropped off my atelier to start my full day of work, work and more work. Almost everyday, whenever I dress up, I tend to just grab and go. Well, actually more like I grab my phone, pick what I want to wear on my phone (since I photograph all my clothes) and show them to Erlindol (one of our household helps) then quickly run to the shower and prep. It's always an amazing race at home.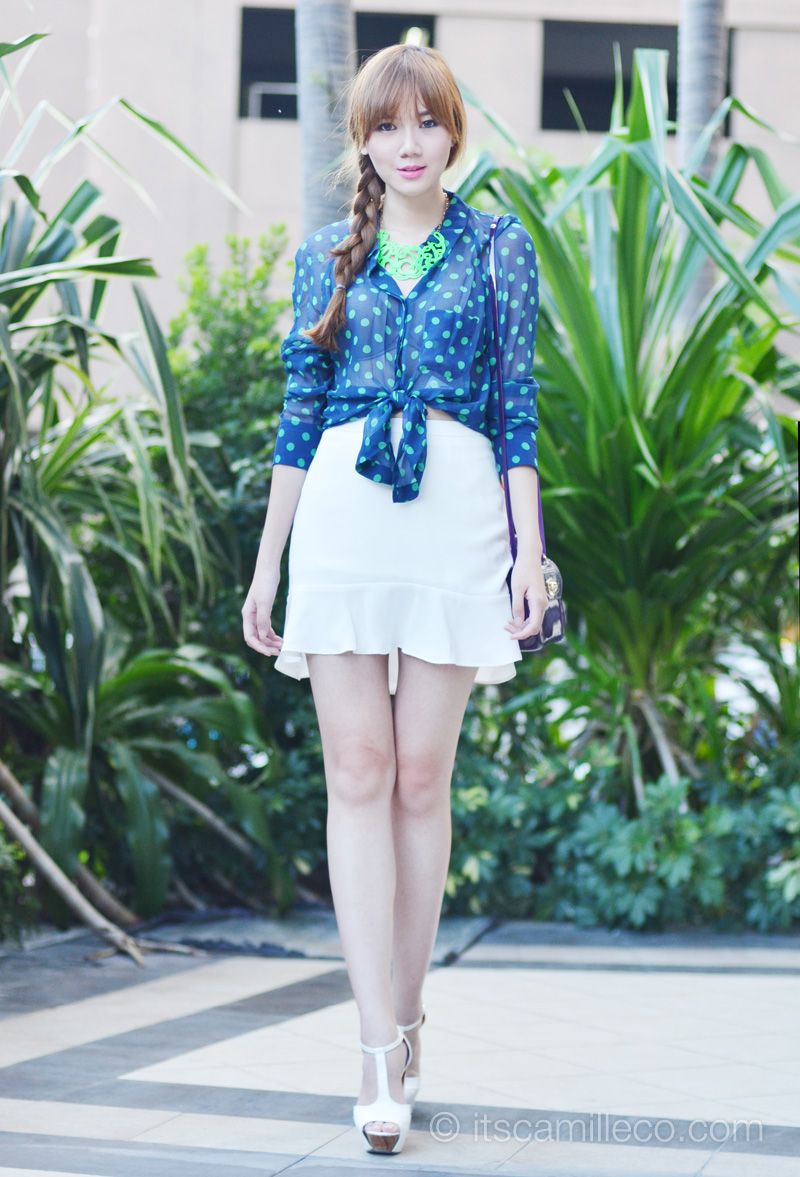 As you can see, on this day, it was an exceptionally quick race out the door. No layering. No fuss. It's just a sheer top paired with a simple ruffled skirt. I took the first neon necklace I spotted, grabbed one gold ring, got the first bag I saw hanging from my cabinet and swoooooosh, out the door! I didn't even have time to comb my hair hence the braid. Now, it looks like my hair style is just part of the styling! Haha!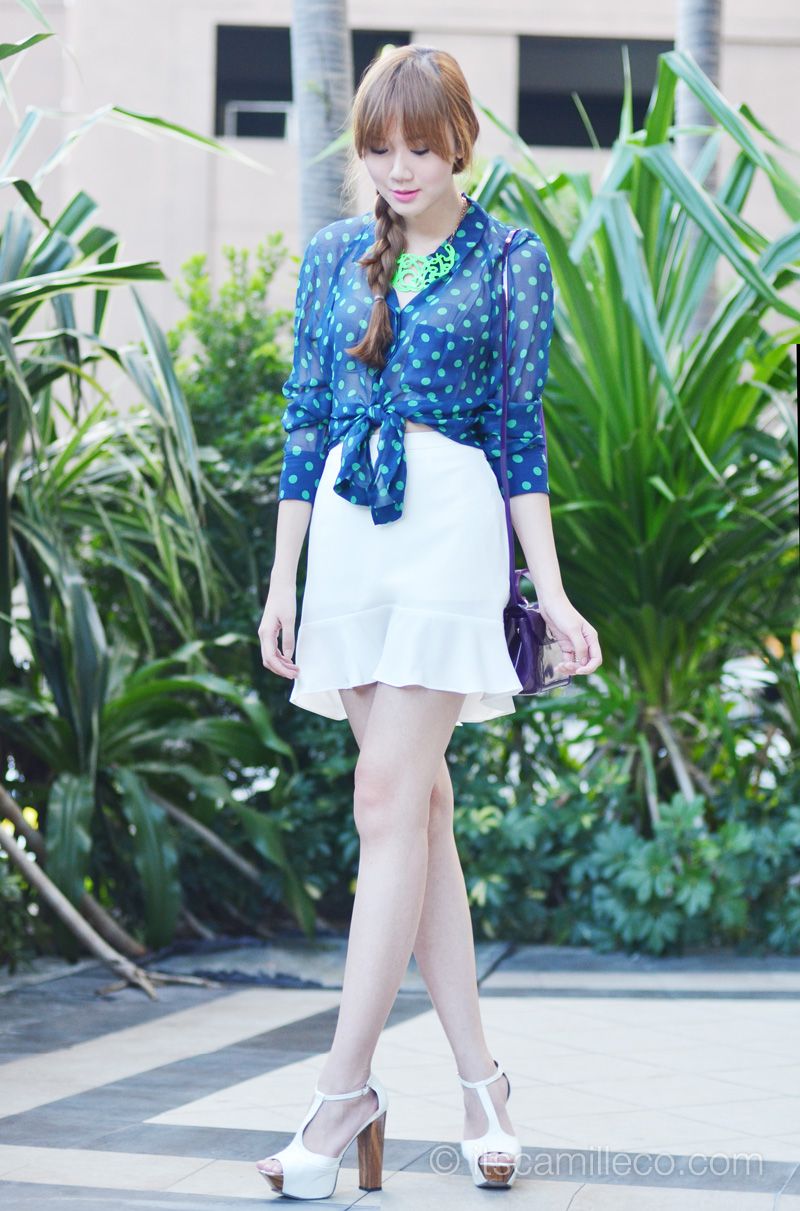 ;
Since my hair was already in a braid, I thought of tying my buttondown in a knot instead of just tucking it inside my skirt. It goes well with the effortlessly sweet and charming hairstyle. It gives off a much more casual and carefree vibe, don't you think?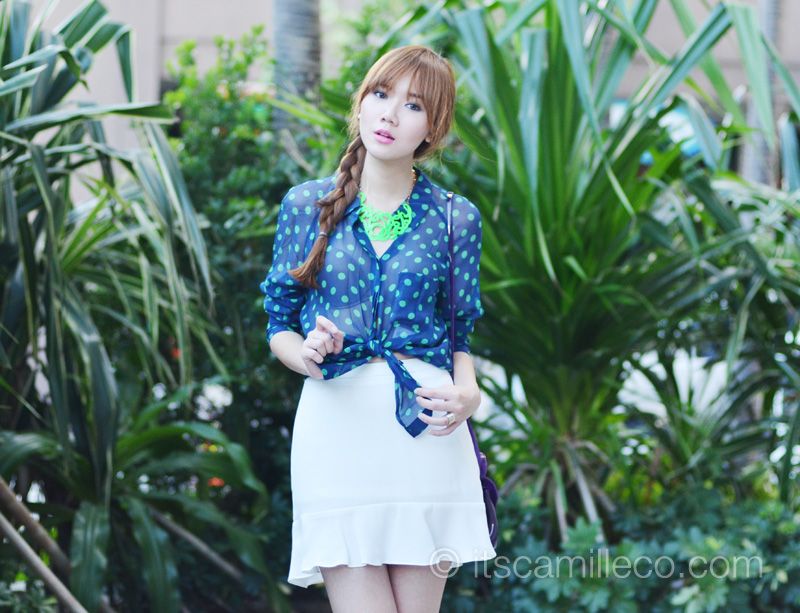 To make up some more for my lack of preparation, I tried to put more effort into my makeup as well. Instead of the usual no makeup look, I went for a bold colored liner and bright lips. Actually, I seldom apply makeup at home. I almost always put makeup on inside my car. That's how much of in a rush I am every single day!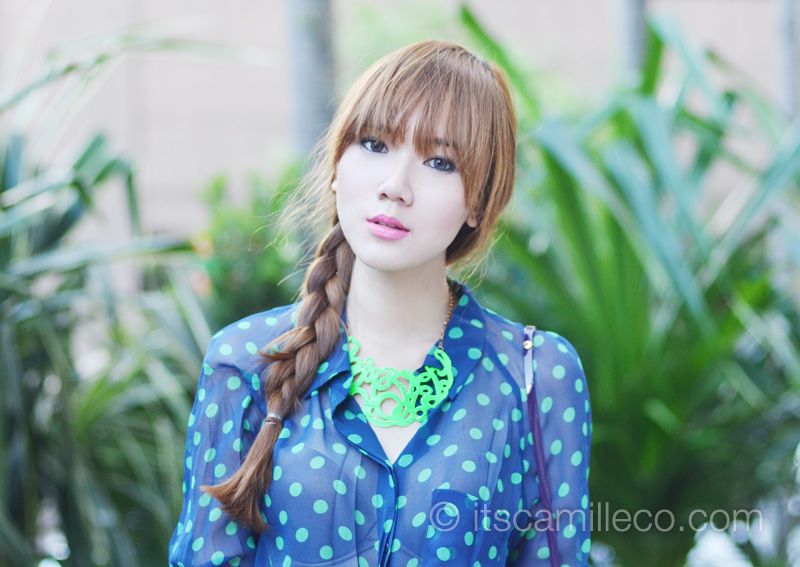 Here's a tip for fashion ninjas like me out there. (I prefer calling ourselves ninjas because we're swift like that. LOL!) Try to visualize what you want to wear the night before, right before you fall asleep. Instead of counting sheeps, think of that one piece in your closet that you want to wear and what you think might work well with it. It'll drastically cut down prep time for the morning after because at least, you already have an idea of what you'll be looking for. Less hassle, more hustle. (Naks, pang quotable quotes yan!)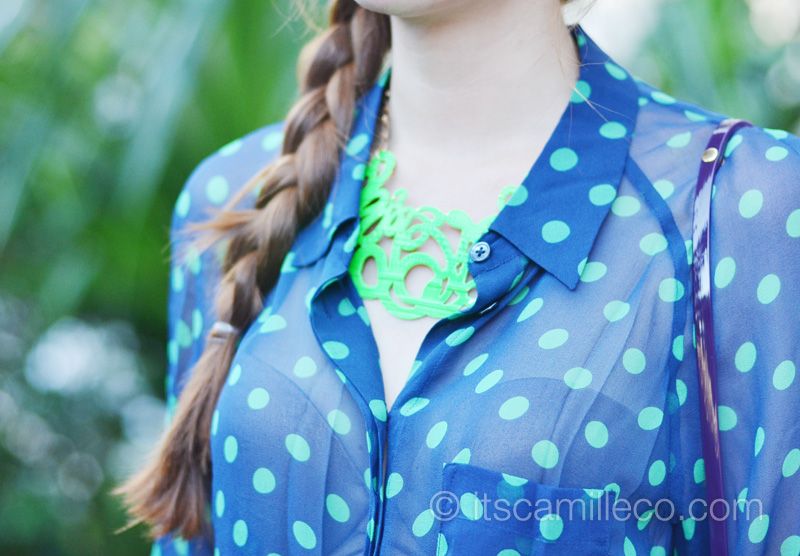 Online neon green necklace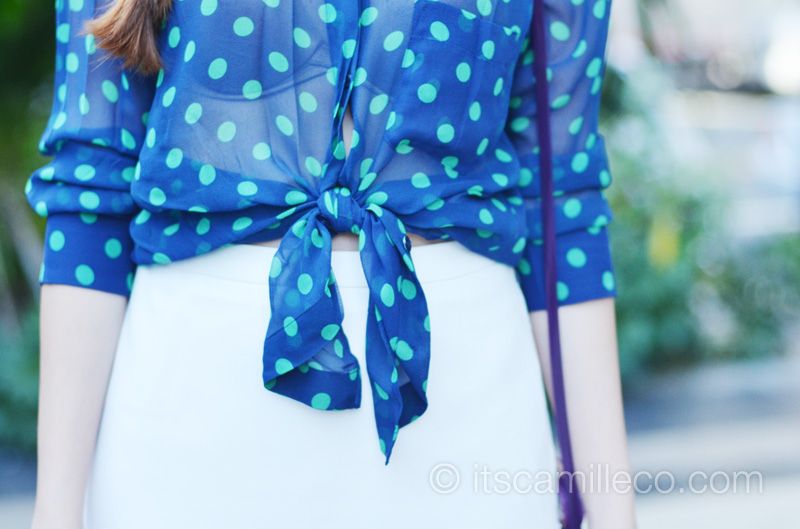 Equipment top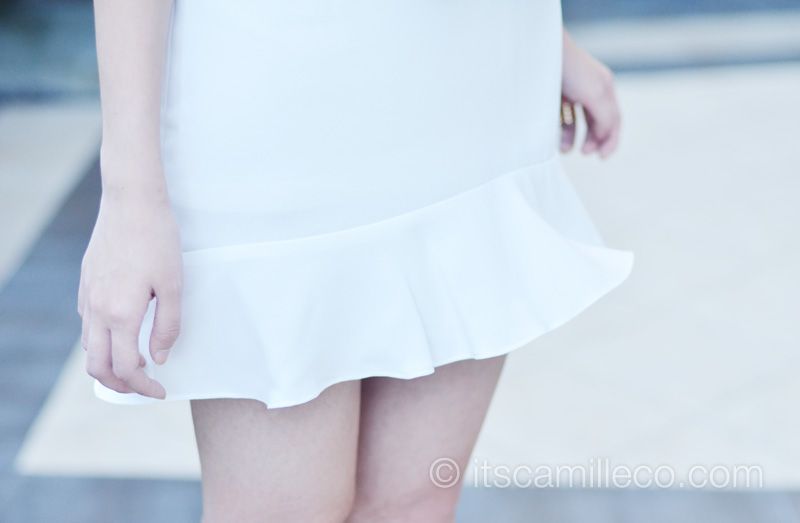 Tattle Tuesdays skirt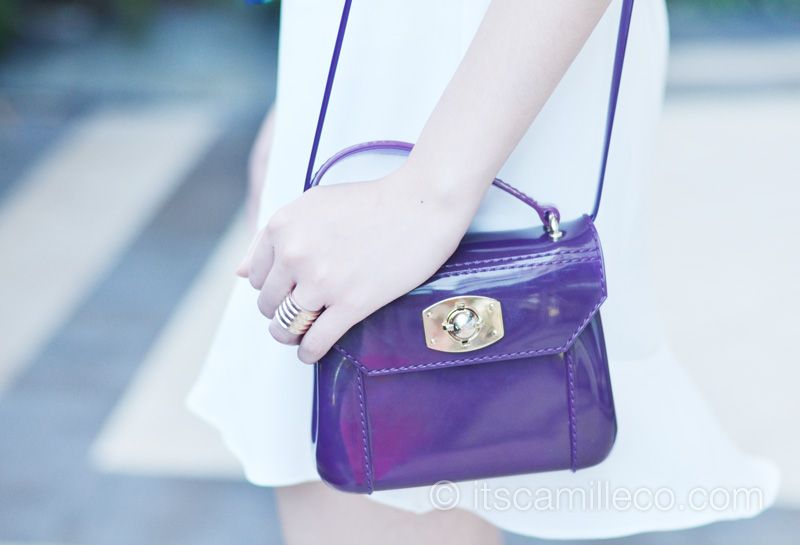 Furla bag | Mango ring
Feet For A Queen shoes
[button link="http://lookbook.nu/look/4204511-Please-Re-hype-Ruffles-and-Dots" size="small" bg_color="#e5b3b9″ window="yes"]Hype this look at Lookbook.nu here[/button]