Hello Phuket! I finally got to see you last week. Look at the view from our plane!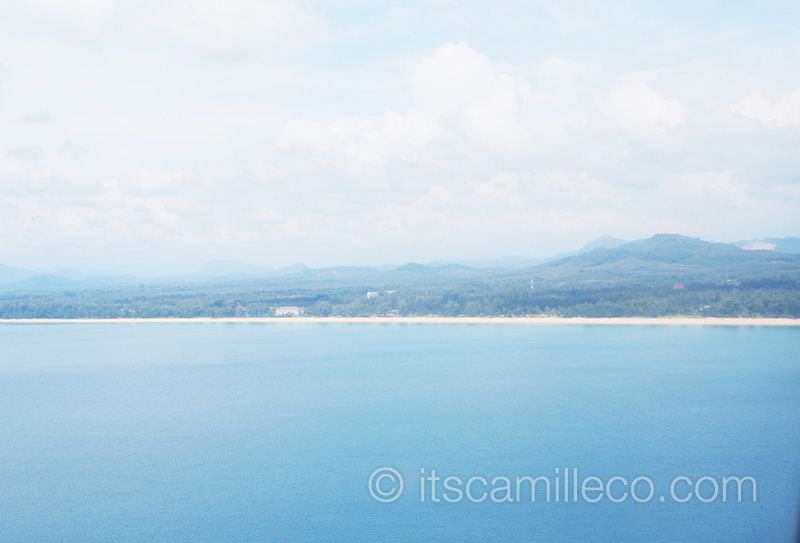 Isn't it a beauty? I've heard so many great things about the wonderful beaches of Phuket. Seeing it in person made me appreciate it even more! I, together with my friends Laureen and Kryz, took a quick vacation to the place. It was our sweet escape from the hustle and bustle of Manila–just the 3 of us, reunited at last!
This is the place we stayed at, the Westin Siray Bay Resort & Spa. It was on a private beach in Phuket. It's a really nice resort to spend some quality "eat, pray, love" moments. Needless to say, we LOVED the place! We bonded like there's no tomorrow!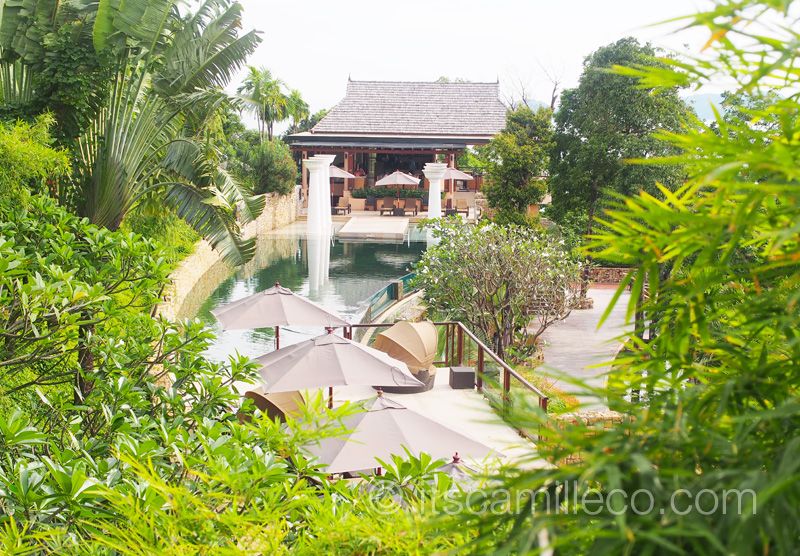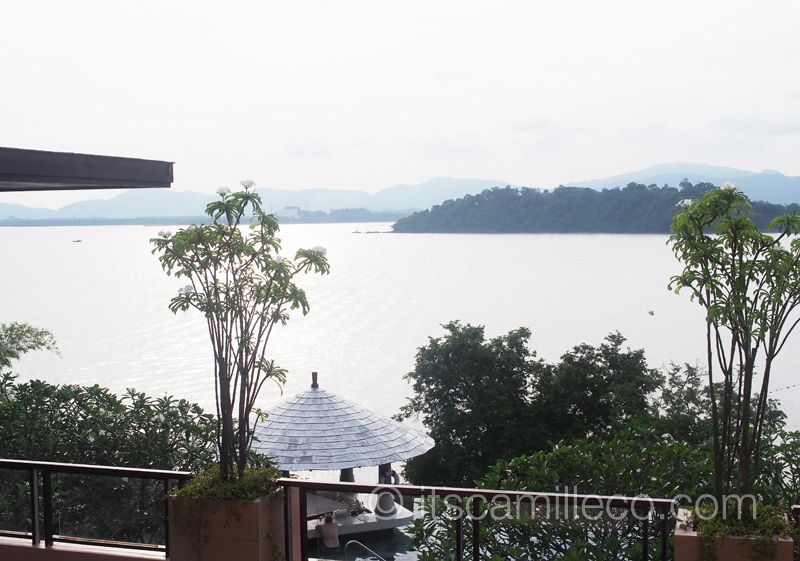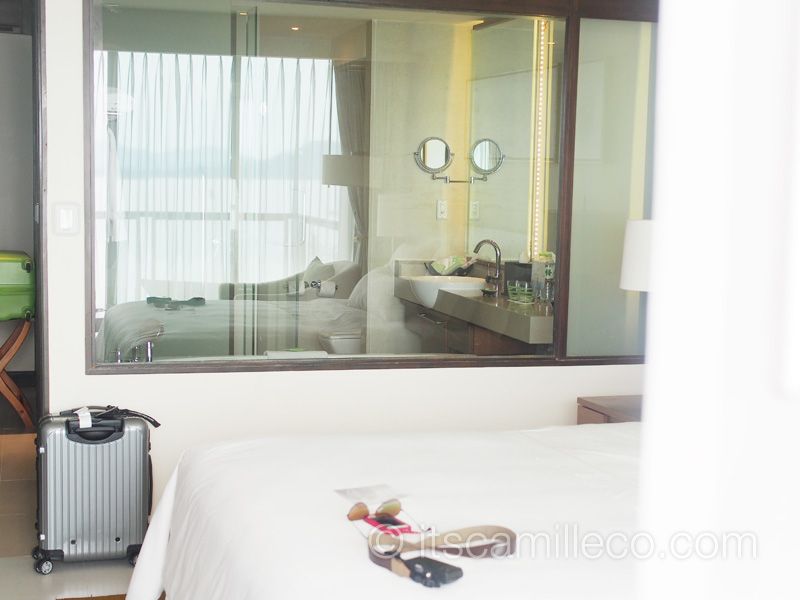 Our room was HUGE!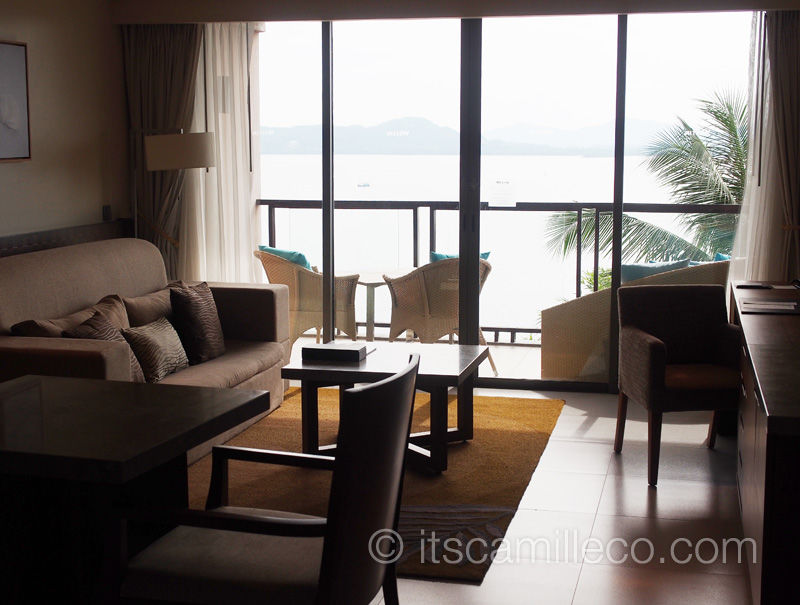 We had the most beautiful view of the beach as well.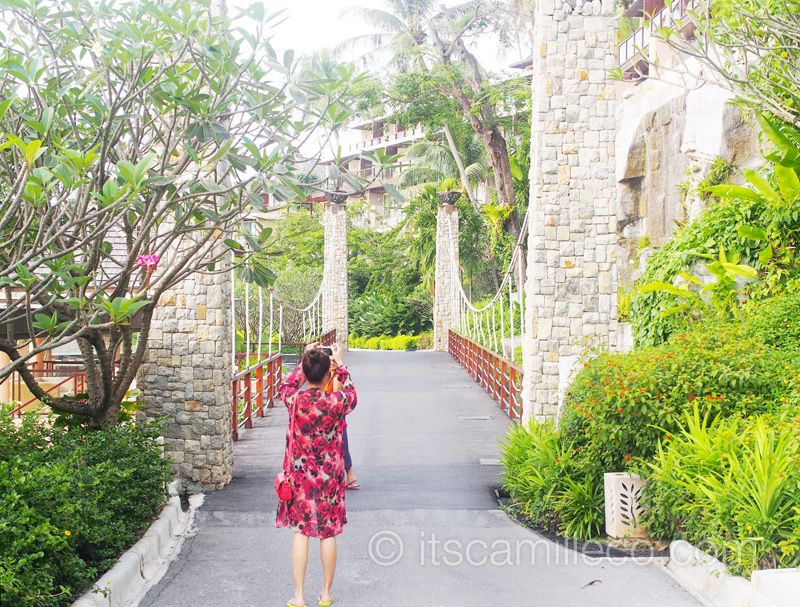 Of course, as usual, we camwhored like crazy. That's Kryz taking a photo of Laureen on the way to Westin Bay's private beach.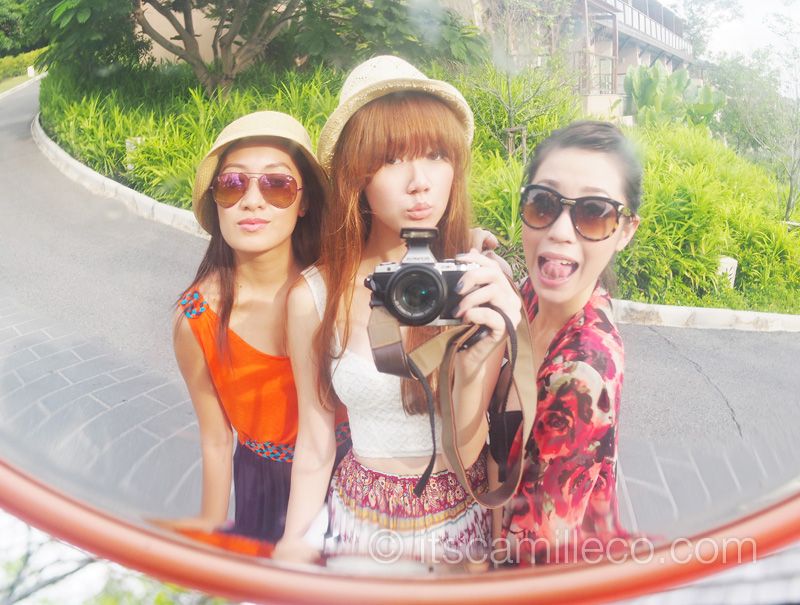 We saw a mirror on the way. Cameras out!  Wacky faces, on!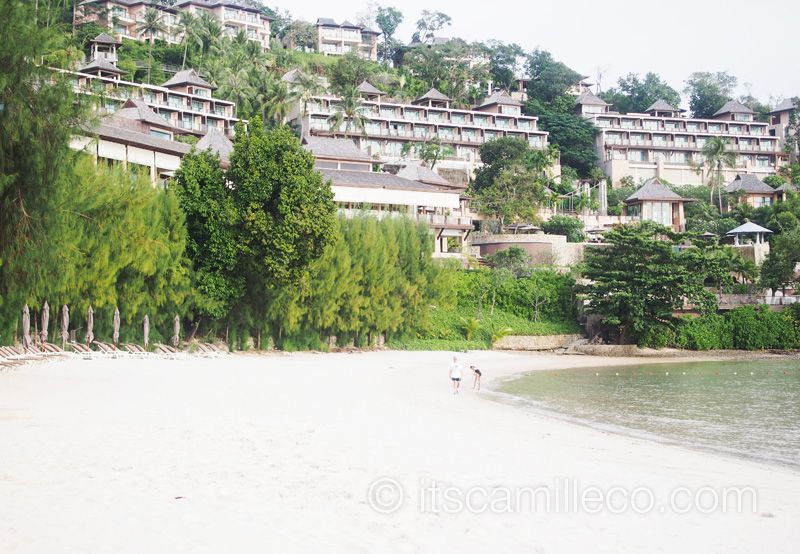 The beach was a pleasant change of scenery. Since it's private, we got to do whatever we wanted without people staring at us all weird like we're a bunch of crazy giggly girls.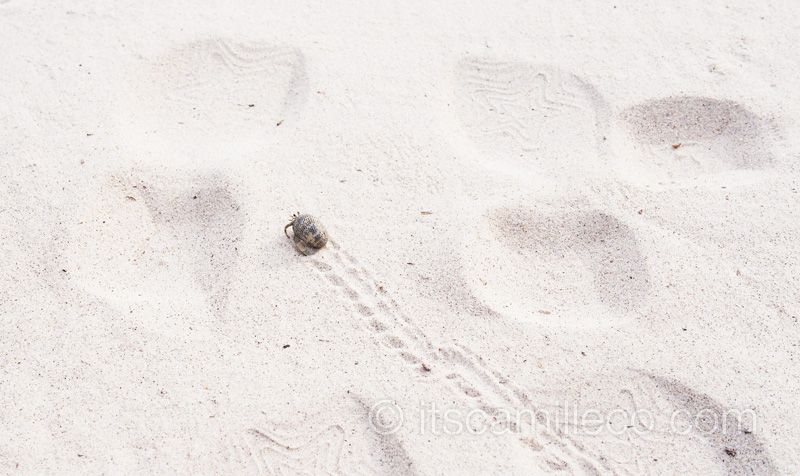 This little creature was going about his own way too! So cute!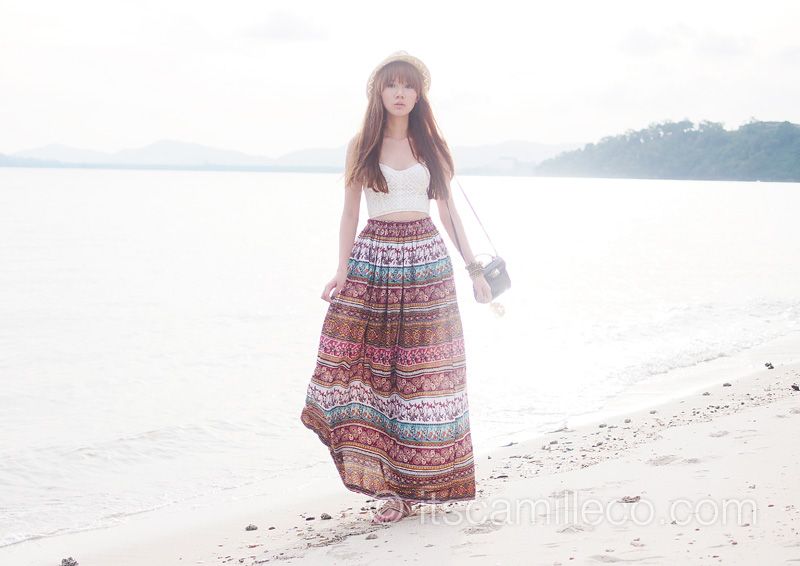 Before changing into my bikini, I couldn't resist not taking outfit shots by the beach. Before you judge me for wearing this straight from the airport and all throughout our flight, I actually had a blazer on to hide my midriff-bearing corset while at the airport to avoid judging eyes. LOL! I had to think strategically you know. How do I wear a beach ready outfit that is also suitable for the cold air conditioning at the airport and inside the plane? #bloggerproblems Whip out my maxi skirt of course! It's an instant blanket! #bloggerproblemsolutions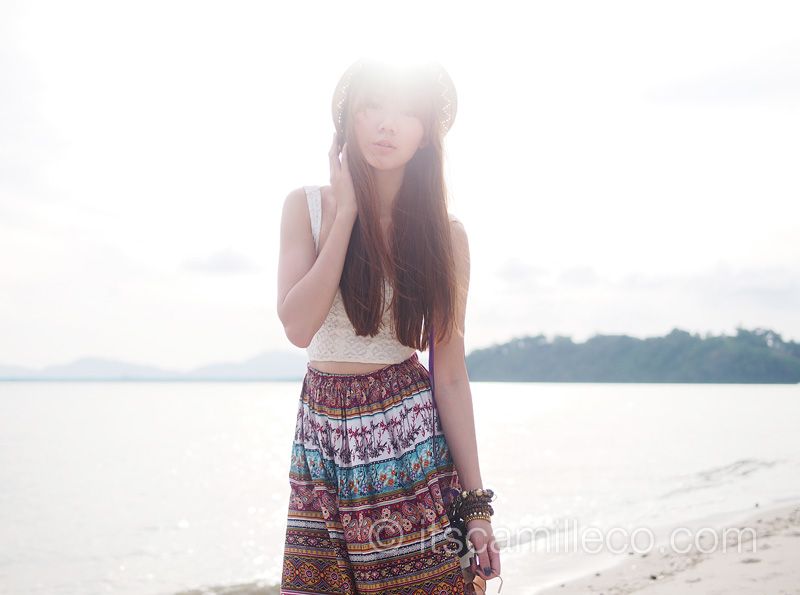 Once I got to Phuket, good riddance to my blazer and hello midriff! I'm sure you've seen this fedora a thousand times already. It's my go-to hat whenever I'm at the beach. It makes my wavy hair look beach-ready!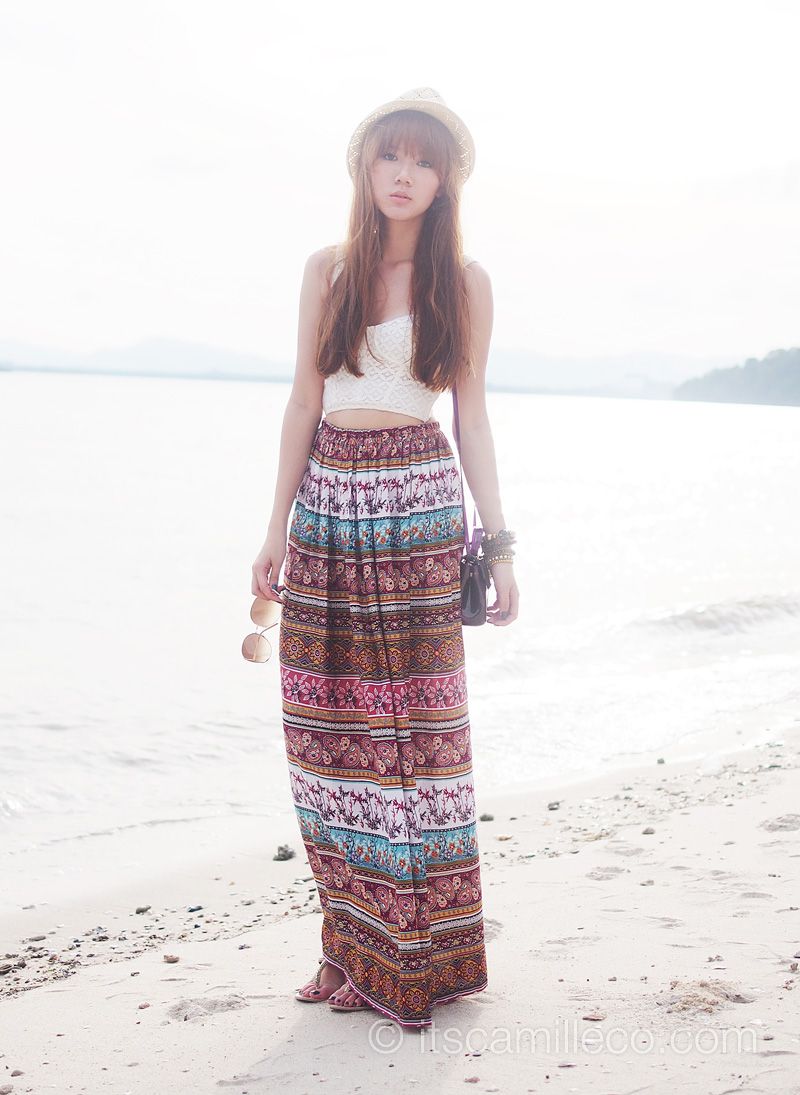 [button link="http://lookbook.nu/look/4207623-Touchdown-Phuket" size="small" bg_color="#e5b3b9″ window="yes"]Hype this look at Lookbook.nu here[/button]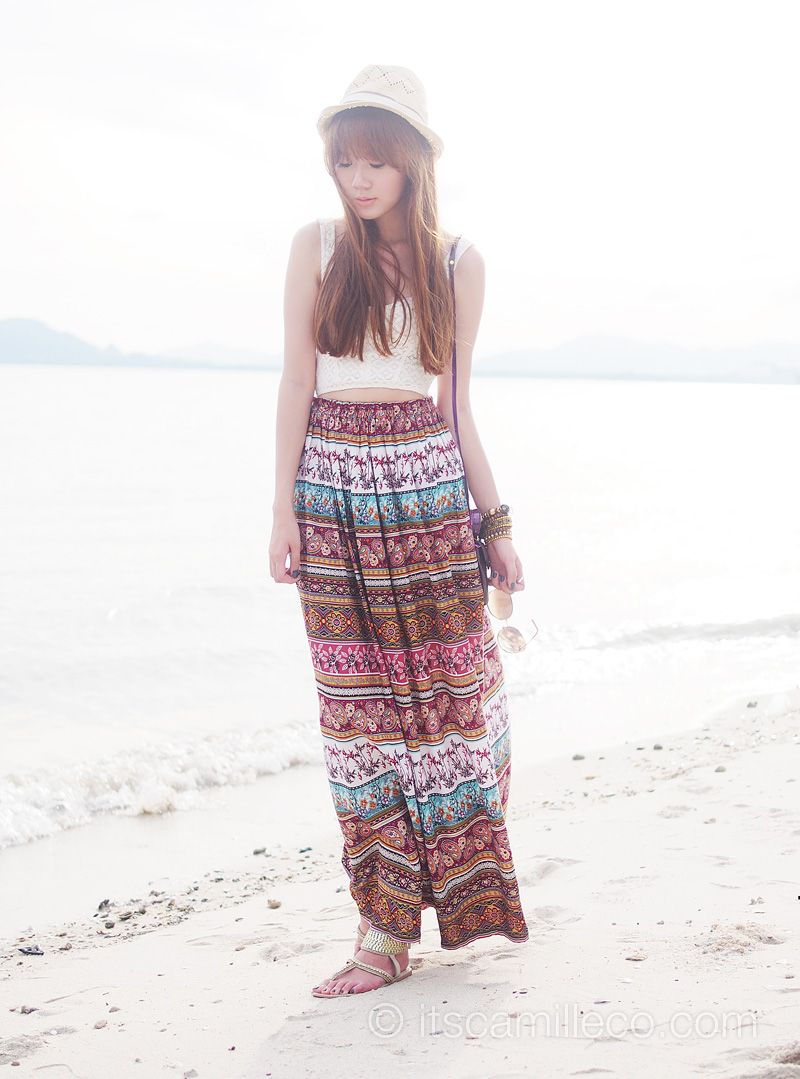 Online maxi skirt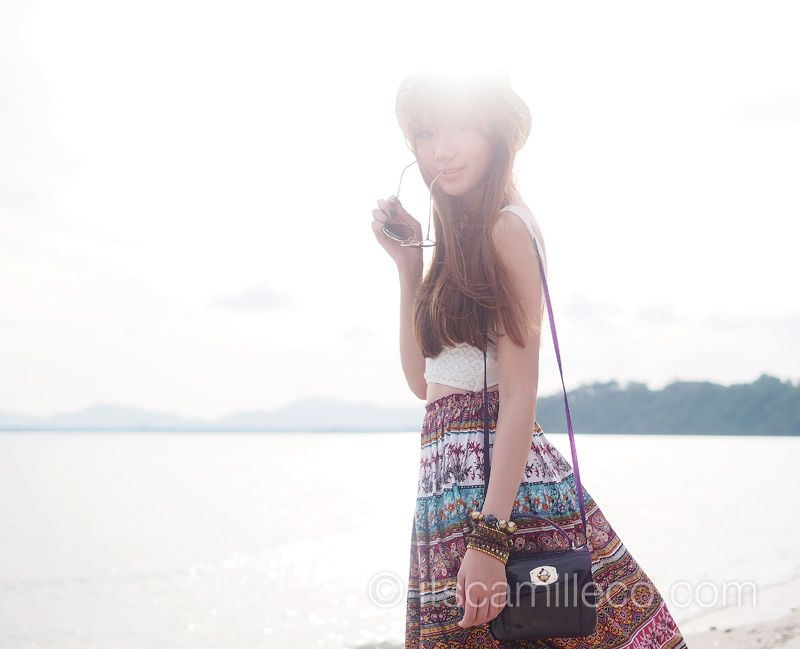 Topshop eyelet corset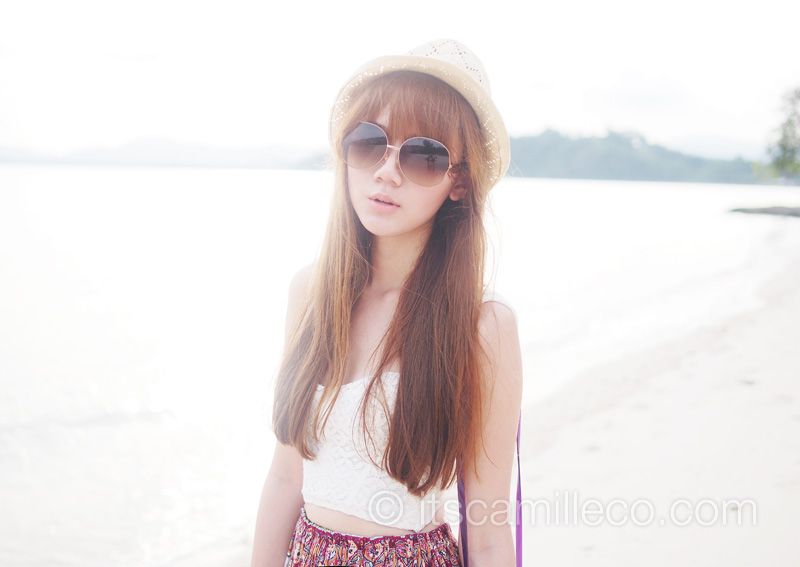 Gucci sunnies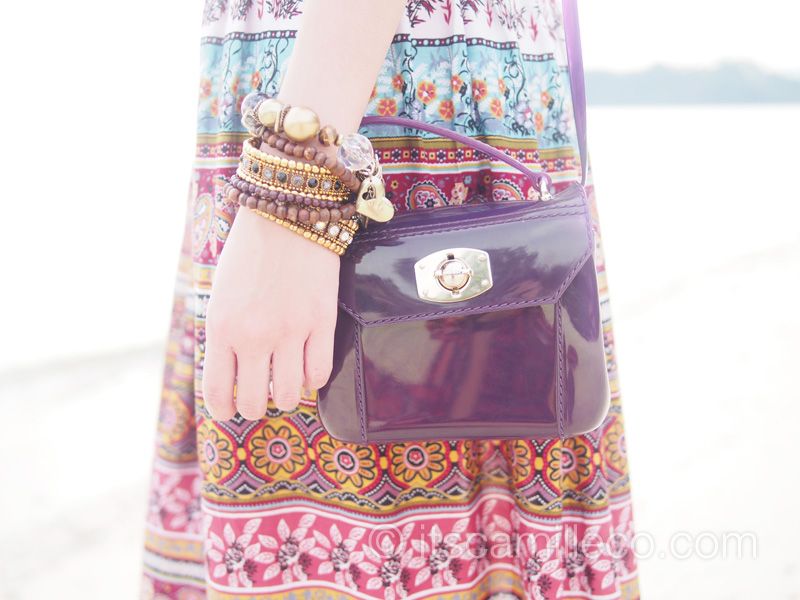 Furla bag | Mia Casa gold bracelets | H&M bead bracelets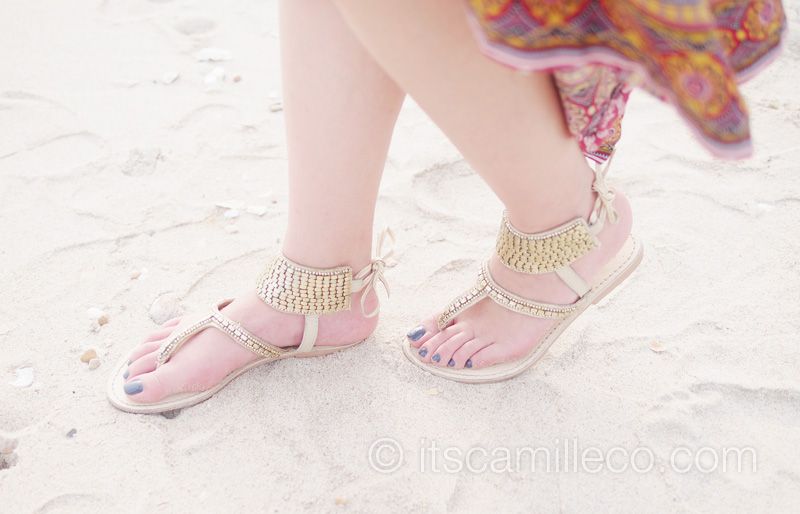 Topshop sandals | Nails by Nail Spa Lounge By Ellabell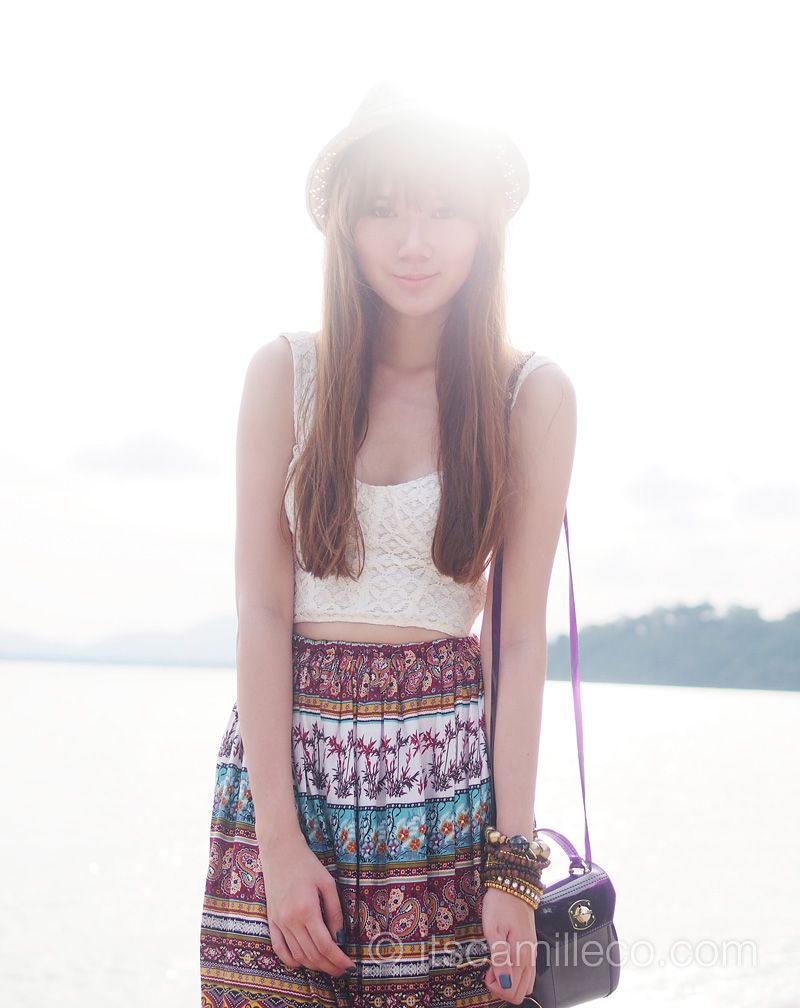 Topman fedora
That's it for now! I'm actually blogging from Boracay as we speak. From one beach to another! I promise to blog more photos of our trip to Phuket and Bangkok next. Have a great Sunday everyone!
P.S. I've already announced the winners for my United Colors of Benetton giveaway and Nikon giveaway. To know who the winners are, please visit the comments section of the said posts :)