Back to blogging about my short vacation at Phuket! Now, where were we? I mentioned in my previous post that my friends and I went to Kata beach for a day. We actually met a few locals the day before and they recommended we check this beach out. Unlike Phuket's famous Patong beach, Kata beach is far more relaxed. It's well-developed but not so much so that it's too commercialized.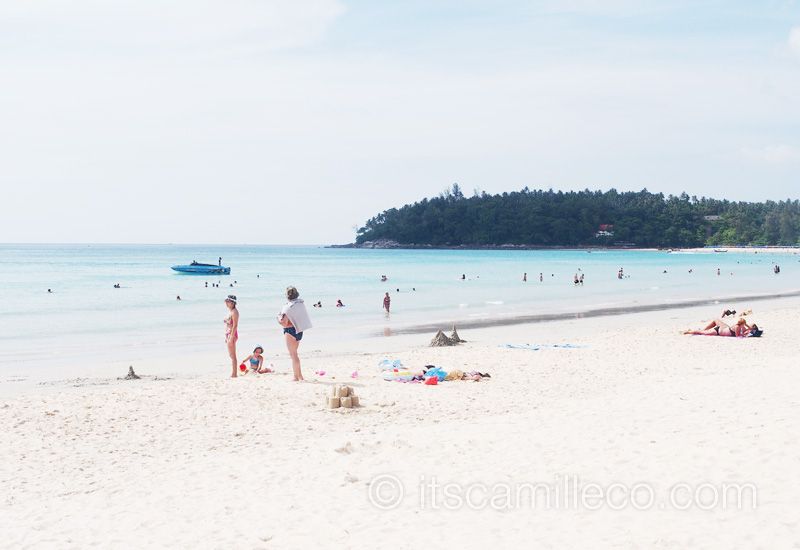 Isn't it perfect? The view here is just divine! Much like our very own Boracay, the sand is fine and the water is clear.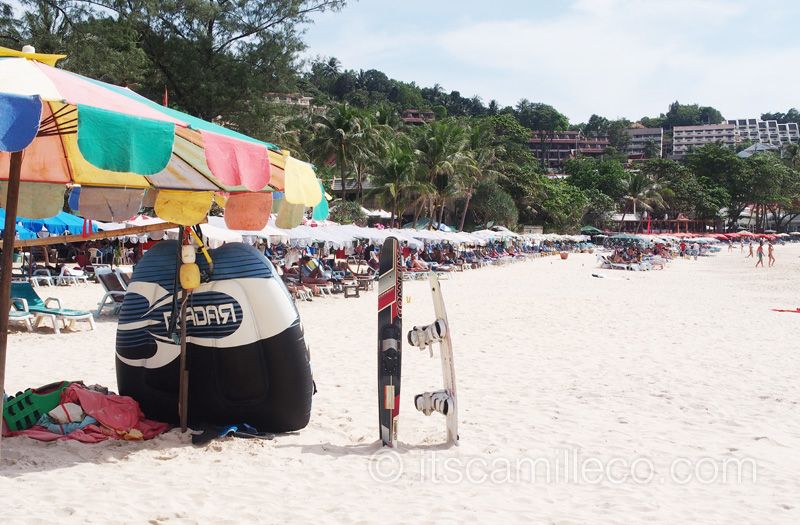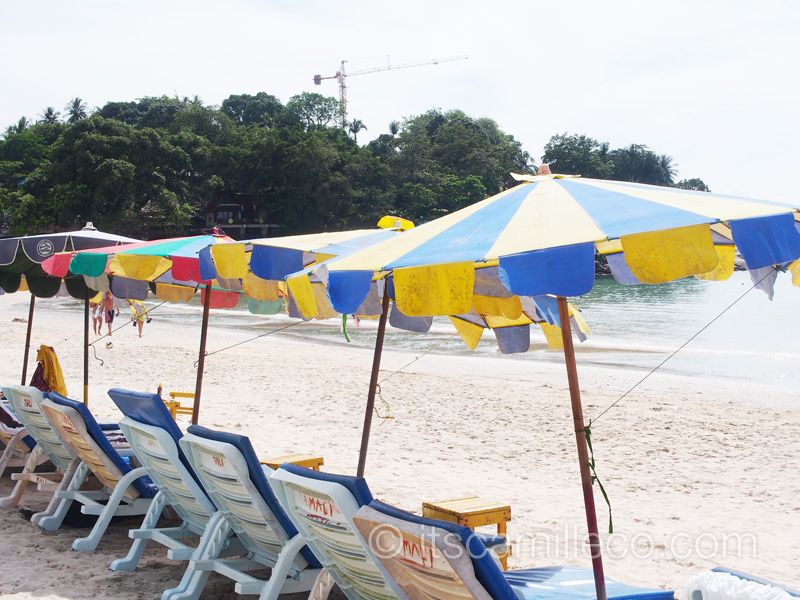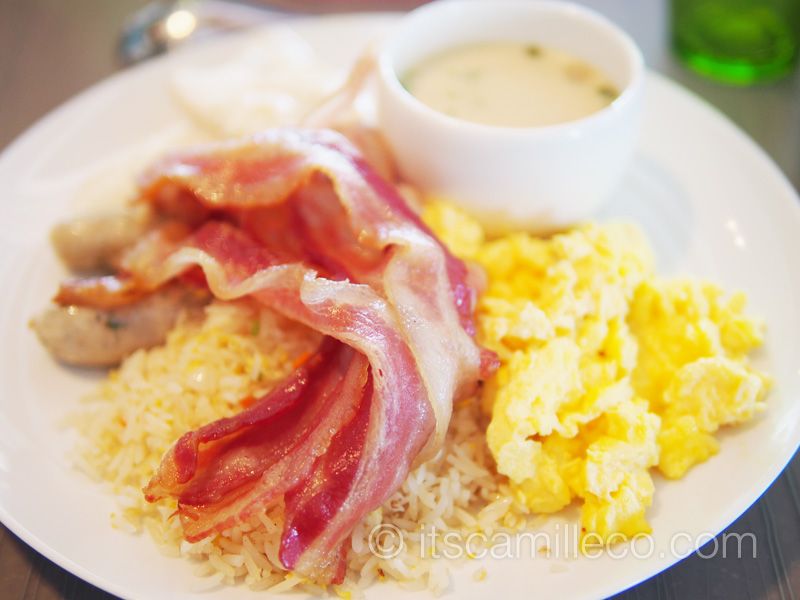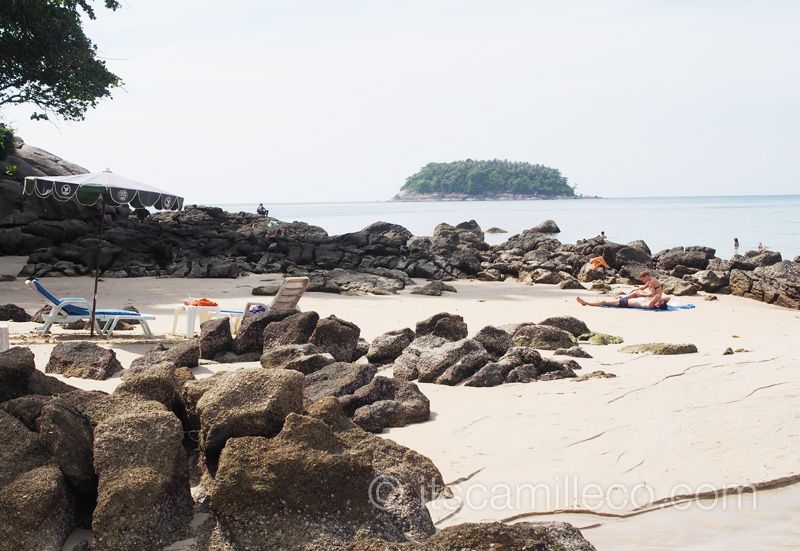 I love that this beach isn't crowded at all. There are tourists and locals around but everyone can still find his/her own space.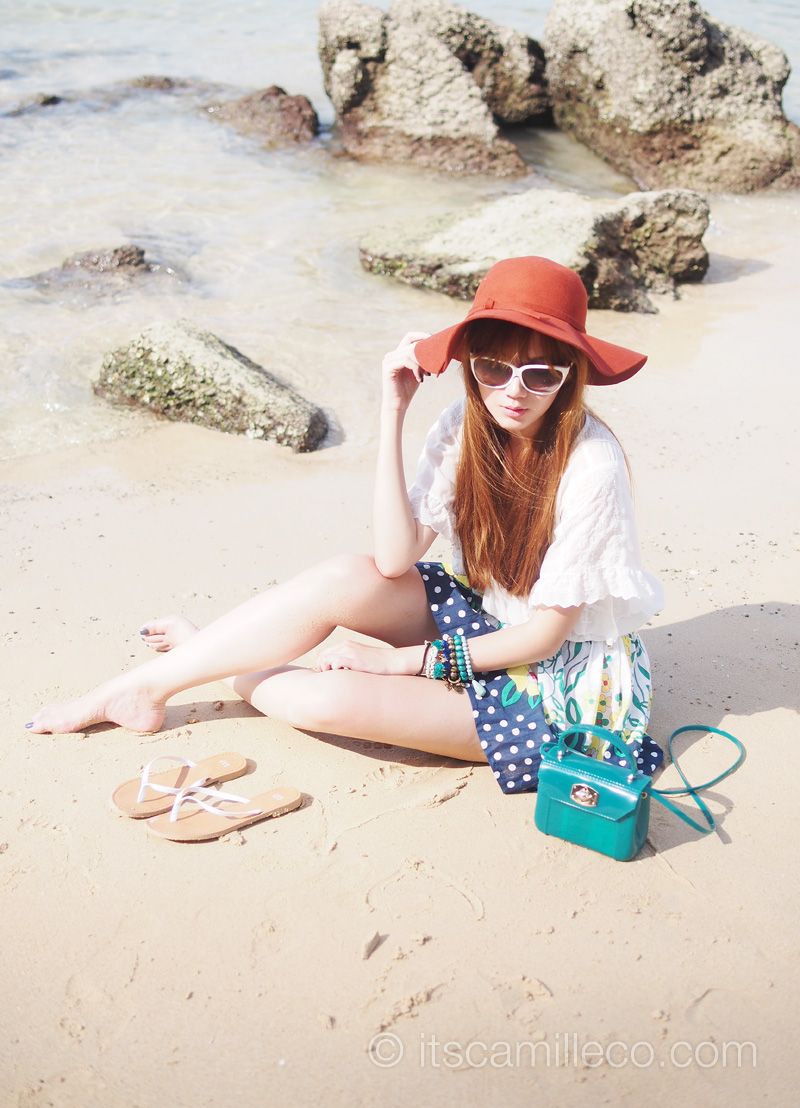 And I found mine too! Time to emote!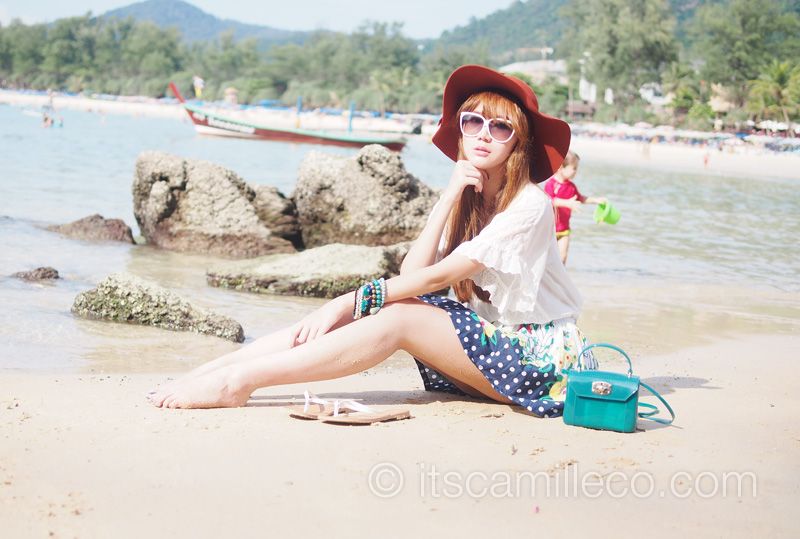 While I emoted to death for my blog shots, little did I know that there was a cutie behind me! Hello there, cutie!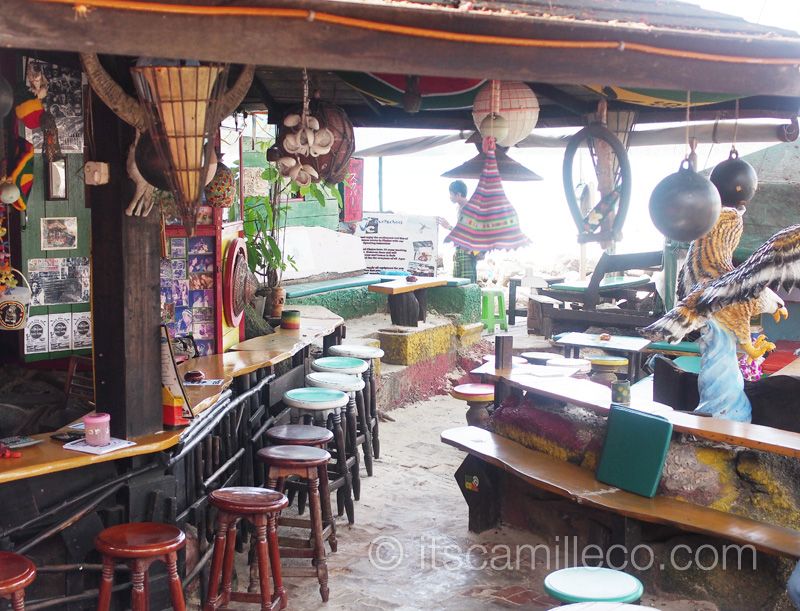 Kata beach has a lot of nice restaurants too. This is Ska bar. We had lunch at the restaurant beside it where they served fresh seafood.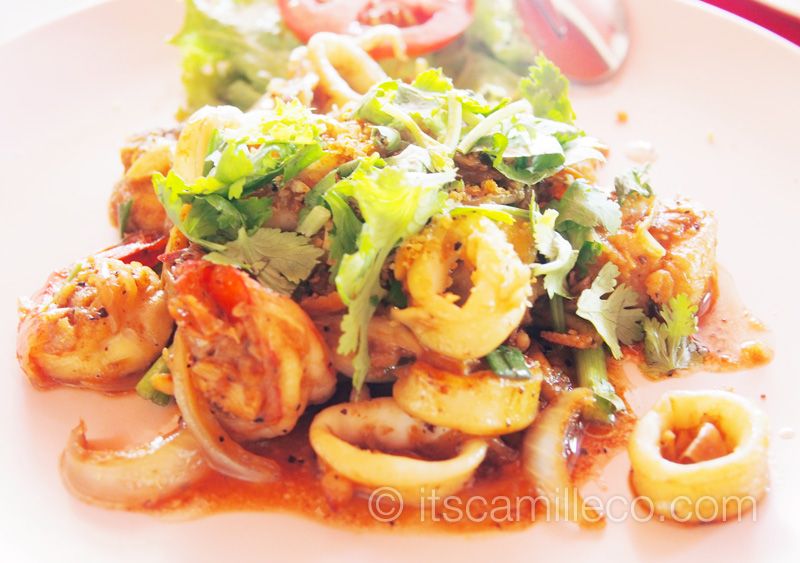 YUM!
Beach and drinks! One of the best combinations in the world!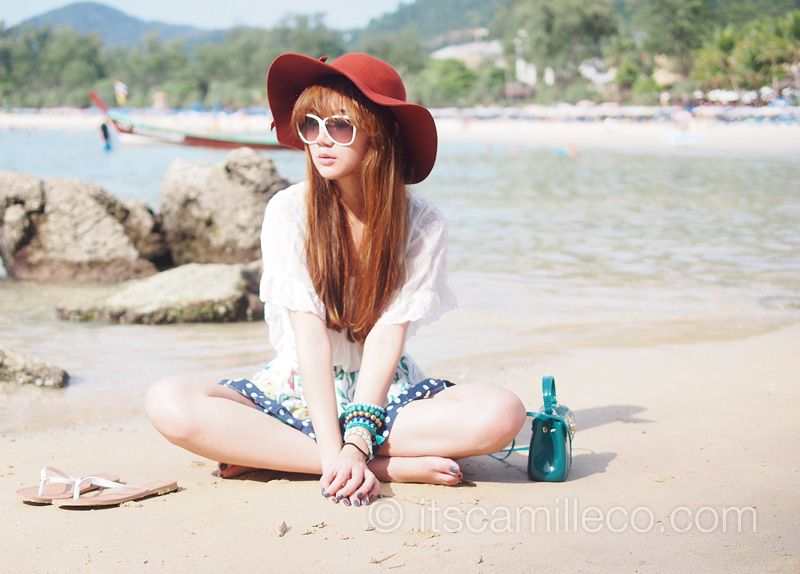 But before starting the fun and frolicking and swimming under the sun, back to my outfit shots first! I didn't want to put this beautiful backdrop to waste!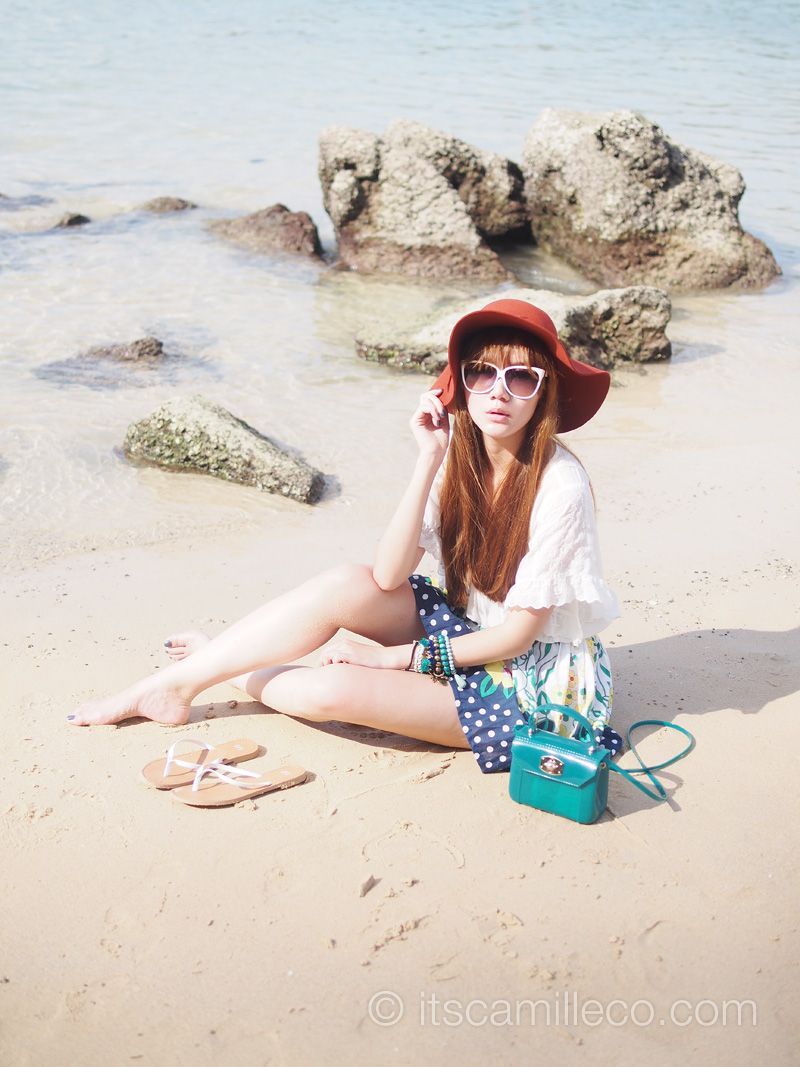 You've seen my sexy and sophisticated beach party outfit, now for something cutesy: polka dots, floral, eyelet and let's not forget, my dearest floppy hat!
[button link="http://lookbook.nu/look/4219881-Kata-Beach" size="small" bg_color="#e5b3b9″ window="yes"]Hype this look at Lookbook.nu here[/button]
Can you see what I'm drawing on the sand?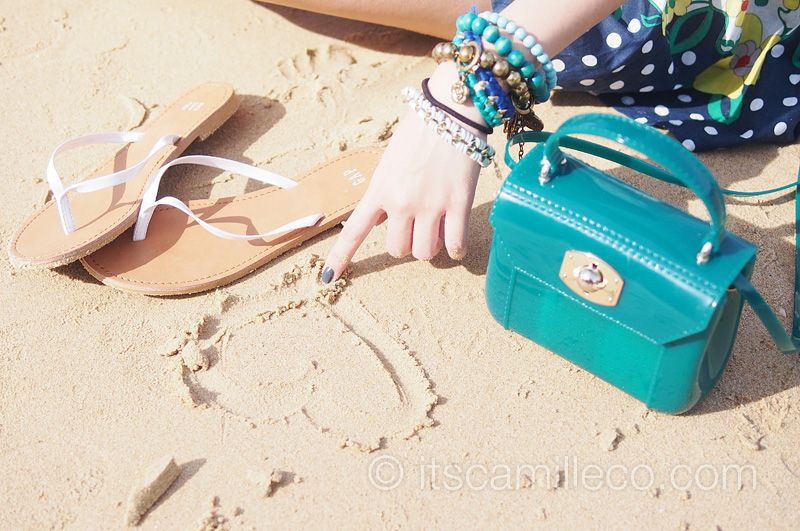 Nail Spa Lounge By Ellabell gel nails
AYYYYYYY! In loveyyyyy! Haha I kid, I kid! That heart is for my blogger besties!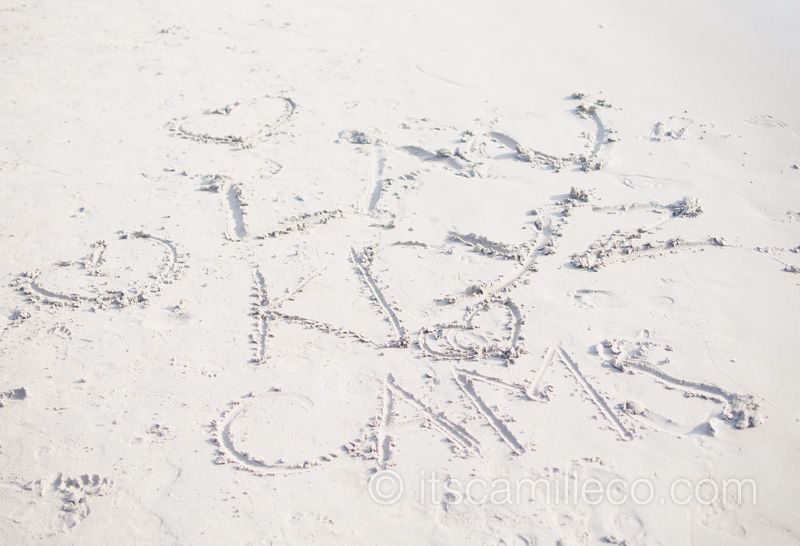 Awww, can you feel the love?
SM Accessories floppy hats | H&M top | Online skirt | Gucci sunnies | Furla bag | Holic light blue braided bracelet | Online blue & green friendship bracelet | New Look beaded bracelet | The Gap flipflops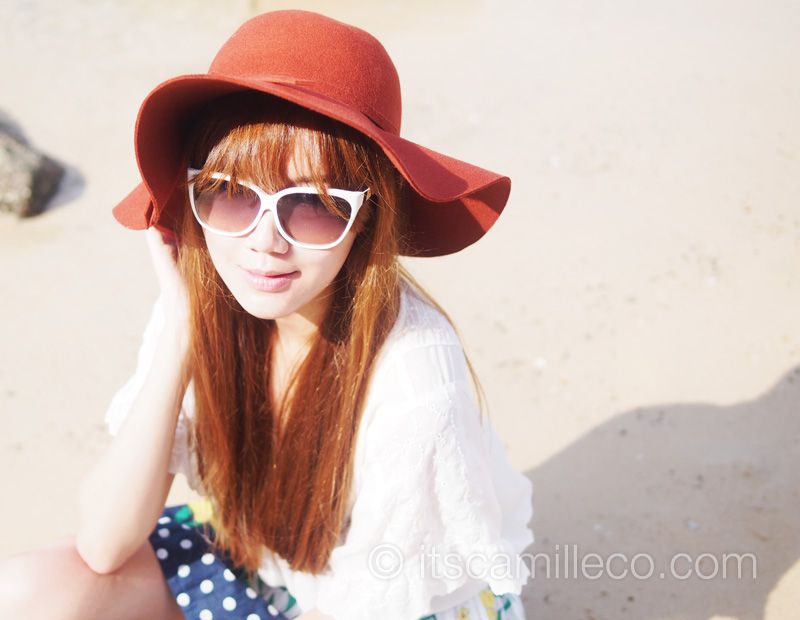 To my dear Gucci sunnies, parting is such sweet sorrow. This is probably our last photo together. I'm sorry I had too much fun at Kata beach and forgot all about you. :'( You are missed!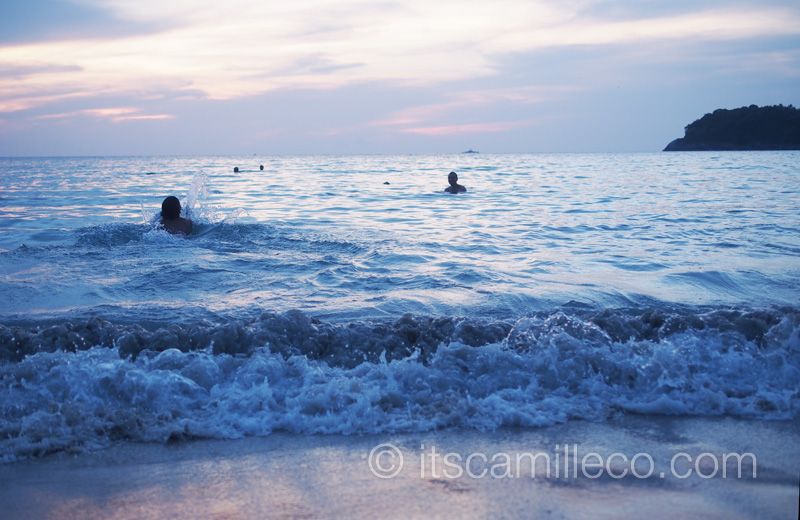 Kate beach, I miss you as well! My friends and I had the most fun here during our stay at Phuket. Until next time! :) We're definitely staying longer next time!