It's inevitable for us bloggers to choose the same designs from brands and shops. It happens quite a lot actually. Since I'm probably one of the last to reply to emails and such (forgive me dear dear senders, I'm trying my best to catch up!), I'm also one of the last to get these designs and feature them here on my blog. The challenge? To try to come up with a look that's different from what my blogger friends have already worn. And since I'm no Carine Roitfeld or Anna Dello Russo or any other fashion genius out there and I don't have an endless source of fashion ideas, it's not easy!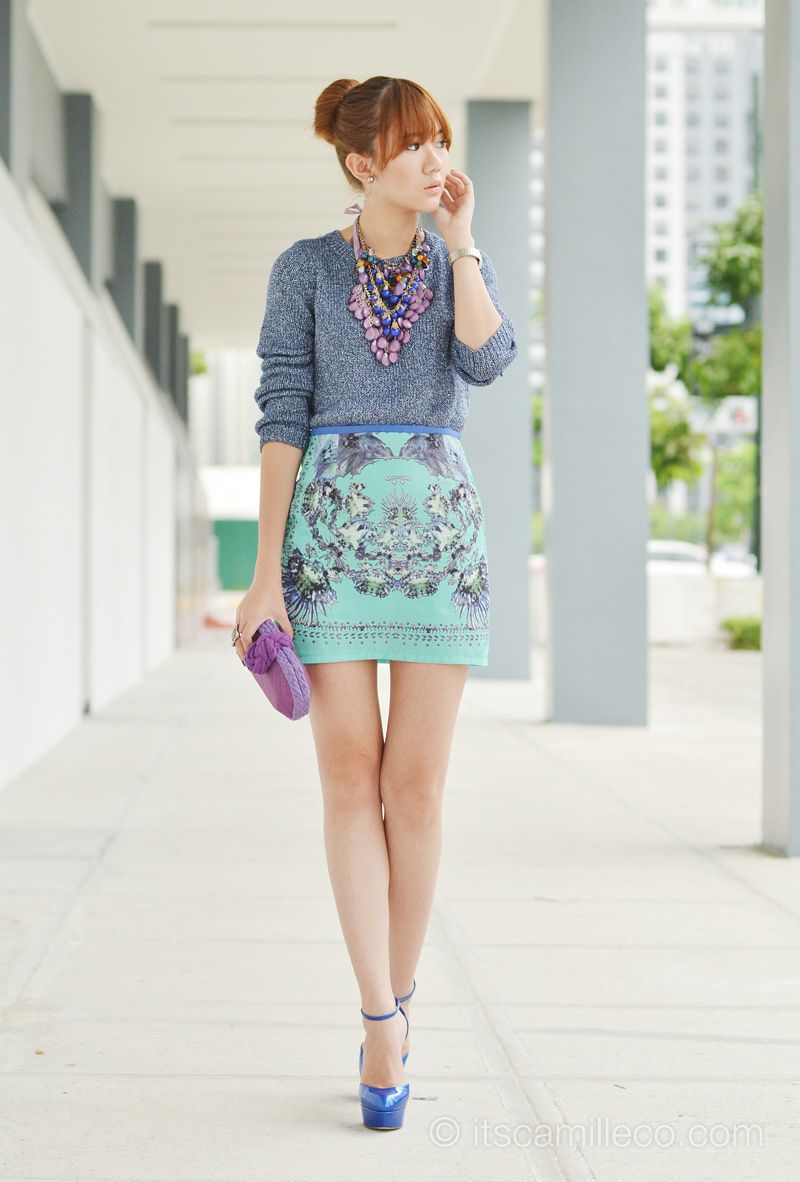 The first thing that came to my mind when I saw this skirt was to pair it with a printed top–my usual print on print formula. Scarf prints tend to do that. It's as if they're calling out to me, "pair me with another scarf print. PAIR ME WITH ANOTHER SCARF PRINT, WOMAN!!!" But after careful thought (not really), I decided to go against my first instinct and just play with color instead.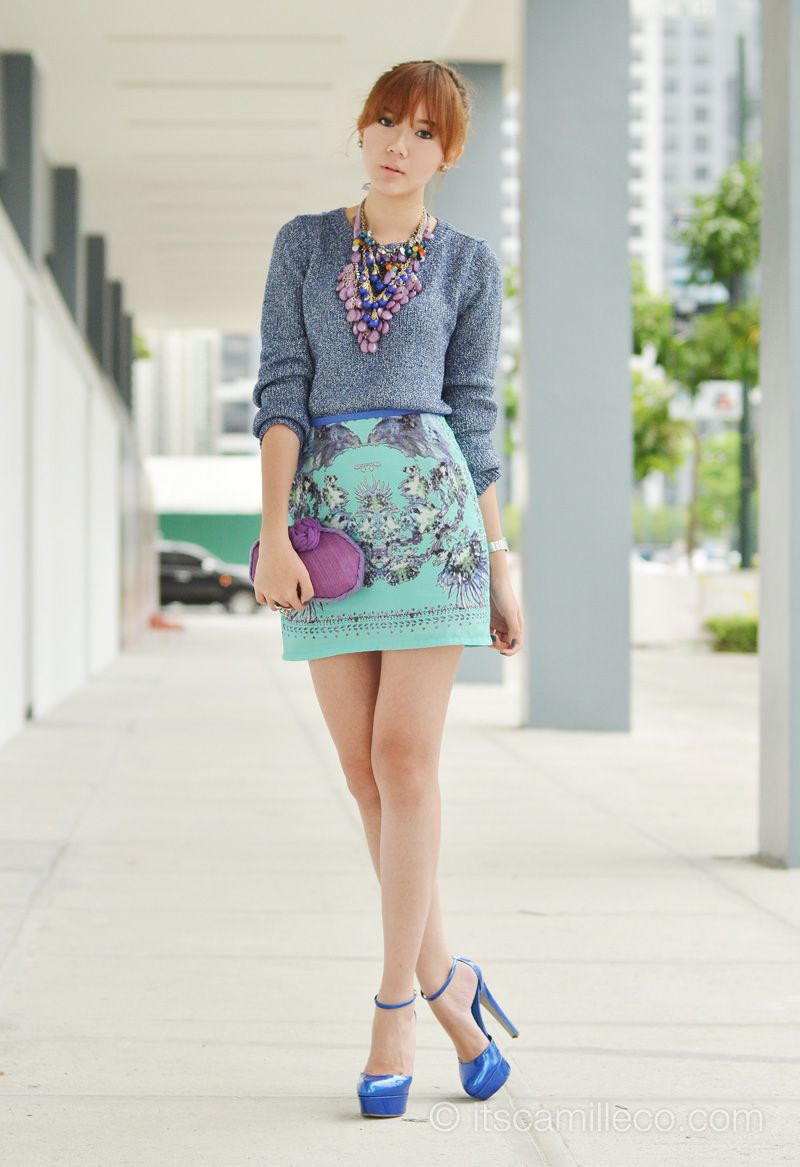 I got my sparkly sweater on (o diba, pati sweater, hindi ko tinantanan ng sparkle) and piled on accessories that probably weighed a ton. LOL! If you observe my ensemble, it's actually just so simple–a sweater paired with a skirt. Nothing special really. But because of the mix of colors, accessories and sparkle, it became interesting and far less casual. Add to that my sky high Sergio Rossi heels, I'm definitely ready! These heels can do wonders on anyone's legs!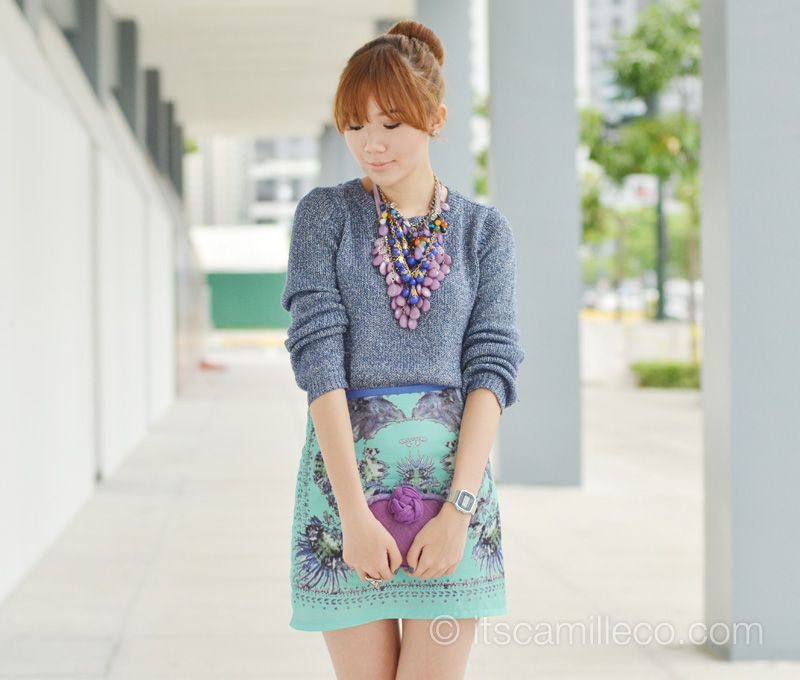 [button link="http://lookbook.nu/look/4216189-Oh-Sergio" size="small" bg_color="#e5b3b9″ window="yes"]Hype this look at Lookbook.nu here[/button]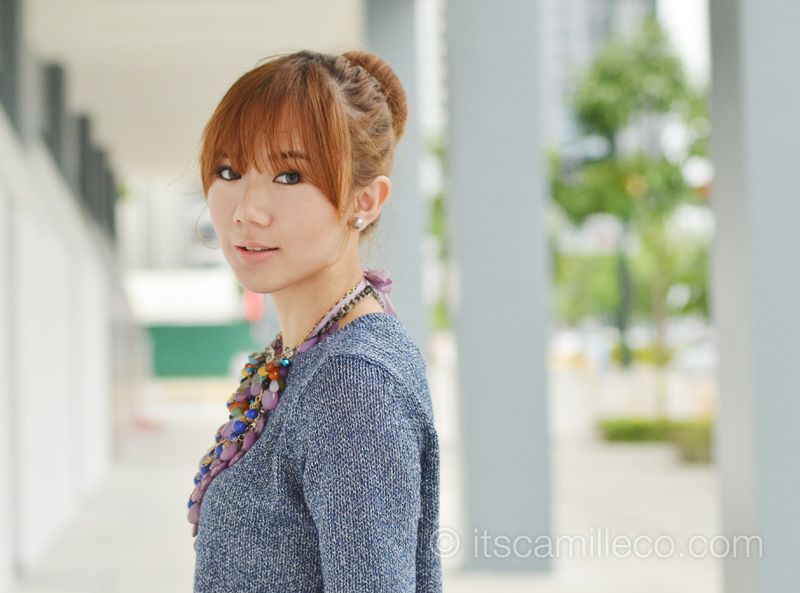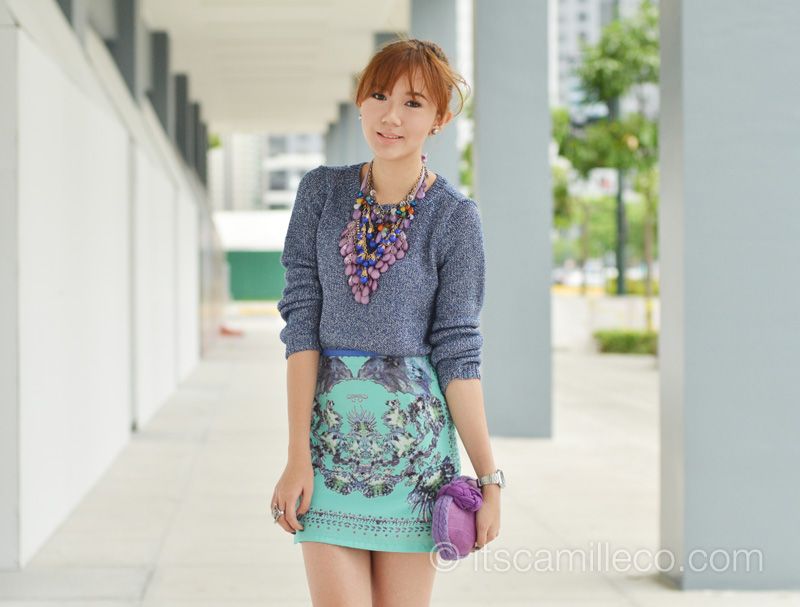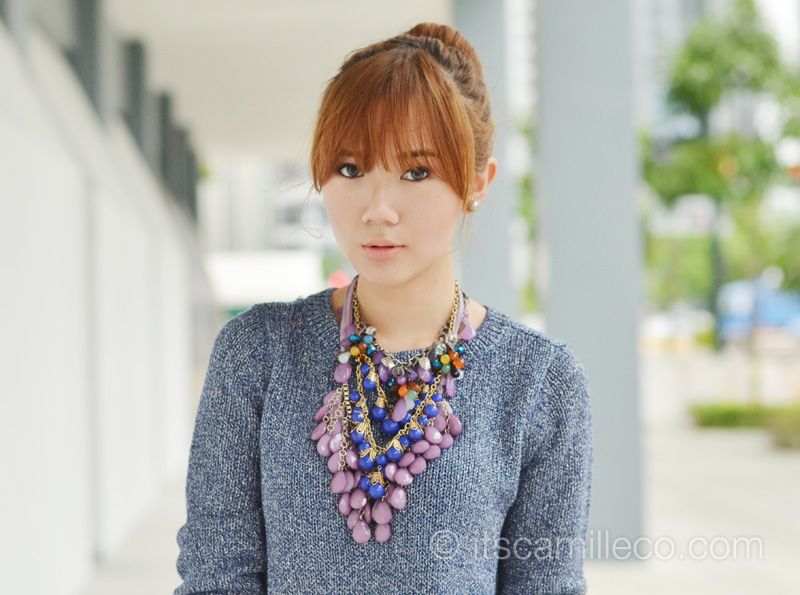 H&M sweater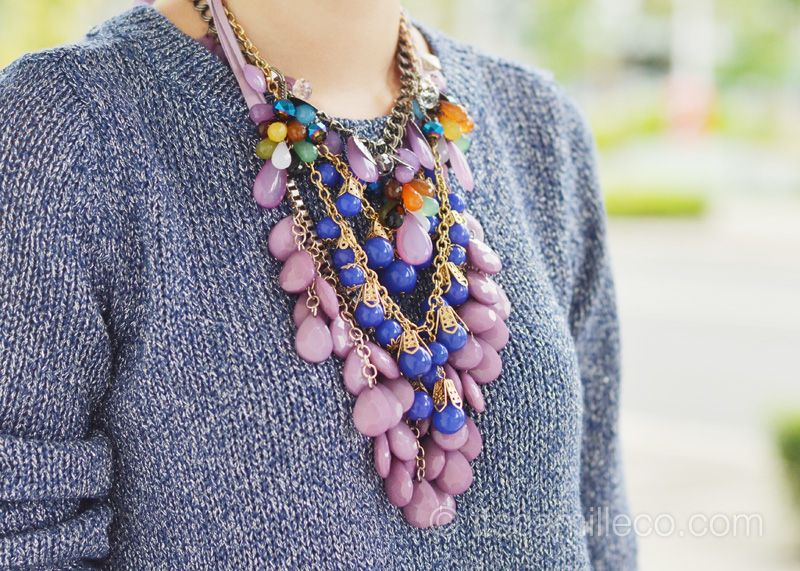 SM Accessories purple necklace (bottom) | Aldo blue necklace | Girls Are Weird multicolor necklace (top)
Frou Frou skirt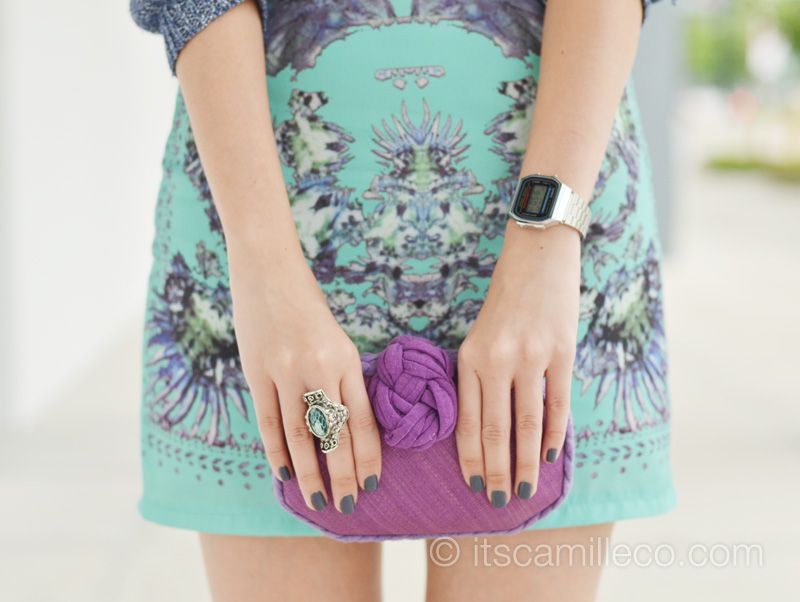 Watch Factory Casio watch | Butingtings ring | Aranaz for Rags2Riches bag | Nail Spa Lounge By Ellabell gel nails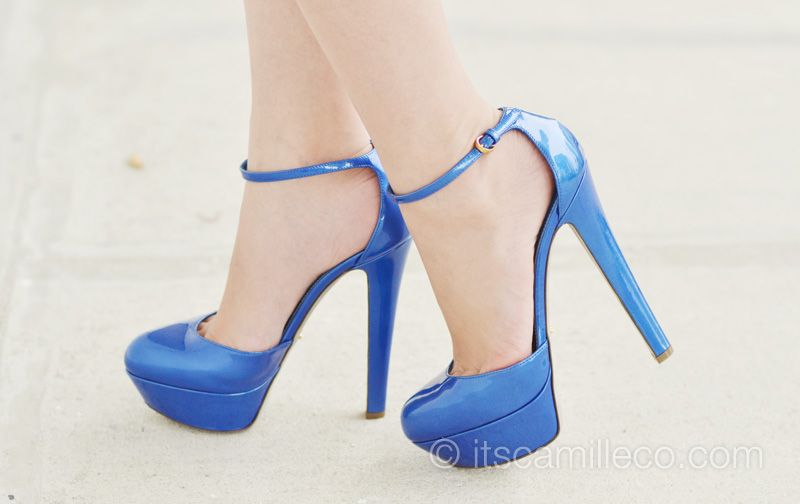 Sergio Rossi heels