Let's take a break from the Thailand/beach posts for a while, shall we? Here's a little something that I wore months ago. One of the perks of living in a tropical country like ours? We get to wear bright summery dresses without freezing our asses off!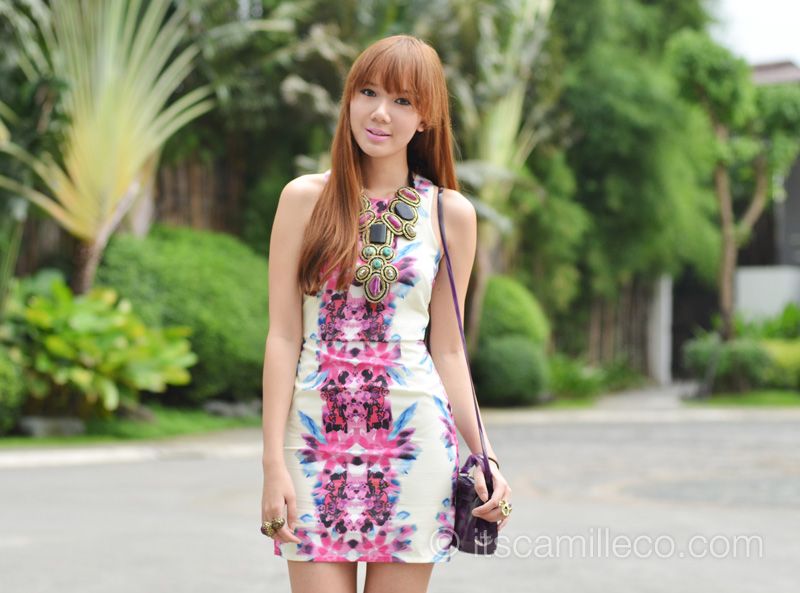 If you look at my outfit here, having not seen the shoes I'm wearing with it, I seem all girly and pacute don't I? But since this dress isn't exactly your ordinary floral print and it has a more modern and digital look to it, I decided to edge it up a bit.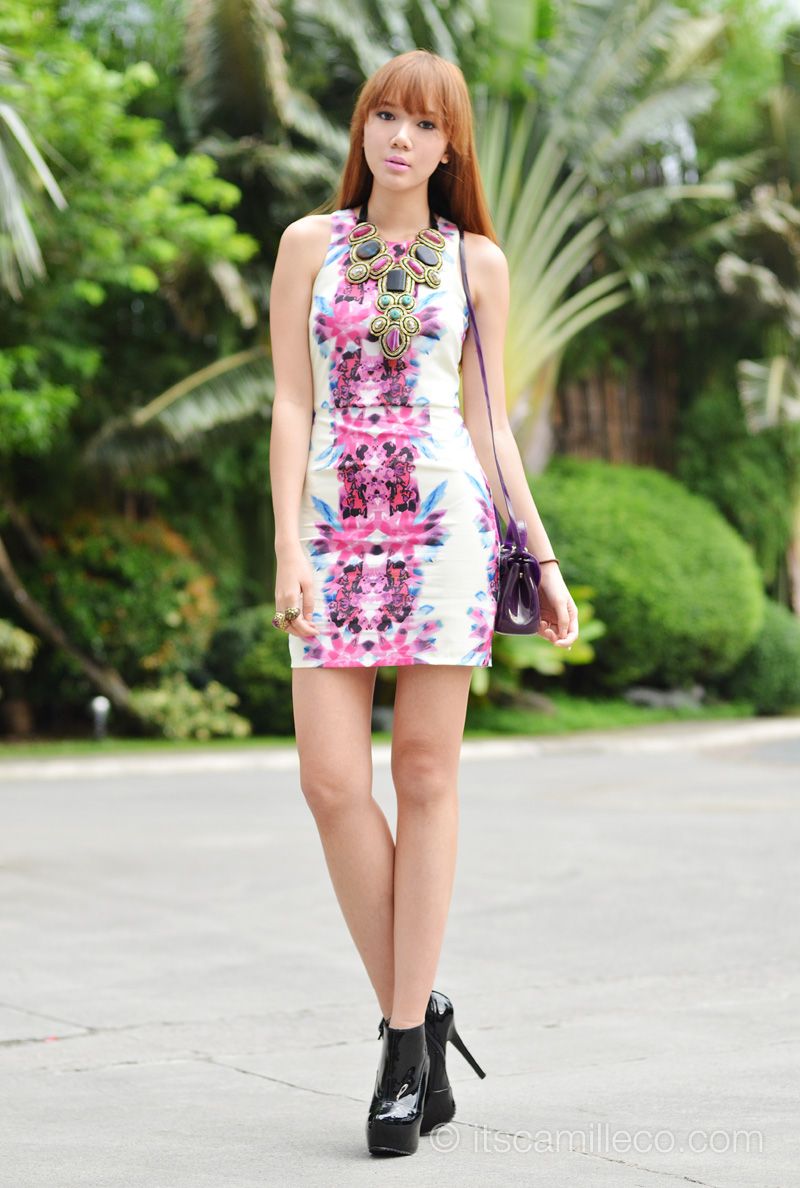 Surprise! Instead of my usual pumps or sexy heels, I opted for my favorite patent boots (the same pair I wore when I was channeling "Biker girl Camille").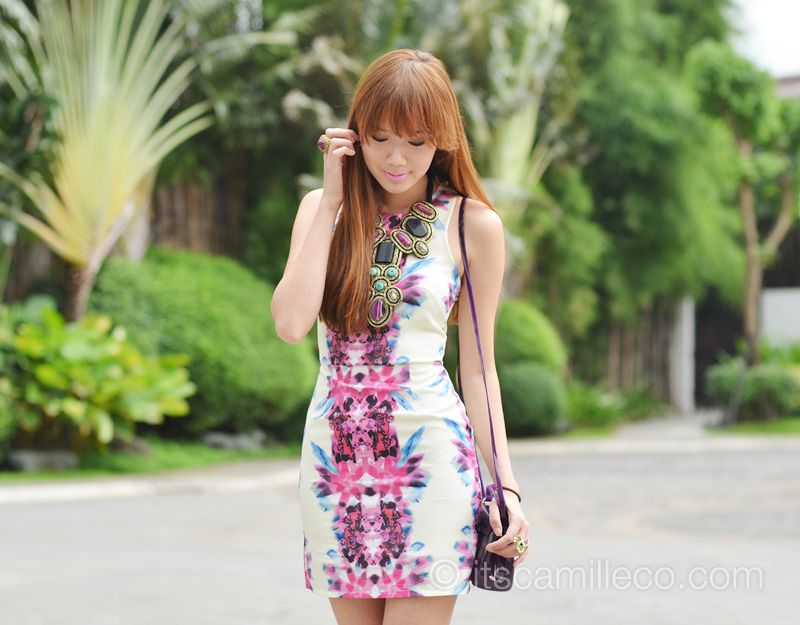 Originally, I didn't really want to wear any necklace with this dress. The print was already more than enough to grab anyone's attention. But when I tried this bib necklace on, I just had to wear it! It goes so well with my dress! It doesn't distract or steal the attention away like most statement necklaces like this do. It actually blends in quite nicely. I imagine it leading people's eyes from my necklace down to the center print of my dress. Thank you Cecille of Mall Of Asia for this beautiful gift! This bib necklace is such a work of art!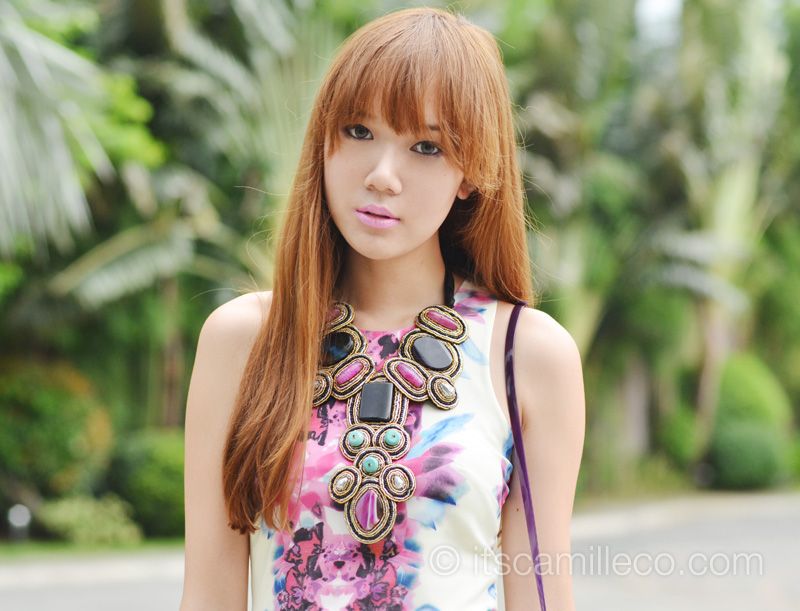 MAC Saint Germain lipstick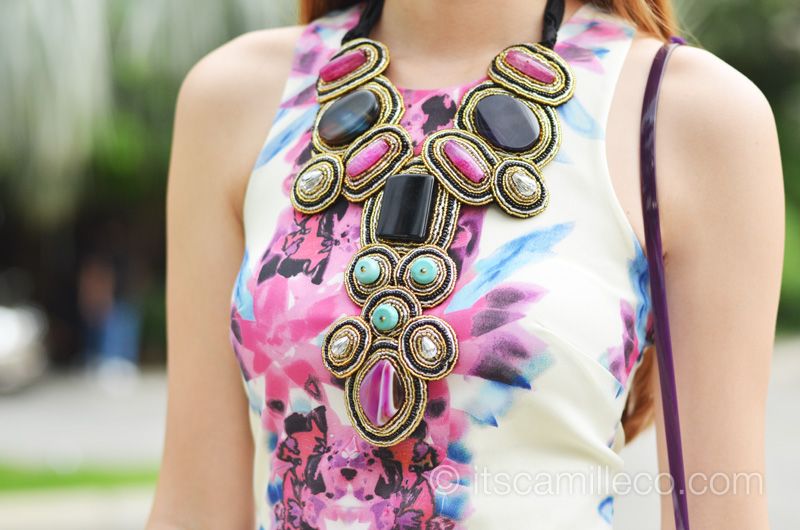 Kultura, Mall of Asia necklace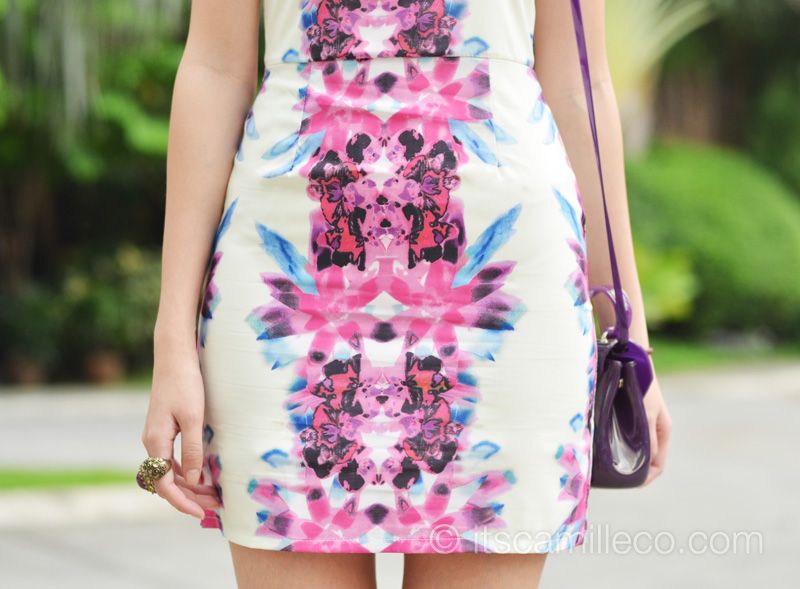 Oasap dress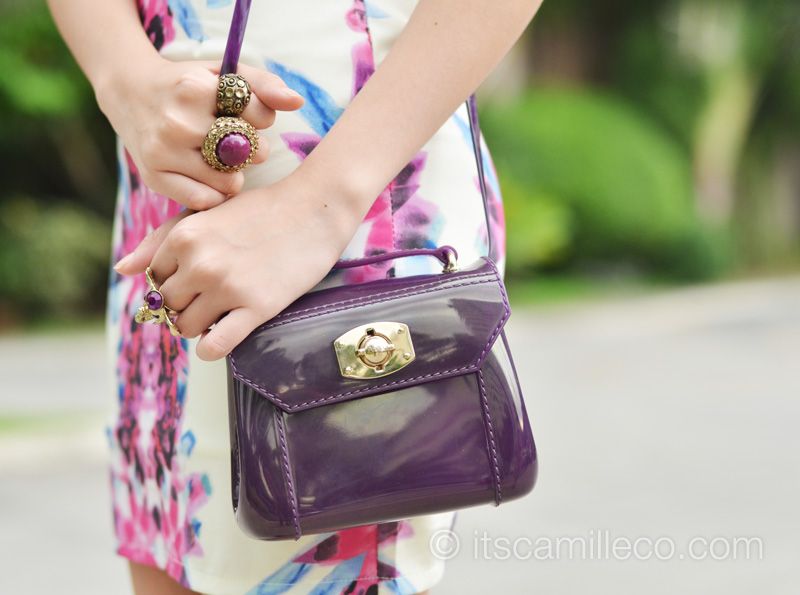 Furla bag
Feet For A Queen shoes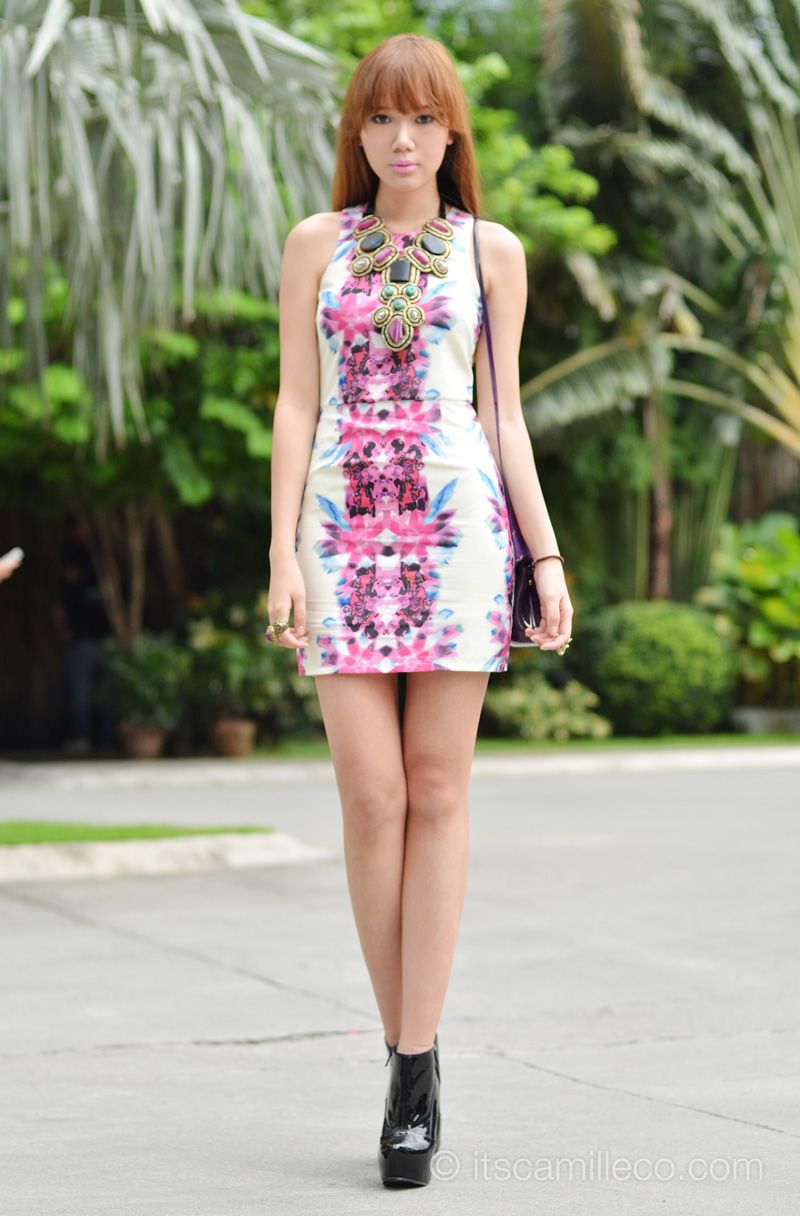 [button link="http://lookbook.nu/look/4211853-Centerpiece" size="small" bg_color="#e5b3b9″ window="yes"]Hype this look at Lookbook.nu here[/button]