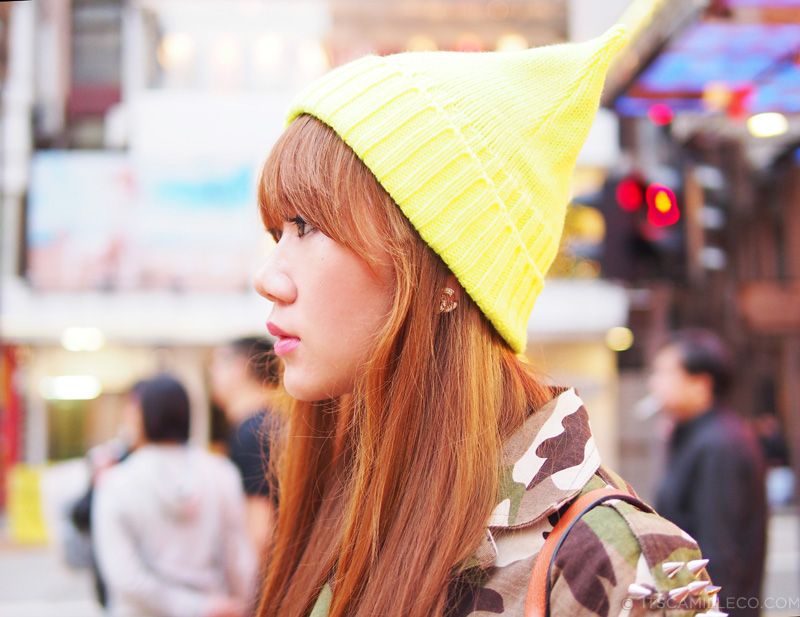 I call this my neon Shrek cap. LOL. Isn't it soooooo cute? I wish it's cold here in Manila so that I have an excuse to wear this everyday. But we live in a tropical country, so there goes my wish. :(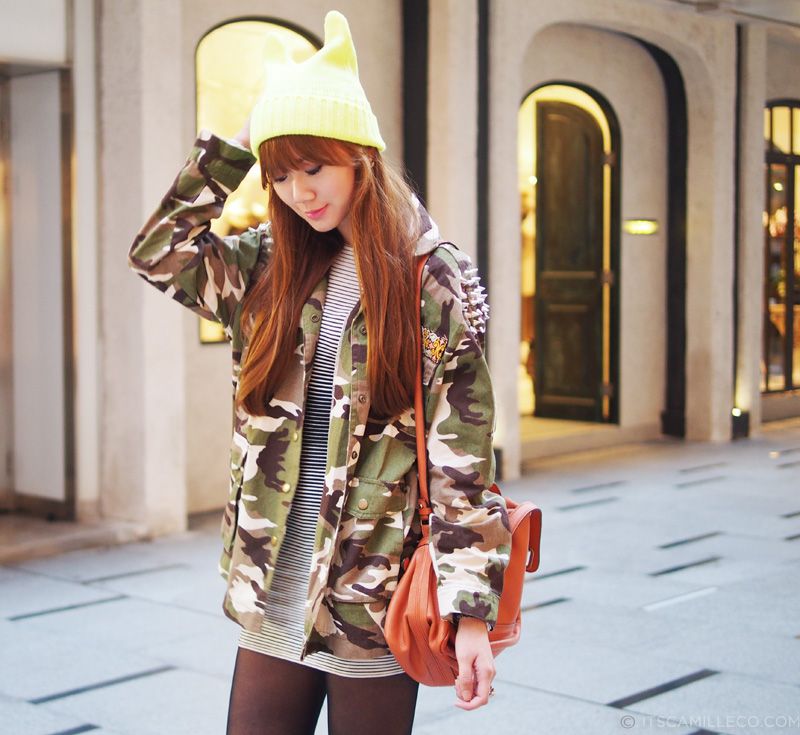 I wore this the day I watched the Big Bang concert in Hong Kong. Yes, I am a fan–not really of the whole K-pop scene. They're too many I can't keep up! I only really know a select few, among which Big Bang and 2ne1 are my favorites. If you love fashion, you should seriously get to know these bands. There's no matchy-matchy cutesy band outfits here, only legitimate fashion swag! Givenchy, Balmain, Christian Louboutin, you name it, they've worn it! (And even DIY-ed/redesigned it!)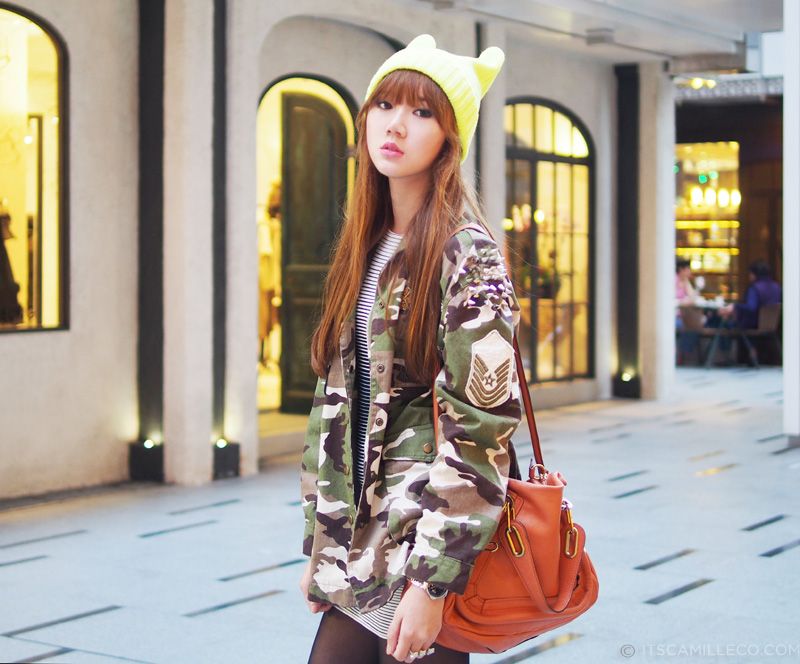 So anyway, you'd think a neon cap like this would make me stand out, right? But to my surprise, I actually saw quite a number of girls (and boys) in this cap. A lot were in spiked caps, to-die-for ombre and candy-colored hair, leather and camouflage too! I swear I've never been to a concert with such a fashionable crowd like that of Big Bang's. I wanted to do my own version of The Sartorialist right then and there if only I brought my camera with me to the concert!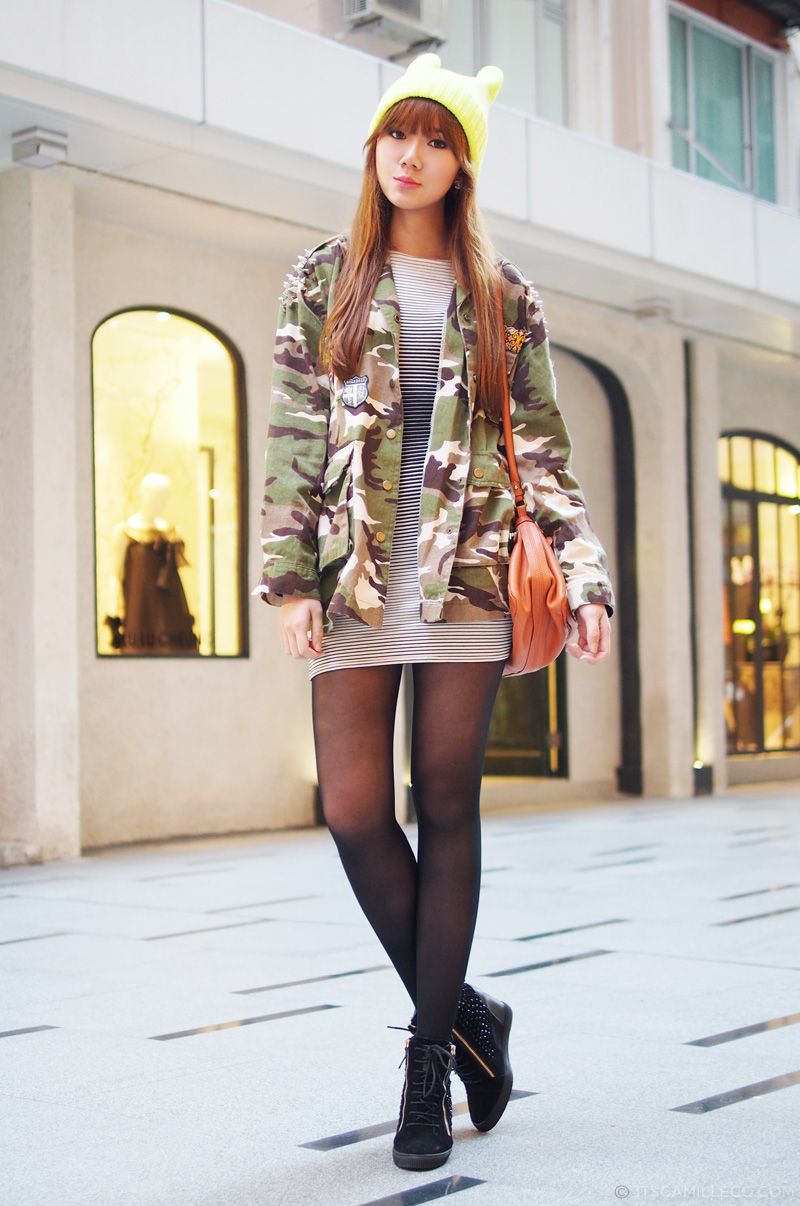 Anyway, since you can't "oooooh" and "aaaaahhh" over the other concert goers like I did, let's just focus on my outfit for now, shall we? I hope this gets an "ooooooh" and "aaaaah" from you haha!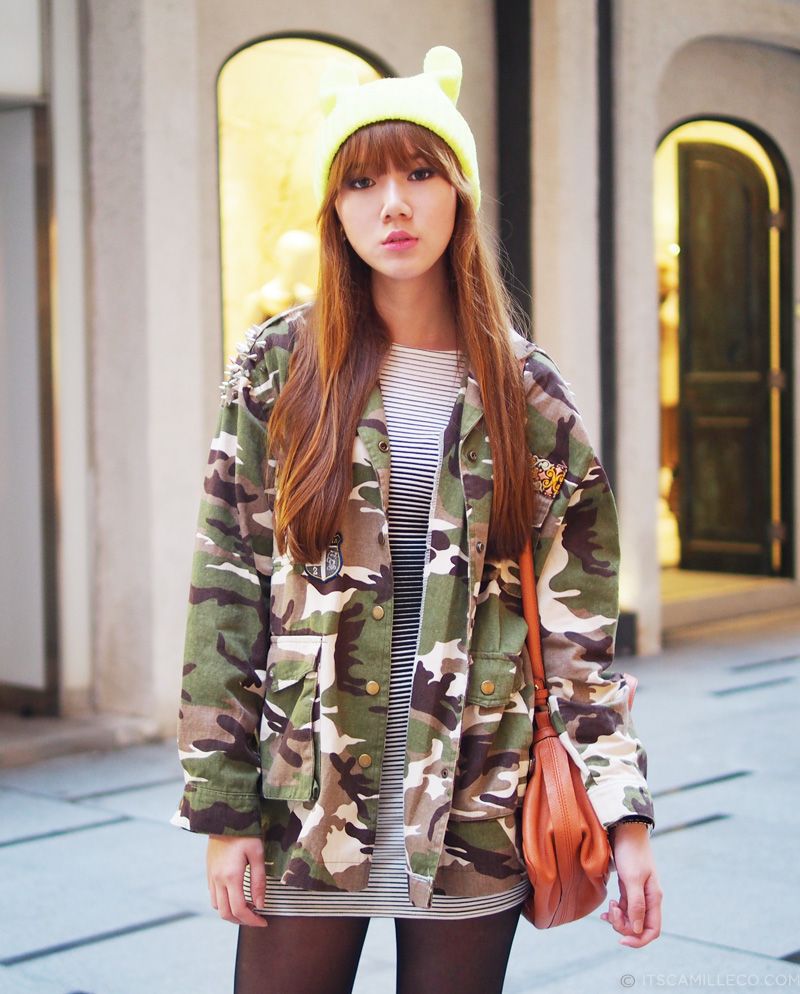 Who else loves the camouflage trend like I do, say "I"!!!!! My camouflage jacket is from Choies, the online store that is fast becoming number one in my heart. I love that it has spikes and little patches of random stuff on it. It makes it all the more special and less CAT uniform, don't you think?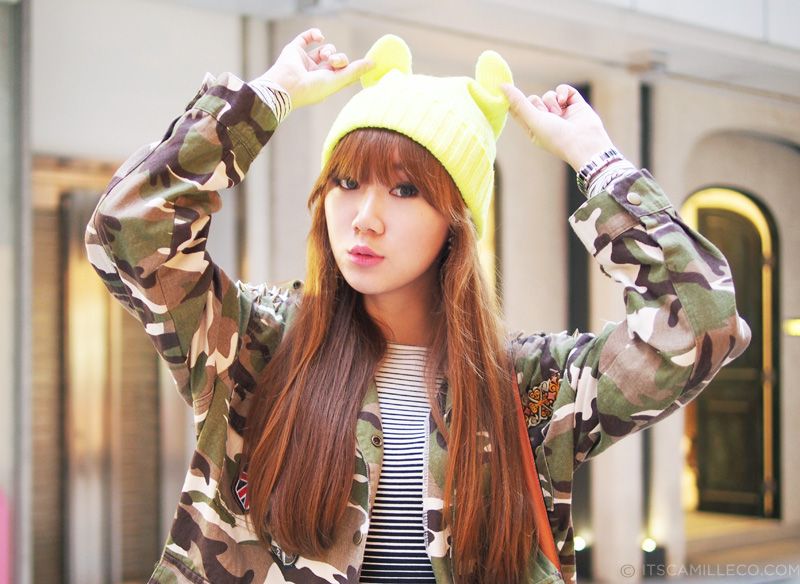 I wanted to throw my camouflage jacket against another print. I figured why not go for stripes? It has the same casual appeal like that of the camouflage. At the same time, it gives that little surprise factor. I mean it's not exactly the first print that comes to mind when you think of what to pair with camouflage right?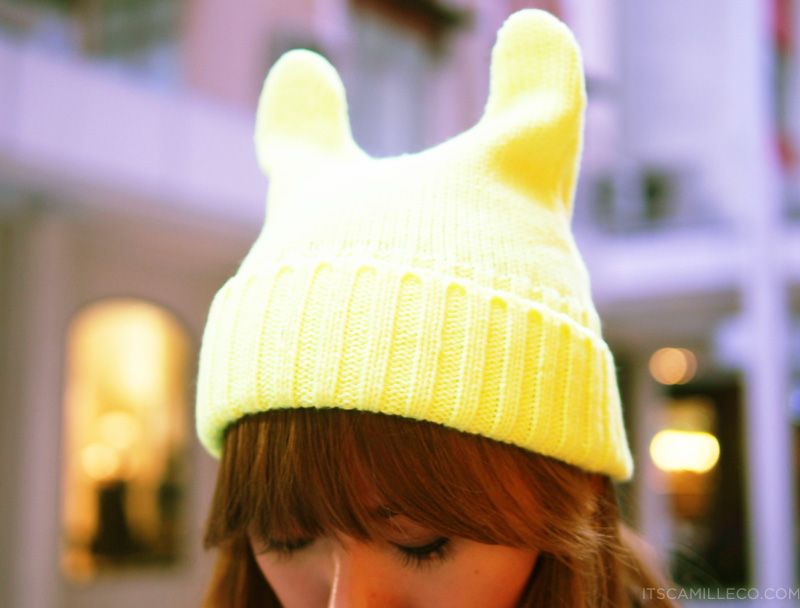 Choies neon ear cap | Chanel earrings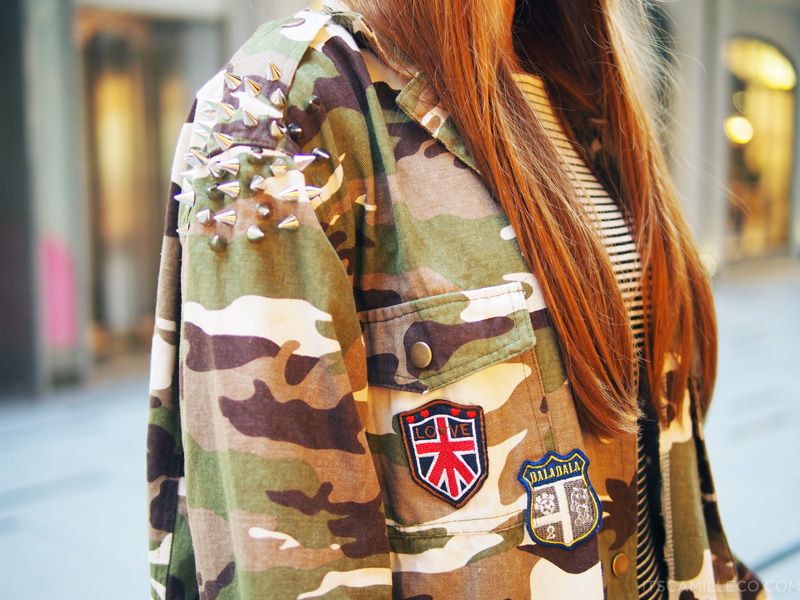 Topshop striped dress (old)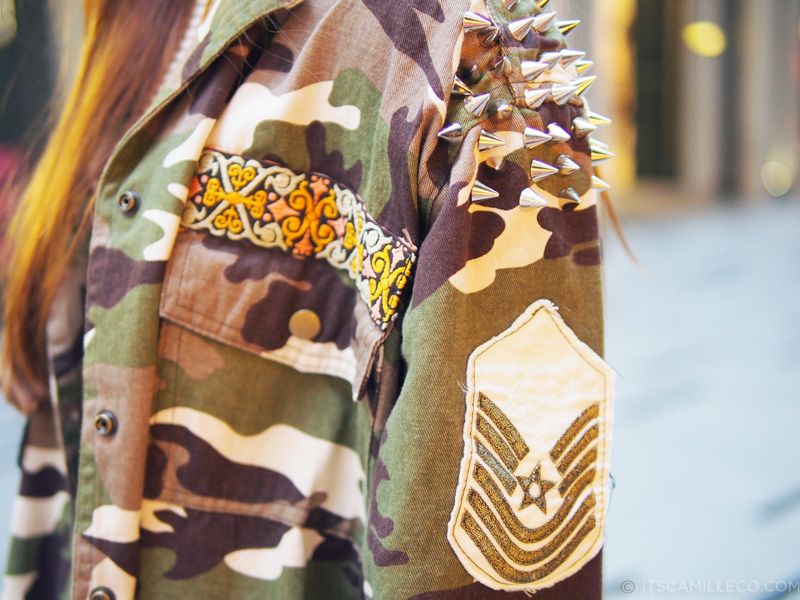 Choies camouflage jacket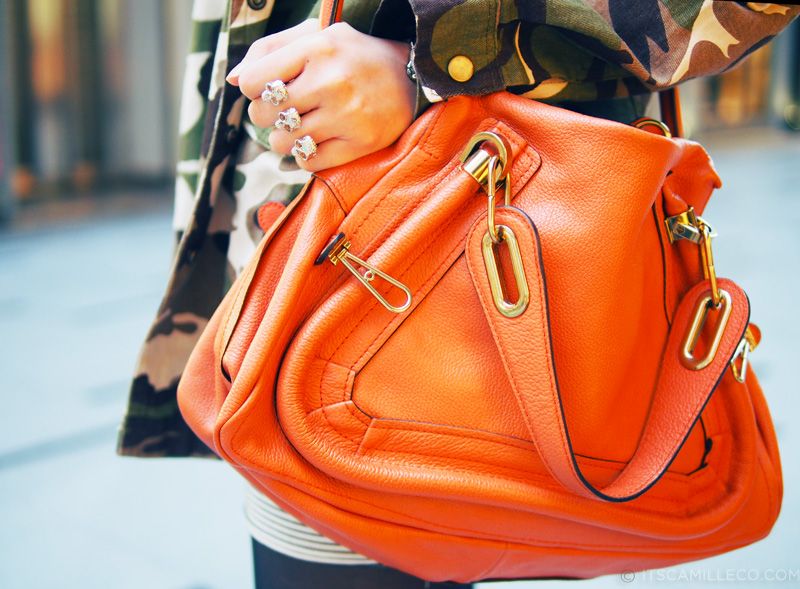 Chloe bag | Girls Are Weird ring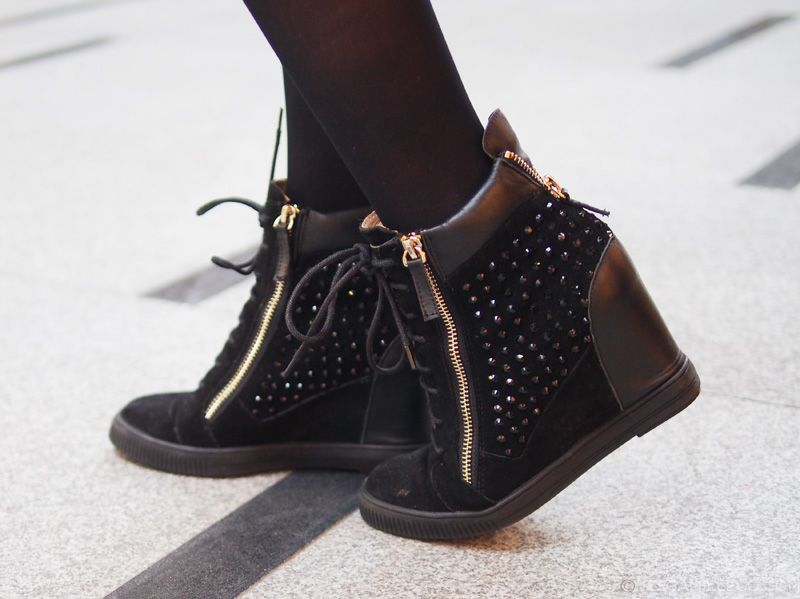 Choies wedge sneakers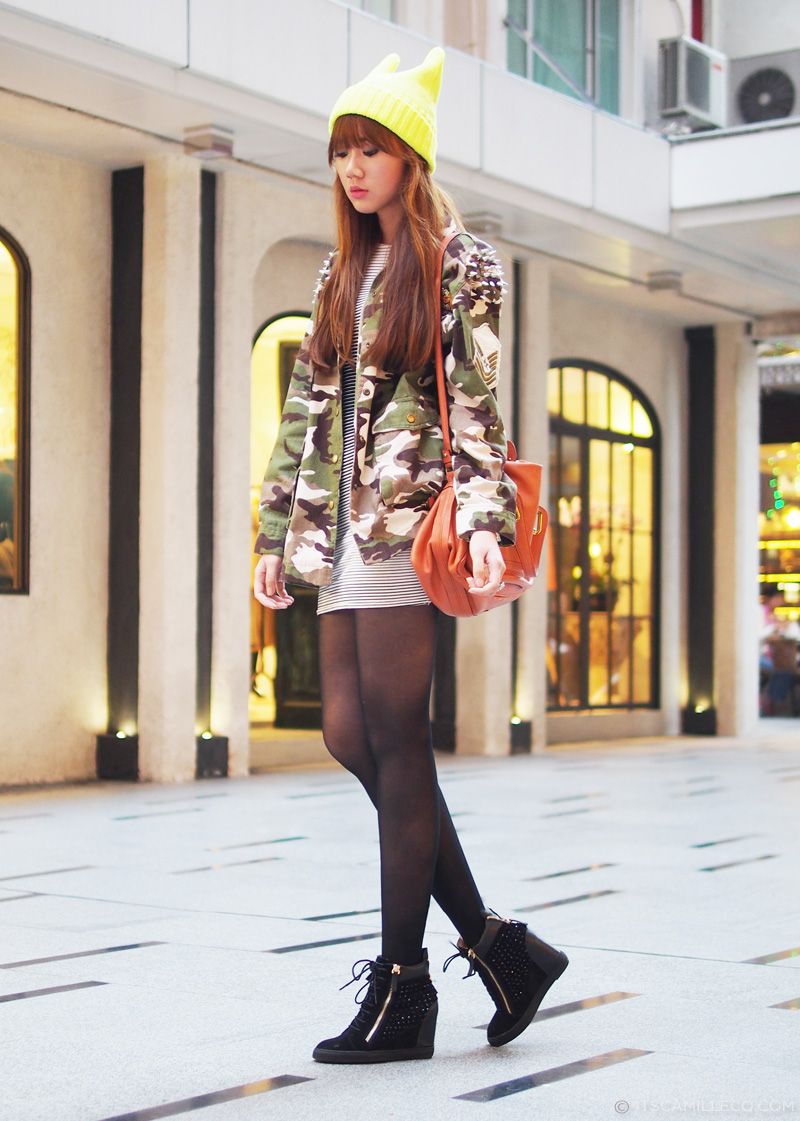 [button link="http://lookbook.nu/look/4399009-Camouflage" size="small" bg_color="#e5b3b9″ window="yes"]Hype this look at Lookbook.nu here[/button]