A few weeks back, I went to Hong Kong again for a short vacation with my sister. It was the first time after a very long time that we went on a trip again, just the 2 of us. Of course, aside from the usual shopping and bonding moments, like everyone else who travels with me, I also bullied her into taking my photos. Har har.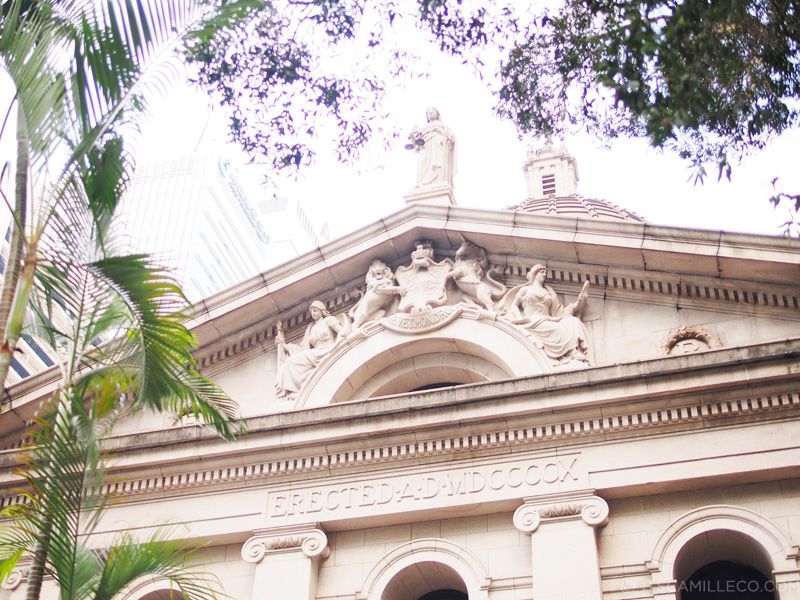 My sister is actually the hardest person to bully into taking my photos. Don't get me wrong. She is so supportive of my blog and is the first to read my posts, but when it comes to taking my photos, it gets challenging. Thank God for this Tiffany & Co. Christmas set-up at Central. Because she wanted to check it out, she agreed to make a quick stop around the area before shopping our hearts out.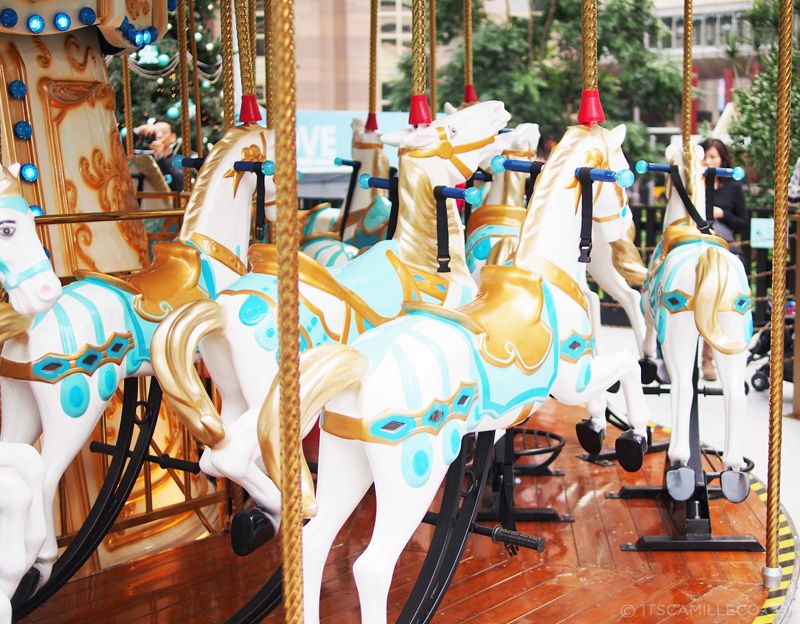 There really should be some sort of bribe all the time to get my sister to take my photos. Thank you Tiffany & Co.!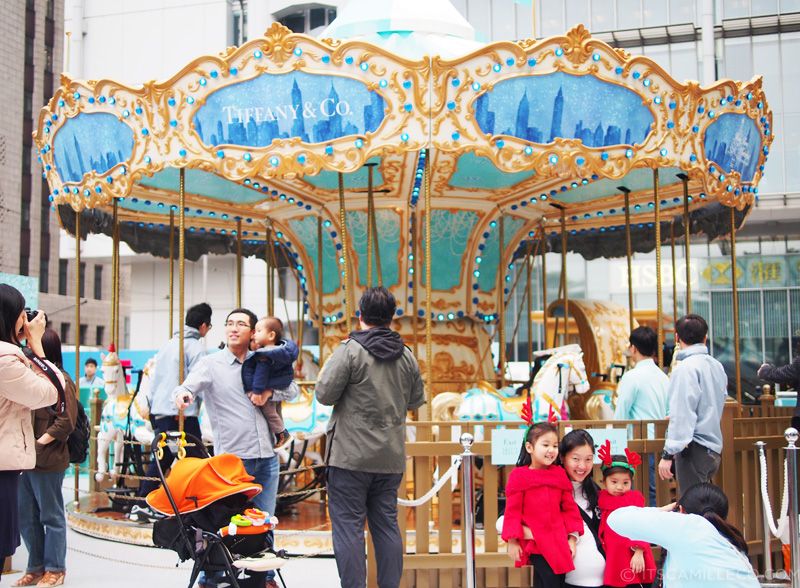 Thank you Achi for taking my photos even if you always do it lighting fast and click like there's no tomorrow. Seriously, bawal huminga?! Hindi tuloy ako maka-emote! Panic! But thank you! Love yoooouuuuuu!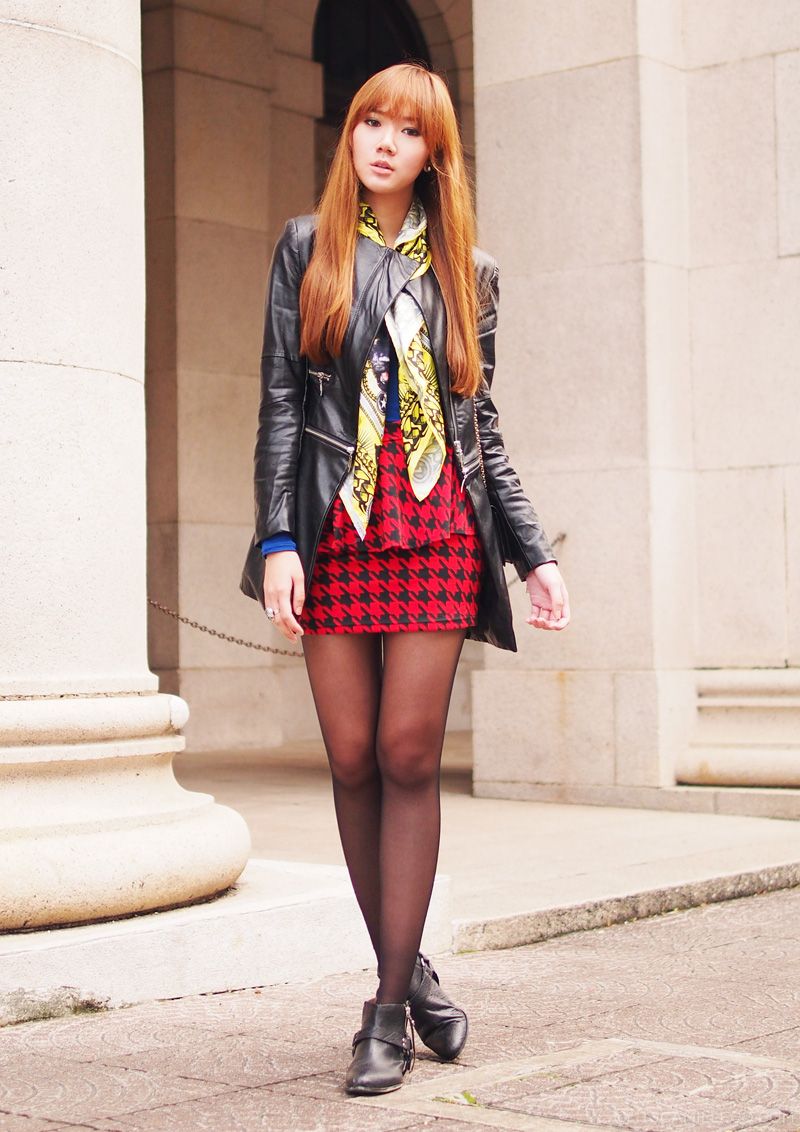 So on to my outfit! Compared to a few days ago, it wasn't that cold yet at Hong Kong. Thin layers were good enough. Obviously, the scarf I had on didn't really do much and was purely for styling purposes. But can you blame me? If you live in a country like mine, you grab every opportunity you have to layer!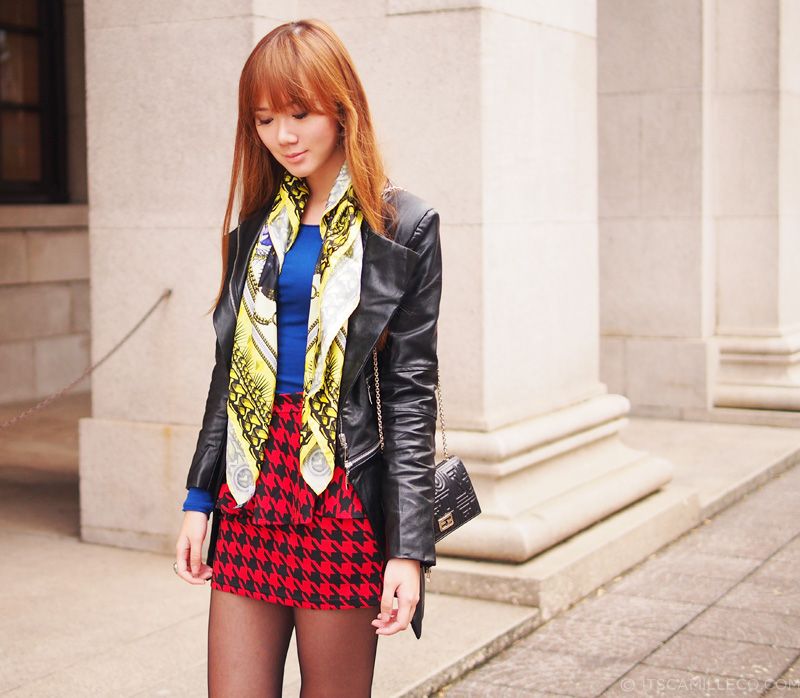 You know if you want some peplum action, Apartment 8 is the place to go. This is actually one of my all-time favorites from the brand. I've been going gaga over hounds tooth prints lately so when I saw this, I probably looked like a smiley face with heart eyes! LOVE!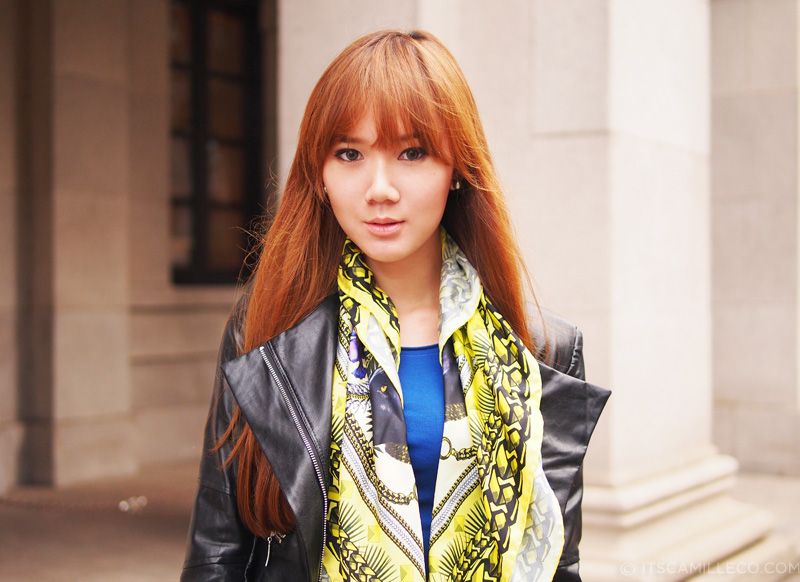 Since I'm the kind of traveler who value my luggage weight even if my baggage allowance is at 30kg (hey, less weight, more space for new items), I opted to accessorize my look with a scarf instead of heavy, chunky necklaces. This way, I got to style my look without sacrificing my shopping needs. LOL.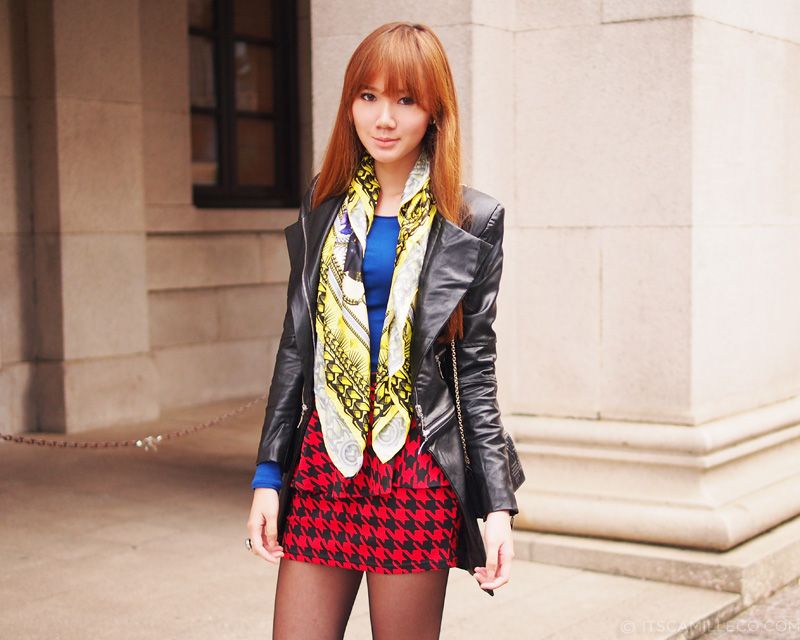 [button link="http://lookbook.nu/look/4394595-Give-Me-Givenchy" size="small" bg_color="#e5b3b9″ window="yes"]Hype this look at Lookbook.nu here[/button]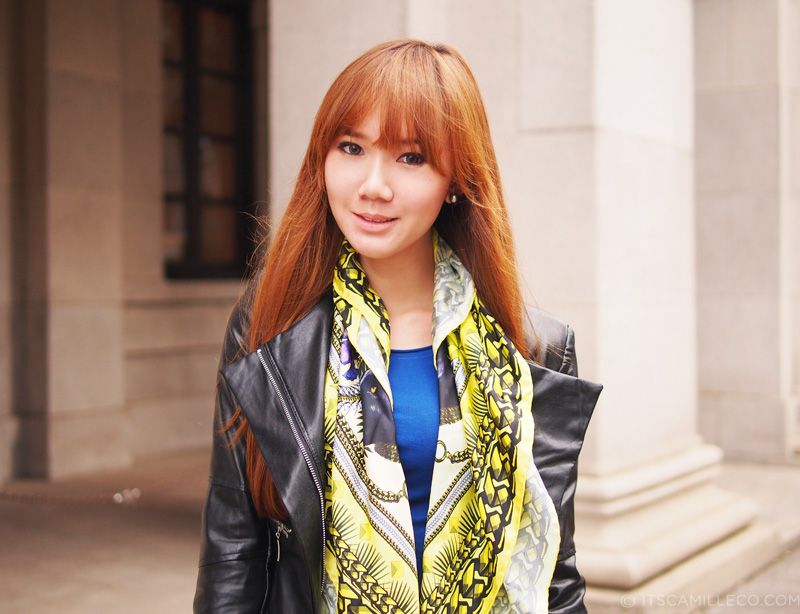 Givenchy scarf | H&M top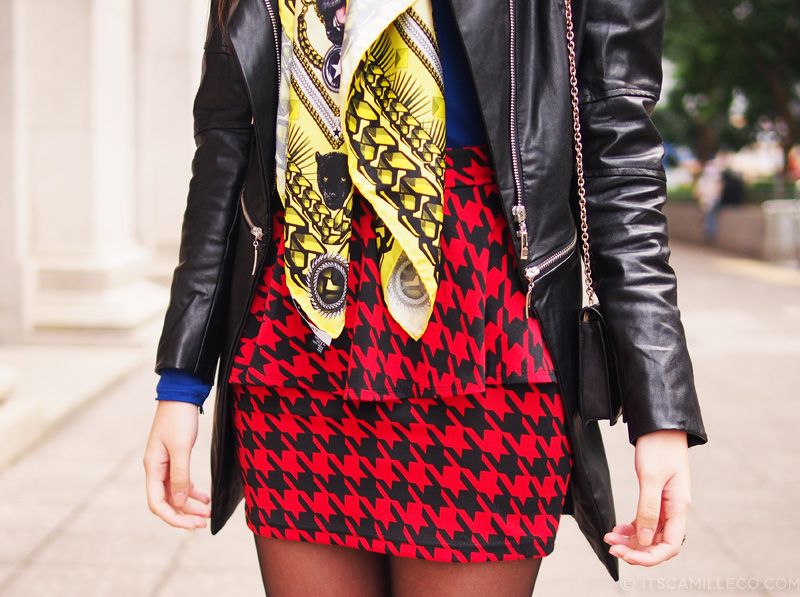 Apartment 8 skirt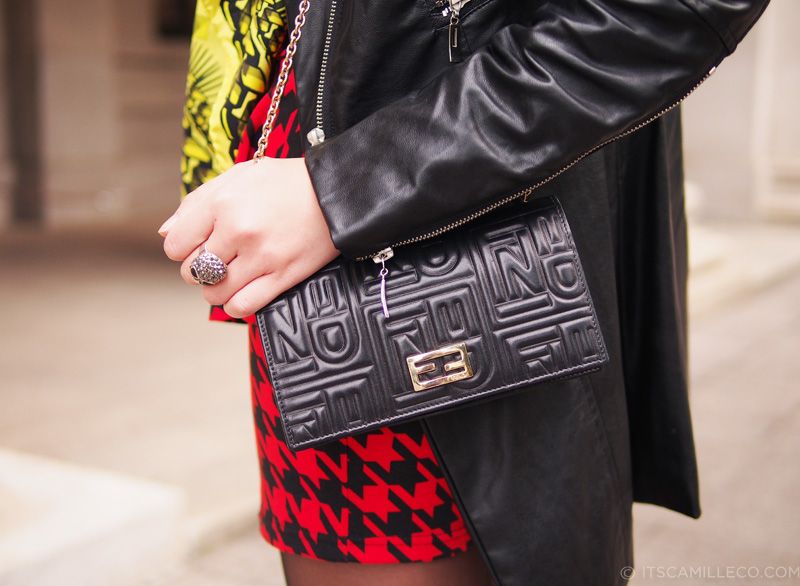 Fendi bag | Girls Are Weird ring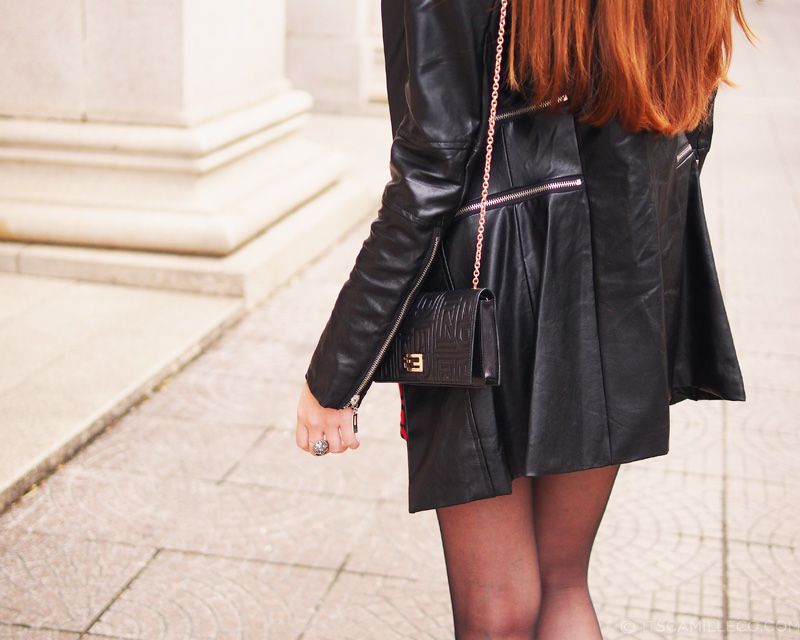 Ministry of Retail leather coat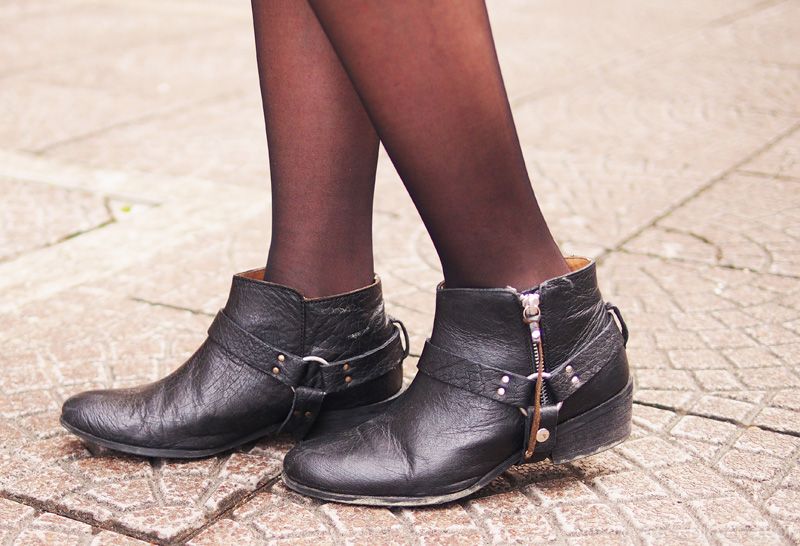 Zara boots