Can you feel it? Can you feel Christmas? Finally, it's just a day away! I'm currently blogging from my phone at a restaurant in Hong Kong before I get caught up in all the Christmas festivities with my family so I'll make this short and quick. I know you must be spending Christmas with your family too!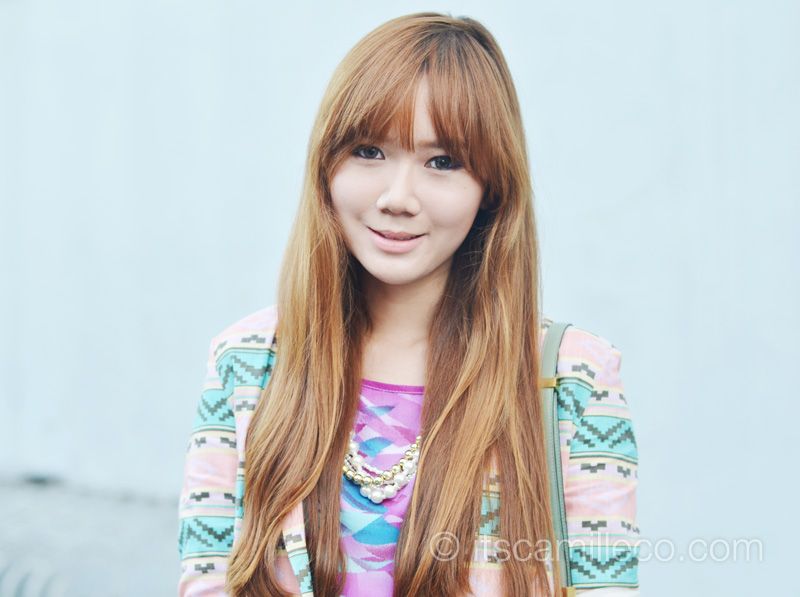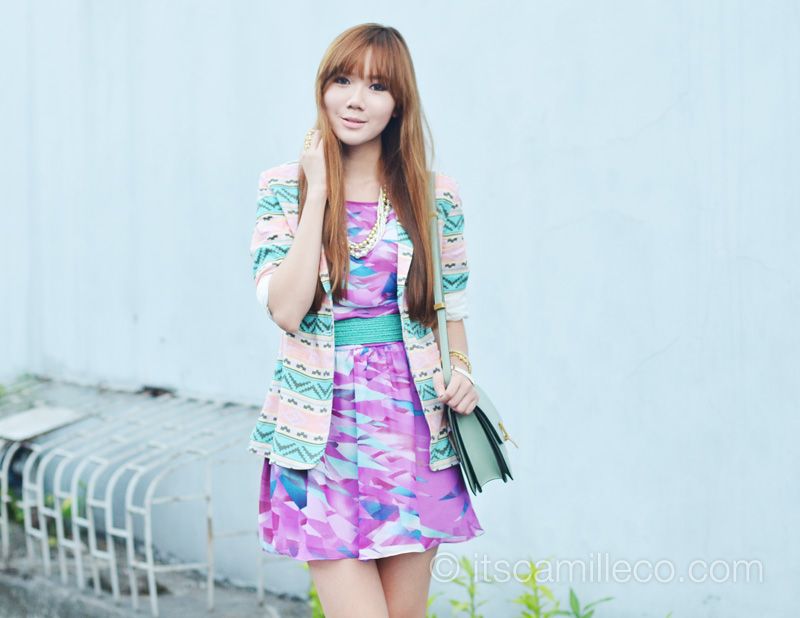 If you went to Bloggers United 4 last December 15, this blazer might look familiar to you. I actually wore this dress with it before changing into my usual shorts and t-shirt combo for the bazaar. I had tons of meetings for prom clients that day so I figured a dress would be more appropriate for meetings with young girls and their moms. I even matched it with pearls! Sweet and wholesome, how very tween of me!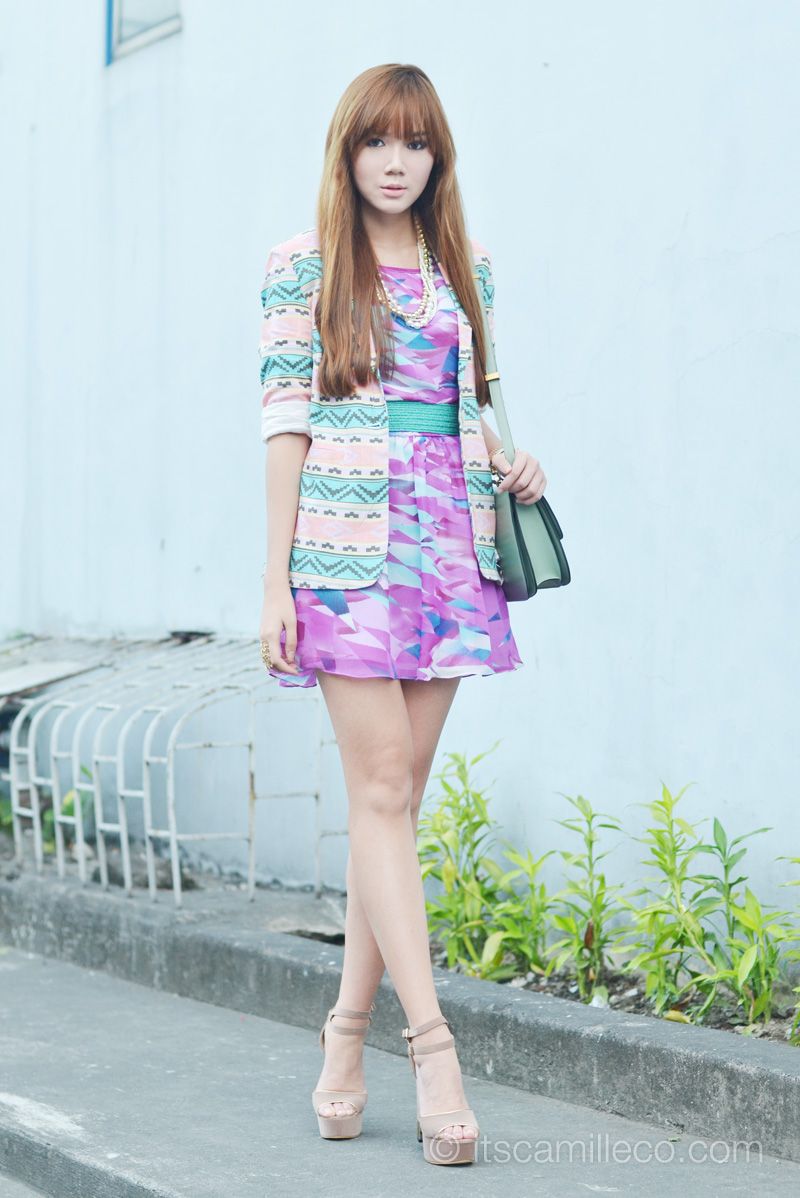 A lot of you always tell me how you're scared to mix print on print because you don't know how to. As I've said before, always pay attention to the colors of the prints you're combining. That's the best tip I can give you. If the colors go well together, then they generally work. In this case, I combined mint and pastels together. I look like a candy wonderland exploded on me. LOL.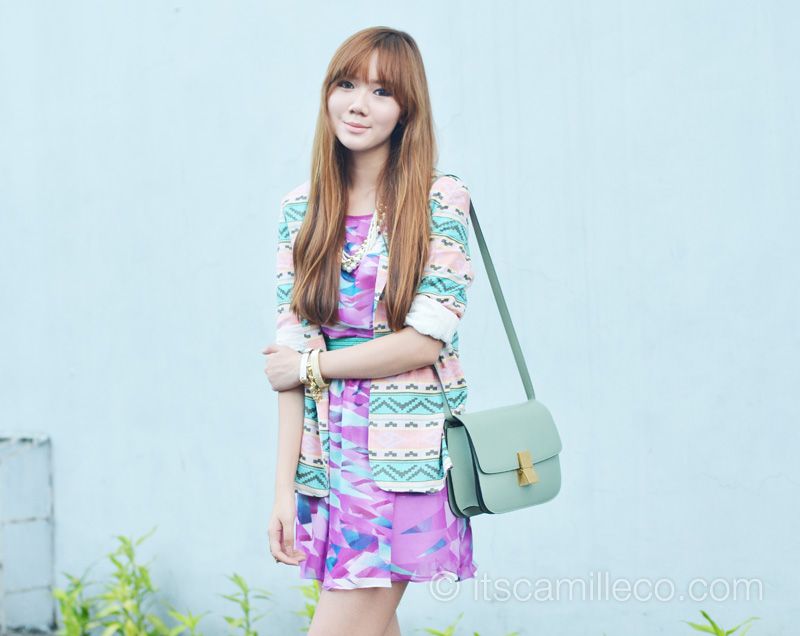 [button link="http://lookbook.nu/look/4384521-Candy-Wonderland" size="small" bg_color="#e5b3b9″ window="yes"]Hype this look at Lookbook.nu here[/button]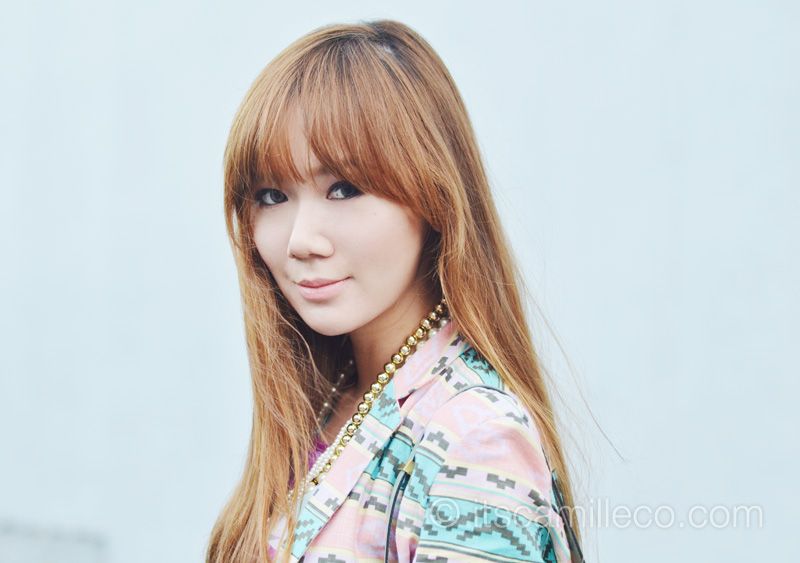 Lemon Shop blazer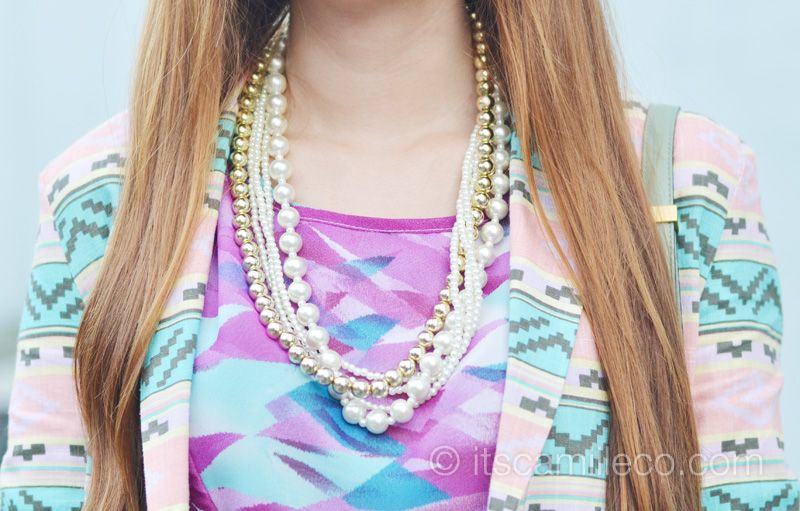 SM Accessories necklace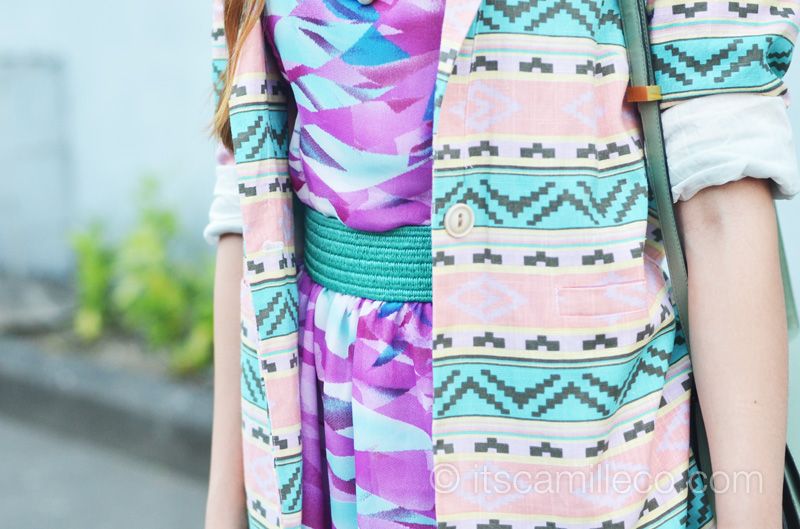 Sabrina dress | H&M belt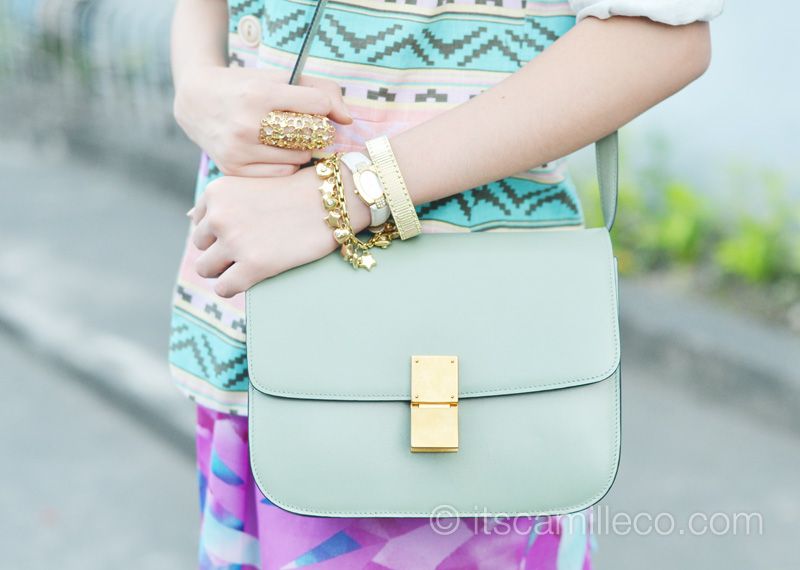 Celine bag | SM Accessories belt cuff and ring | Esprit watch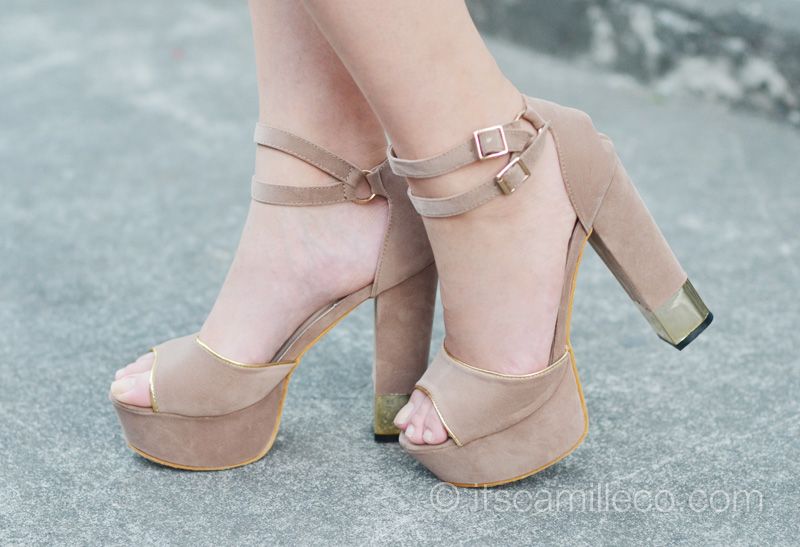 Comfit shoes
If you already have too much colors in your outfit, complete your look with neutral shoes and accessories to avoid looking like a Christmas tree. I know we all love this holiday, but let's not get carried away, shall we?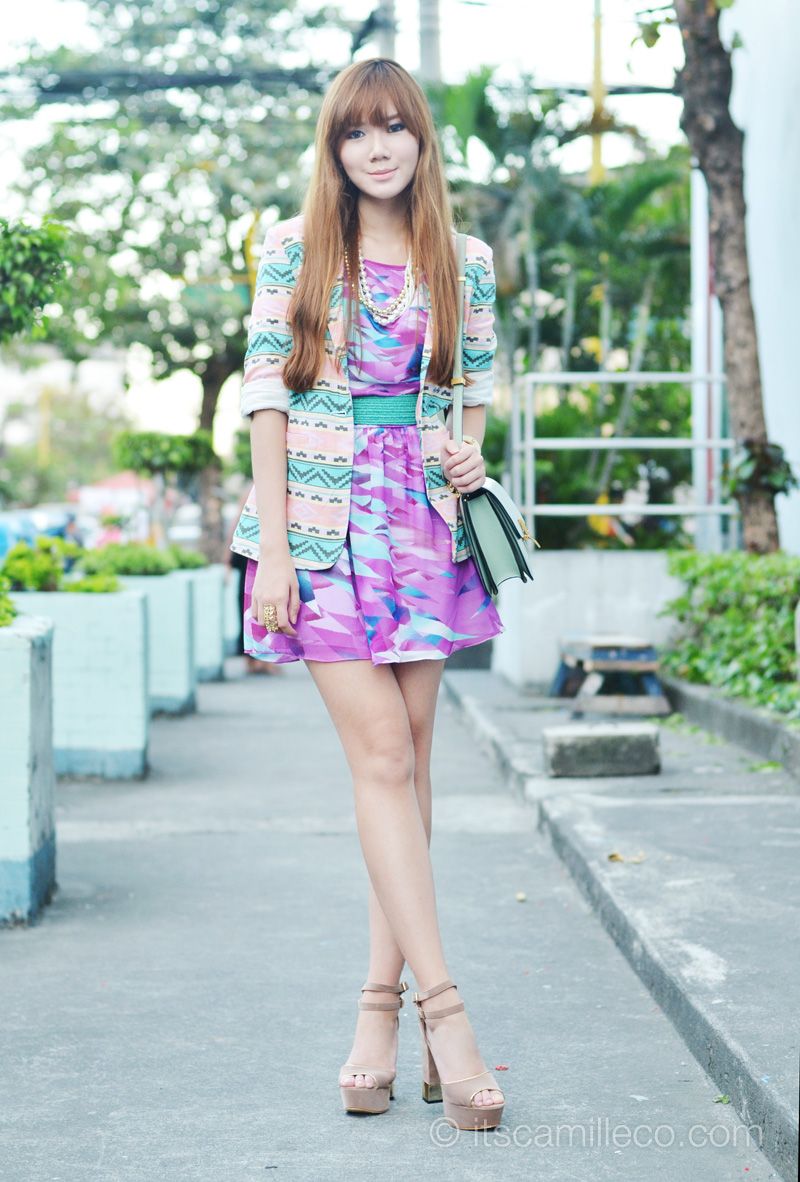 So that's it for now! I told you this will be short and quick. :) I hope everyone is enjoying the holidays. Spend time with your loved ones. Live, laugh, love!
P.S. Don't forget to join my holiday giveaway in partnership with British label, Warehouse. Deadline for entries is tomorrow! :) Merry Christmas!