Are you still looking for that perfect holiday dress to wear to your Christmas party? Look no more! British brand Warehouse, best known for its beautiful party dresses, is giving these 12 lovely dresses below to 12 lucky readers!
12 days of Christmas? More like 12 awesome dresses!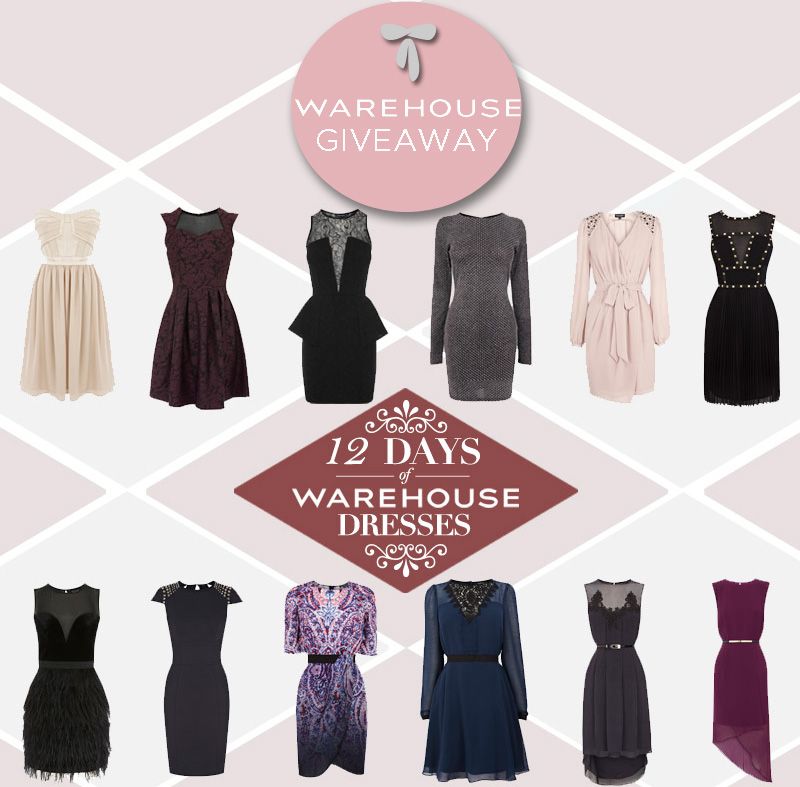 The dresses to be given away are: (top row, L-R) corset bandeau chiffon dress, bonded lace full dress, V front jacquard lace peplum dress, glitter print bodycon dress, jewel shoulder wrap dress, studded bodice dress, (bottom row, L-R) feather hem dress, jewel shoulder shift dress, adorn paisley wrap dress, lace yoke skater dress, applique lace hi lo hem dress and wrap asymmetric dress.
Here's how you can join:
Follow me on Twitter and Bloglovin'. If you don't have these accounts, it's easy to make one!
Like Warehouse Philippines on Facebook.
Like and share the dress you want to win from Warehouse Philippines' 12 Days of Warehouse Dresses album. Leave a comment on the photo and state why you want to win it.
Make this your Facebook status and tweet it too: "I want to win that perfect holiday dress from Warehouse Philippines on itscamilleco.com ! #ItsCamilleCoGiveaways" Make sure to tag Warehouse Philippines on Facebook.
Deadline for entries is on December 25, 2012. This contest is open to Philippine residents only. Winners will be announced on both my Twitter and Warehouse Philippines' Facebook page on December 27, 2012. The 12 winners will be chosen via Random.org based on the shared photos from the 12 Days of Warehouse Dresses album. This means we'll be picking from that list so it is important to SHARE the photo you like and that it appears on your Facebook timeline. Remember to check your Facebook privacy settings because your "shared" photo might not be viewable by me and Warehouse Philippines.
Good luck everyone!
BTW, before I end this post, allow me to announce some more good news from Warehouse! They're now open at Robinsons Magnolia!! :)