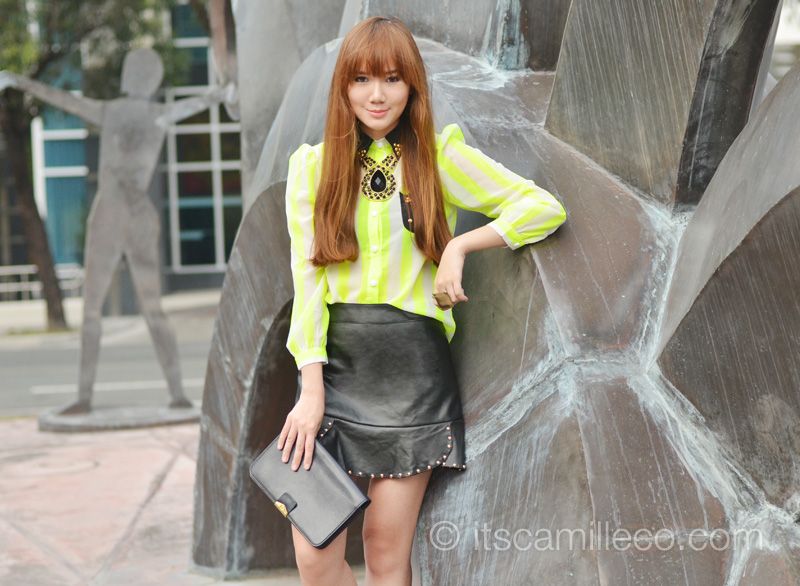 Afraid to cross the street? Ensure your safety by wearing a top so bright it can double as an early warning device/reflector. If anyone fails to notice you, ask them to have their eyes check. They've got a pretty big problem LOL. (Medyo malala na yun.)
I know that when it comes to leather, people always like going all dark, emo or hardcore punk rock, but who says you can't pair leather with neon? My neon top from Apartment 8's Blair collection is actually a little matching with my skirt. In what way you ask? Can you see the little gold studs on my neon top? (Or have you been blinded by my top's brightness already? Haha!) If you can still see them, they actually match my leather skirt's studded hem.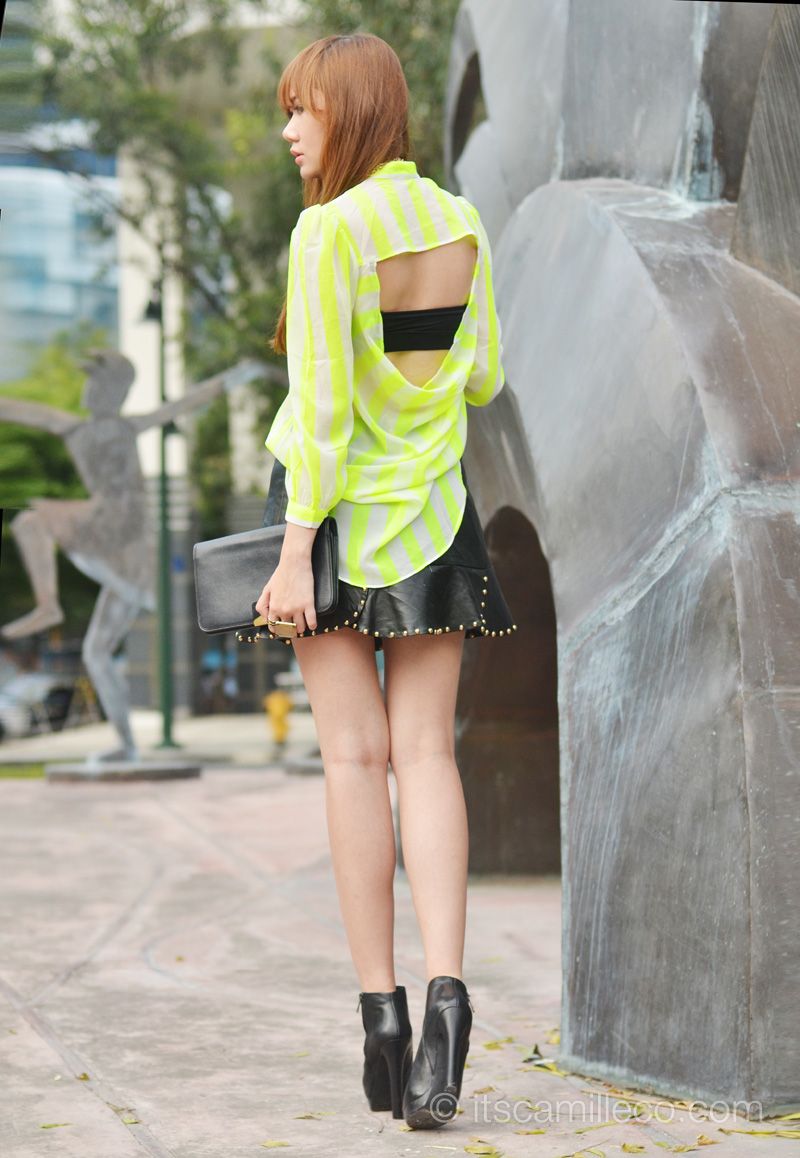 Aside from the "hey! Look at me!" color of my top, I got attracted to it because of its little cut-out at the back as well. It suits our hot weather, don't you think? Backless = good ventilation! Haha!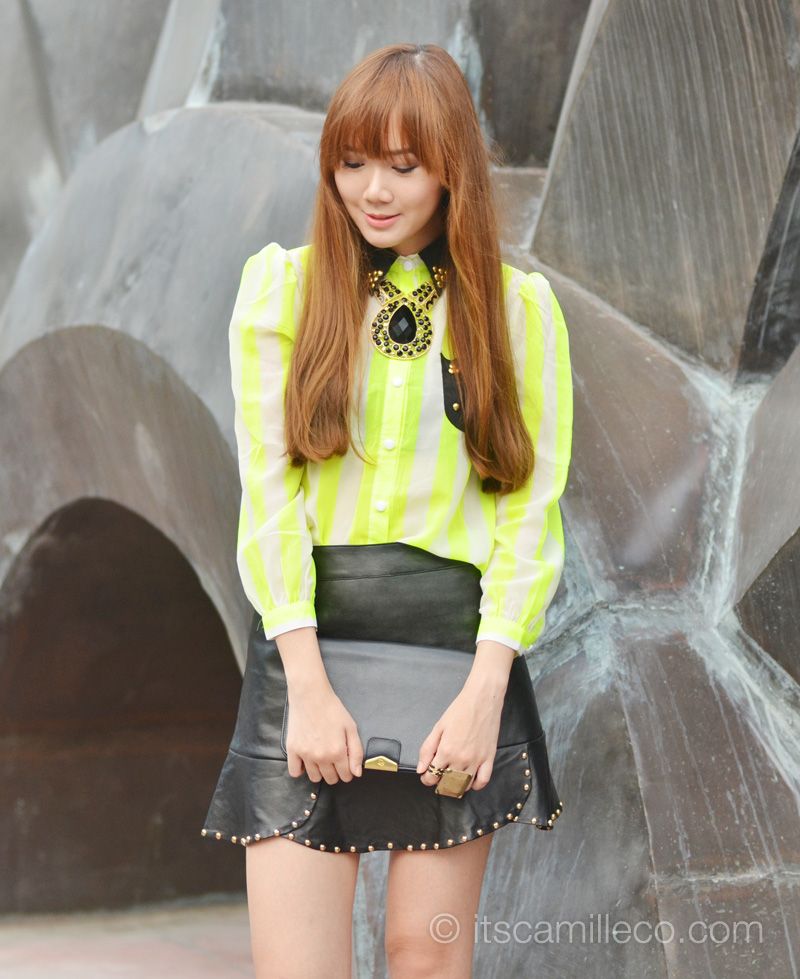 Finished off my look with a statement necklace from my favorite accessories brand, SM Accessories. This necklace is actually part of their holiday collection. I must say, this season's collection is probably their best ever!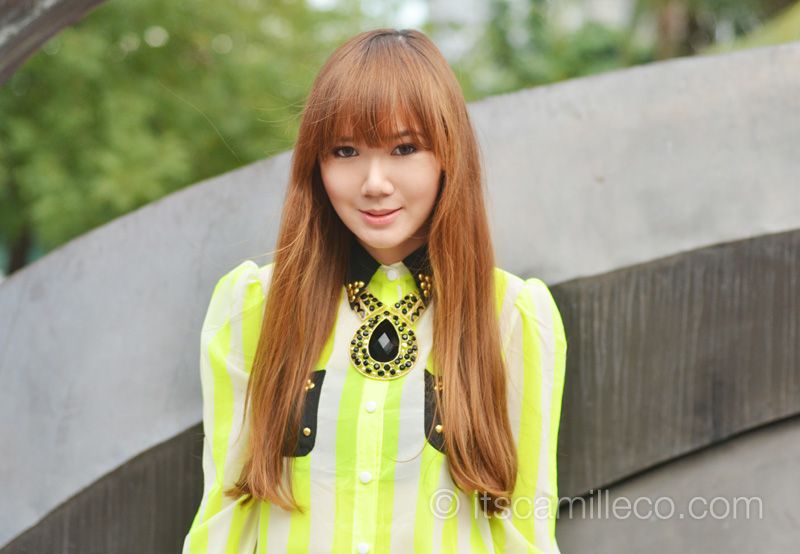 Apartment 8 top
SM Accessories necklace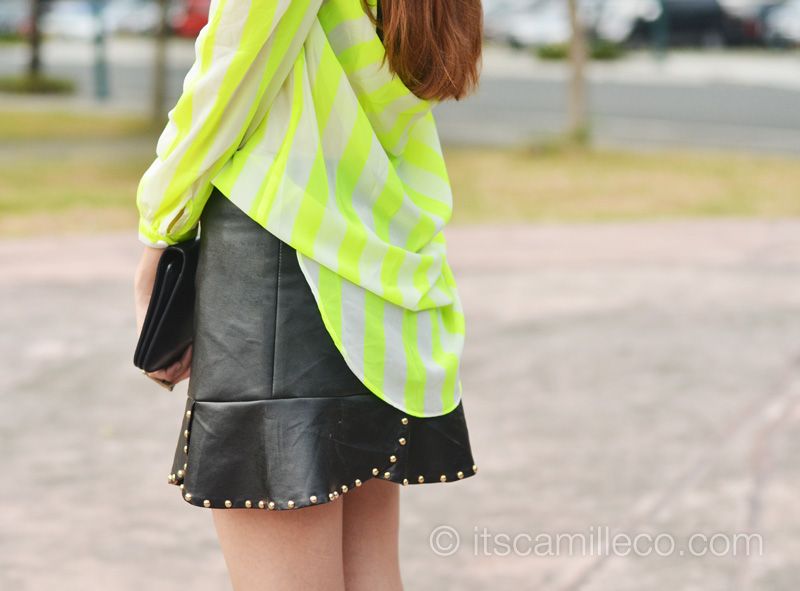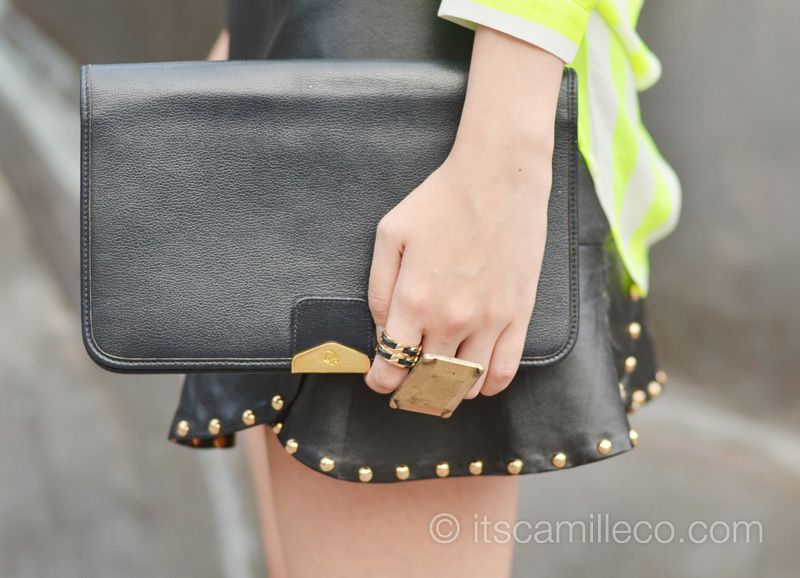 Christian Dior vintage clutch | SM Accessories rectangle ring | Mango ring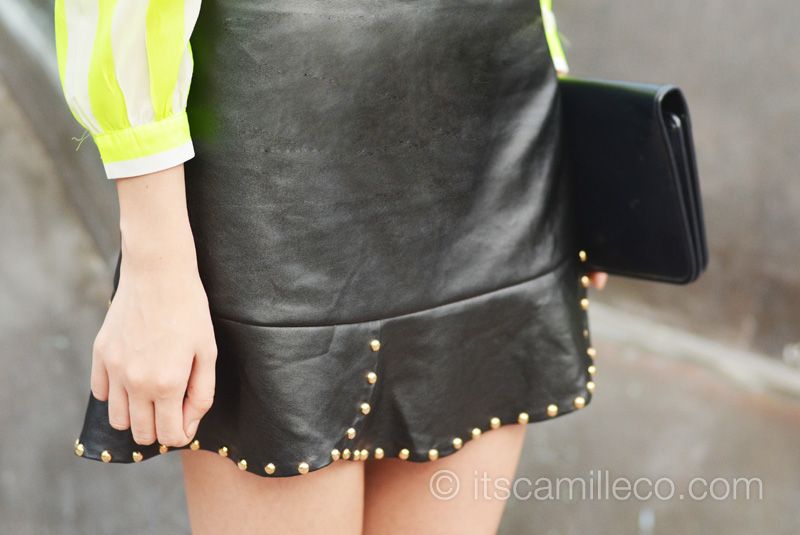 Rampage leather skirt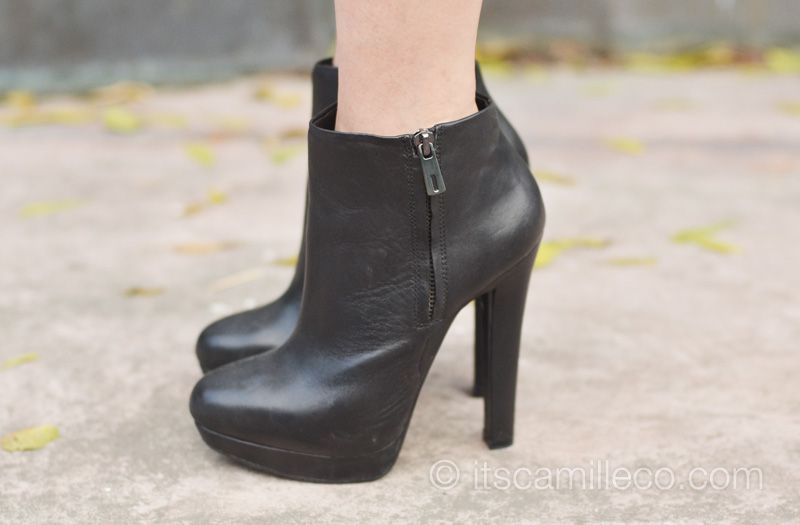 Zara shoes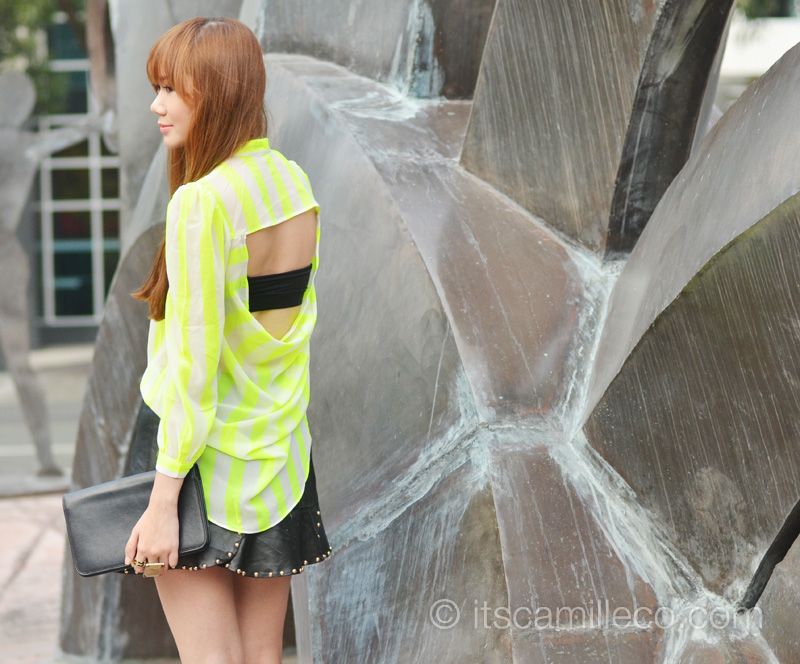 [button link="http://lookbook.nu/look/4350085-Highlighter" size="small" bg_color="#e5b3b9″ window="yes"]Hype this look at Lookbook.nu here[/button]