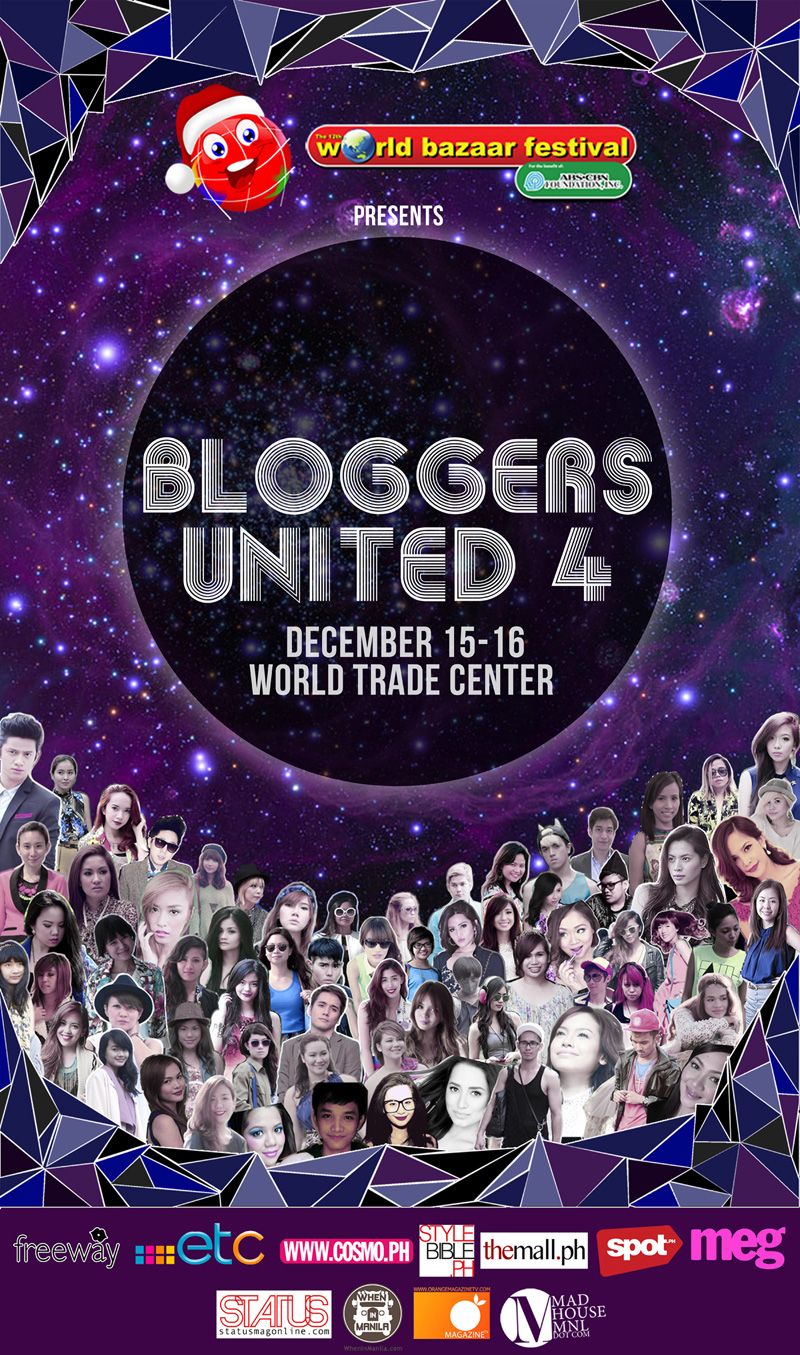 Finally! The fourth installment of Bloggers United is here! For those of you not familiar with Bloggers United or BU, it's a bi-annual event where your favorite local bloggers come together to sell their pre-loved items. It's like one big blogger party! If you've dropped by my booth the previous 3 BU bazaars, you probably already know that I bring my whole house with me every time. This fourth one is no different. I have so much stuff to sell! Shoes, bags, clothes, accessories, gadgets–all at super low prices (as low as P25 for accessories, P60 for clothes and so on and so forth)! For those interested in buying my shoes, my size is US 7. My sister is selling a few of hers too and she's a US size 5. Actually, out of all the items I'm selling, the shoes are the best. Spiked heels, heel-less shoes, oxfords, pumps–you name them, I have them!
So, have I gotten you all excited? I hope you'll drop by Bloggers United 4 tomorrow and on Sunday from 10am-12mn at the World Trade Center. Ticket is just P50! I'll probably be there around late afternoon on Saturday. I'm still unsure of my schedule on Sunday though. Anyway, with or without me there, I assure you it'll be worth the visit! BU is always worth the visit!
This Bloggers United is done in partnership with World Bazaar Festival. Special thanks to BU's official sponsors & media partners namely Freeway, Giordano, Meister, ETC, Meg, Status Magazine, When in Manila, Spot.ph, TheMall.ph, Candymag.com, Stylebible.ph, Orange Magazine TV and Madhouse Manila.