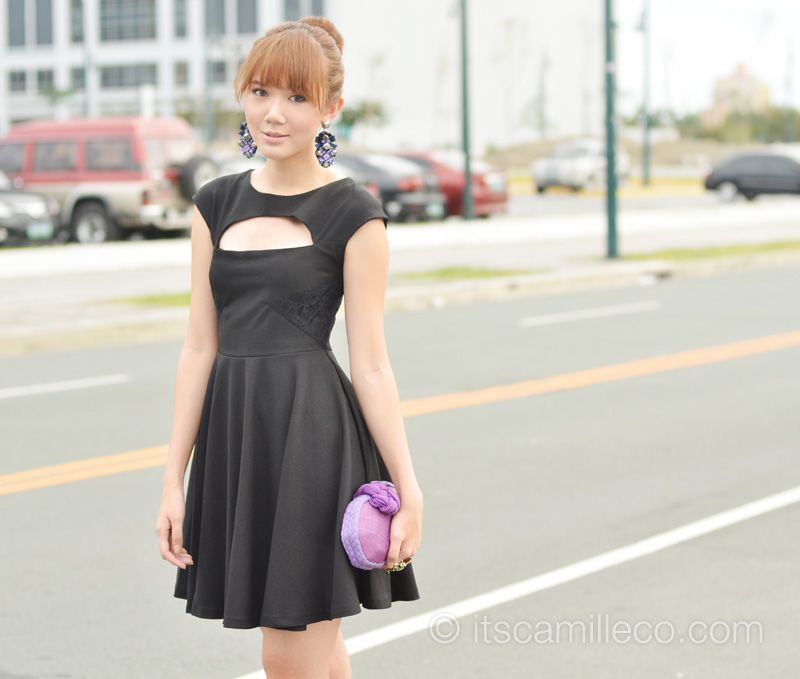 When it comes to styling LBDs/little black dresses, it's important to pay attention to the design. My little black dress is quite simple. No embellishments, no fancy fabric manipulation. There's just a simple cut-out in front and a few lace panels.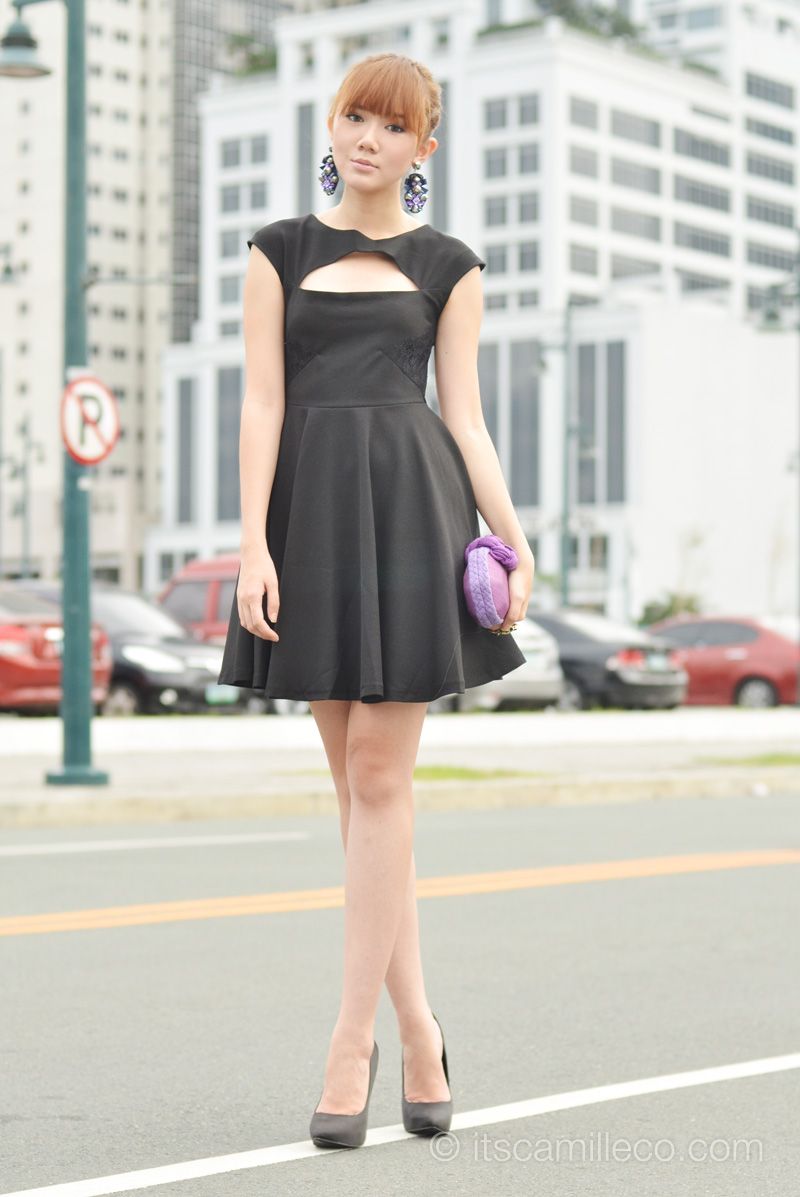 Normally, I try to liven up my LBD by accessorizing with a statement necklace. But because there's a cut-out on the chest area of this dress , a necklace would only cover it up or take attention away from it. So instead, I opted for a pair of statement earrings and color coordinated it with my clutch. Sometimes, all it takes is a little splash of color.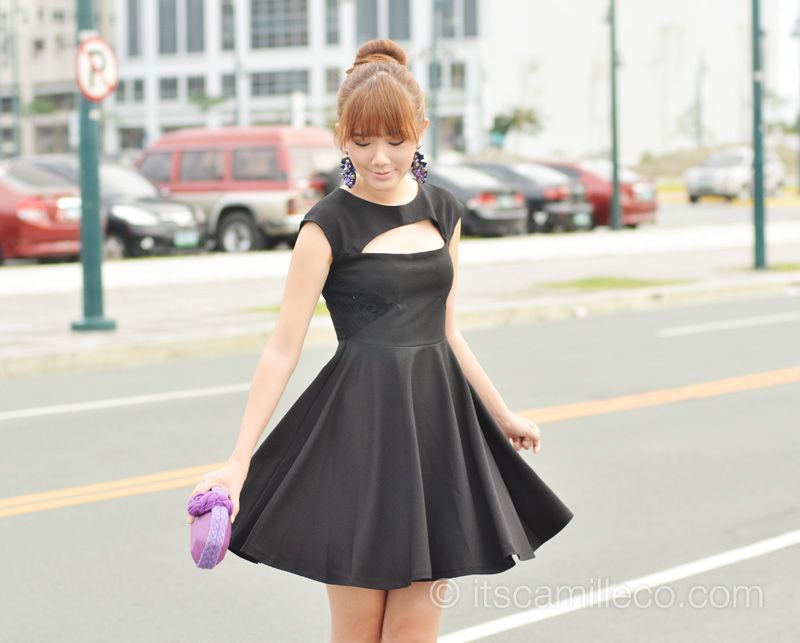 With a skirt like this, I just HAD to twirl.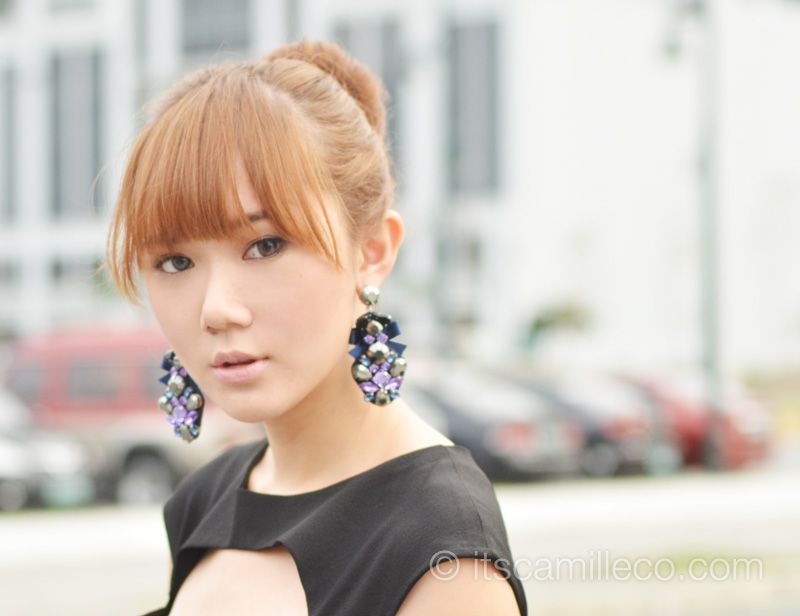 Pinkbox donut bun and elastic | Goodydouble wear elastic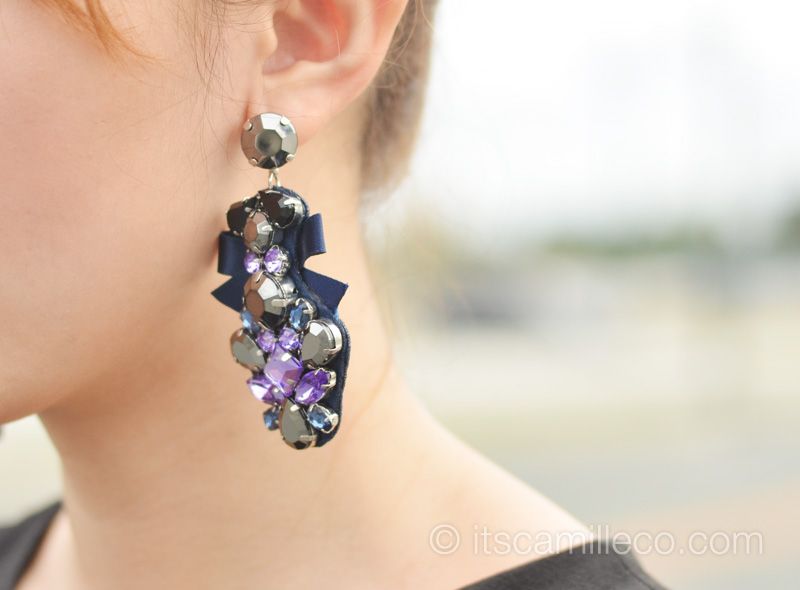 From Singapore earrings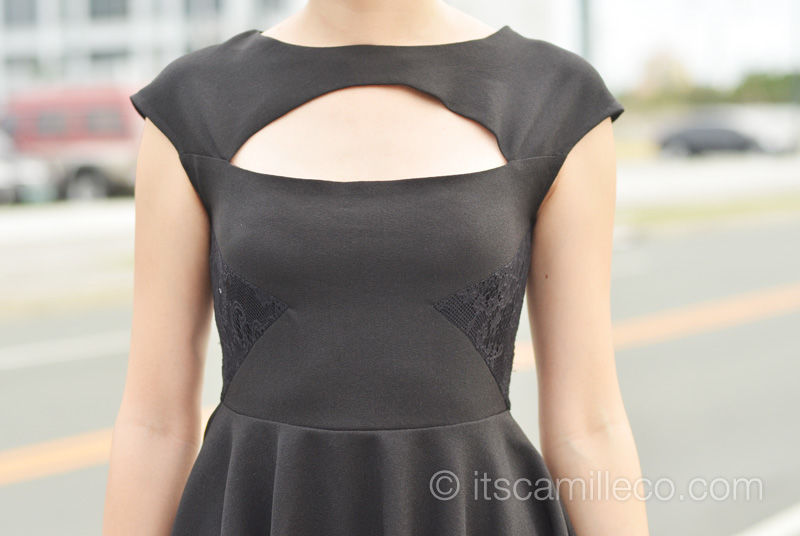 Romwe dress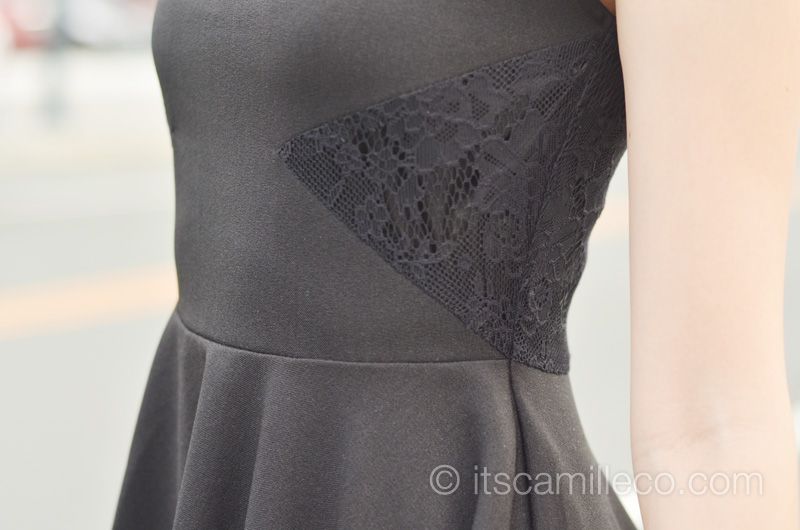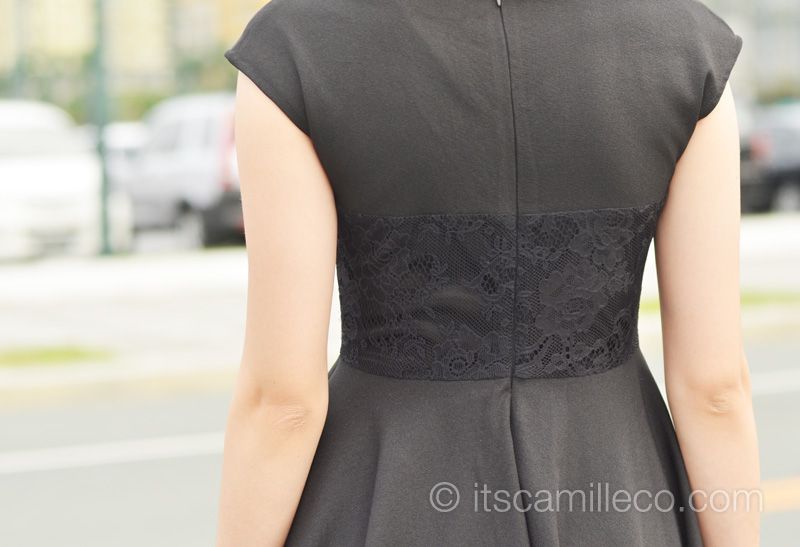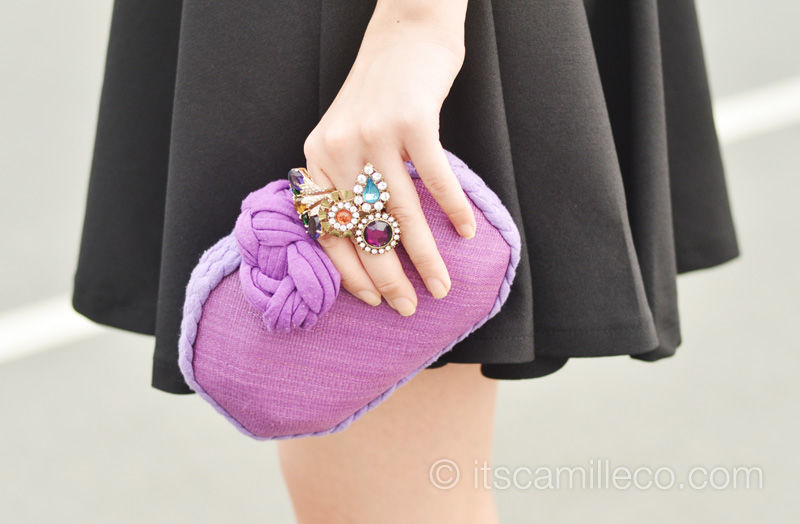 SM Accessories rings | R2R By Aranaz clutch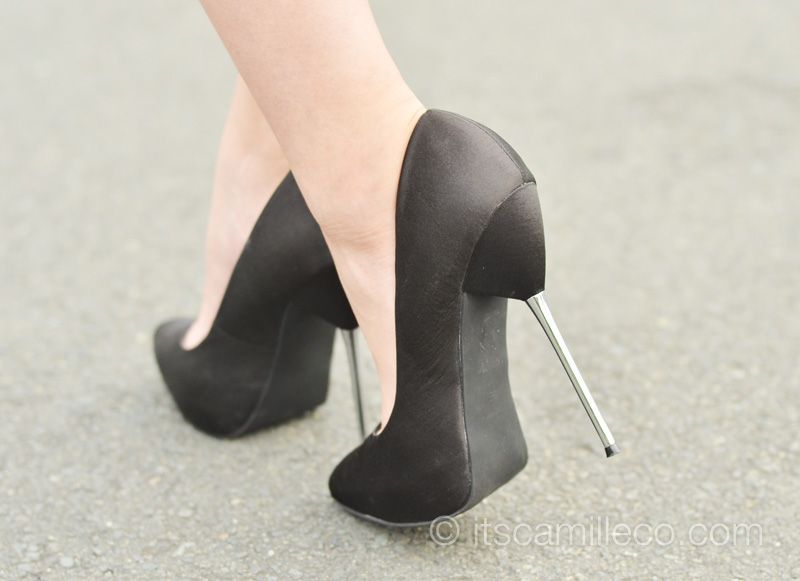 Call It Spring pumps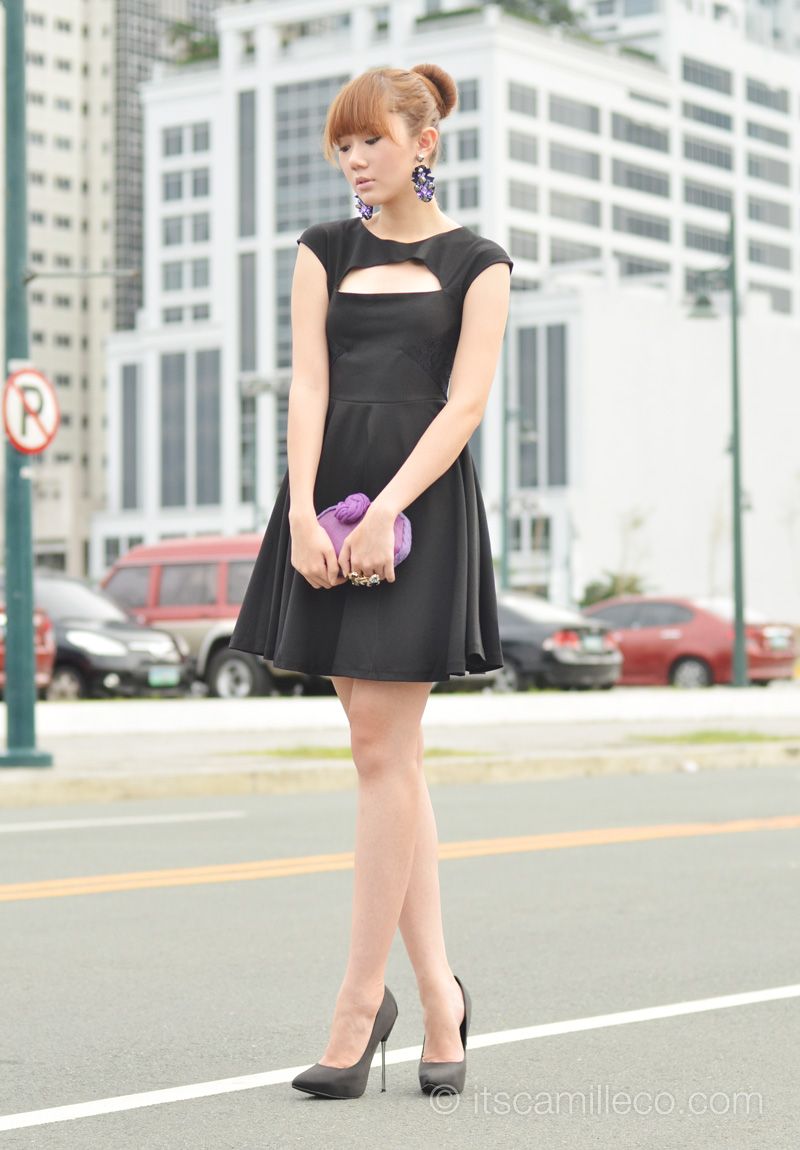 Whenever I wear statement earrings, I almost always put my hair up or to one side so that I can better show my earrings off. Since this is a simple LBD, I went for a sophisticated donut bun. I know a lot of you have been asking for a tutorial so here it is! Finally! This is a slightly different donut bun using Pinkbox accessories but I'm sure you'll like it as well.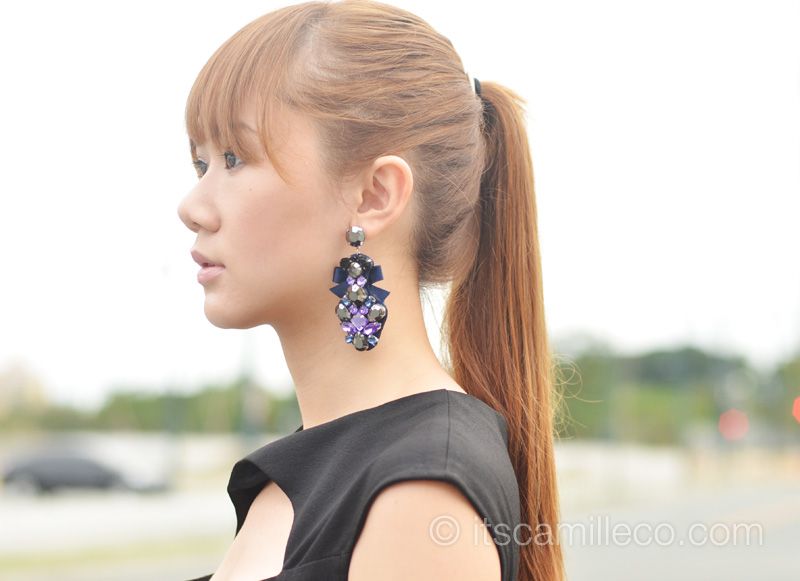 So first, tie your hair up in a ponytail. I'm using my Goody double wear elastic in silver.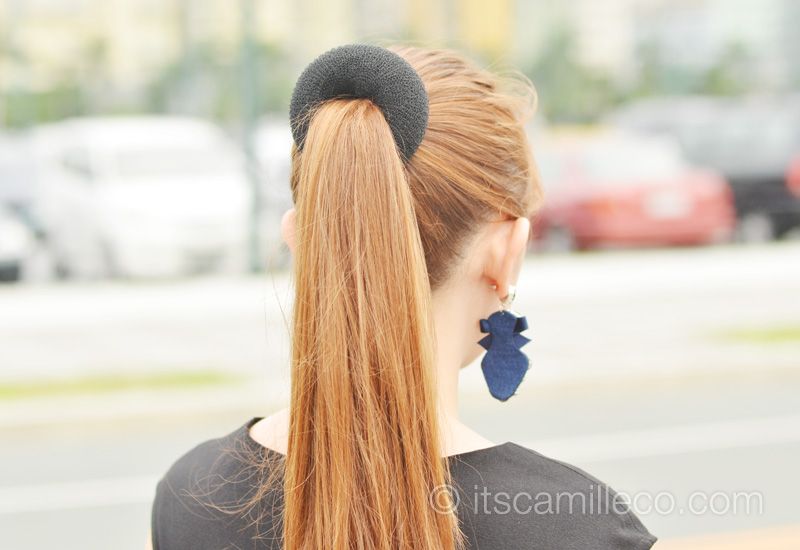 Insert the Pinkbox donut bun like this.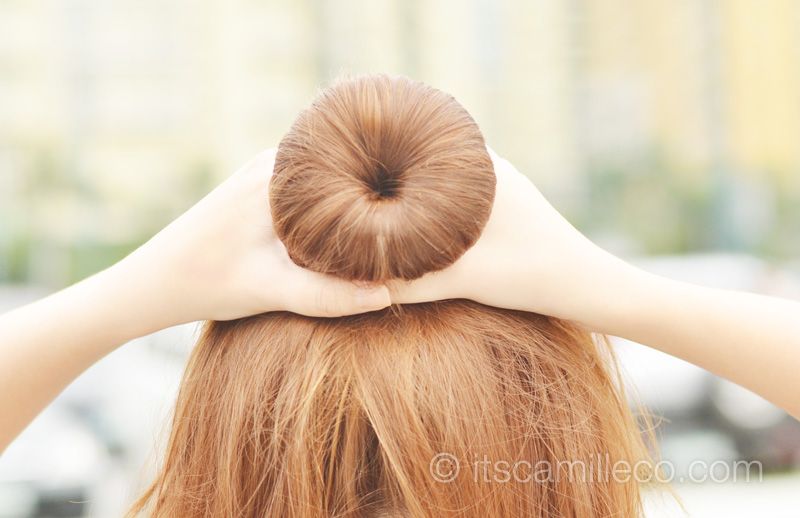 Cover the Pinkbox donut bun with your hair like this. So basically, it's like wrapping the donut bun.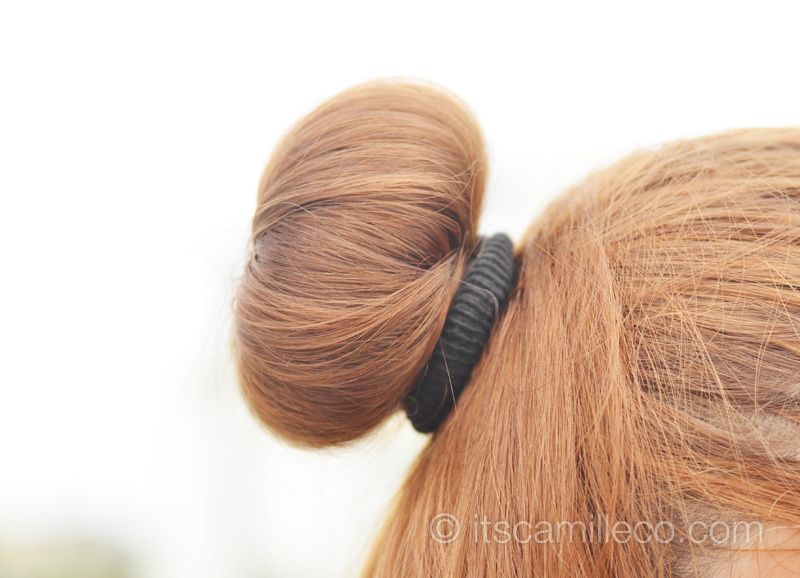 Grab another elastic and tie your hair to secure your covered bun. This time I'm using an elastic from Pinkbox.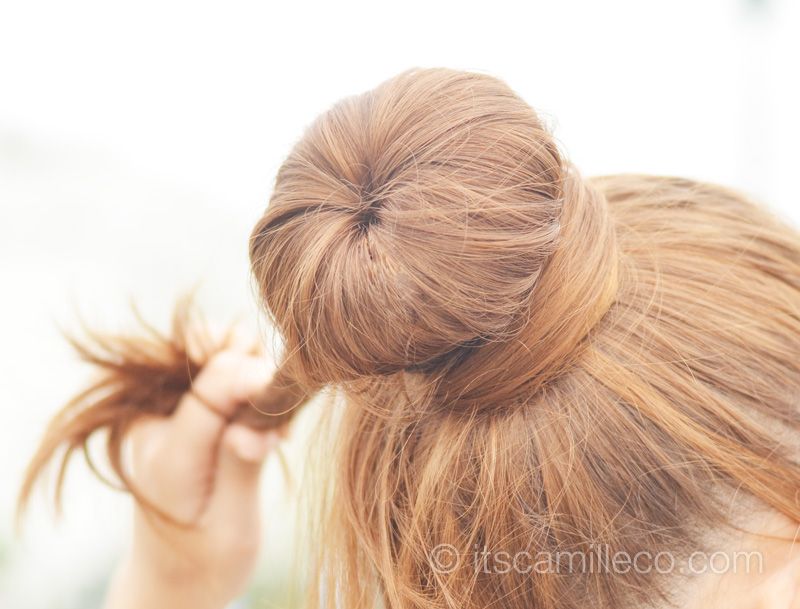 Gather the hair that's left, twist it and wrap it around and under your bun to cover the second elastic.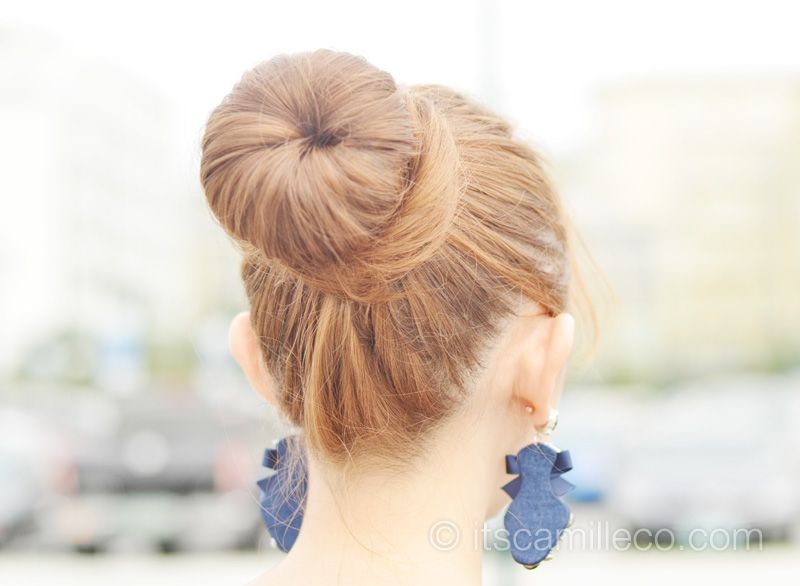 Secure the end of the hair that you twisted with a pin and that's it! You have your donut bun!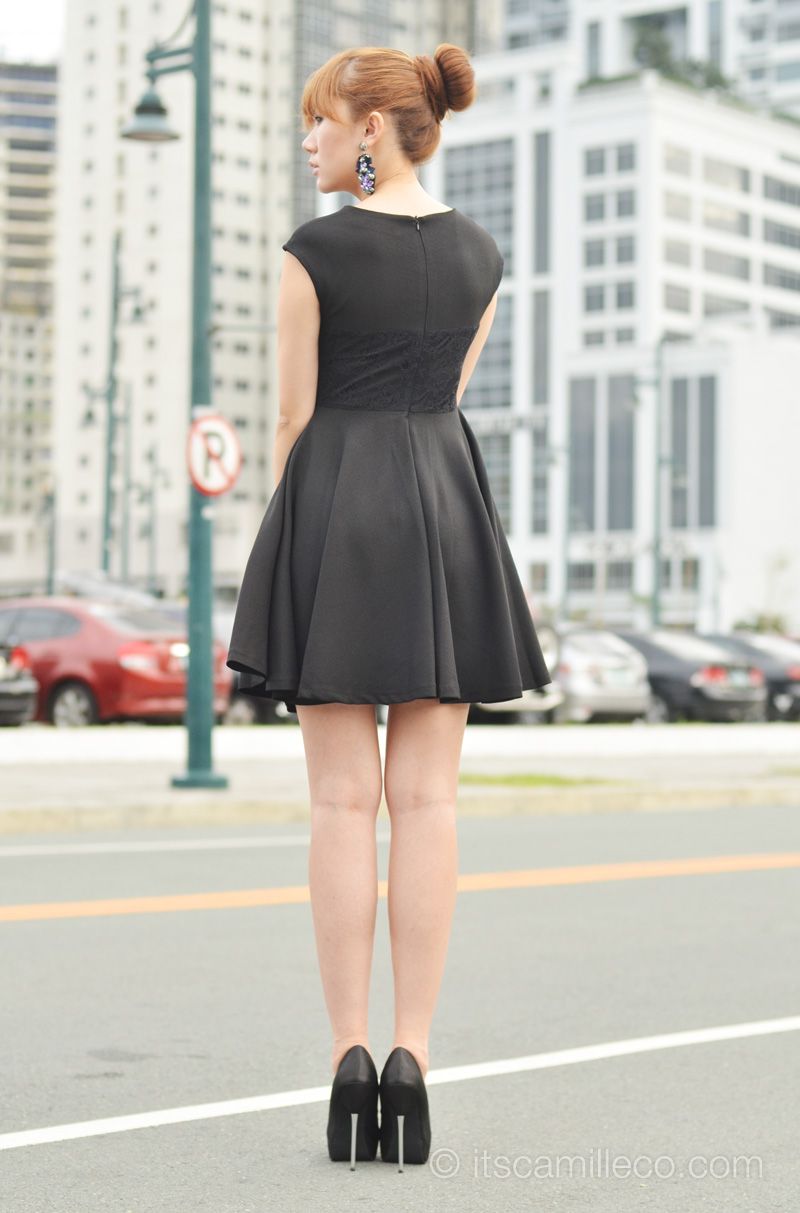 [button link="http://lookbook.nu/look/4324847-Peek-A-Boo" size="small" bg_color="#e5b3b9″ window="yes"]Hype this look at Lookbook.nu here[/button]