I just found a new happy place, a place where I can get pampered all day long!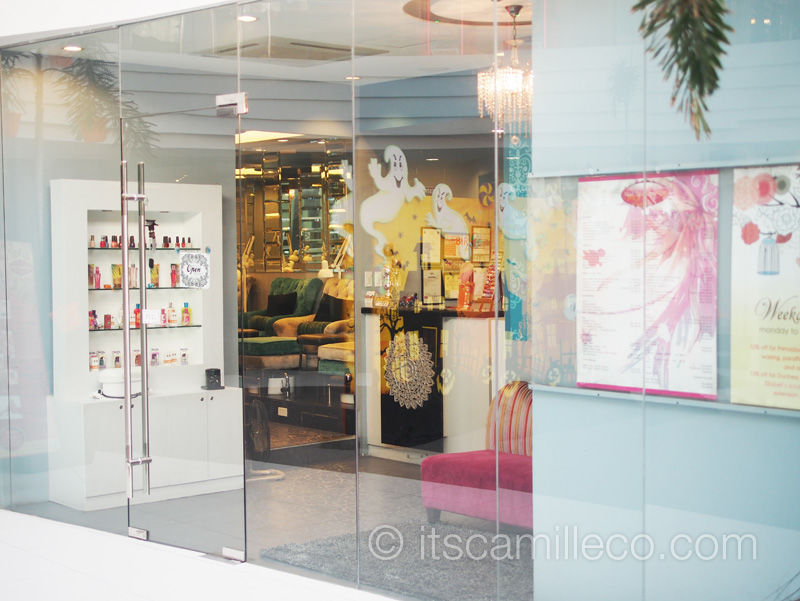 I've been mentioning it quite a lot here on my blog and on Twitter, it's none other than Nail Spa Lounge by Ellabell. I go to this branch located at the lower ground level of Northeast Square, Connecticut Ave., Greenhills. This is where all the magic happens. It's like a one-stop shop for a woman's grooming needs. I go here to get my nails and lashes done, get my body waxed or simply get a massage.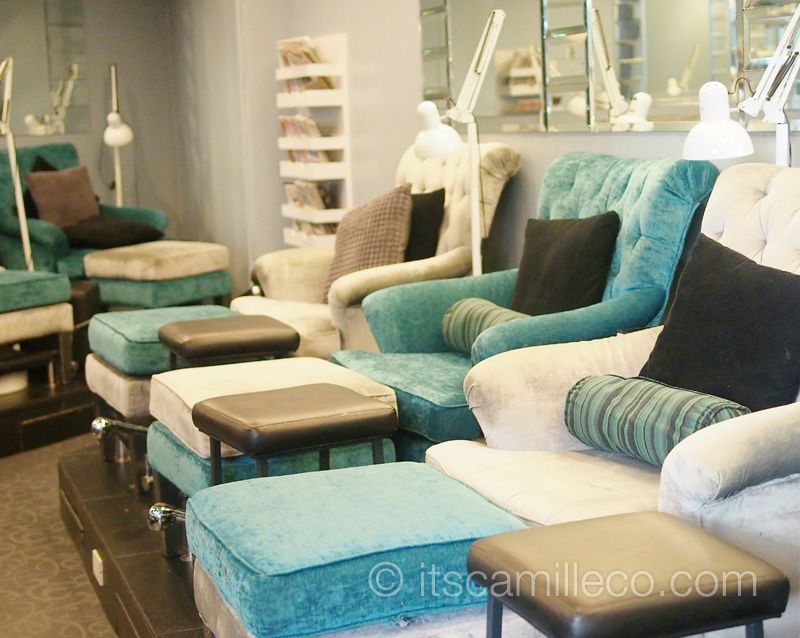 I love everything about this place–from the decor to the chairs to the ambiance. It's just so serene and relaxing. Even their tea is something I look forward too!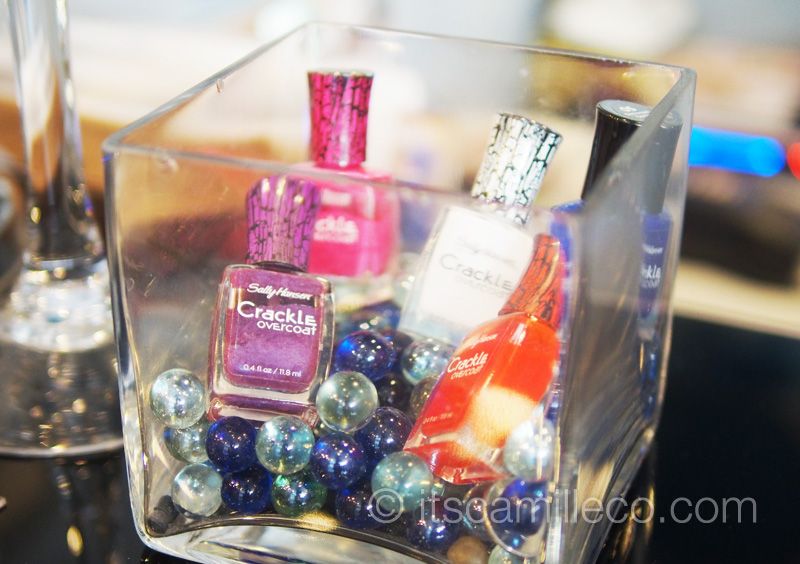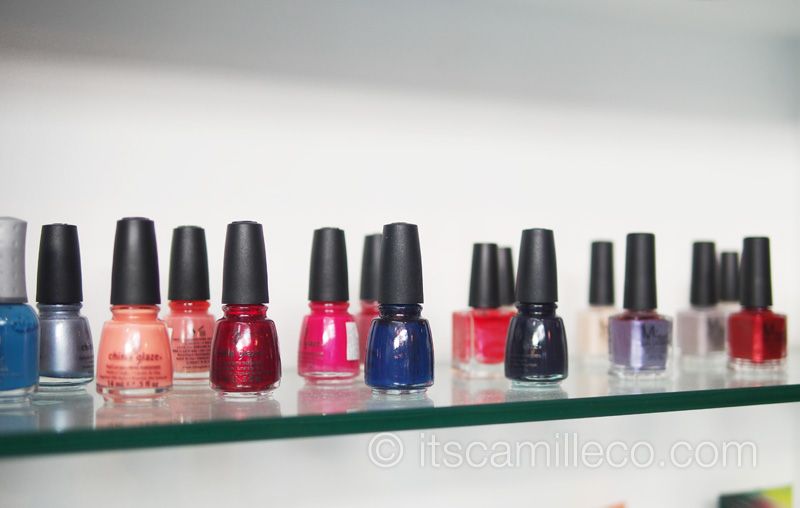 They have a lot of brands and colors. Orly, China Glaze, Misa and Sally Hansen are just a few of the nail polish brands they carry.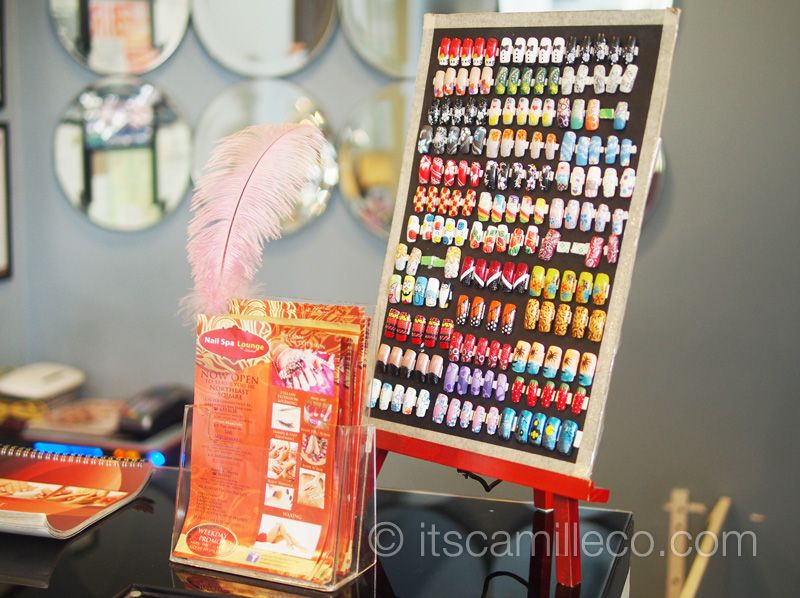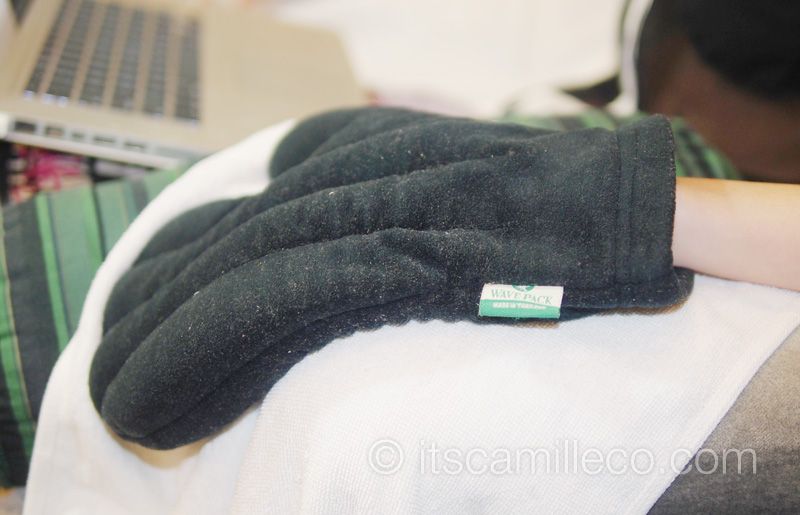 If you're not into nail art,  try one of my favorite services from Nail Spa Lounge–their primadonna hand and foot spa. It's the usual mani and pedi plus massage and treatment and so much more.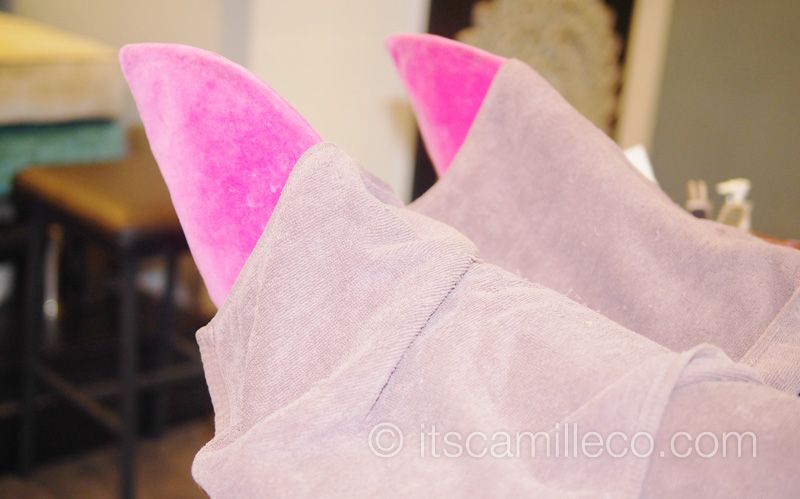 Primadonna will really make you feel like a princess! This is one of my favorite parts of the treatment when they wrap my hands and feet in hot packs. It feels so therapeutic. It's as if all the stress on my hands and feet are being whisked away to a far far away land, never to return again.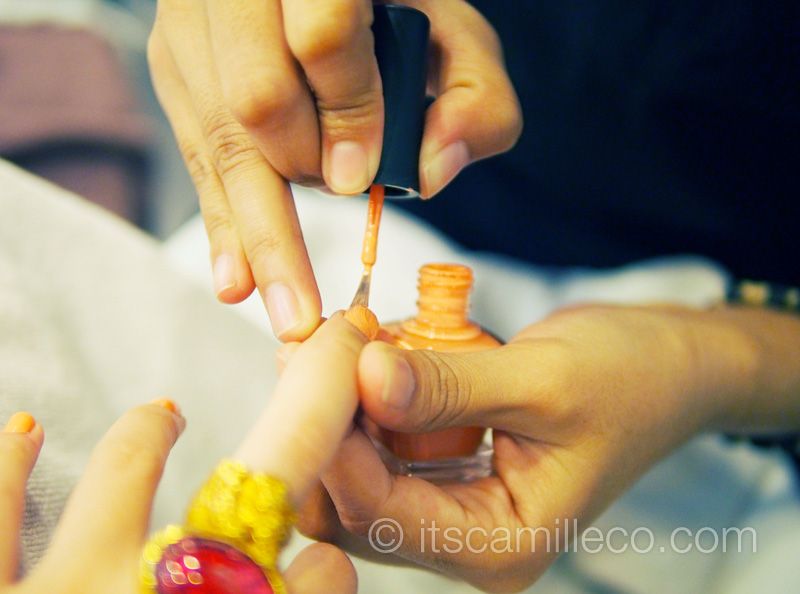 Another thing I love about Nail Spa Lounge is that all the technicians are very accommodating. They're always smiling and ready to take on any challenge. Last week, my challenge to them was to paint ombre nails. Technician Maricar was game as ever!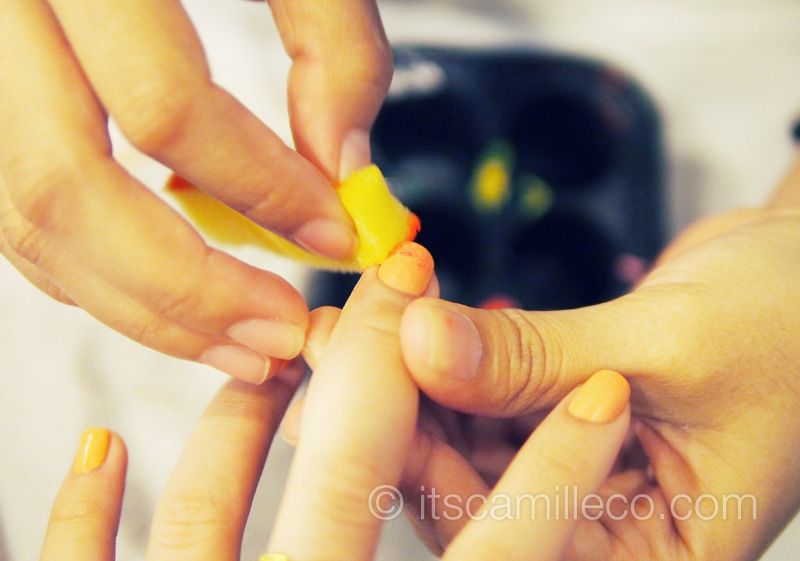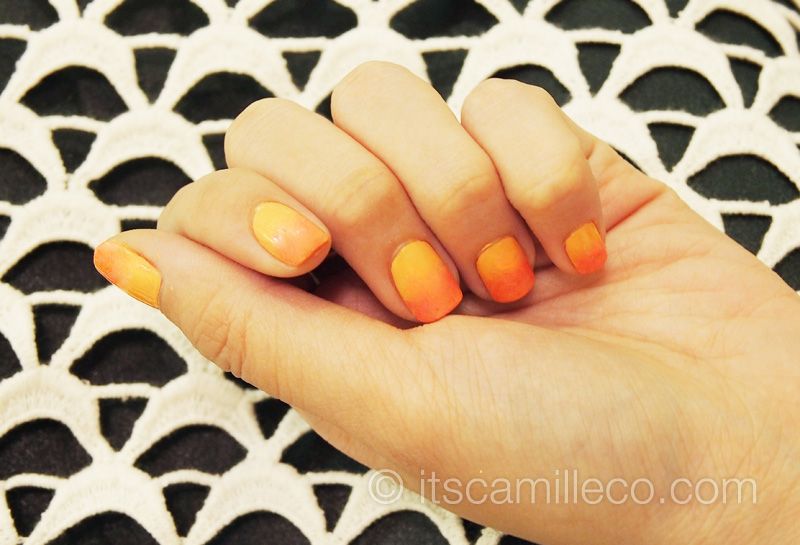 Voila!  I'm telling you, I was in love with my ombre nails for the longest time! If only I could go months without removing them, I would!
After I get my nails done, this is where I usually go to get my lash extensions done.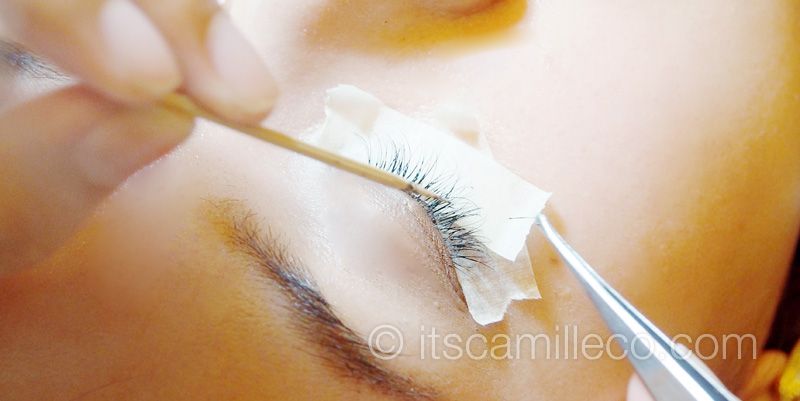 That's human hair strands carefully glued one by one on my lash line. Maricar is also the one who does my lash extensions. Close na close na kami because I'm always in this room for my extensions. I chat her up endlessly!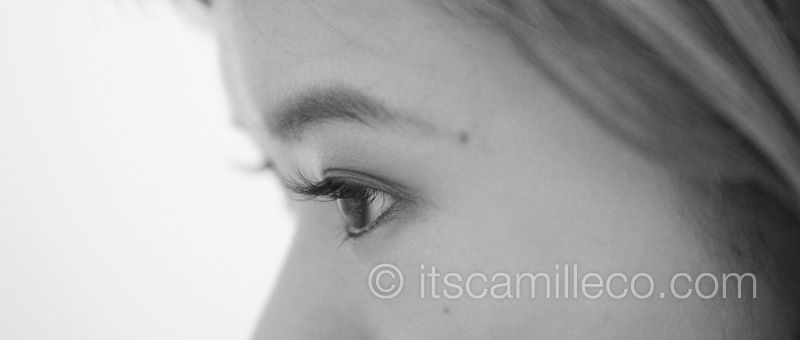 Out of all the lash extensions that I've tried, Nail Spa Lounge' lash extensions are my favorite (and my friends who've seen me remarked as well). I think it's because they're not synthetic hair so they feel light and look natural. You can really see the difference especially after a few weeks when the extensions are starting to get deformed and such. Unlike other lash extensions, they don't go in all sorts of directions, looking all weird and clumpy. I swear I'm addicted to their extensions! They cut down make-up time by A WHOLE LOT!
If you want to check out Nail Spa Lounge By Ellabell yourself, you can visit this branch or their other branches at Robinsons Place, Ermita and Megamall. Follow them on Twitter and Facebook too for promos and updates!