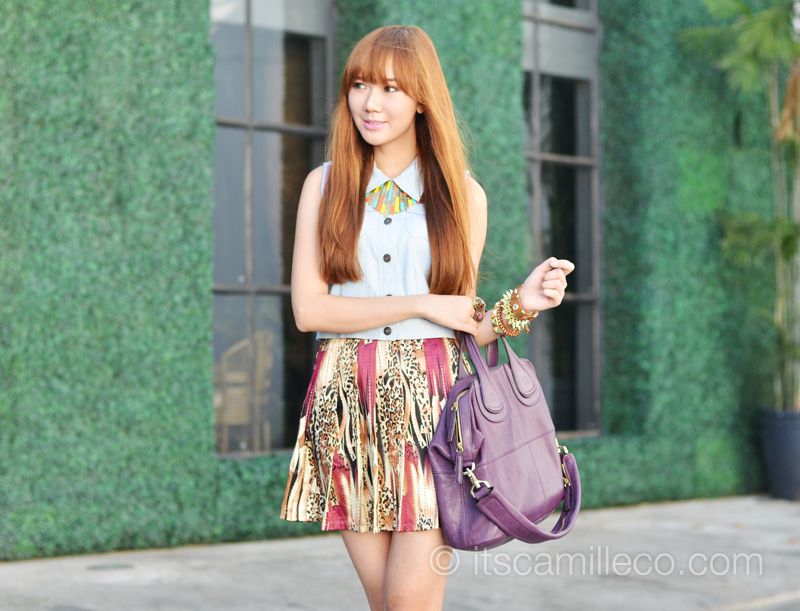 Oh to be young and freeeeeeee. I'm making the most out of my twenties by dressing like this every once in a while. Lord knows that when I grow older, I probably wouldn't be able to pull this off anymore. Cue song: Forever Young, I wanna be…. forever young haha! Funny how the world works. When we were younger, we all wanted to dress older and fast-forward to when we're legal. Now that we're older, we want to go back to yester-year. So this I say to you tweens out there, listen to Ate Camille–enjoy your youth. (Akala mo naman napakatanda ko na.) Dress your age and have fun with it!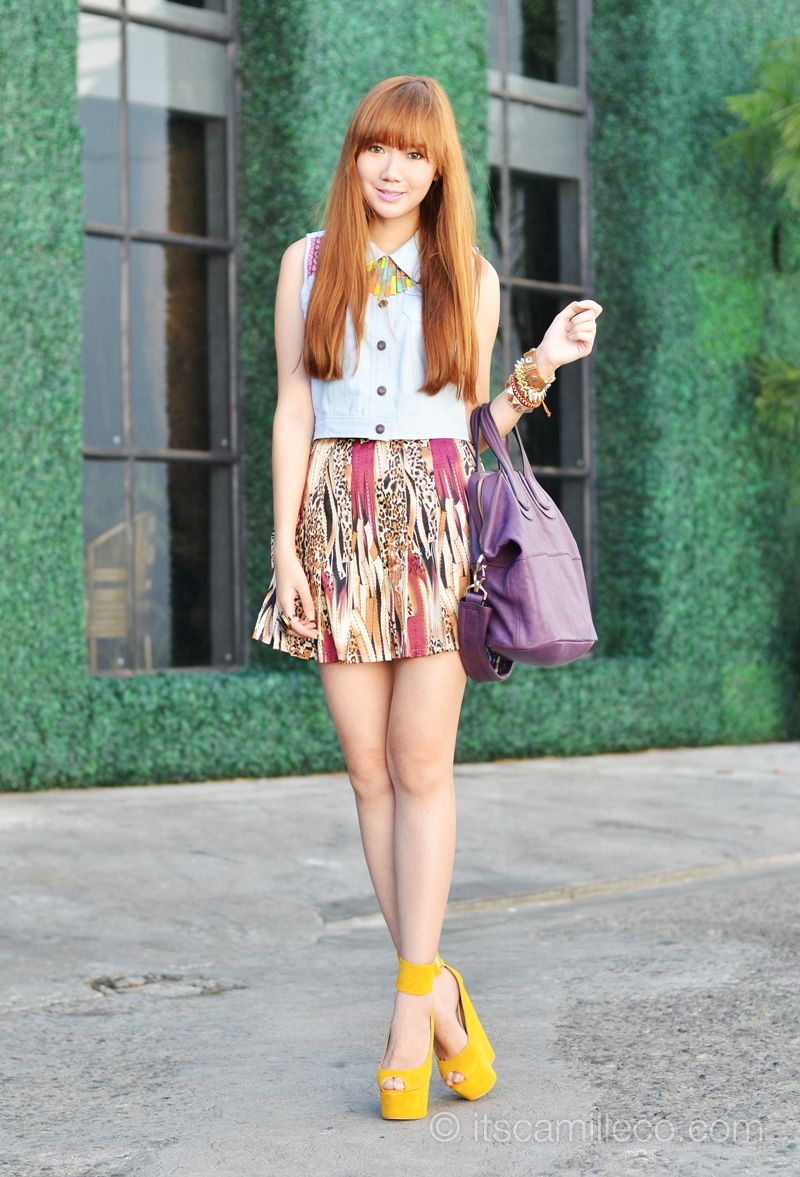 Putting this outfit together was a piece of cake. Not that I'm bragging or anything, I was just lucky all these items arrived at my doorstep at the same time and they all just happen to go together. Thank you for styling me, Lady Luck! :)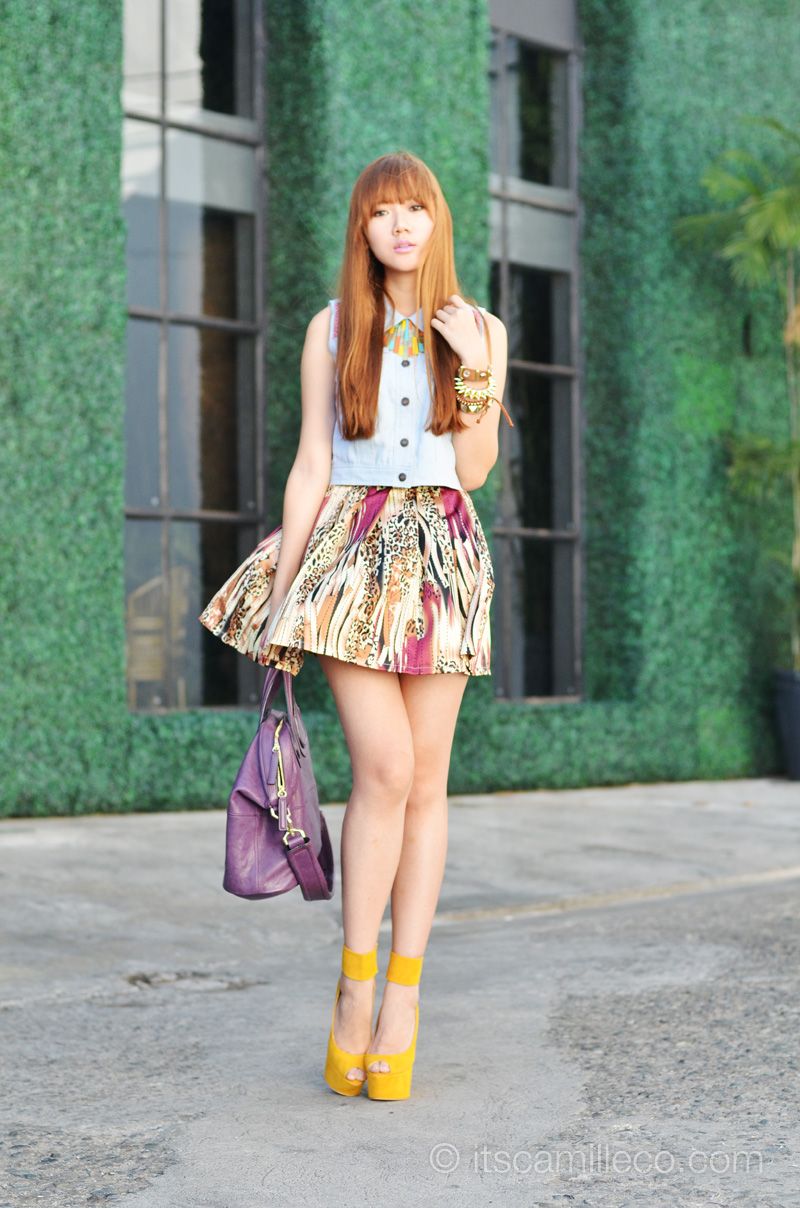 Here's a little styling tip: if you're unsure whether your shoes match your outfit or not, strengthen it by accessorizing your look using the same color as your shoes. Even just the tiniest piece of accessory can help. Take my outfit for example. I always say, in choosing which bag or shoes to use, look at your outfit's colors and pick a color from there. In my case, there's no yellow/mustard on my top or skirt so I got a necklace with yellow on it. It's a tiny tiny detail but if you look at my outfit as a whole, it contributes a lot. Plus, yellow/mustard almost always look great with tan/brown, magenta, purple, and blue denim–all of which are present here.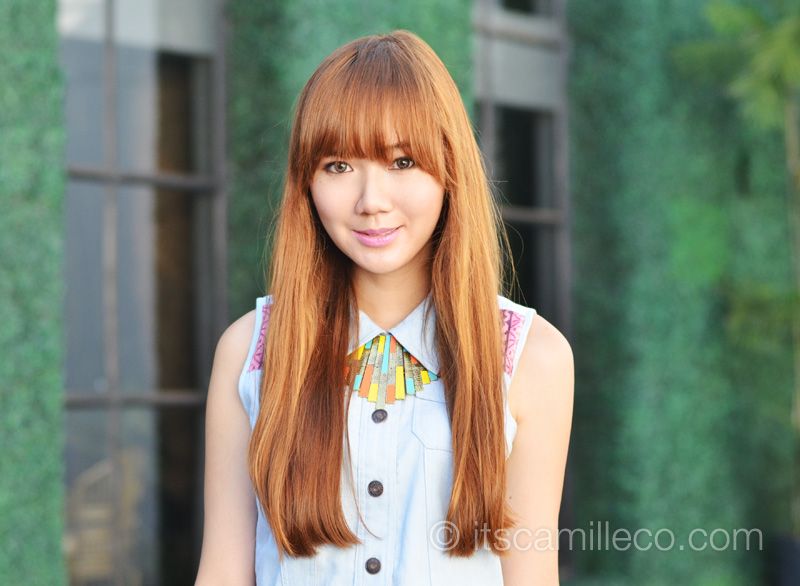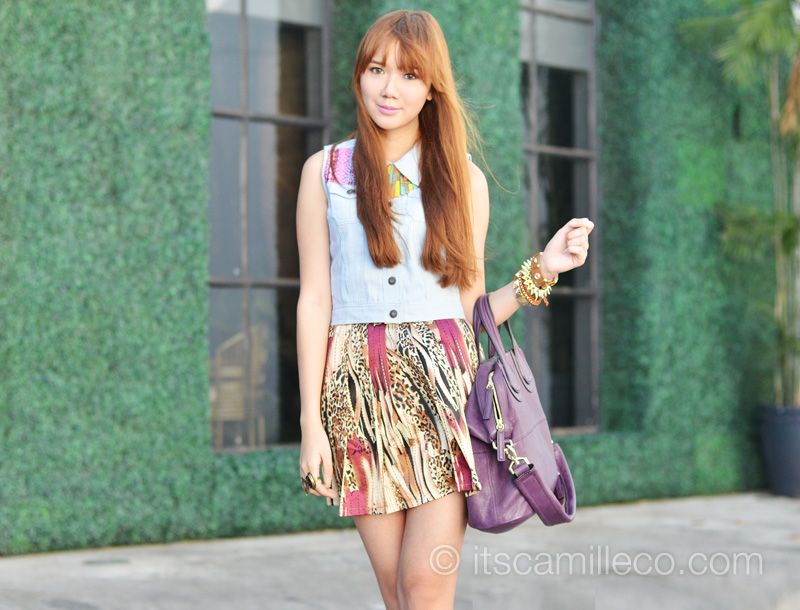 [button link="http://lookbook.nu/look/4318773-Modern-Safari" size="small" bg_color="#e5b3b9″ window="yes"]Hype this look at Lookbook.nu here[/button]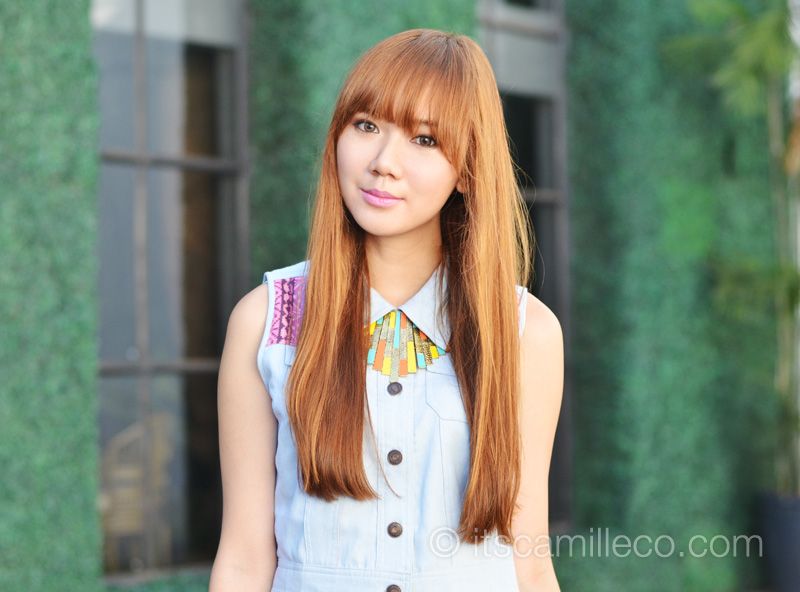 Shop ABCD denim top/vest
Mia Casa necklace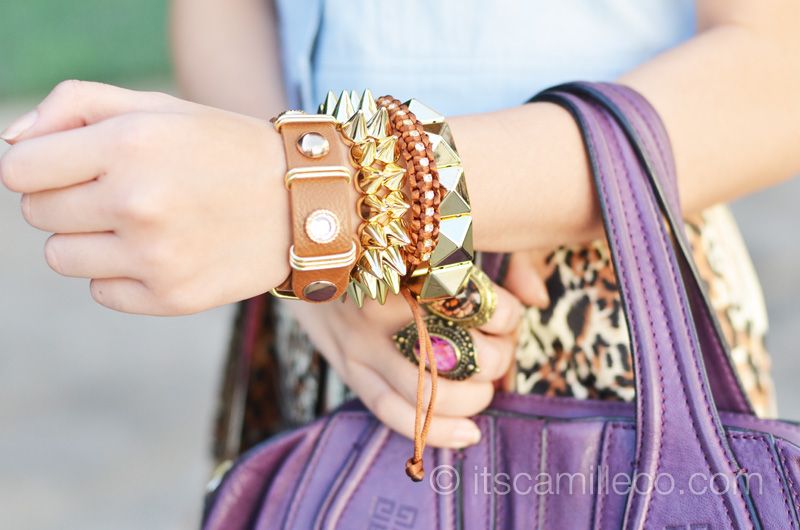 If you have difficulty choosing which arm candies to combine, why not go for a set instead? Tomato has a lot of bracelet sets available at both their branches and online for only P400. They have sets with watches too priced at P800. Once you get the hang of mixing and matching them, you can use the bracelets and watches individually and make your own arm party! These are great Christmas gifts as well! If you order online, Tomato.ph even offers free gift-wrapping services plus free delivery nationwide. (Tomato.ph also delivers internationally.)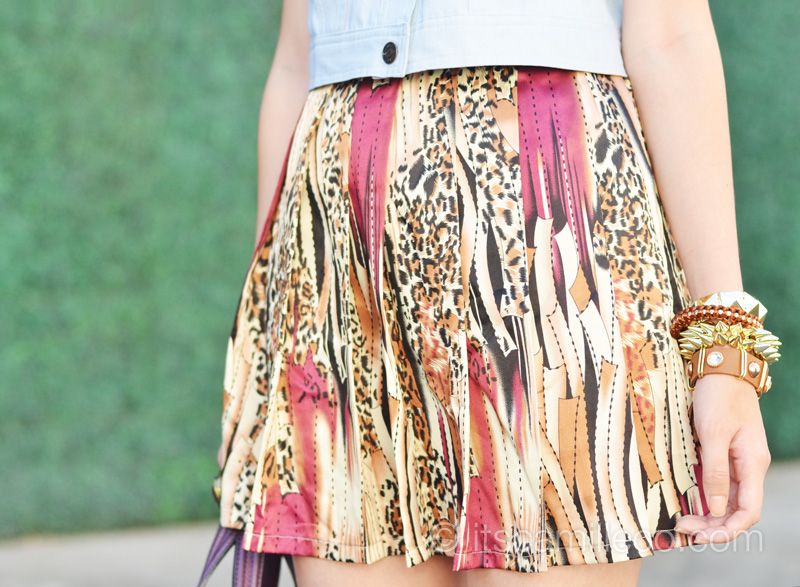 Shop ABCD skirt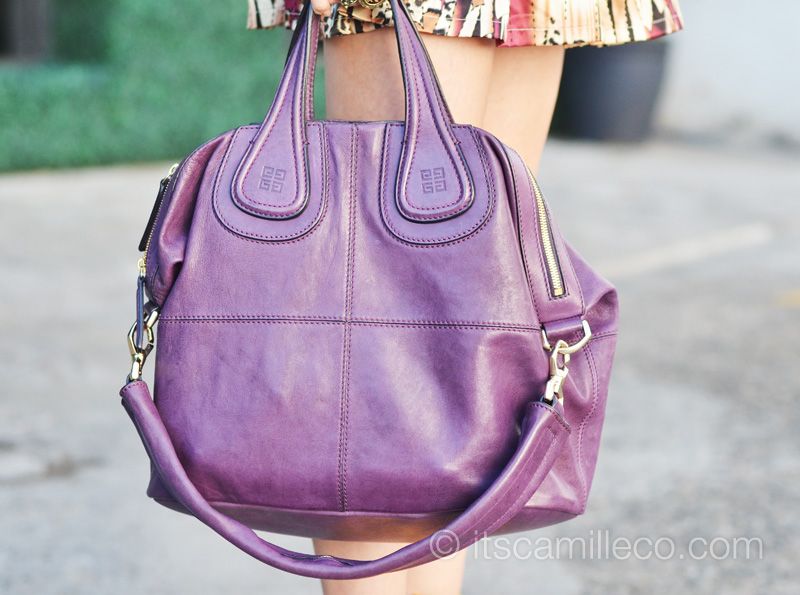 Givenchy bag
DAS shoes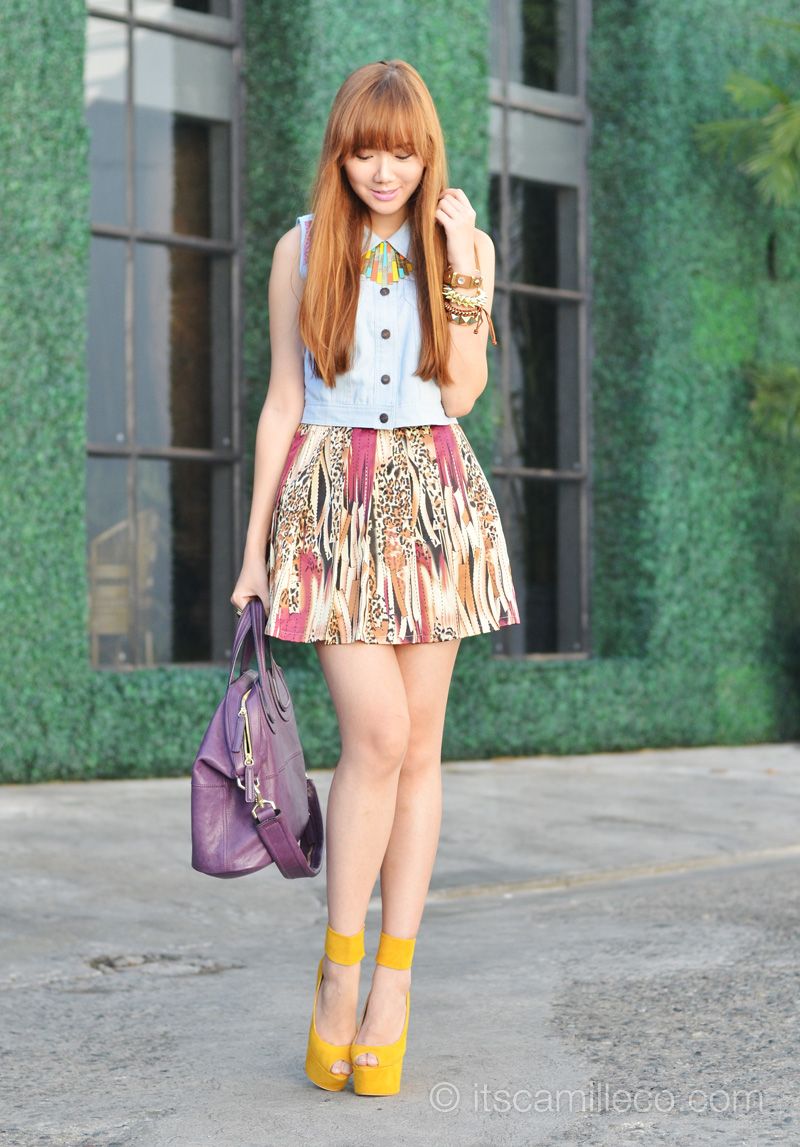 A lot of you always ask me how I can last a day in heels. The answer is, I don't! Like the ordinary girl that I truly am, of course I bring flats with me for back-up! These wedges are HIGH! I need my flats to finish my errands on time.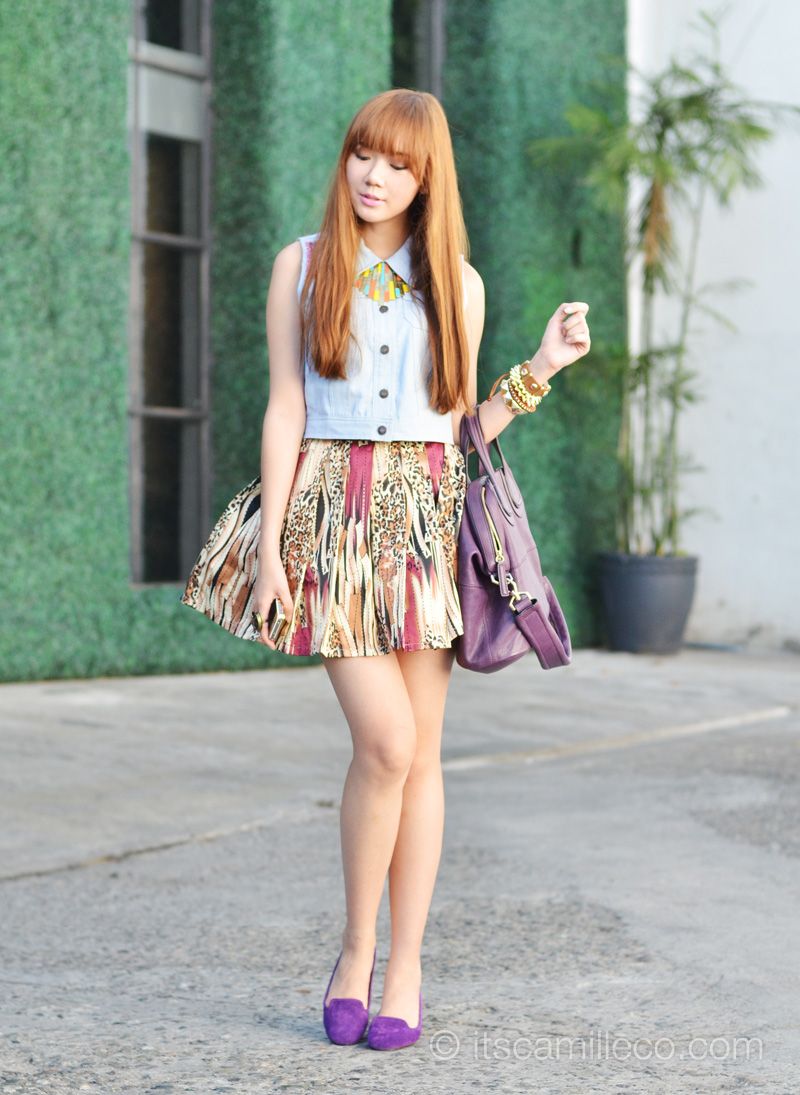 Tada! Purple slippers this time! I told you I love androgynous shoes, slippers included.
Primaluxe purple suede slippers/flats