What's your dream gift this Christmas? Is it an Alexander McQueen clutch, a Balenciaga City, a Givenchy Antigona, a pair of Christian Louboutins? Well, if your answer is hell to the yes, then you could be in luck! Social shopping site, Motilo, and luxury shopping destination, Matches, have teamed up to offer you the chance to win your dream Holiday Season wish list! And when I say dream, I really mean DREAM–as in BIG, REEEEEAAAAALLY BIG! Why? Because 3 lucky winners will be chosen at random to win a £1,000, £500 or £100 Matchesfashion.com shopping spree!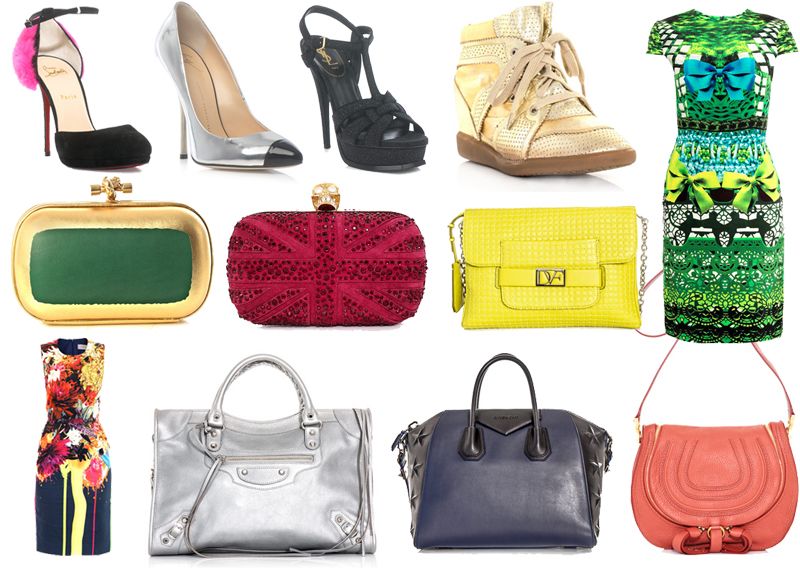 Just imagine what you can buy with these prizes! 2 YSL shoes? 2 Charlotte Olympias? 2 Lanvin dresses? OMGWHDHS!!!! If you're still not itching to know how to join, something is seriously wrong with you! This is your chance!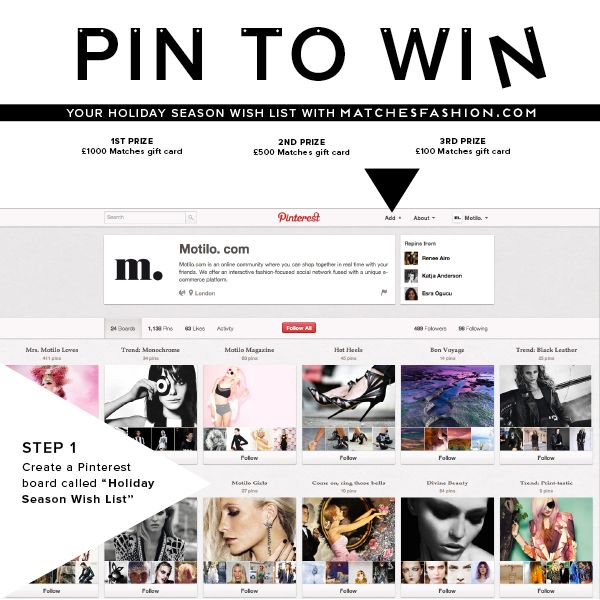 So here's what you have to do to join:
Create a Pinterest board called "Holiday Season Wish List".
Visit the Matches boutique on Motilo and pin your favorite items to your "Holiday Season Wish List". (Please remember your wish list can only contain items from Matches that are sold on Motilo.com)
Add #Matchesfashion to every item you pin.
Competition closes at midday on December 17 so I suggest you start pinning. The more pins you do, the more chances you have of winning!  FOR MORE DETAILS, CLICK HERE.
Good luck! You can follow me on Pinterest too here.