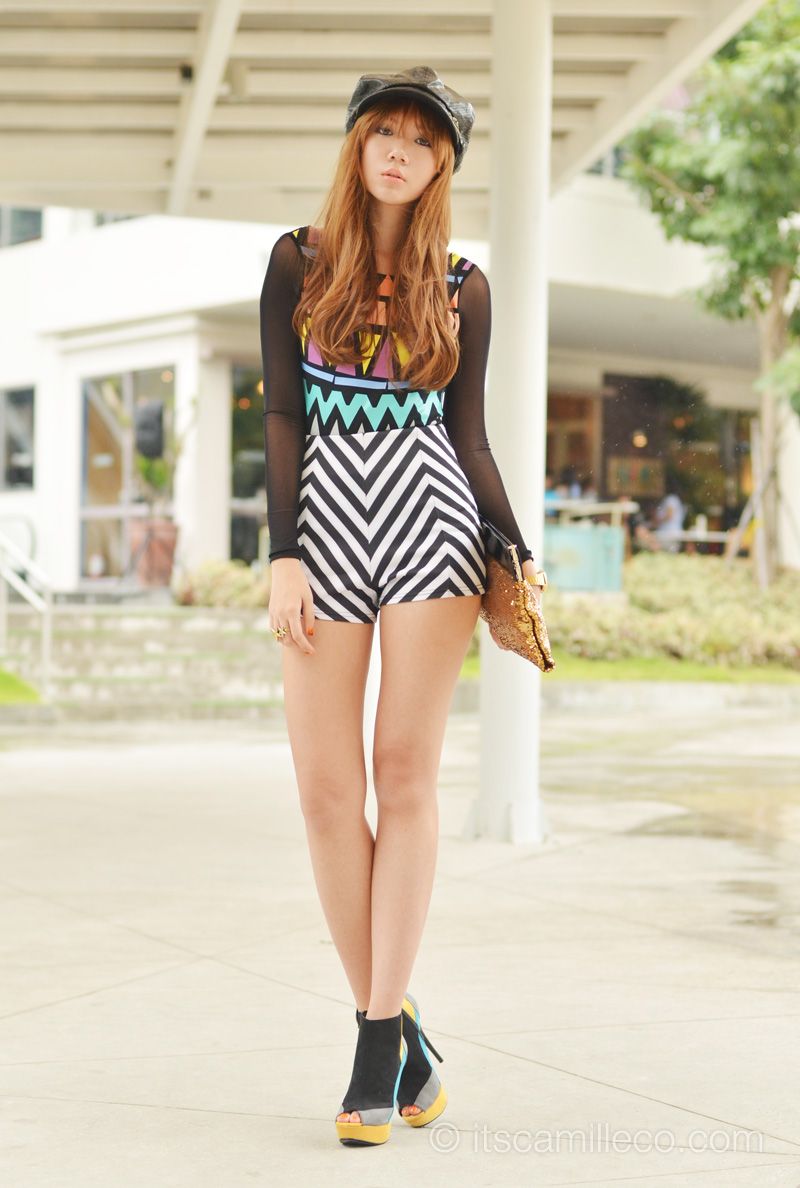 I've never seen so much stripes and geometric patterns in one outfit! Talk about making a bold statement! I actually wore this to the Kickers x Bauhaus launch back in November so please excuse my Halloween nail art care of Nail Spa Lounge.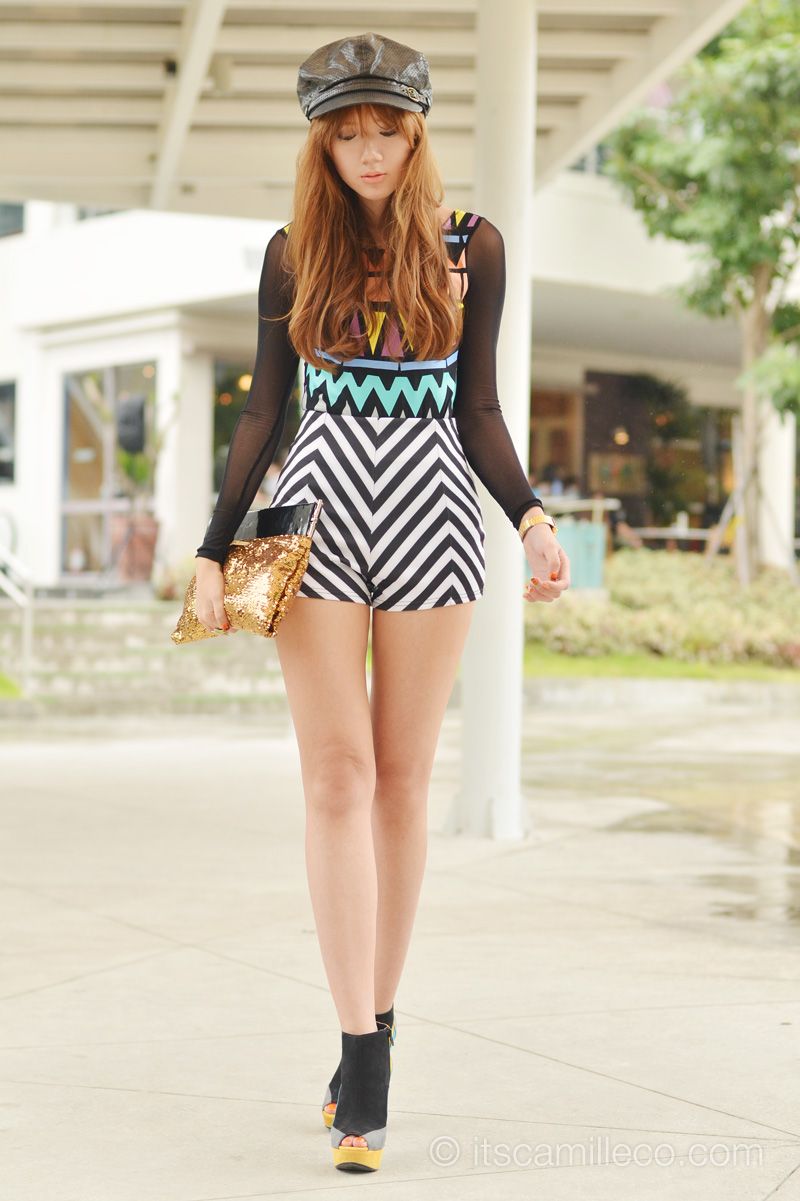 It's been such a long time since I last wore a bold print on print combination. I missed this! It really is so much fun mixing patterns and colors. It's definitely one of my favorite styles to play around with.
The top I'm wearing here is actually a bodysuit which is the reason why it fits so well and snug. It's perfect for bottoms like my shorts because this way, there are no lines and bulges showing. Don't you just hate it when you that happens? You want to wear your sexy and form-fitting skirt or shorts, but you can't because you top is showing underneath. Bodysuits, this is why you were invented!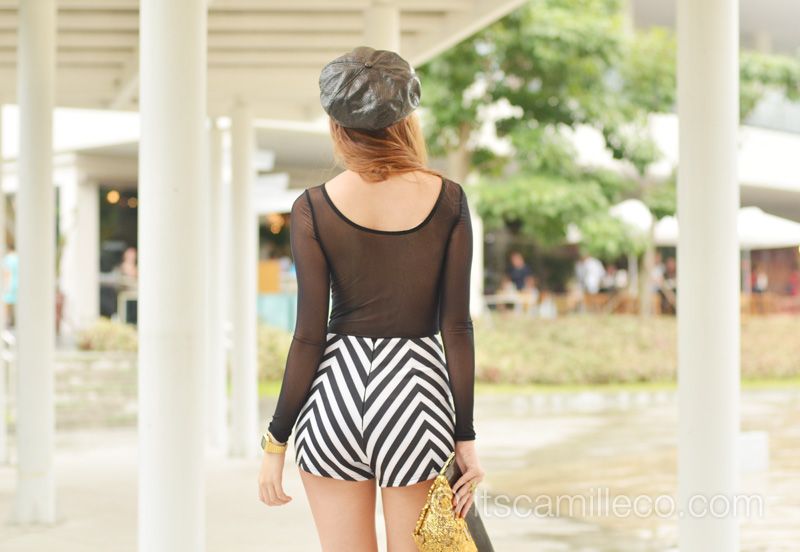 I'm bringing sexy back, yeah! Them other boys don't know how to act, yeah!
I just thought I'd break into song for a little while. Haha! It's just that this bodysuit is too awesome! Look at that back! Mesh backs are the best.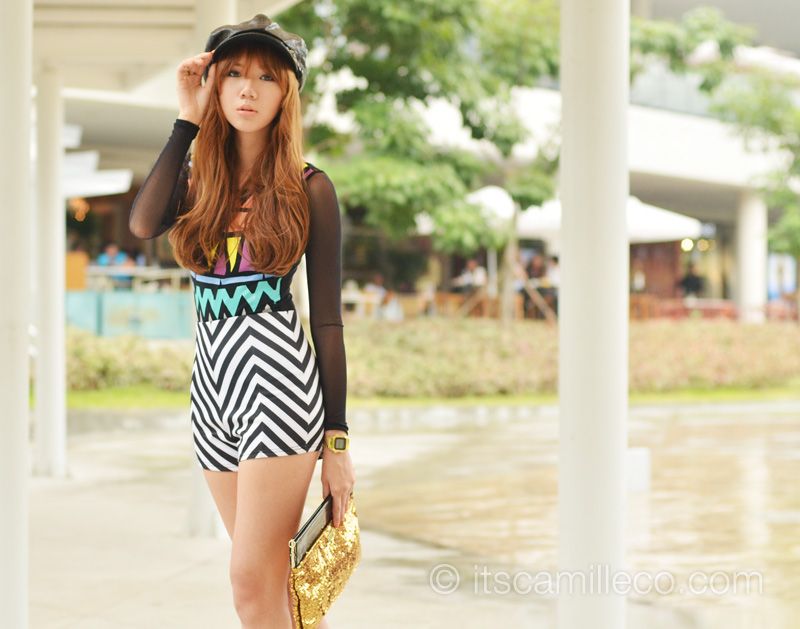 Since my outfit is already so loud, I thought I'd refrain from looking like a walking reflector by toning down the accessories. I just wore a watch and a cute ring and that was it! Besides, my sequined clutch already took much of the spotlight. It's a drama queen so it doesn't like sharing the stage. LOL!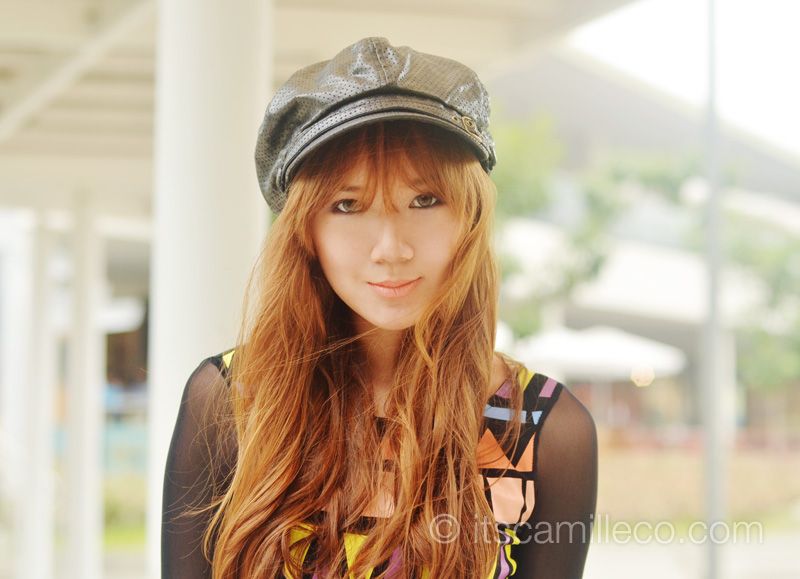 SM Accessories cap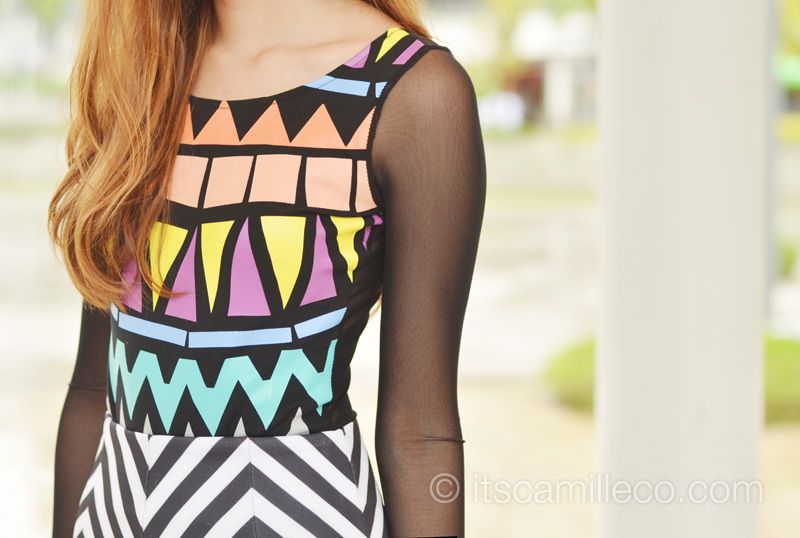 Market HQ bodysuit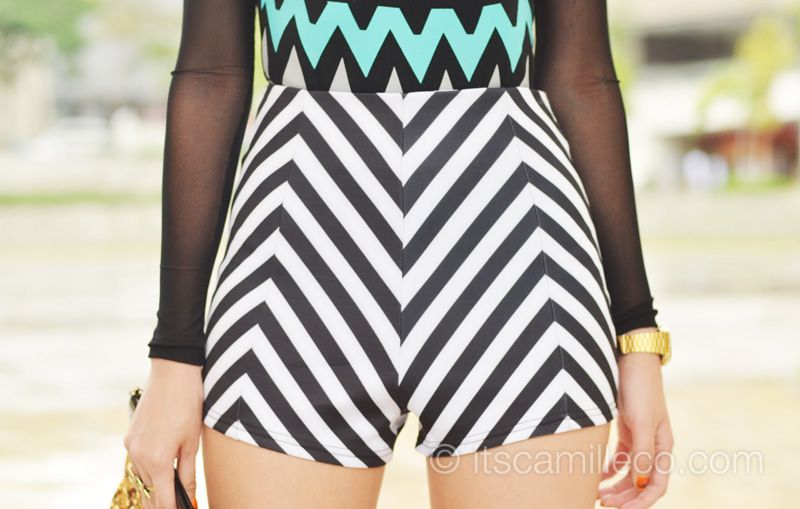 Pinkaholic shorts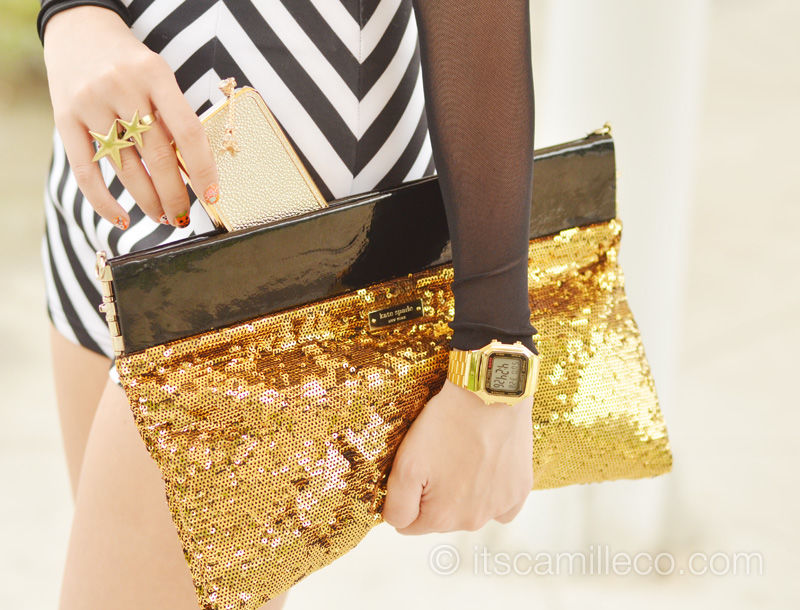 Kate Spade clutch | Watch Factory Casio watch | @i_nako Eiffel Tower pluggy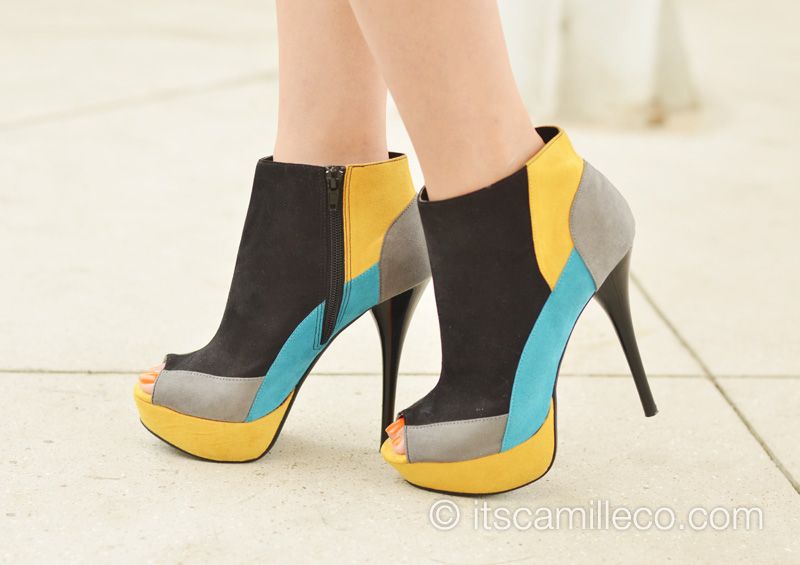 Feet For A Queen heels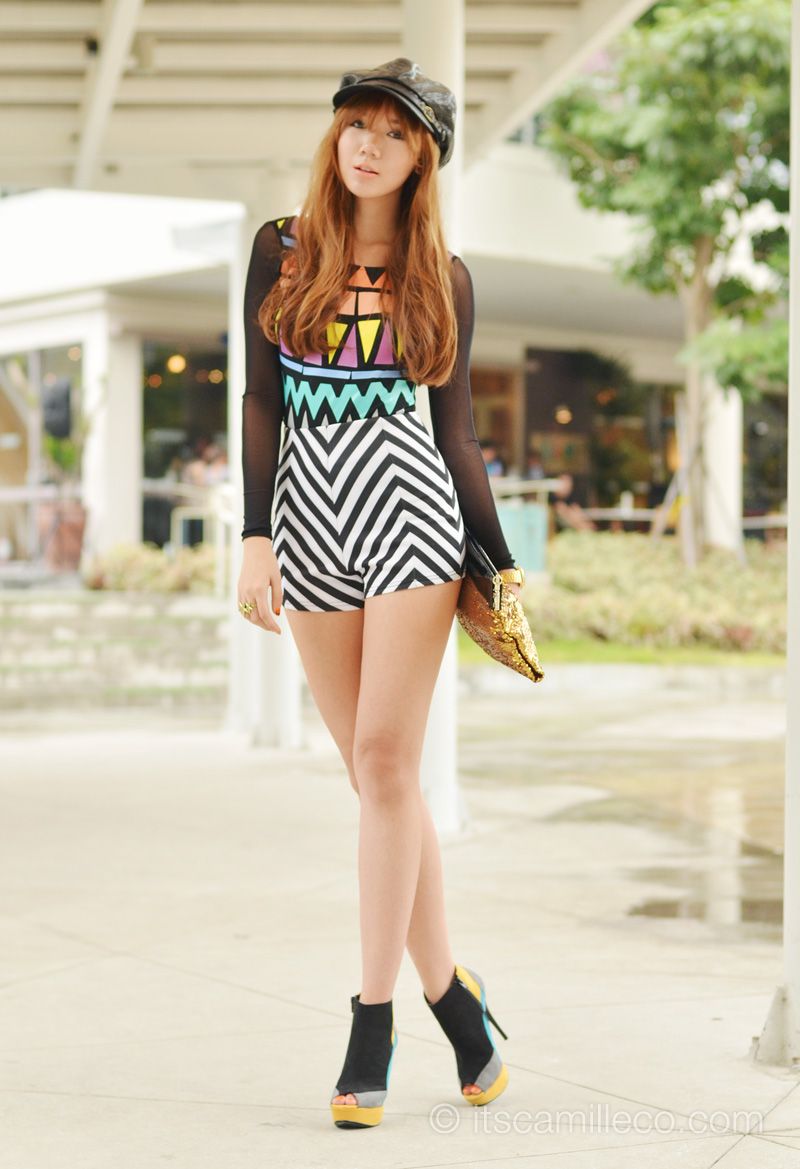 [button link="http://lookbook.nu/look/4314721-V-For-Victory" size="small" bg_color="#e5b3b9″ window="yes"]Hype this look at Lookbook.nu here[/button]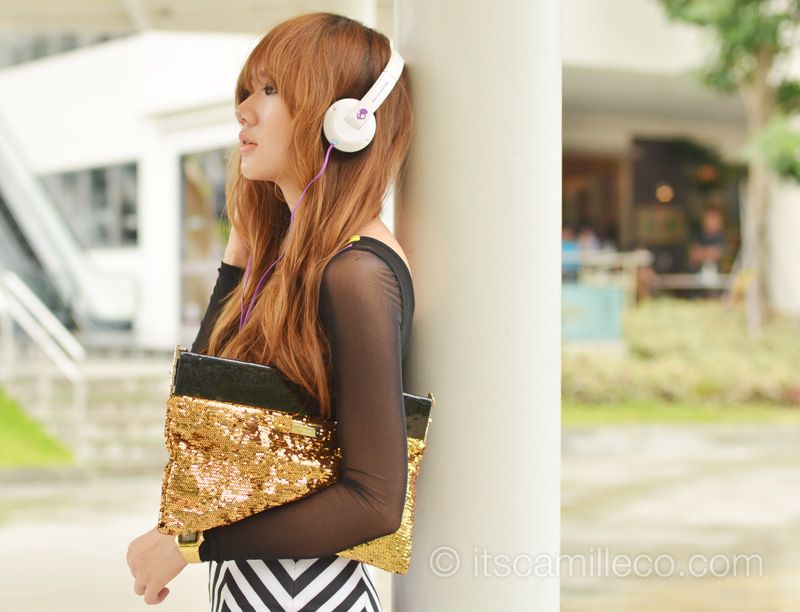 And since my headphones matched my outfit that day, I thought I'd show you my latest gadget! Now, I look so K-Pop stage ready! Haha!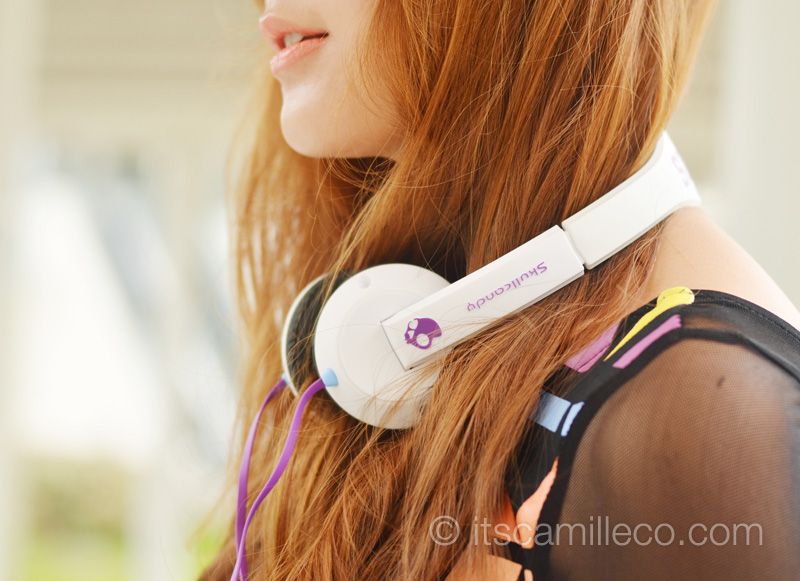 Skullcandyheadphones