I really wish we have weather like that of Hong Kong's here so that I can keep wearing my sweaters and stockings without sweating a bucket and people staring at me all weird. Pfft. Oh well, it was fun while it lasted. Here's another one of my outfits from trip to Hong Kong a few weeks back.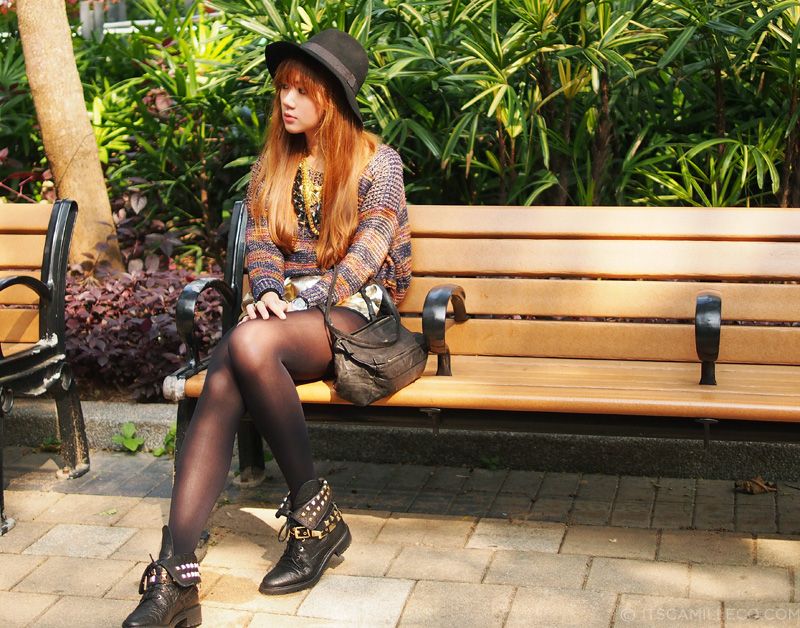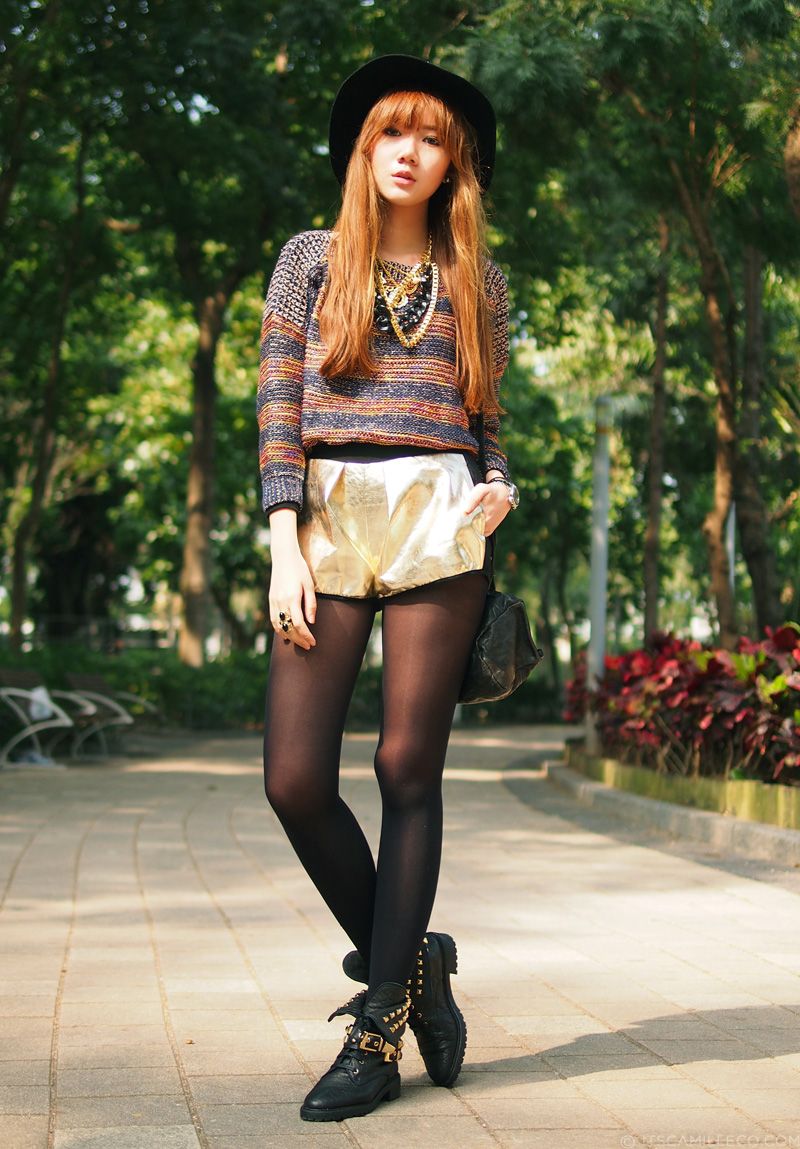 Say hello to my reflector shorts! They really look like reflectors don't they? I actually have these in both gold and silver. I can probably use them for my shoots, together with my reflector skirt. LOL! Who says you need fancy photography equipment when you have shorts and skirts that can double as reflectors? 2 birds, one stone! Haha!
I paired my shorts with this lovely knit sweater from The Ramp. The little gold touches on it subtly match my shorts without making me look like a walking gold mine. To edge my outfit up a bit, I accessorized my look with a chunky gold and black necklace mixed in with a daintier one.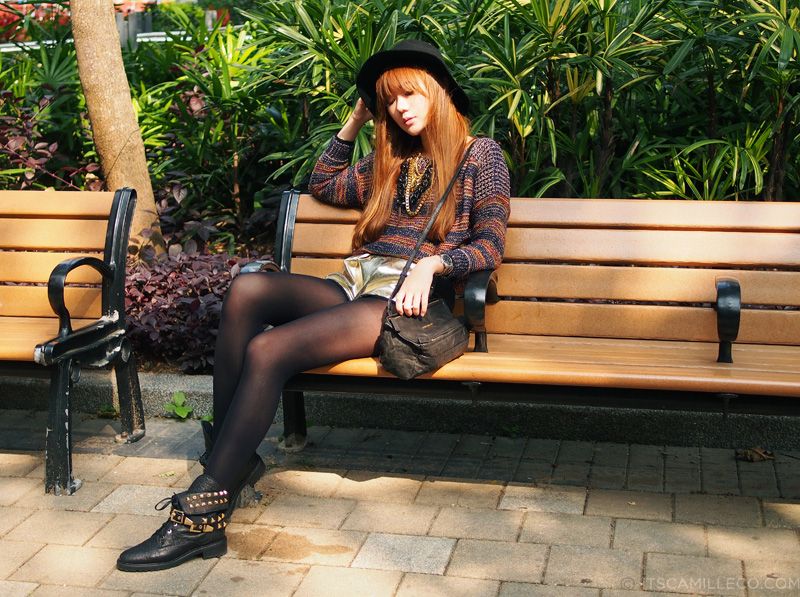 I then finished my look off with 3 new purchases from this trip–my bag, boots and hat! :) Clearly, I was happy with my purchases–VERY VERY HAPPY. :) I've been searching for a hat like this one for so long already. And my boots? Hands down, my favorite boots so far.  And don't get me started on this bag! I've been sporting this bag almost everyday since I got back. If you're searching for a small travel-friendly bag, I definitely recommend this.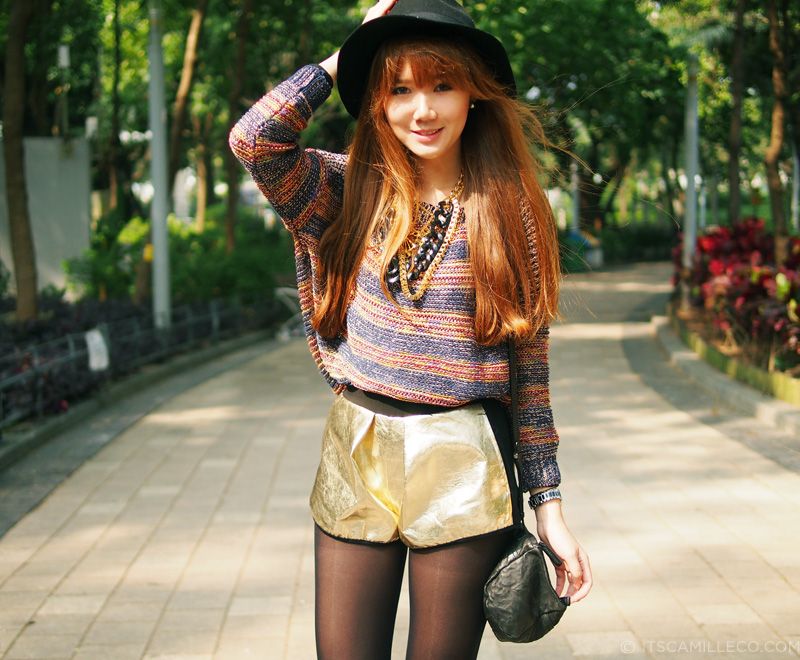 The wind kept blowing my hat away! No way that's going to happen. I'm holding on to my hat foreverrrrrrrrr.
Cotton On hat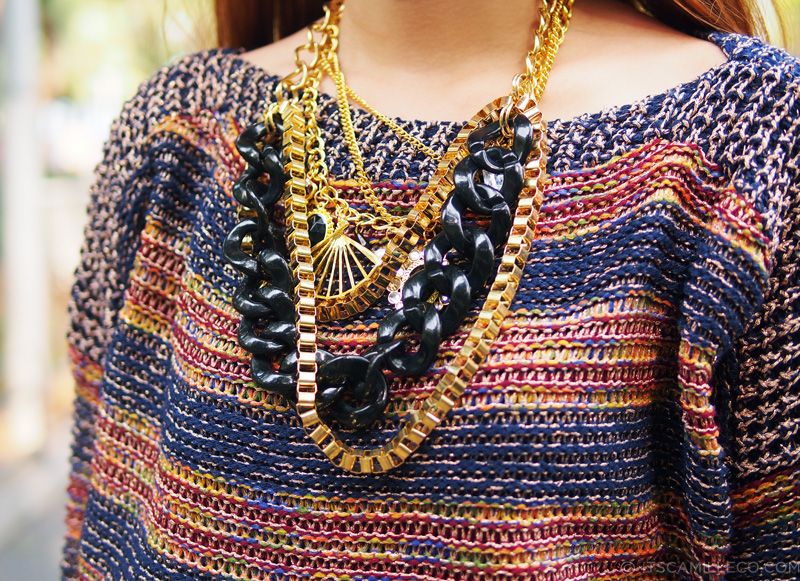 SM Accessories necklaces | The Ramp sweater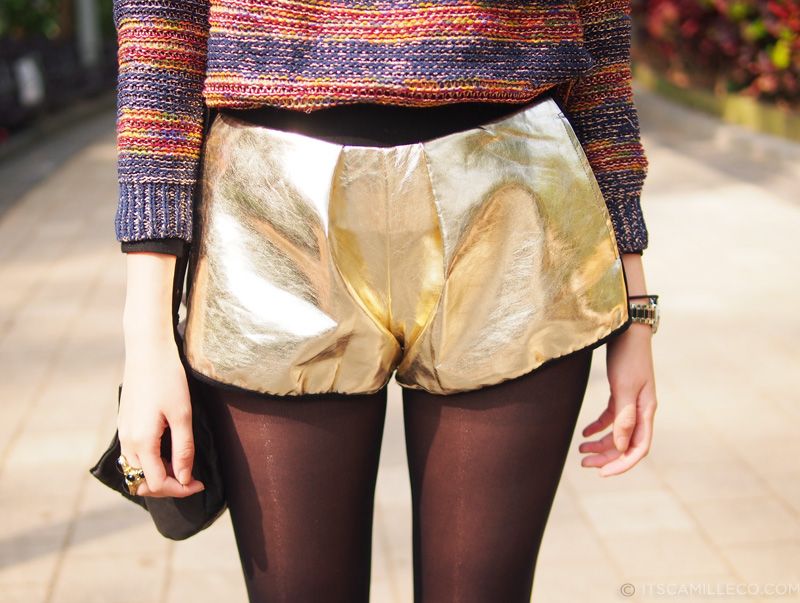 Choies gold shorts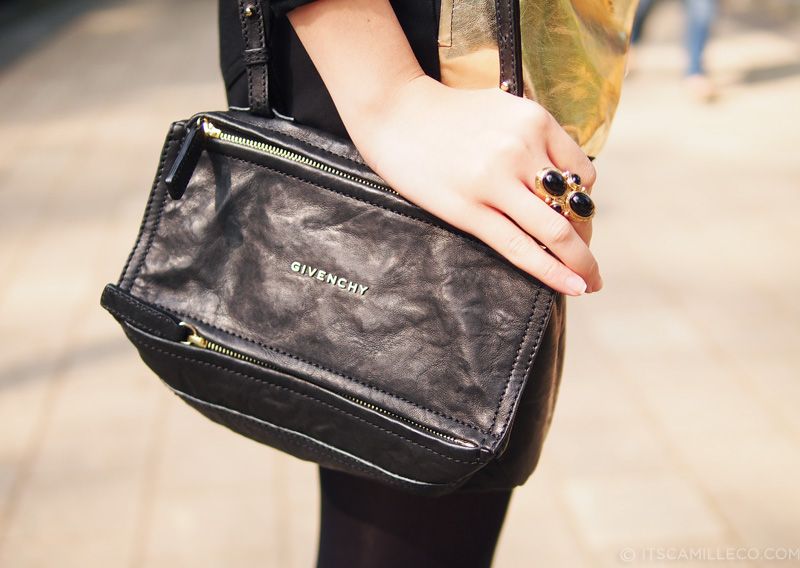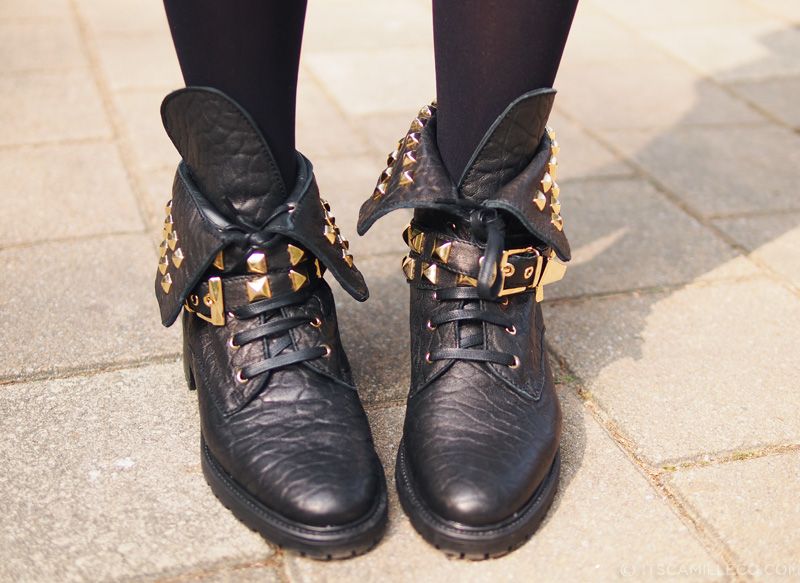 Zara boots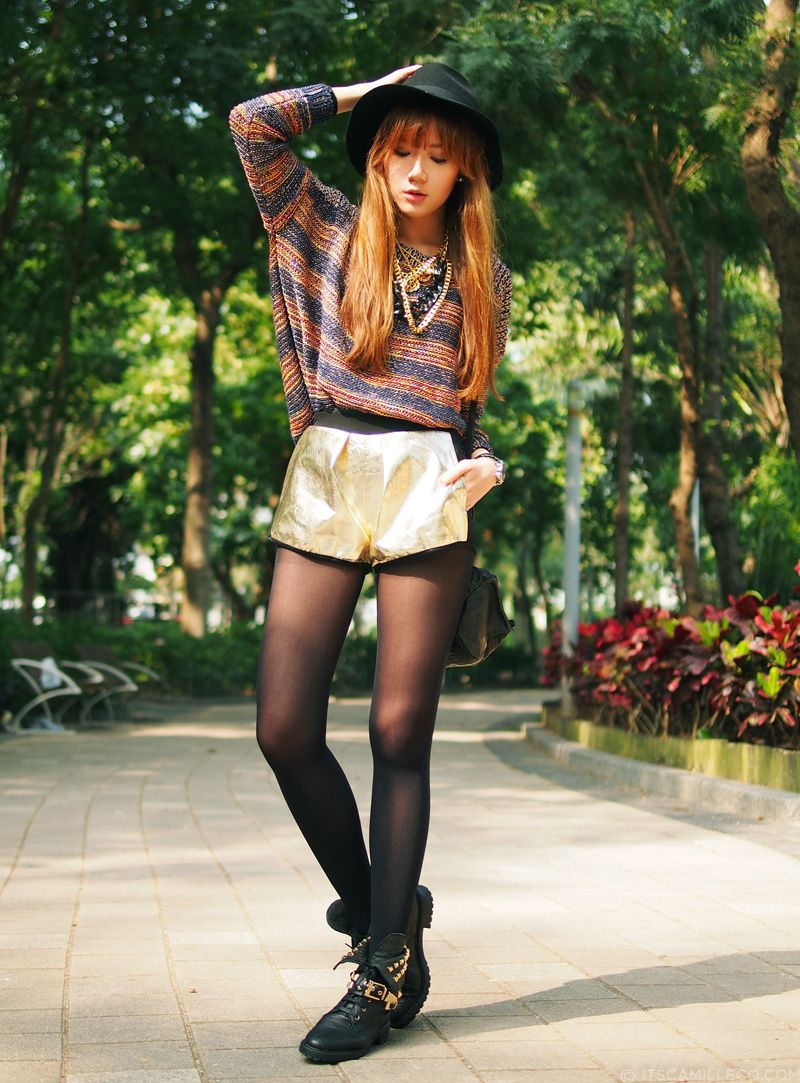 [button link="http://lookbook.nu/look/4405783-Reflector" size="small" bg_color="#e5b3b9″ window="yes"]Hype this look at Lookbook.nu here[/button]