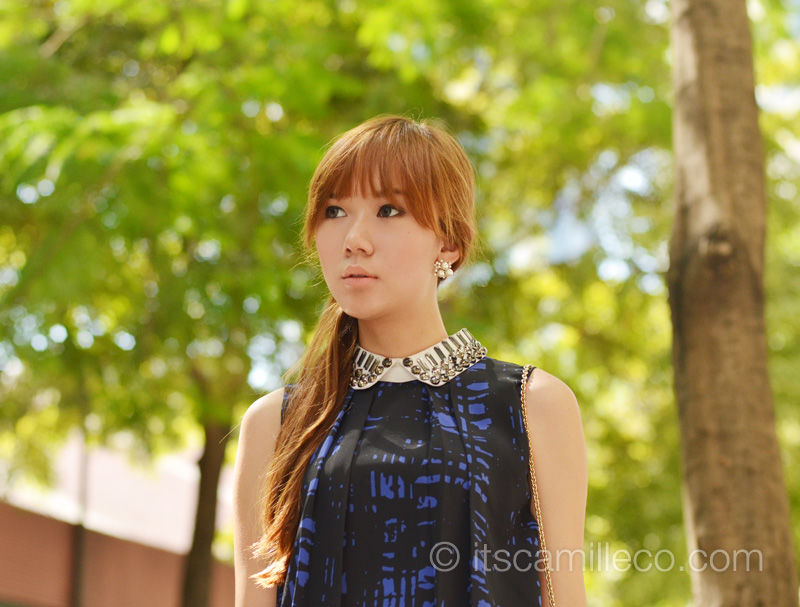 Ahhhh… don't you just love the Christmas spirit? I really am such a huge fan of Christmas. Back when I was a kid, I'd get so happy and excited once the Christmas countdowns begin on prime time news shows. It means Christmas is just around the corner! Once December arrives, I'd get all our Christmas albums and play them on full blast every morning. I'd watch my mom set up Christmas decors with our household help. She used to be such a hardcore Christmas decorator–always buying the latest from Rustan's. (I swear our house looked like we bought the whole Rustan's Christmas window displays haha!) Every night, when the clock strikes 6 PM, I'd run down to the living room and plug in the Christmas lights and turn them on. Until now, I still know the sequence of the songs on the Christmas lights! I'm that intense! Haha! Christmas and everything associated with it really brings so much good memories (except maybe for that one time I got electrocuted as I tried to plug the Christmas lights in. LOL! But that didn't stop me from plugging it in again har har! I needed my Christmas lights' songs fix.)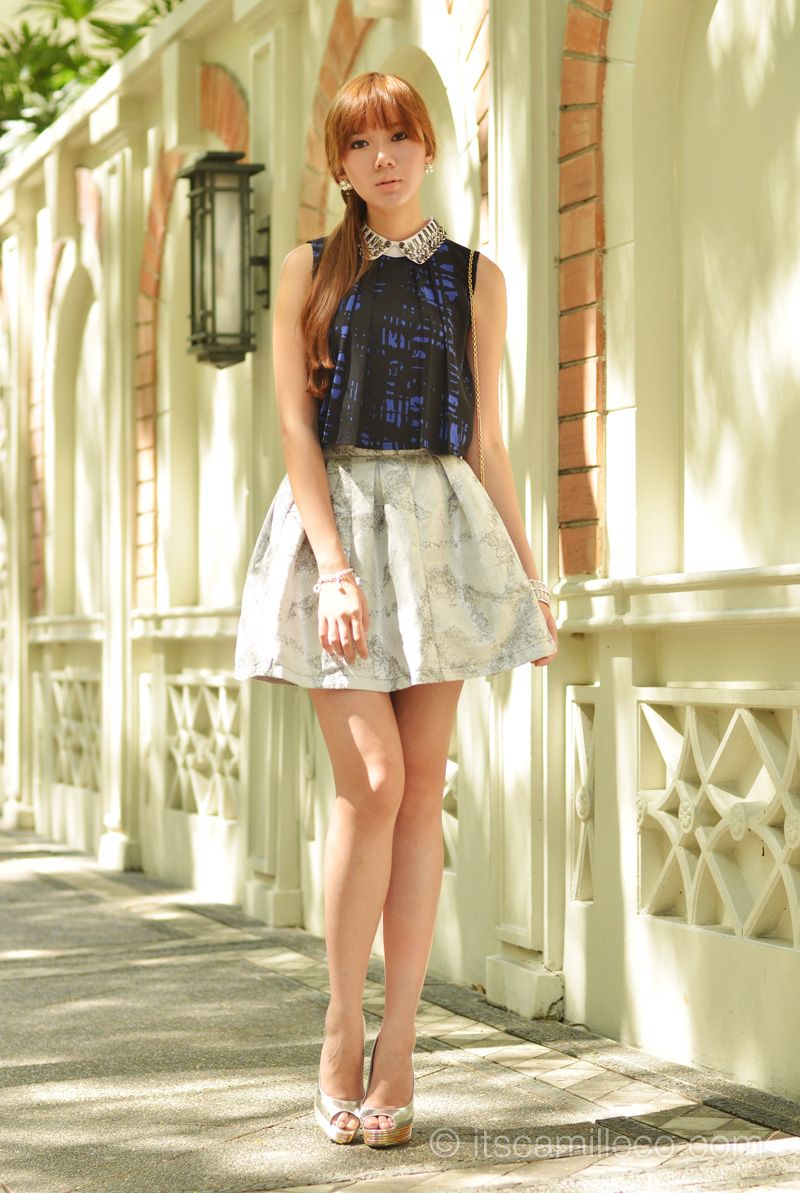 So even though it's not Christmas yet, forgive me if I'm already dressing up for the holidays. This outfit reminds me of Silent Night and Silver Bells!
Hold on a minute, I need to pause for a while. Just talking about Christmas is already giving me that warm fuzzy feeling inside and I'm getting a little to excited as I type this haha! If I can only press the fast-forward button to Christmas, I would!! I'm such a little kid, I know. (Insert blushing smiley face emoticon here.)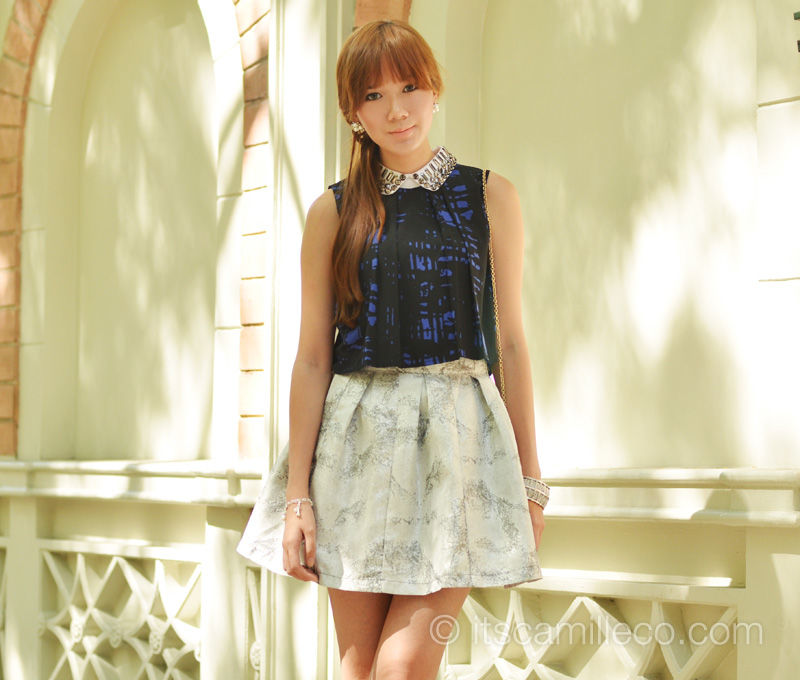 So anyway, back to my outfit–Christmas dressing doesn't always have to be red and white. Silver, blue, gold, jewel tones and many others can be incorporated into your look as well. I personally love metallic and embellished numbers like my top and skirt from The Ramp because they look more festive.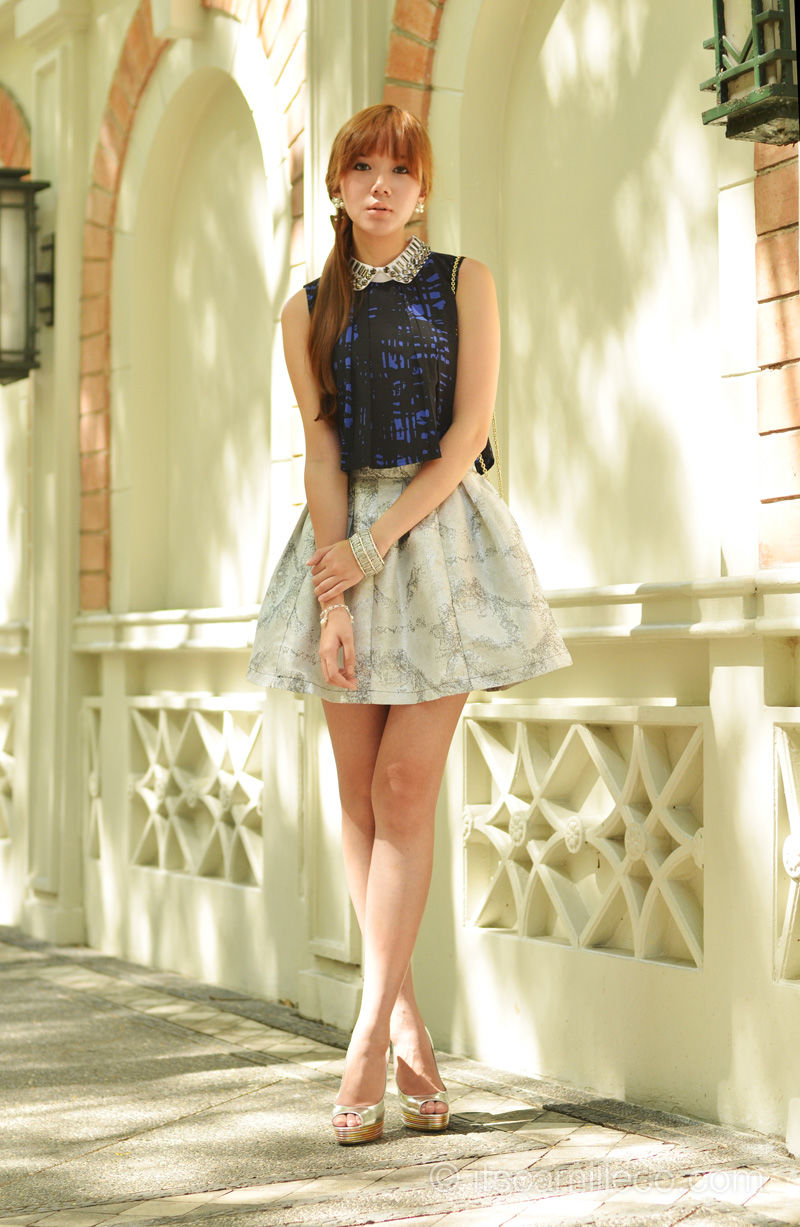 I think accessorizing is a must as well for holiday dressing. You want to look bright and polished!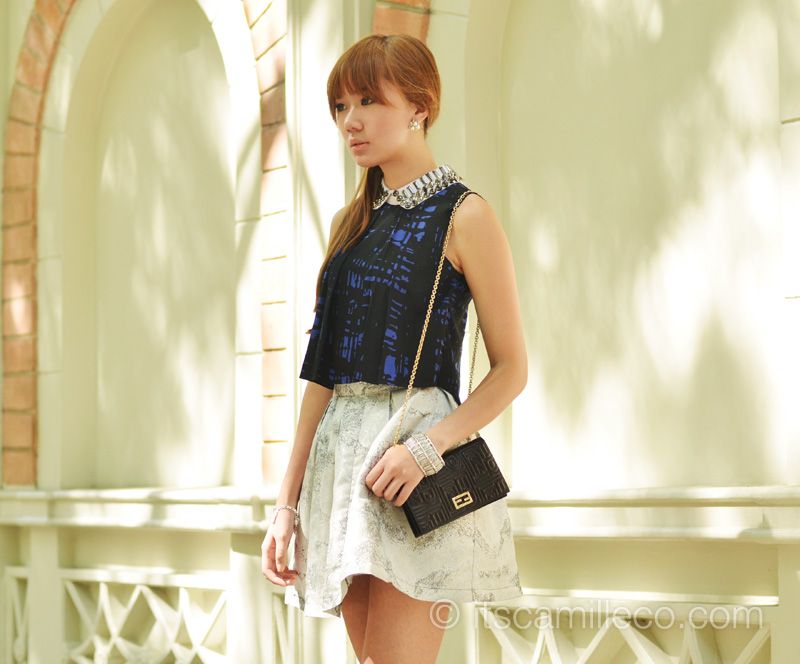 [button link="http://lookbook.nu/look/4334747-Silver-Bells" size="small" bg_color="#e5b3b9″ window="yes"]Hype this look at Lookbook.nu here[/button]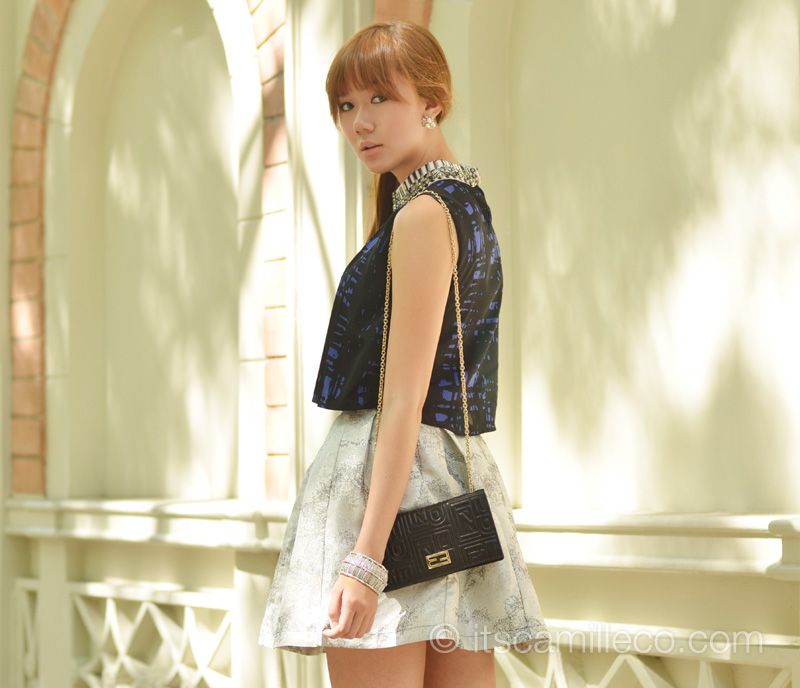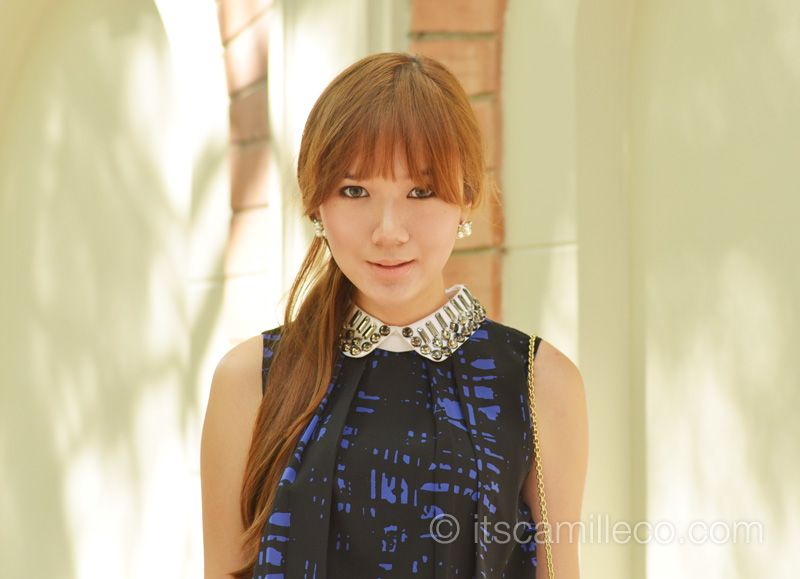 Since I was feeling all demure and ladylike, I put extra effort into my hair that day. How do you like my twisted side ponytail to show off my lovely earrings and embellished collar?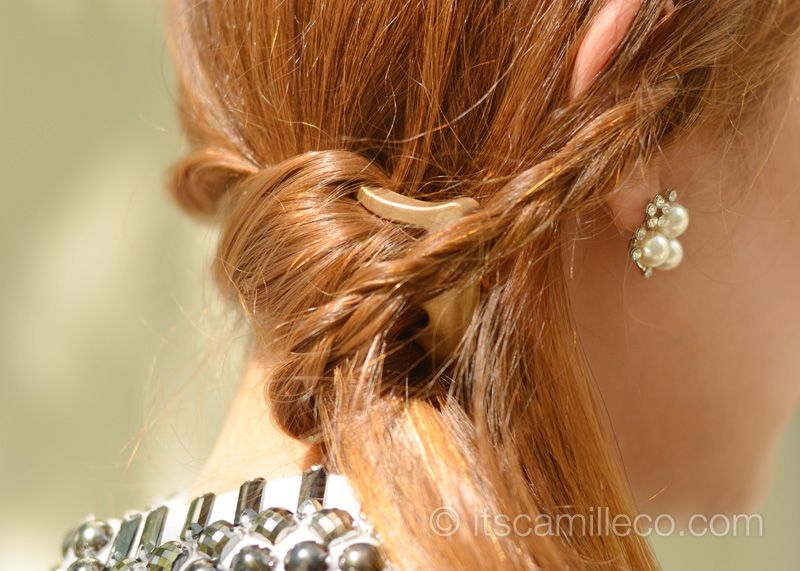 To achieve my hair style, I just used Goody's Twisty Comb from their Simple Styles collection. You can watch the tutorial on how to do this yourself here.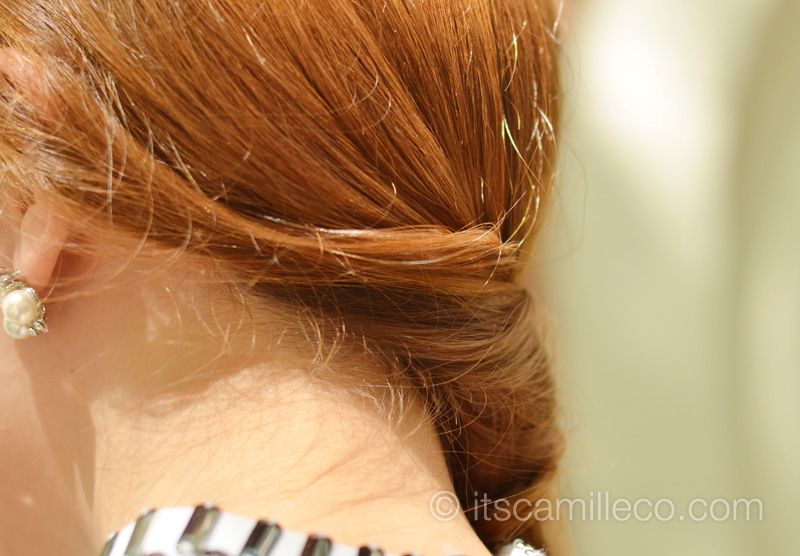 Eazy Fashion earrings | Goody Twisty Comb (hair)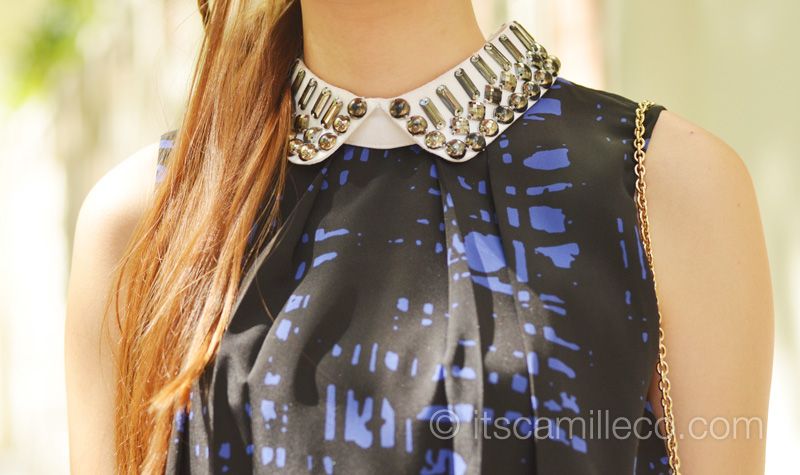 The Ramp top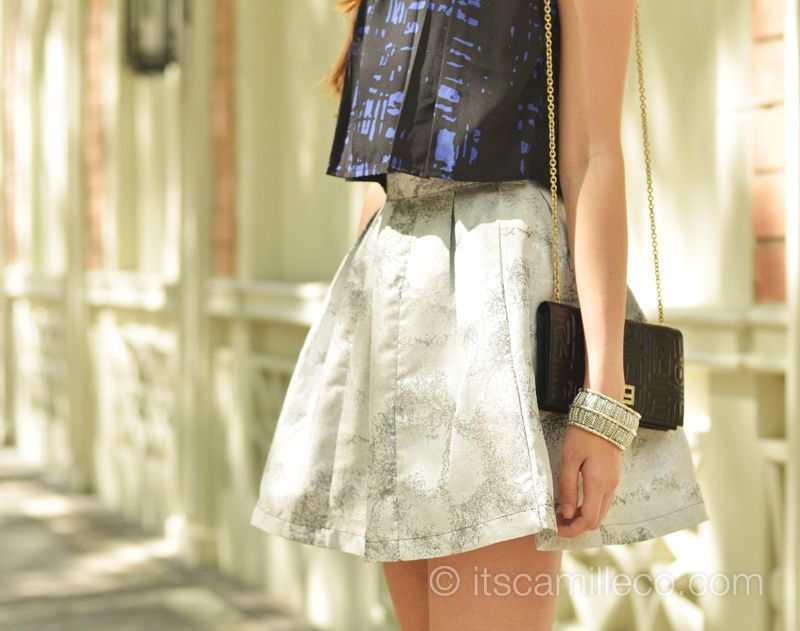 The Ramp skirt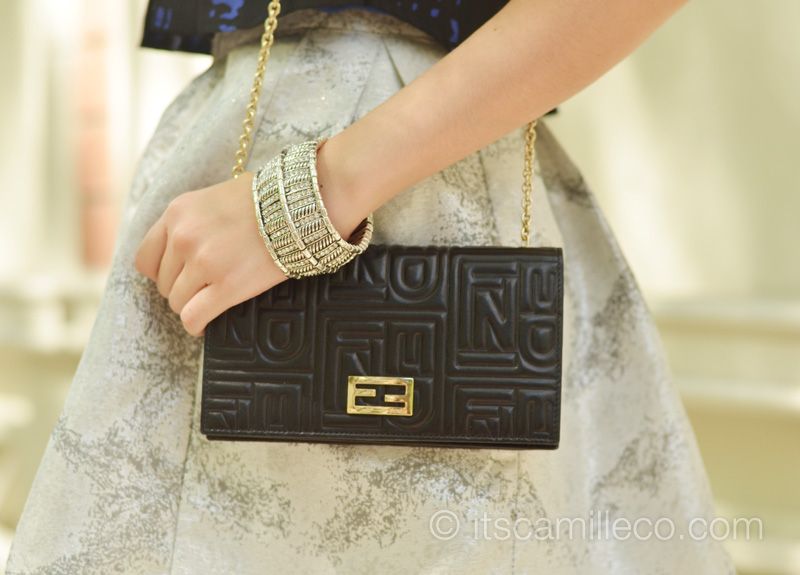 Fendi bag | SM Accessories bracelet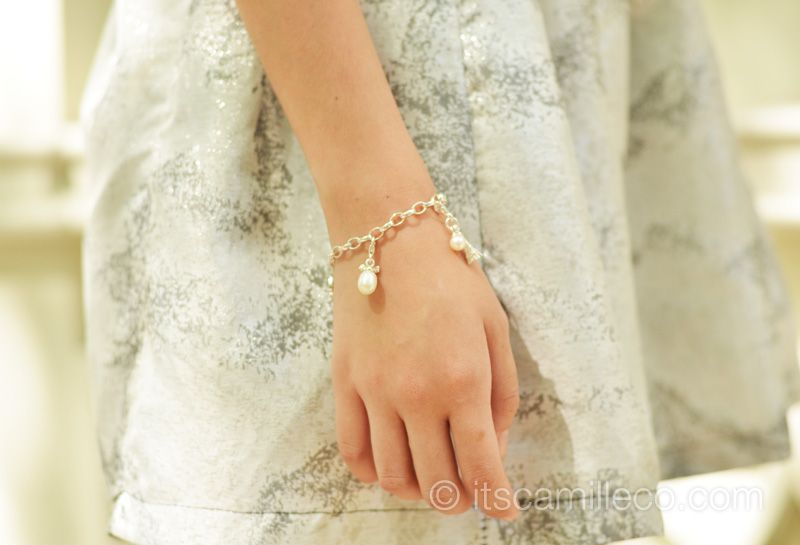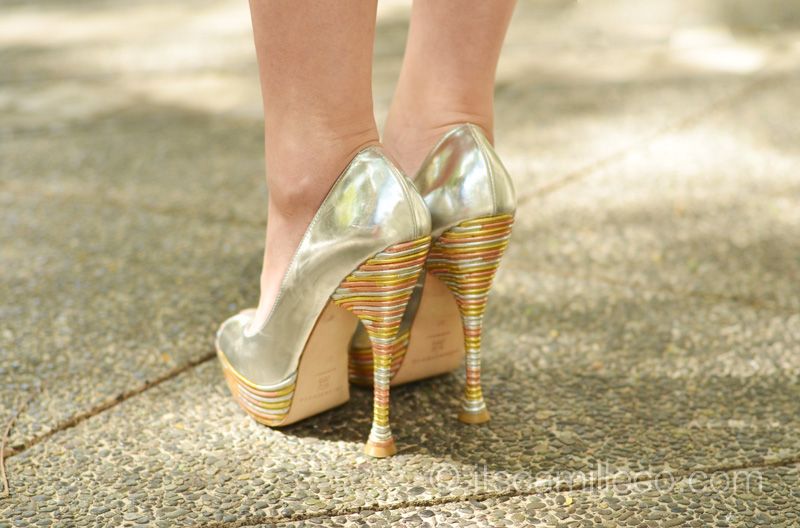 Brian Atwood heels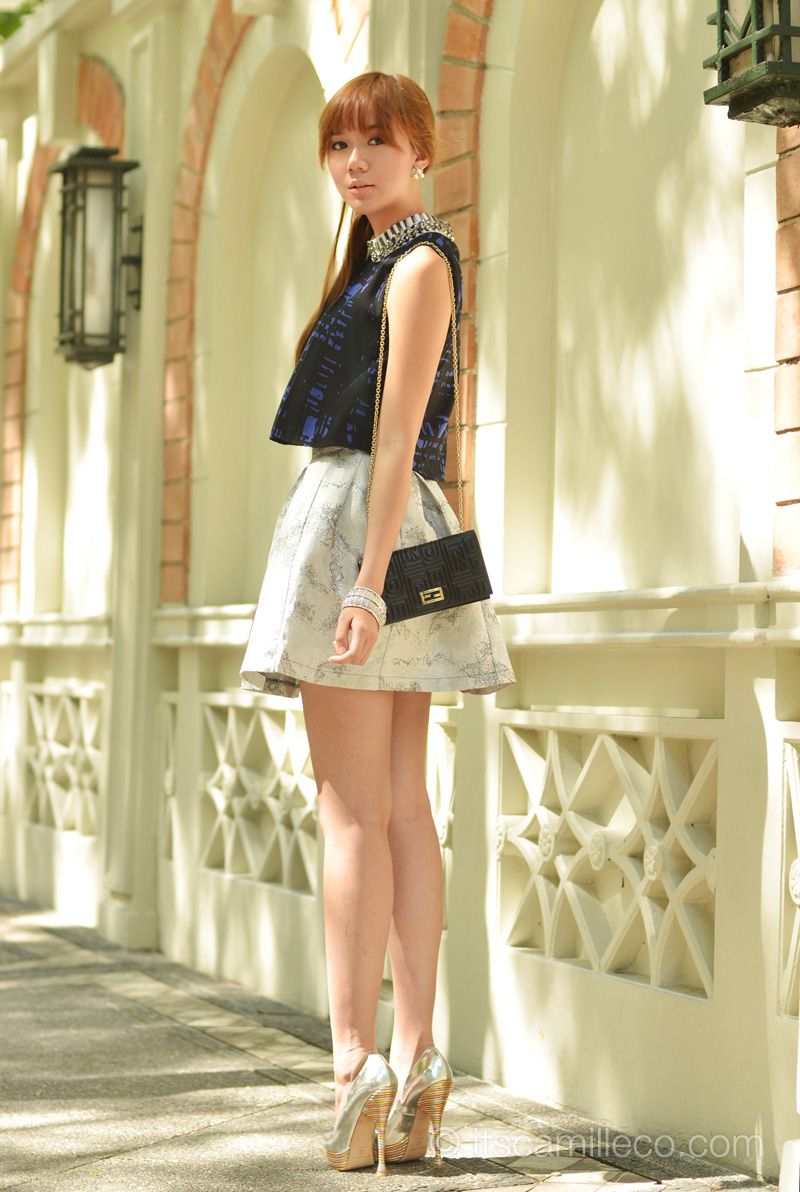 If you're not used to heels, you can always wear flats! I found the perfect silver flats at The Ramp as well.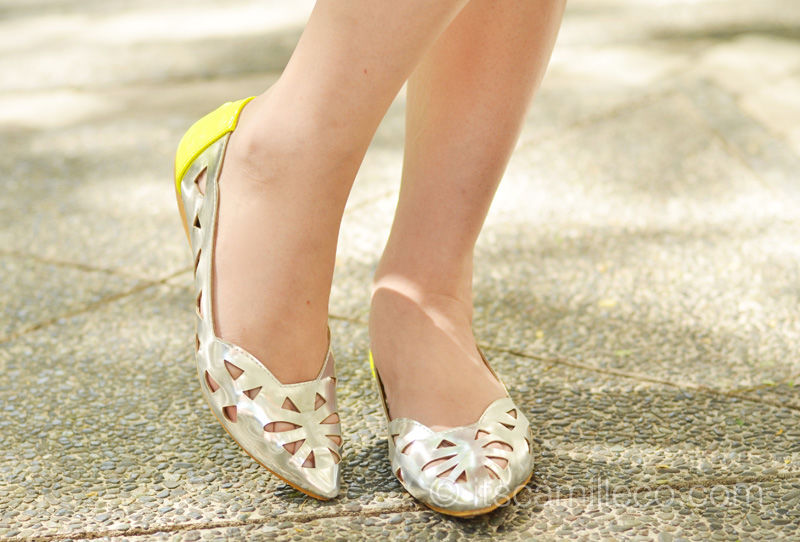 The Ramp flats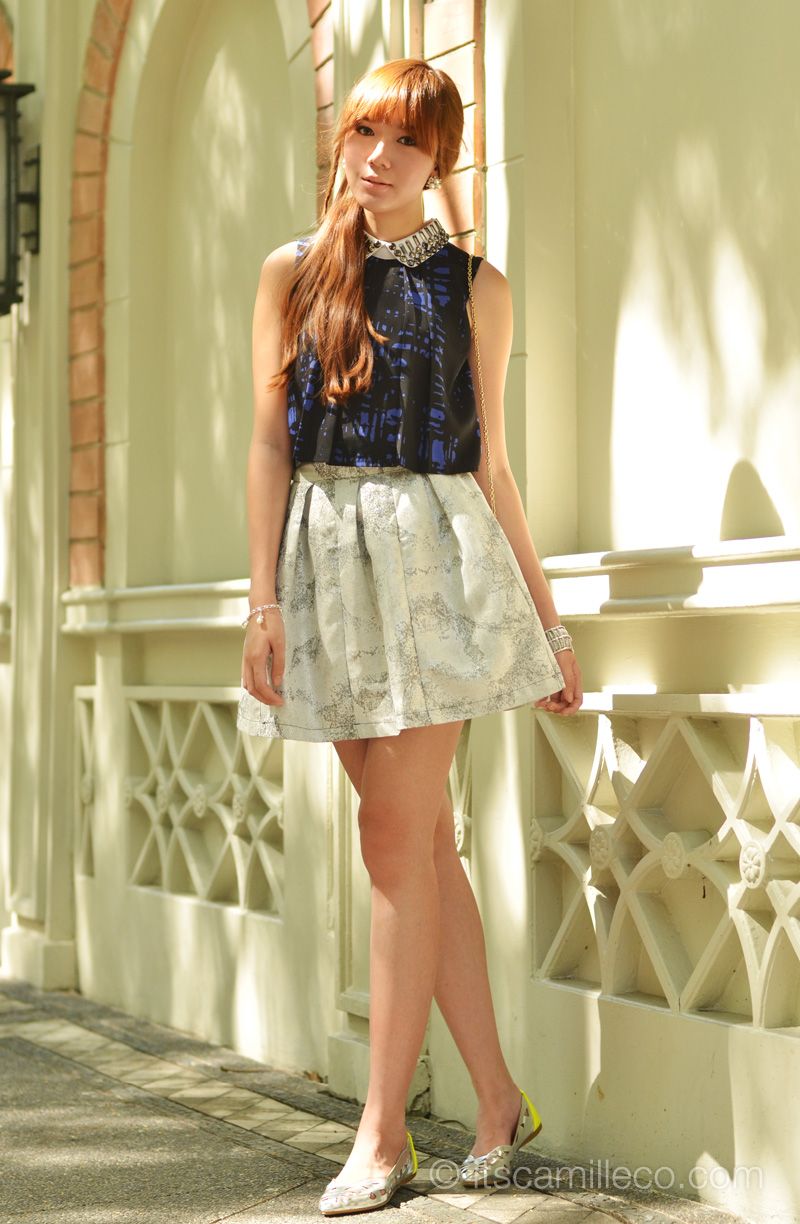 Just 16 days to go before Chrismas!!! Woohoo! Happy holidays, everyone! :)