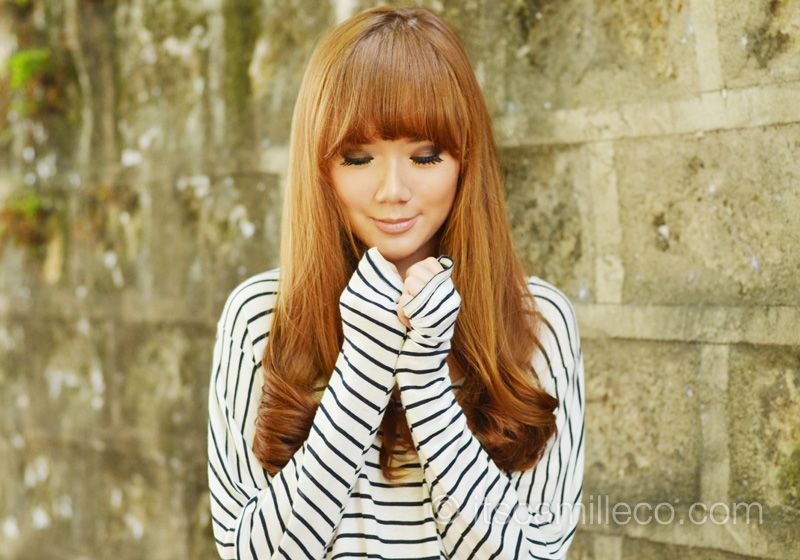 Falsies kung falsies! This is what we call "galit sa falsies". LOL! Excuse my thick makeup, this was taken right before our shoot for Apartment 8's new collection (which I'm dying to show you but I just keep putting off because I always end up feeling they're too pretty to wear for an ordinary day).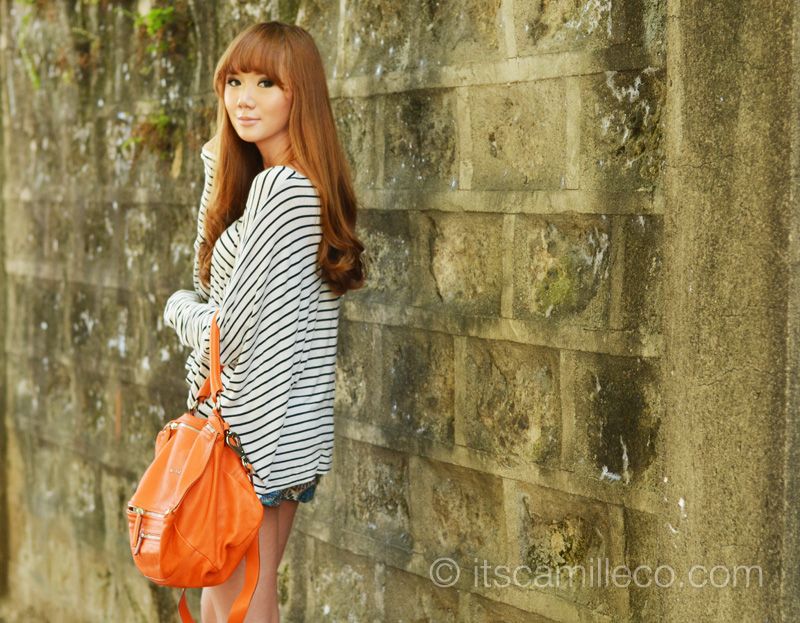 You know me, when it comes to shoots, I always go for the casual look. Shoots always take hours to finish so the comfier the outfit, the better! Good thing I had this phase years ago when I just couldn't get enough of loose shirts. Some people find loose shirts too lousy. I actually find them quite sexy–you know, that out of bed, effortless kind of sexy.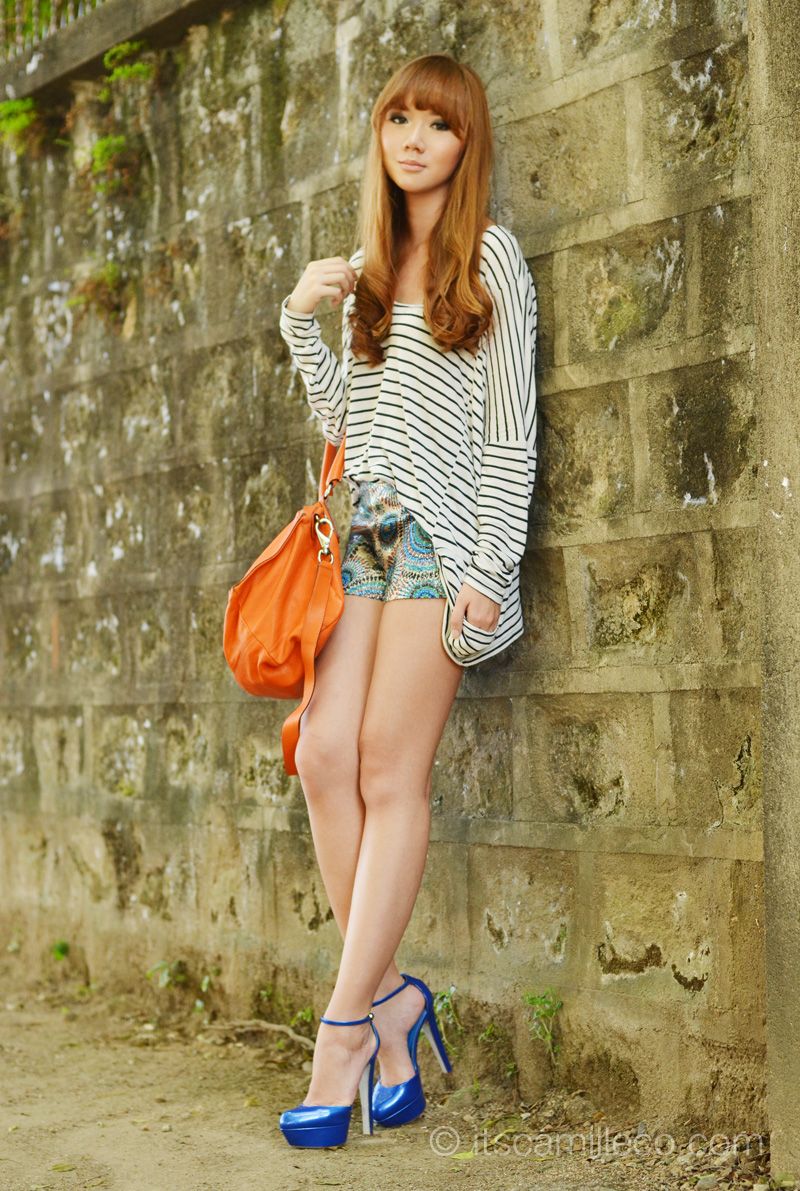 But just to avoid looking like I'm wearing my pajamas out in public, I decided to pair my shirt with this funky pair of sequined shorts. I must say, they got rave reviews through out the day. Sequins can really do so much, all the more when they're printed!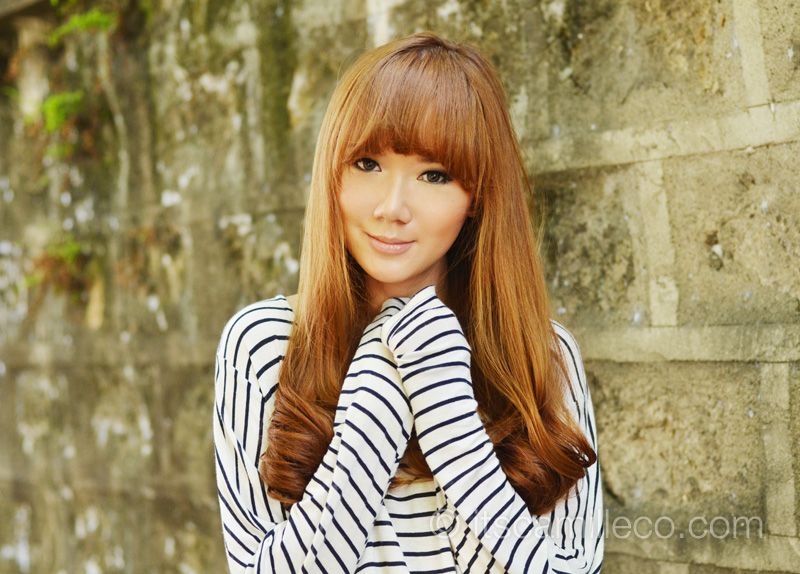 Someone please curl my hair like this everyday. Please?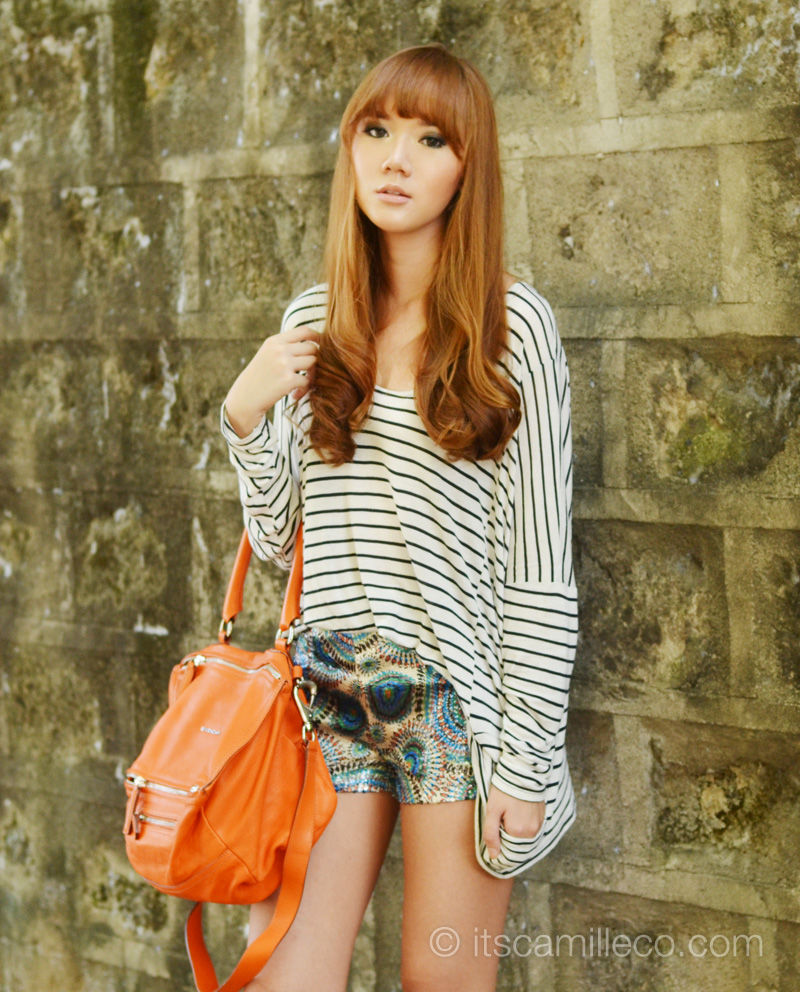 Topshop shirt (old)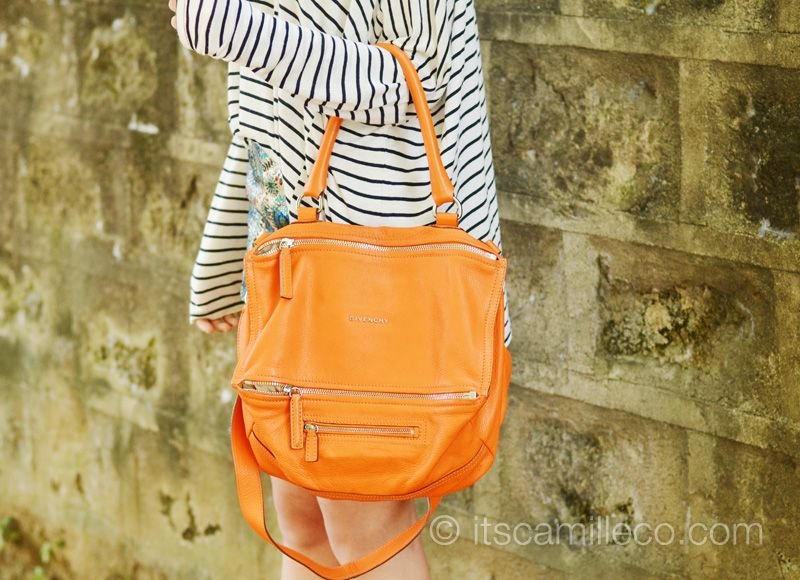 Givenchy bag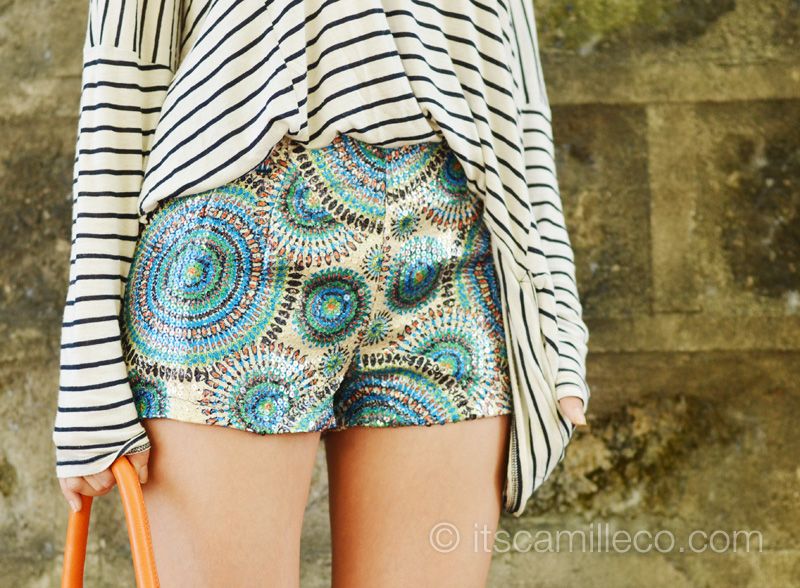 SM GTW shorts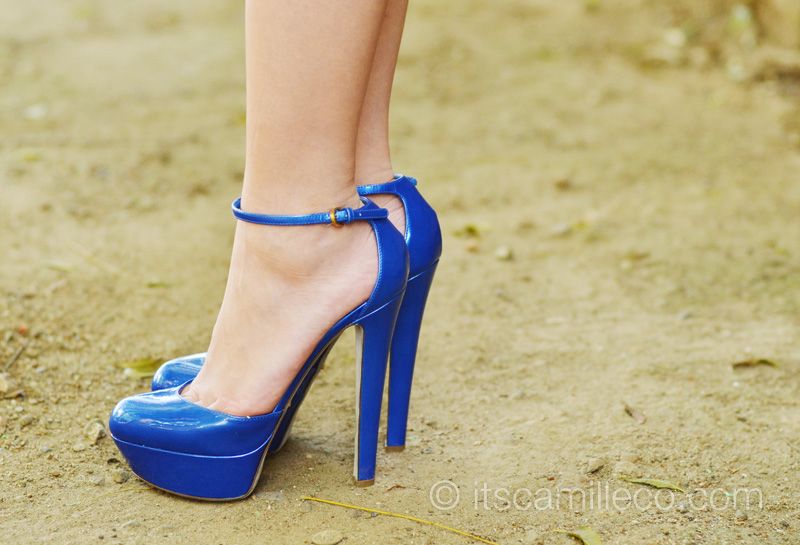 Sergio Rossi heels
Just for styling purposes, instead of wearing my new favorite blue suede boots, I got my Sergio Rossi heels out again. These seem to be your favorite. A lot of love this pair and I can see why. Lakas makapayat ng legs! But of course, at the shoot, I would've died wearing these.
[button link="http://lookbook.nu/look/4338375-Not-Going-Anywhere" size="small" bg_color="#e5b3b9″ window="yes"]Hype this look at Lookbook.nu here[/button]