To start the new year, I figured I'd say goodbye to 2012 by compiling my Instagram photos and posting a collage here. It's a good way to look back at the wonderful year I had. Originally, I intended to compile all 600+ photos but they're too plenty! Forgive me, this is the best I can do. I hope you like it!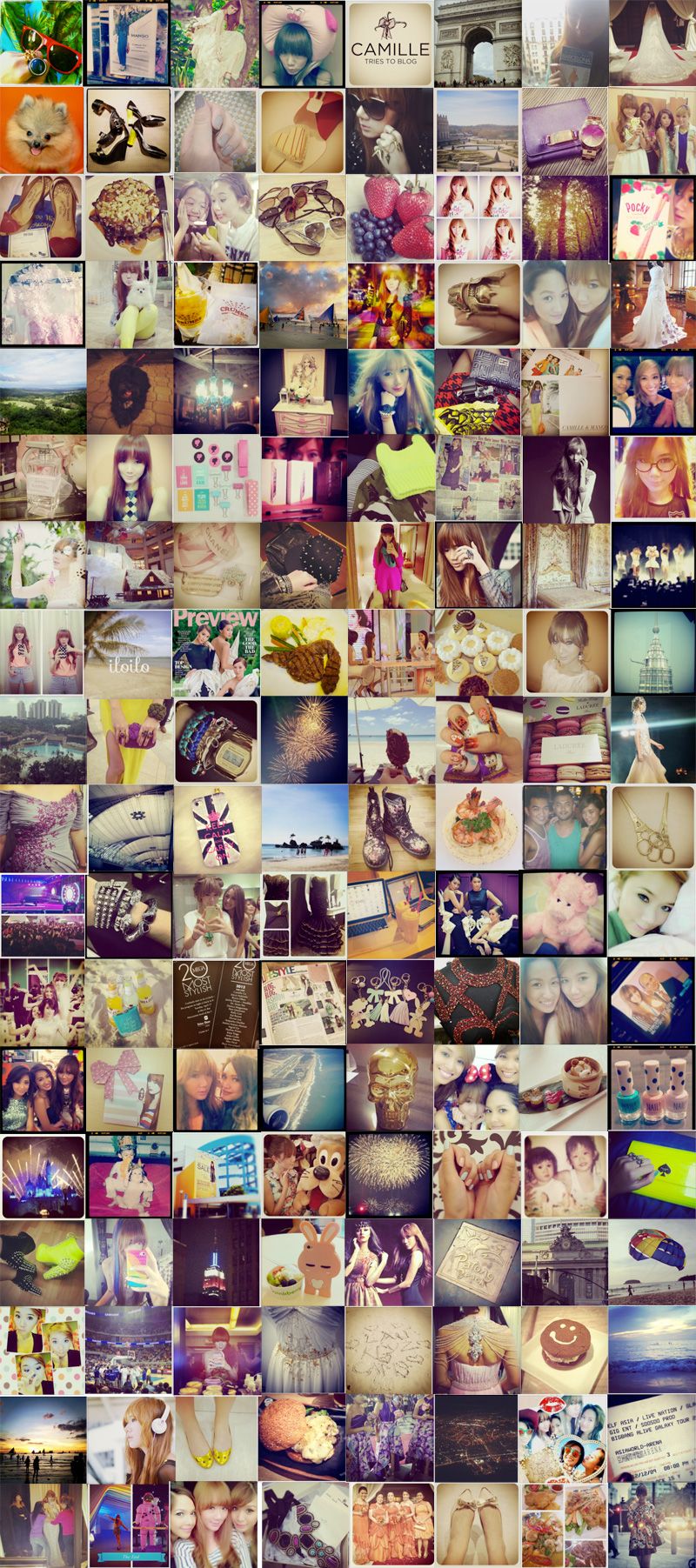 2012 treated me well. I experienced many firsts during this year–first billboard, first magazine cover, first international campaign, first big move for my atelier and many more. I was extremely blessed to have had all these opportunities and experiences and to have met all the wonderful people I have met along the way. Granted, 2012 wasn't perfect. There were a few bumps along the way but that's how life is, right? Overall, it was good year and I'm beyond grateful. To all the people who made my year great, thank you! Thank you for making 2012 a blast for me. Thank you for believing in me and helping me out along the way. You know who you are! To my readers, I love you! Thank you for making all this possible. Thank you for spending your 2012 with me. I hope we'll spend many more years together!
As always, the start of a new year is the perfect time to make changes and to try something new–may it be in a big or small way. I myself have made a few changes. I cut my hair and changed my hair color. Haha! But aside from these, here are a few more changes/new things I want to fulfill this year. I'm sure there's a chance I won't be able to do all of them. It's the curse that comes with  New Year's resolutions. I blame it! LOL! But anyway, at least by writing them all here, I am reminded to try my best to fulfill them or at least attempt to.
Work out regularly by joining a program and stick to it!
Lessen my sugar intake. Nooooooooo! :(
Keep up with my emails! >(
Focus more on my made-to-order line.
Try something new, career-wise.
There you have it! Just a short and simple list. Nothing fancy. I'm most excited about number five on my list. I don't know what it'll be but whatever it is, I'll welcome it wholeheartedly. I'm ready for you 2013! 2012 will hard to top but as Barney Stinson would say, challenge accepted!