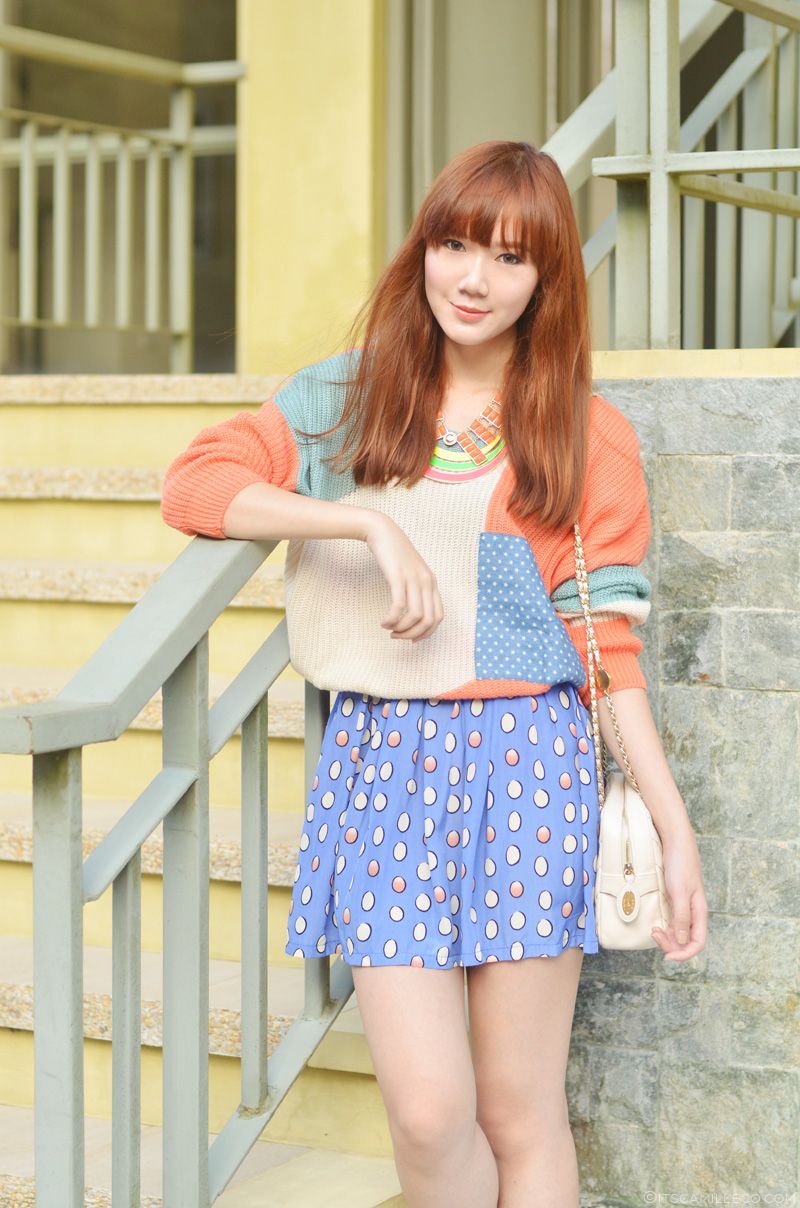 I have so many old outfit shots that I haven't blogged about which is why some of you may have noticed that I still post photos of me with my longer hair from time to time. These photos were taken a few days after I cut my hair and changed its color. It was during the holidays when we spent the last few days of 2012 in Tagaytay. While the rest of Manila was still experiencing Mr. Sun's fury, we were already enjoying the cold weather down south.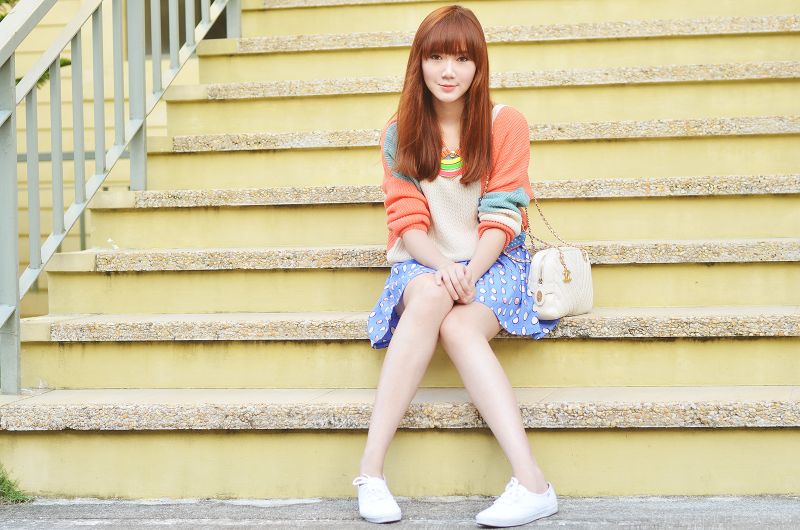 My love for sweaters is especially heightened during the holidays. I just can't get enough of them. This time, I styled it in a fun and youthful way to show the world the cheery mood I was in. Besides, I'm nearing my 25th year already so I'm making the most of my youth, while I can still get away with outfits like this.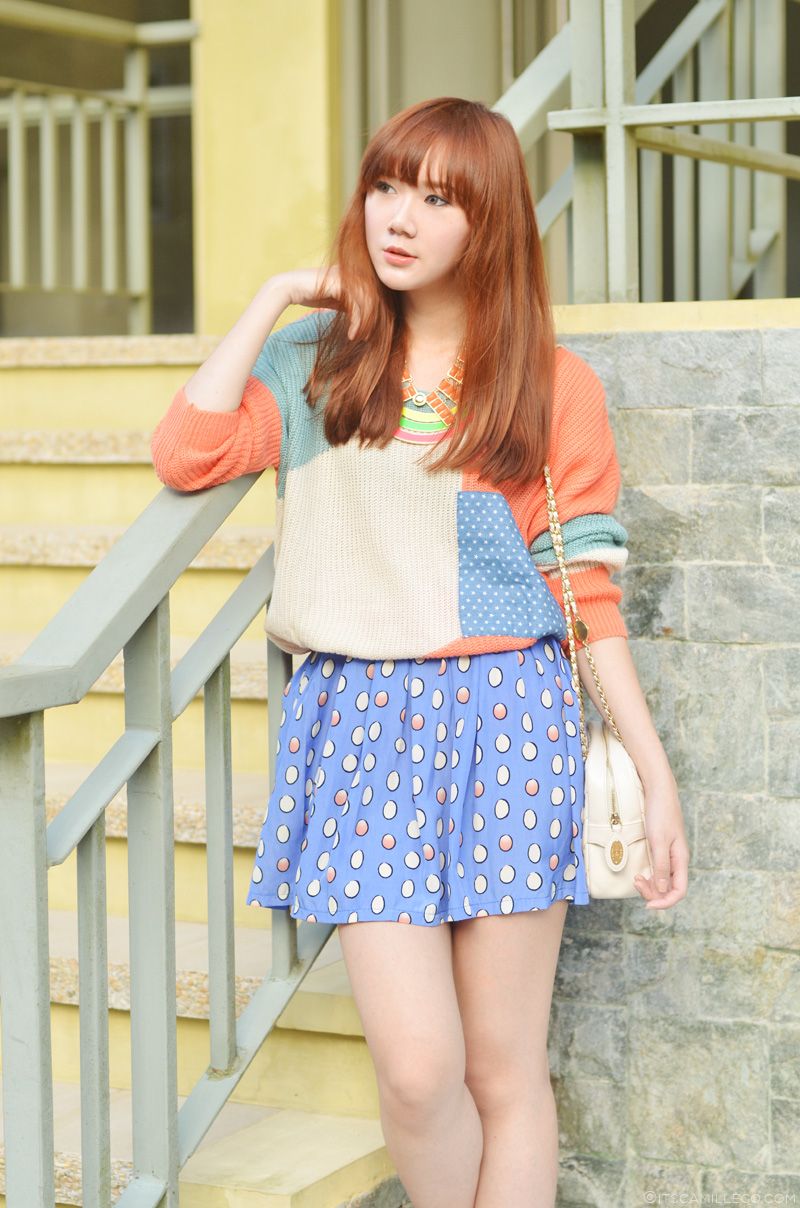 I find this sweater really charming. I guess it's because of the patchwork design. It reminds me a little of rag dolls even. I don't know why exactly but it really does! It's hard not to style this in such a cutesy way.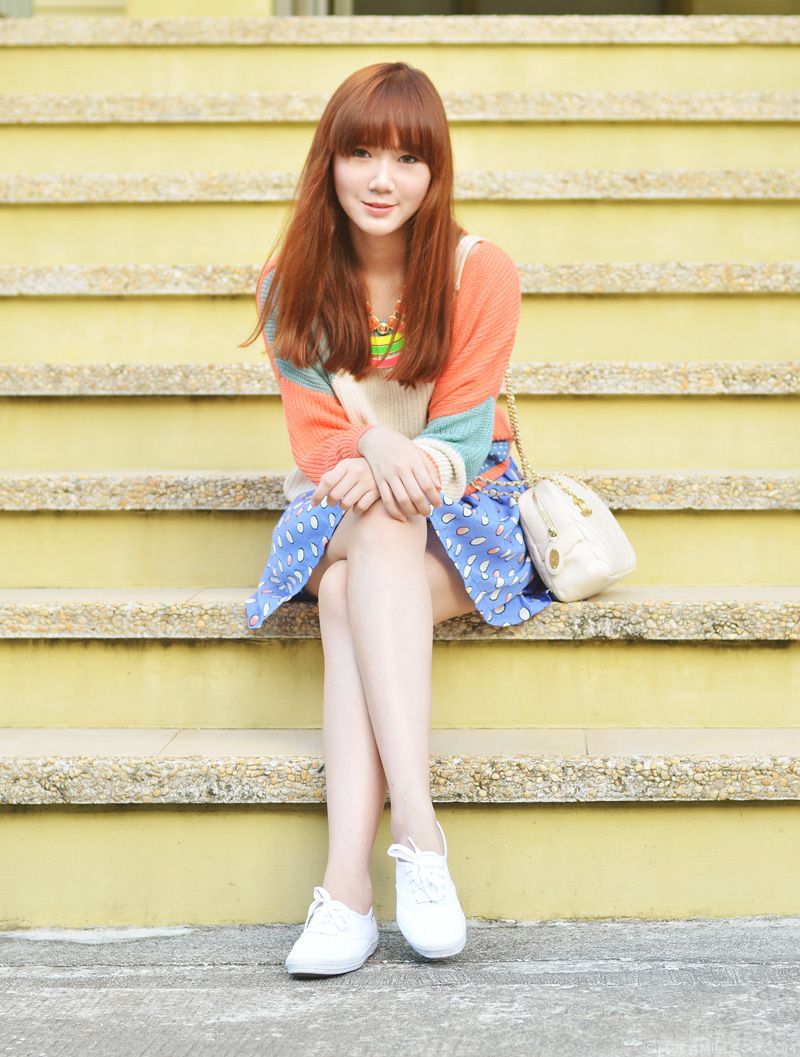 [button link="http://lookbook.nu/look/4509021-FUN" size="small" bg_color="#e5b3b9″ window="yes"]Hype this look at Lookbook.nu here[/button]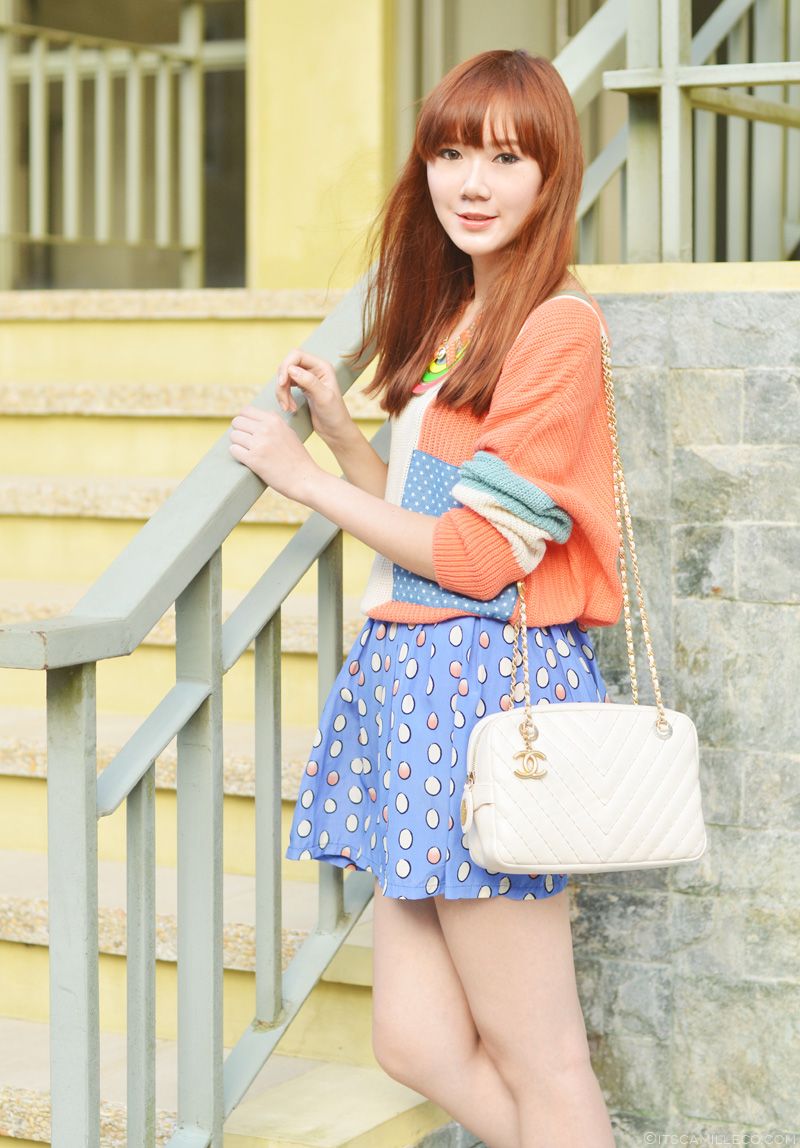 Rampage sweater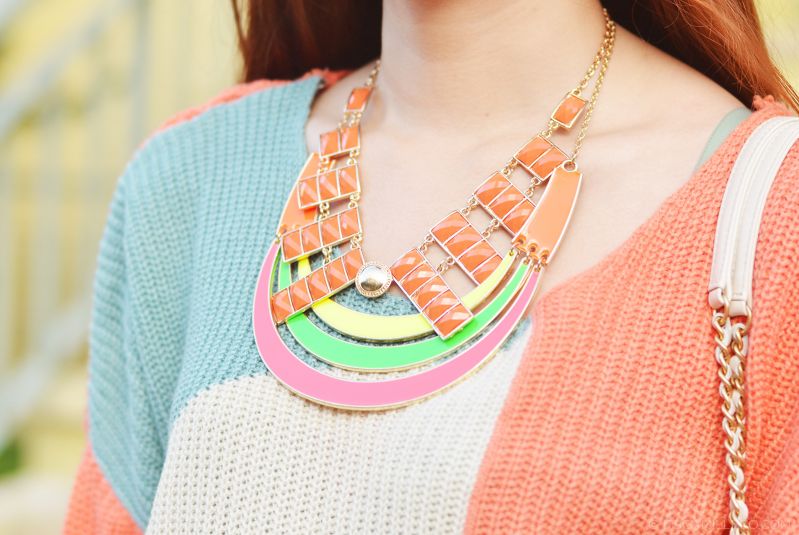 Gifts Ahoy necklaces (2)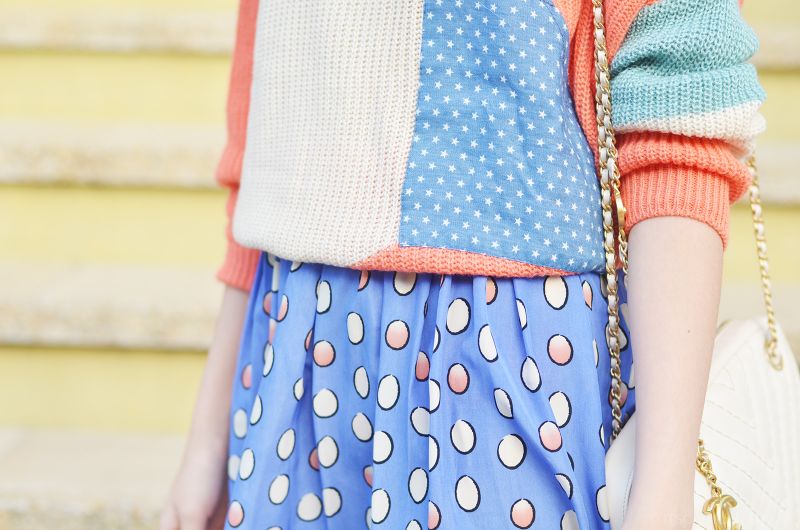 SM GTW skirt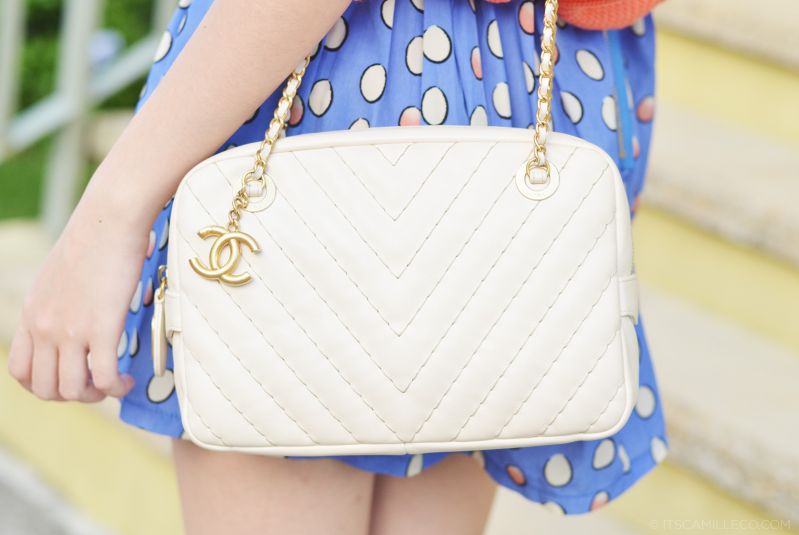 Chanel bag
Keds sneakers