It's been a while since I last accepted an invite to be a speaker in a workshop or seminar. It's just that I've become busier and busier with work that I don't even have time to see my friends as much as I want to. But before this turns into a dramarama about how much I miss them and my occassional "me" time, let me invite you to my first workshop for the year! Woot! Lifestyle By Feliz has invited yours truly to speak at their lifestyle, fashion and editorial workshop this February 2 at the upper dressing room of Chestknots Studio located at 3B Alabama Street, Corner E. Rodriguez, Quezon City (search for "Chestknots Studio, Quezon City" on Google Maps for directions).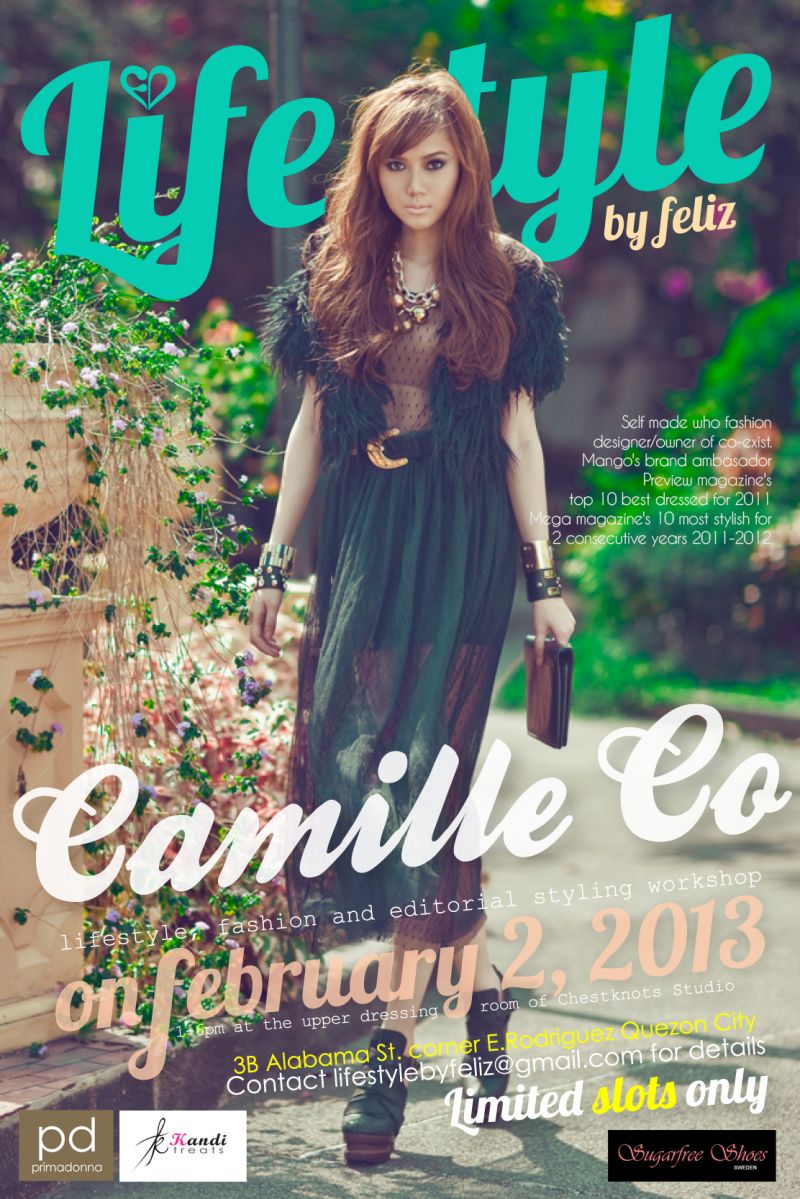 Lifestyle By Feliz
made this workshop an intimate event so slots are limited. If you want to register and know more details, contact
lifestylebyfeliz@gmail.com
right away before slots run out! I promise you, this will be worth your time! Aside from blogging, I will be sharing personal and lifestyle styling tips, how to develop a good eye when it comes to shopping, decluttering your closet and many many more! Elds Mejia, one of Manila's most sought after art directors and stylists, is also part of the workshop. He will be focusing on conceptual and expressive styling, art direction and conceptualizing and styling for photoshoots. Both Elds and I have prepared a few activities for participants as well so needless to say, if you register, be prepared to get your creative juices flowing! This will be a fun-filled afternoon!