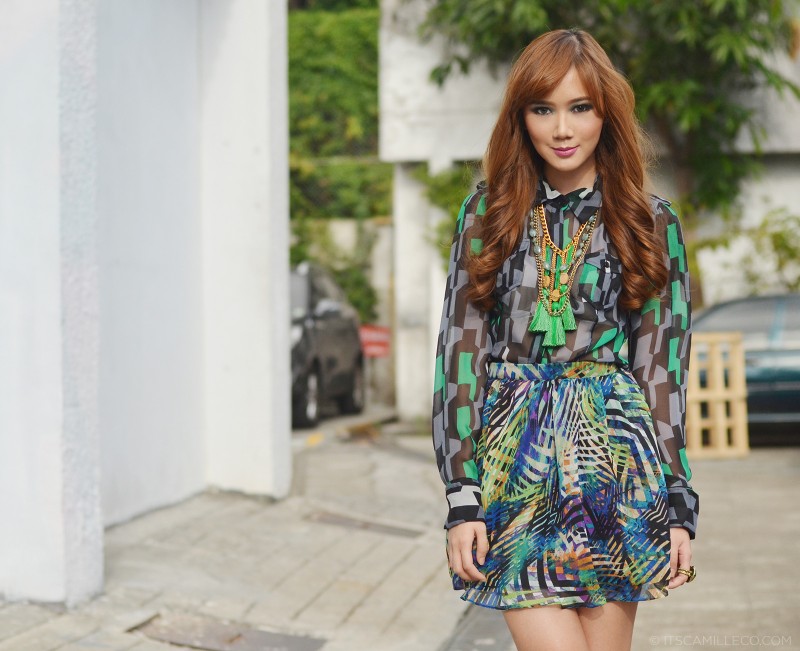 Here's another one of my outfits for SM Mall Of Asia's End of Season Sale campaign.  I'm wearing green from head to toe which is why I was this close to naming this blog post "the grass is greener on the other side" or "green with envy" or better yet, "greet the world with a green". No? You don't like the last one? LOL! I figured. Aren't you thankful I was in the right mind today and I didn't go all corny on you guys?
Aaaaaaaaanyway, so it's another print on print outfit! When you do print on prints like this, combine prints that have at least one similar color. In this case, I chose the color green. To reinforce it even more, I wore accessories in the color green as well.  This way,  it's the color that stands out the most and makes everything look cohesive.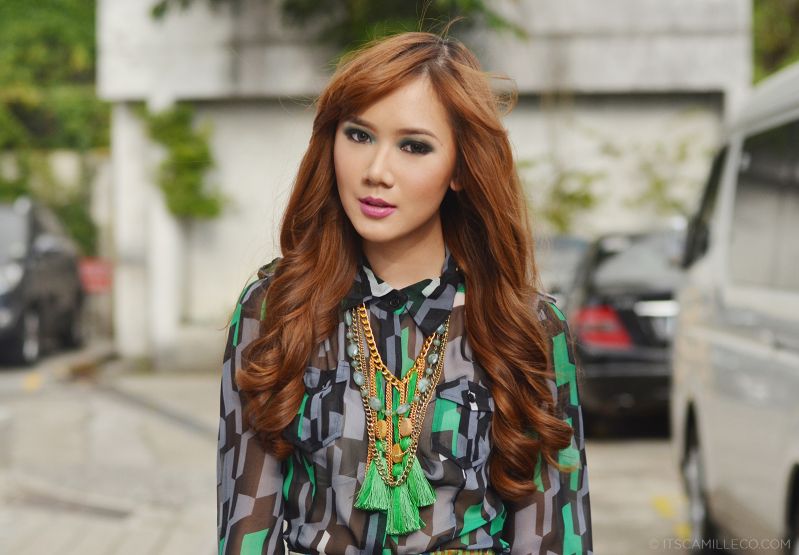 [button link="http://lookbook.nu/look/4481969-Green" size="small" bg_color="#e5b3b9″ window="yes"]Hype this look at Lookbook.nu here[/button]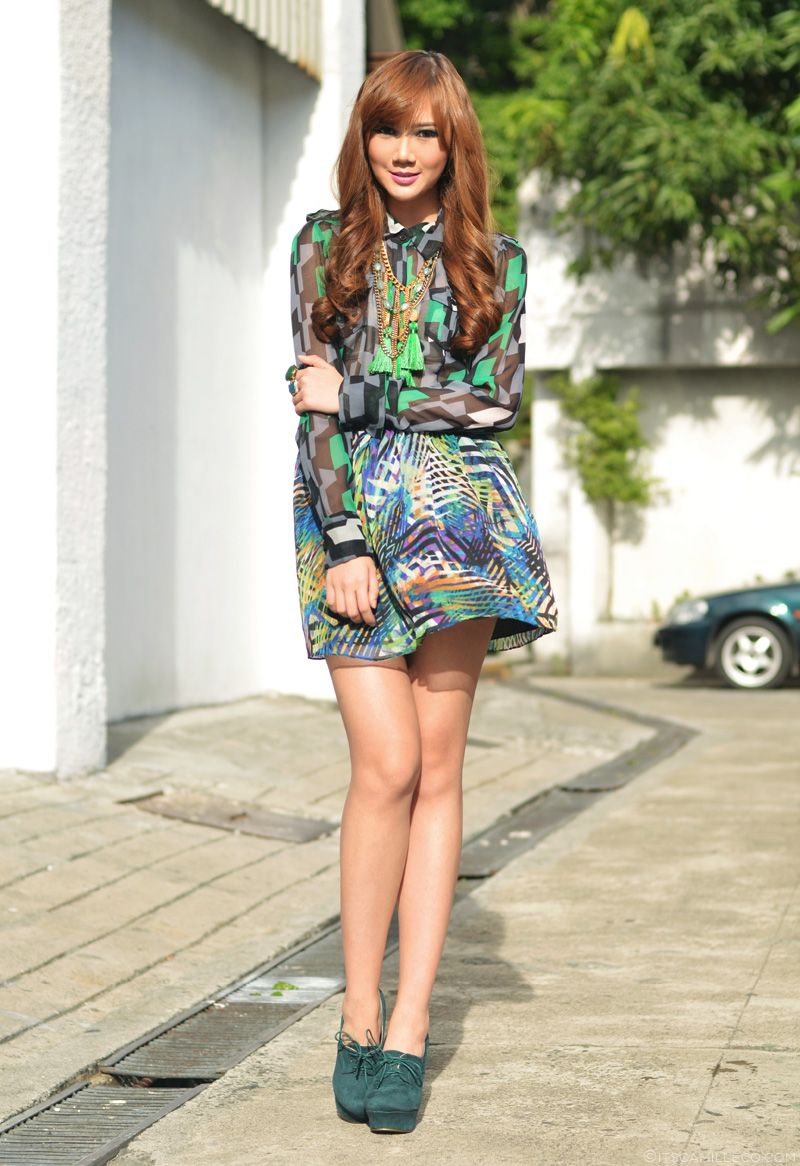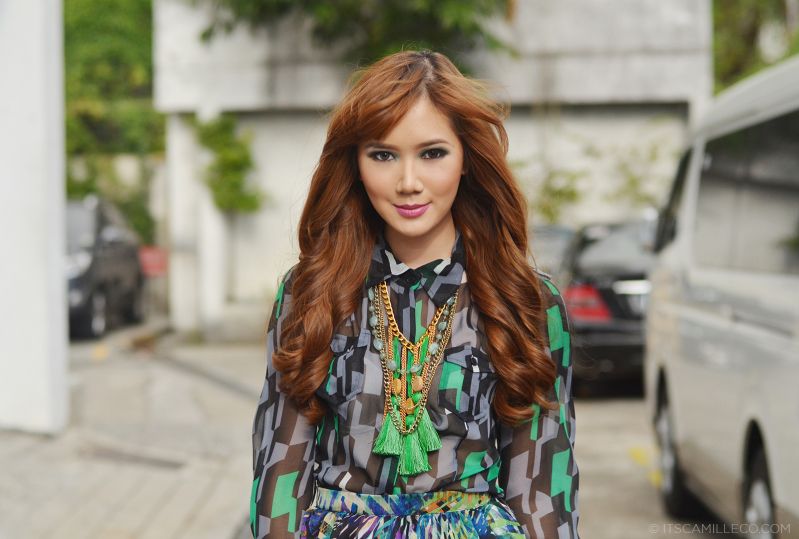 Forever 21 beaded necklace | Online tassel necklace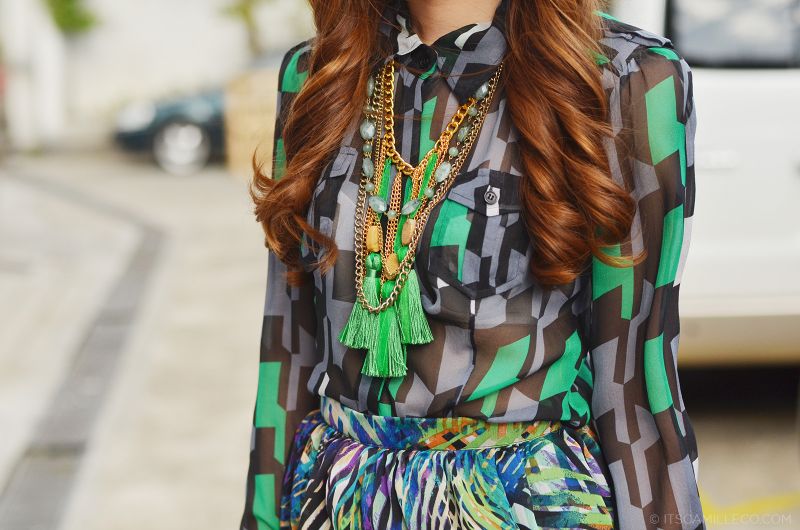 Diane Von Furstenberg top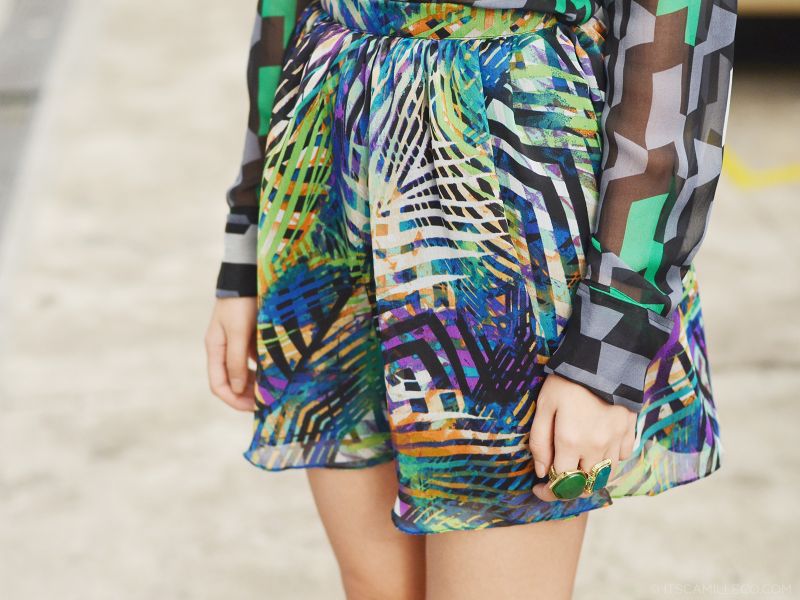 Sabrina skirt | SM Accessories green ring | H&M aqua ring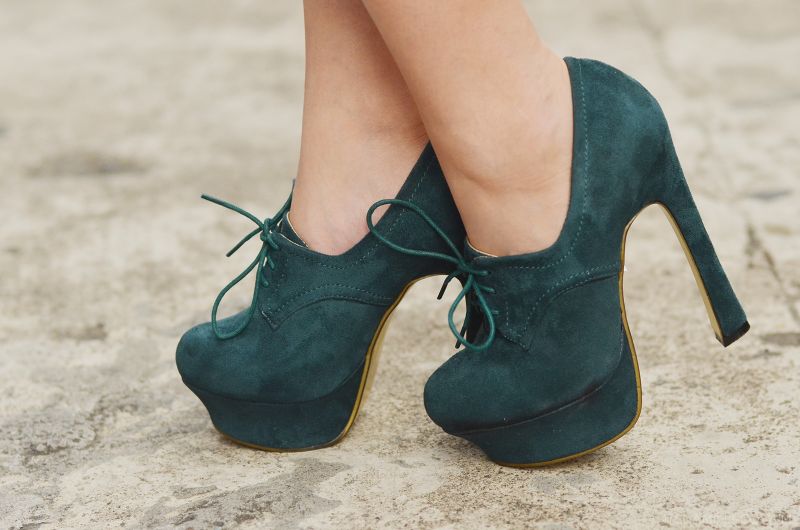 SM Parisian shoes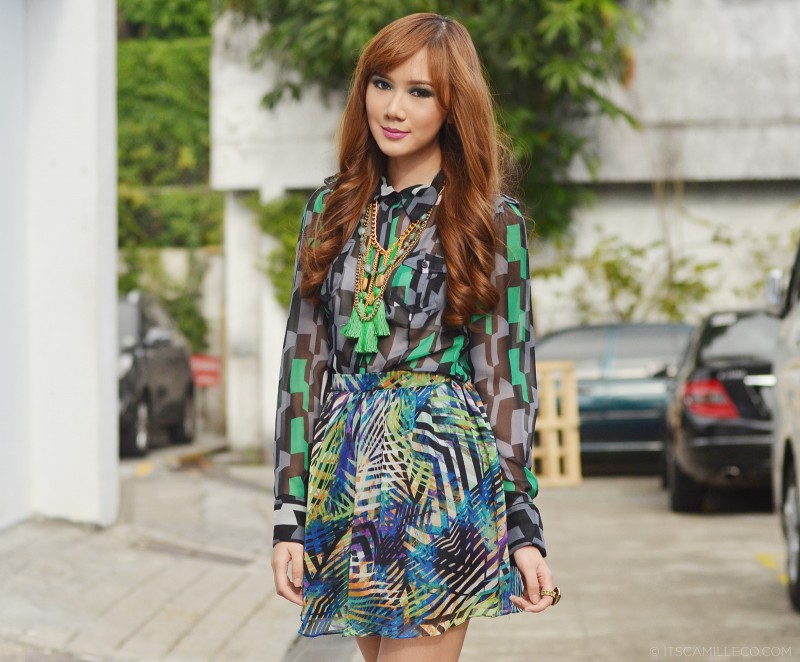 If there's one thing I miss about my old hair, it's being able to curl it like this. But no big deal, I still love my shorter, almost-red hair!