Every New Year's Eve, I always make it a point to wear something red. I'm Chinese so it's a tradition in our family–not that we're required or forced to do it. It's just a fun belief we Chinese have. Red, for us, brings luck. It's like wishing someone well, which is also why whenever an elder relative is having a birthday, younger members of the family are asked to come in red.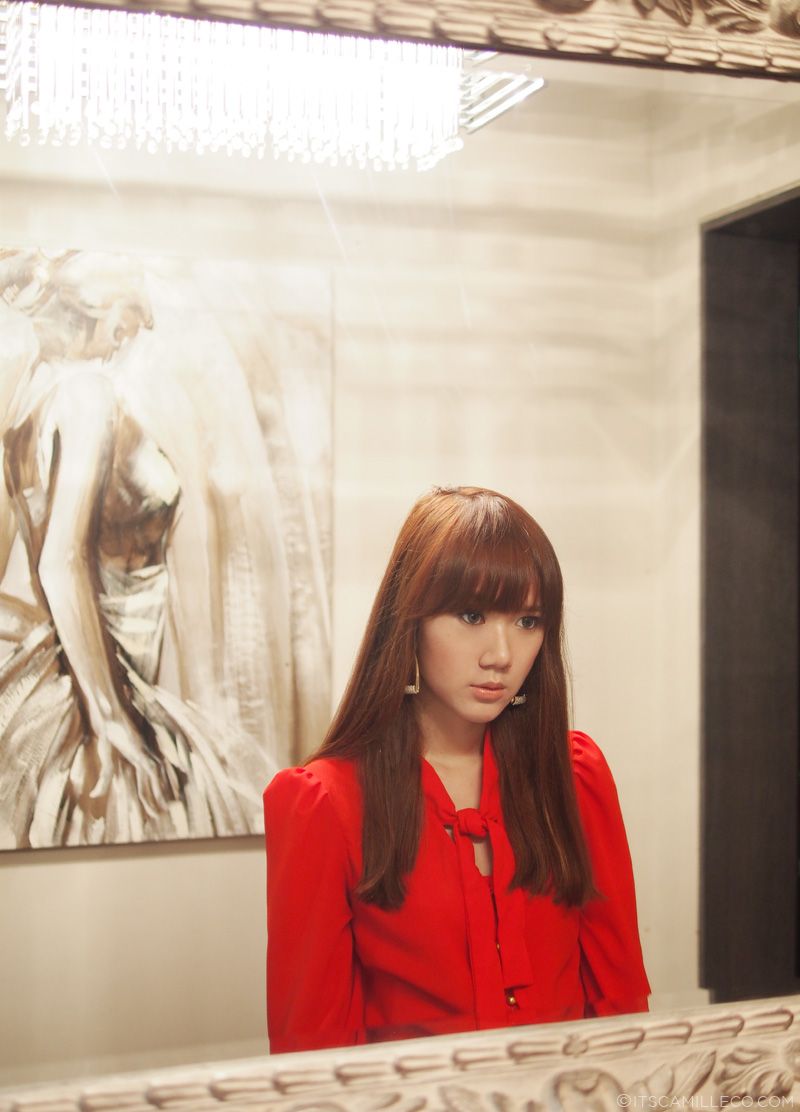 This is where my dilemma comes in. For some reason, I always seem to run out of red clothes to wear. LOL. Thank God I scored this top (among many many others) from Apartment 8 right after our holiday shoot for the brand wrapped up. First dibs! Woot! If you're not familiar with my campaign for Apartment 8, I represent one of the 3 primary lines they currently have. I'm Paris while my fellow bloggers Tricia and Patrish represent Blair and Katy respectively. See the ad I have their on my right sidebar? That's us as our Apartment 8 characters. Paris is supposed to be the party girl, among the 3. I'm no party girl but I definitely appreciate the sexy and sophisticated clothes she has. This top is one of them. LOVE! It's casual enough for shopping dates with friends, appropriate enough for work and school, and dressy enough for special occasions. SCORE! This is the reason why I'm such a sucker for tops like these.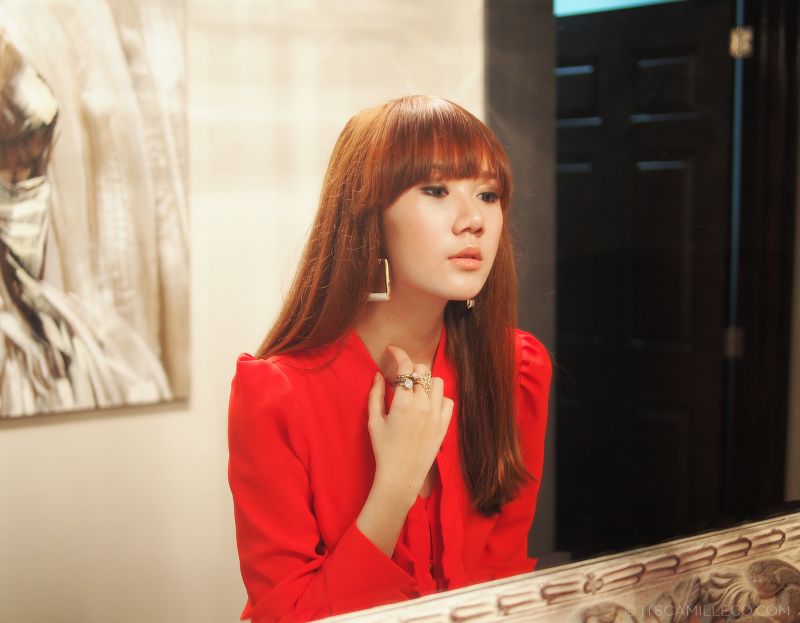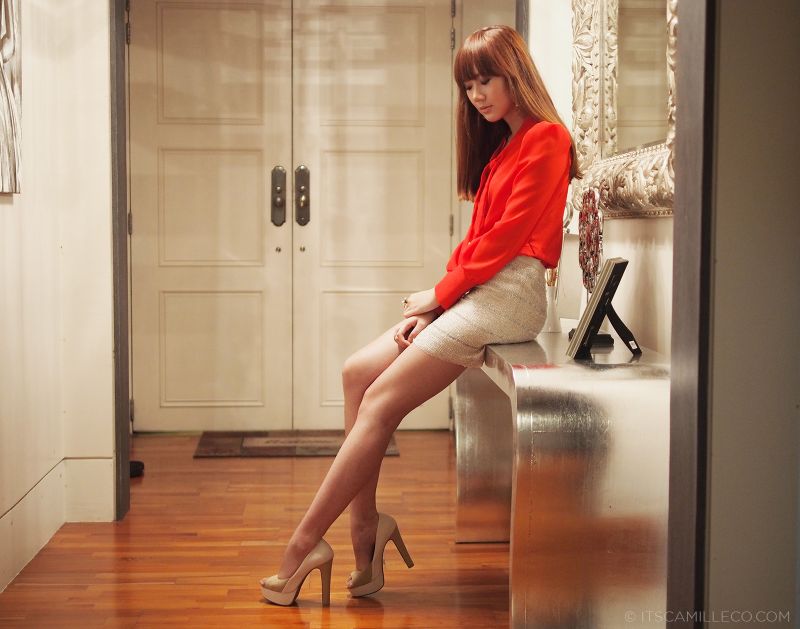 To match the festive mood during New Year's eve, of course I had to pair my top with something sparkly. You know me and my love for embellished pieces. Obviously, there's no shortage of that kind of stuff in my closet. LOL. It just pains me every time I pull an embellished piece out of my closet and I hear little invisible beads falling to the ground. They're invisible because I can't seem to find them most of the time. Haha!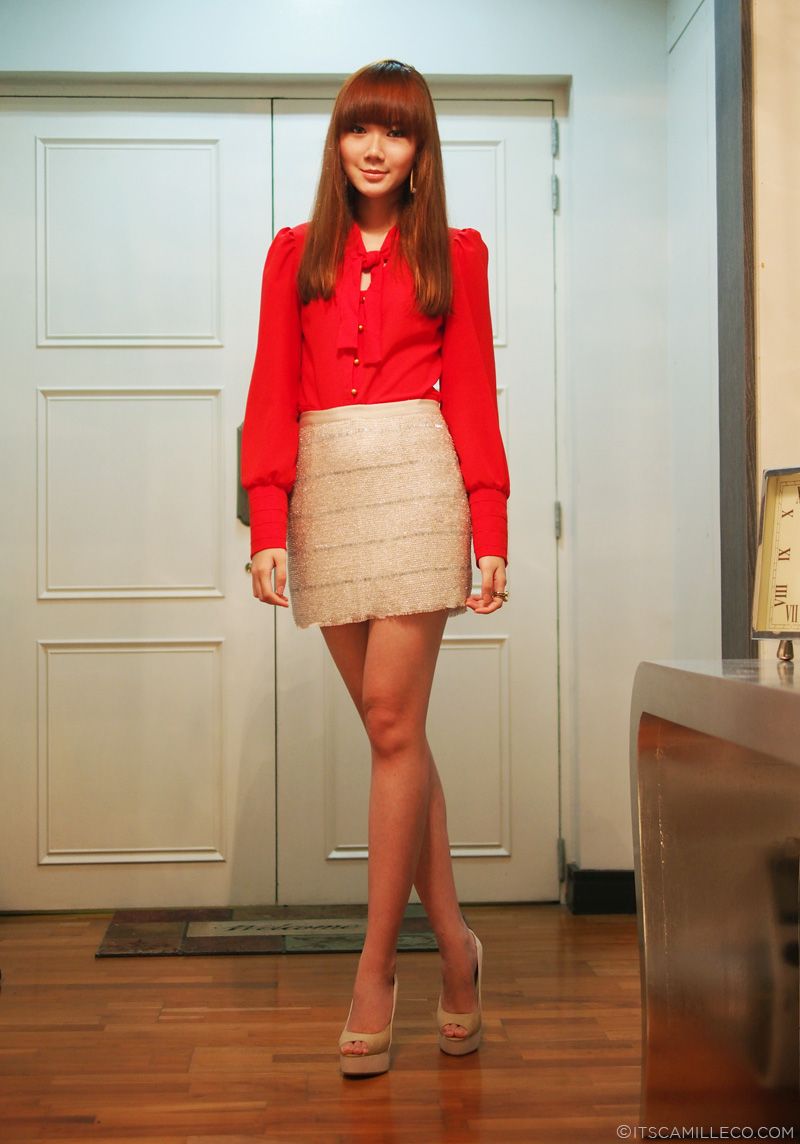 [button link="http://lookbook.nu/look/4459677-New-Year-s-Eve" size="small" bg_color="#e5b3b9″ window="yes"]Hype this look on Lookbook.nu here[/button]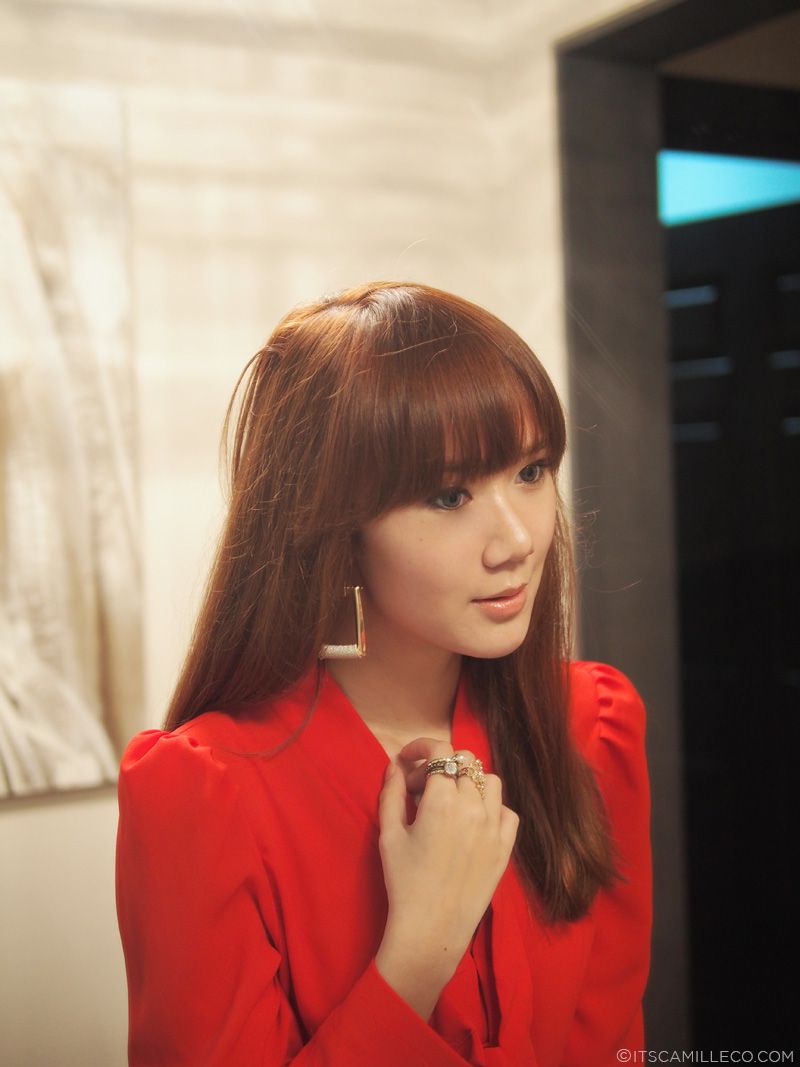 SM Accessories earrings | Apartment 8 top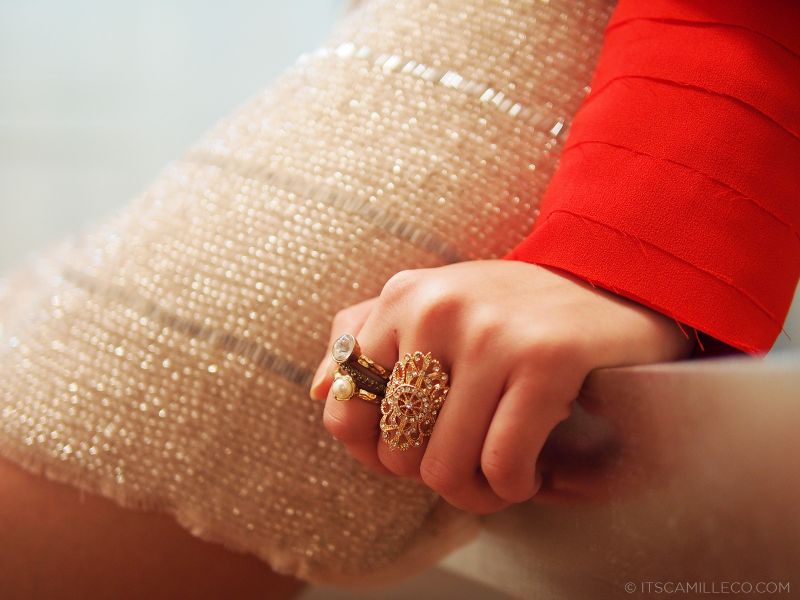 SM Accessories gold diamond ring | Gryphon New York skirt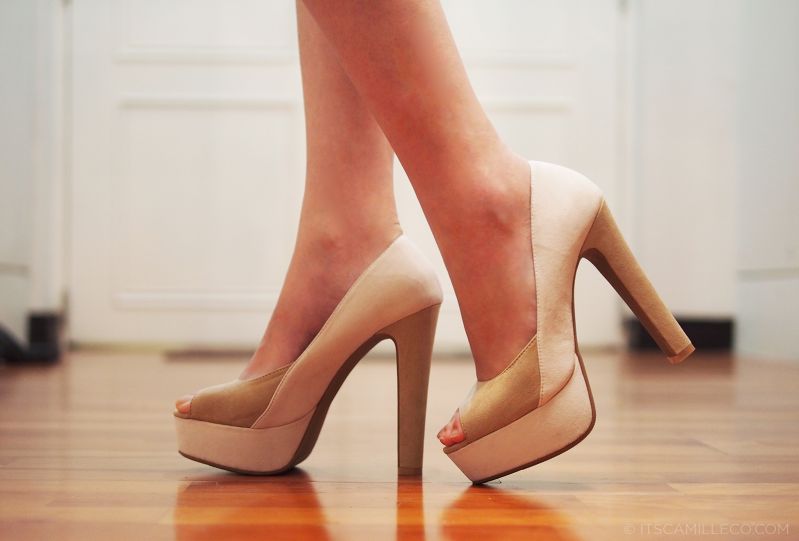 Sugarfree heels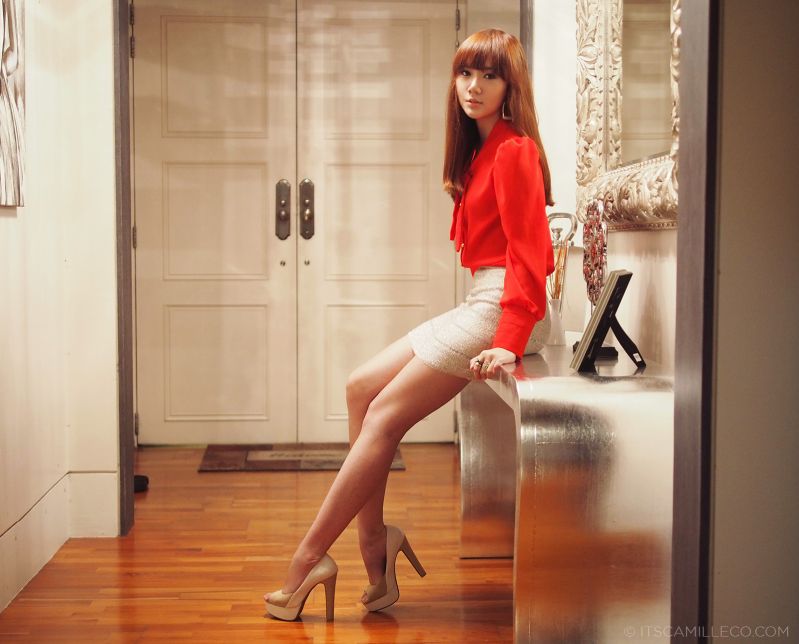 By the way, shout out to my brother/ahya!! I doubt he reads my blog but I just want to let everyone know that the photos in this entry were all shot by my brother. O di ba, may potential! LOL. And to think I didn't even have to bribe him or force him into doing this. Oh what the holiday spirit can do. It's a powerful thing, you know.