Another one of my backlogs!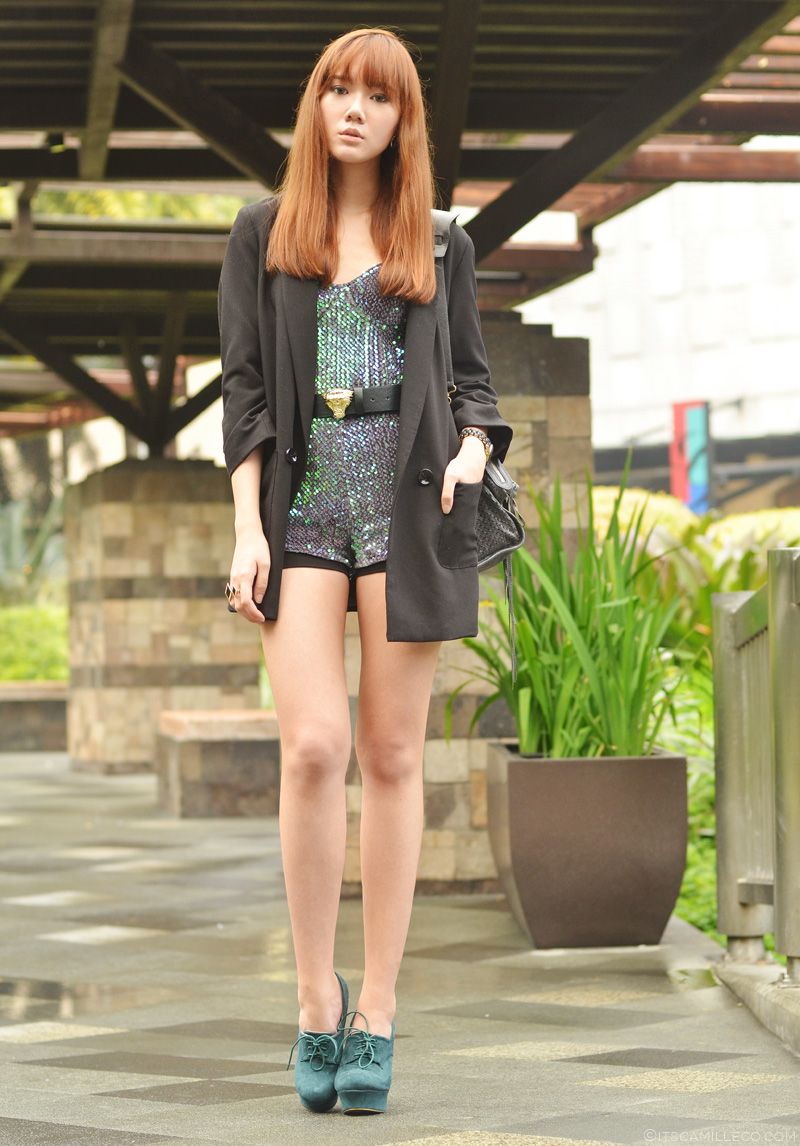 Saturday night fever, I'm ready for you! With a playsuit like this, who needs disco balls? LOL. But since I had to run errands during the day and I didn't want to blind anyone, I grabbed my favorite boyfriend blazer to cover myself up and tone down the bling.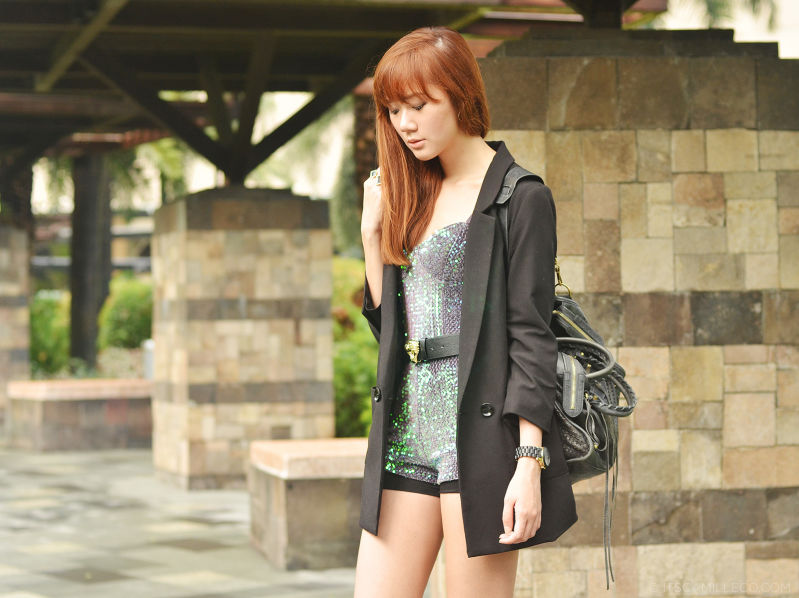 There's actually another reason why I wore a blazer over my playsuit. I found it a tad bit too revealing and skimpy so I needed something long and boxy to balance it off. If you've noticed, I'm also wearing a pair of cycling shorts underneath my playsuit to prevent my cheeks (yes the cheeks down there, not the ones up here) from saying hi to everyone. They tend to be a little friendly in outfits like this. Haha!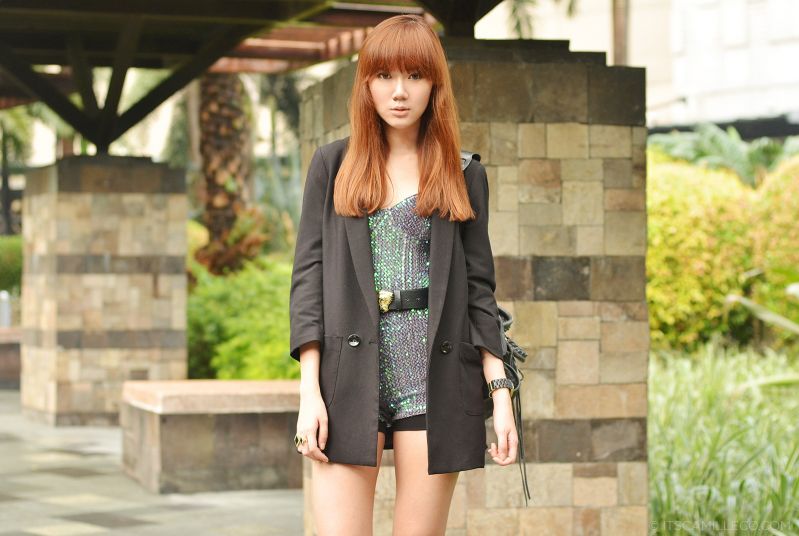 I then added a belt to accentuate my waist and to match the little part of my cycling shorts that's peeking out. Finally, I got a black and gold ring, watch and bag to complete my outfit. Basically just minimal accessories. I mean I'm already a walking disco ball. There's no need for more scene-stealing jewels.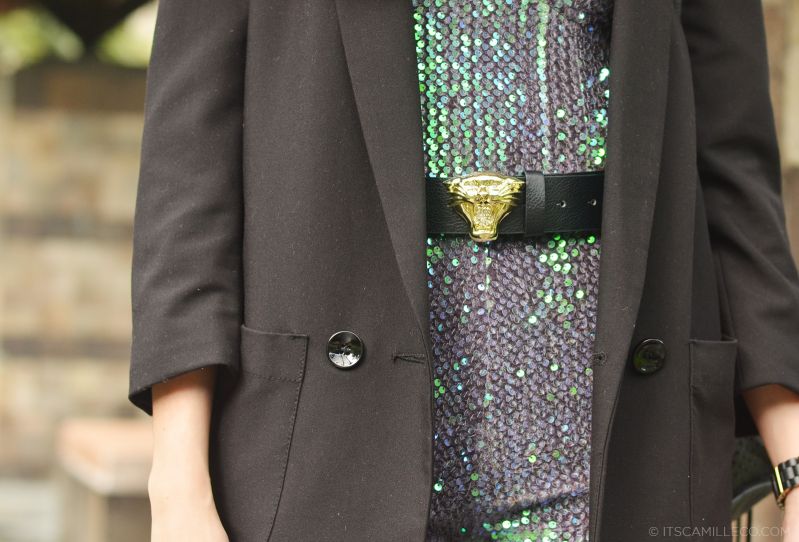 H&M boyfriend blazer | Motel Rocks playsuit | H&M belt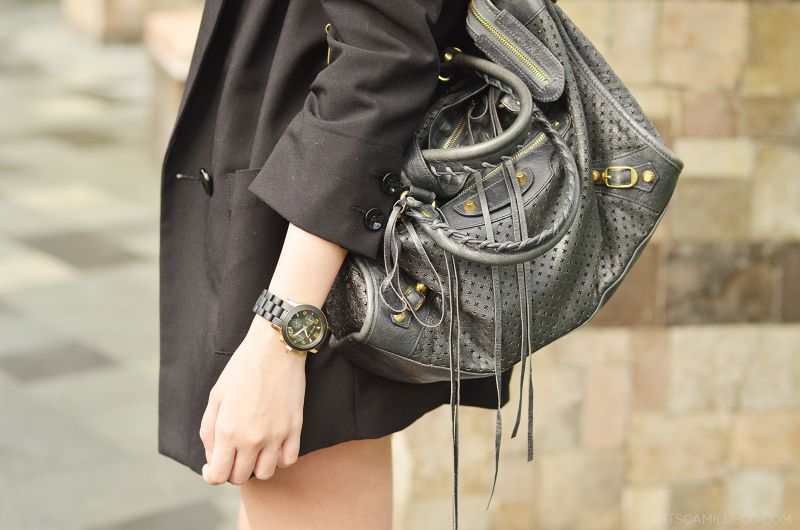 Michael Kors watch | Balenciaga bag | The Little Things She Needs ring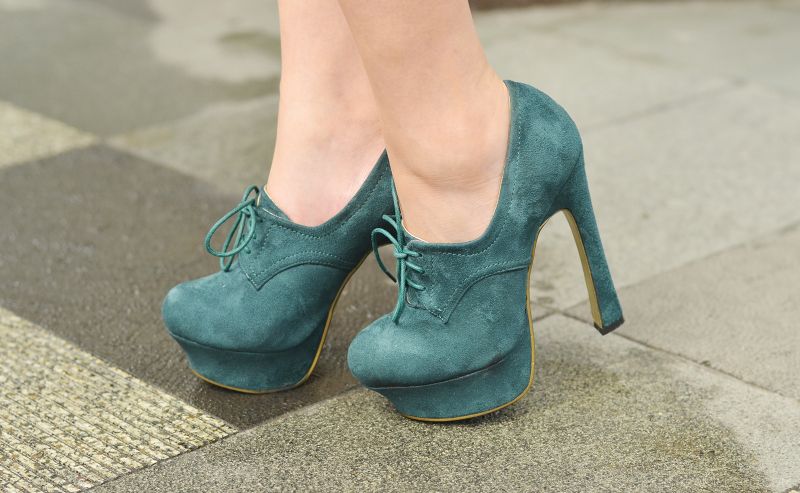 SM Parisian shoes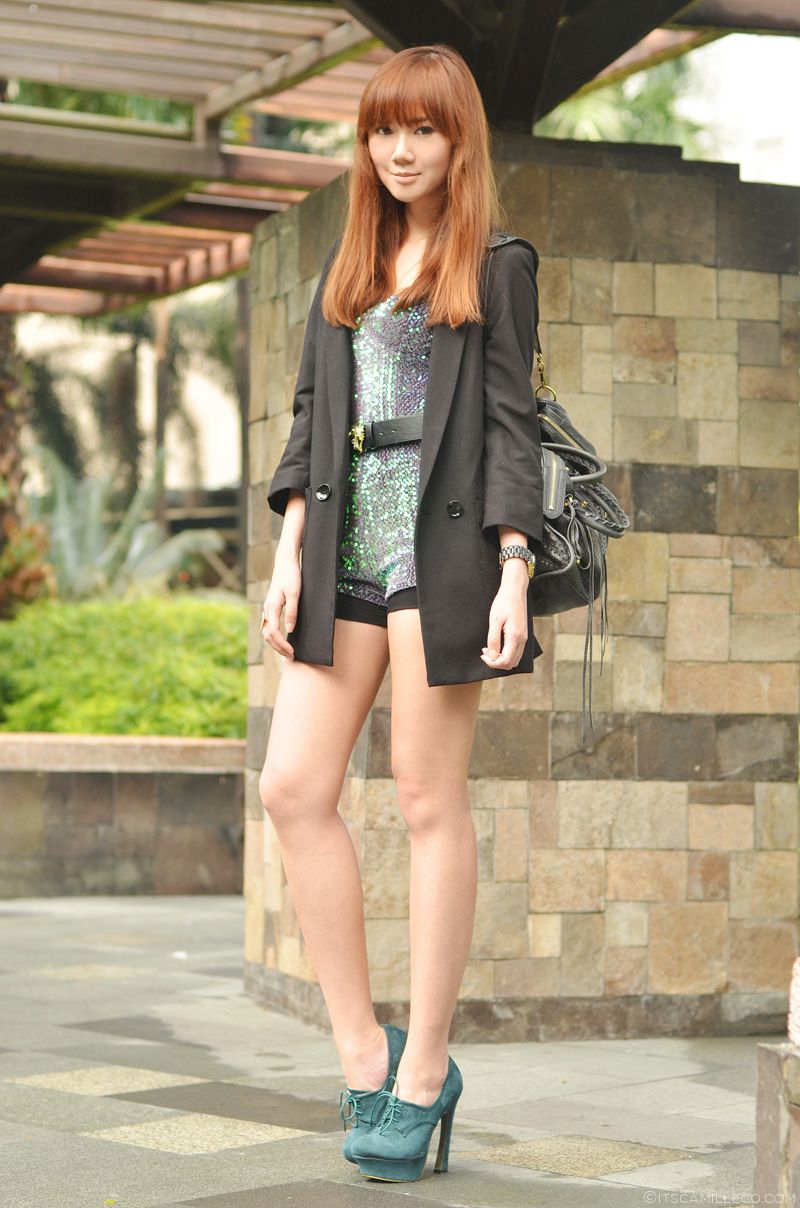 [button link="http://lookbook.nu/look/4629881-Put-The-Play-In-Playsuit" size="small" bg_color="#e5b3b9″ window="yes"]Hype this look on Lookbook.nu here[/button]