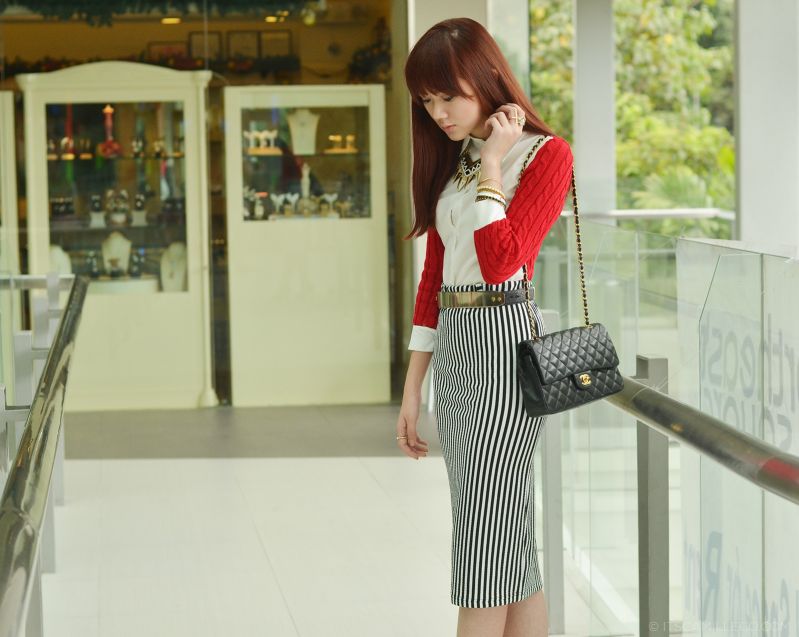 Prize for whoever can guess which blog post I wore this skirt before! What's the prize, you ask? My love! Priceless! LOL.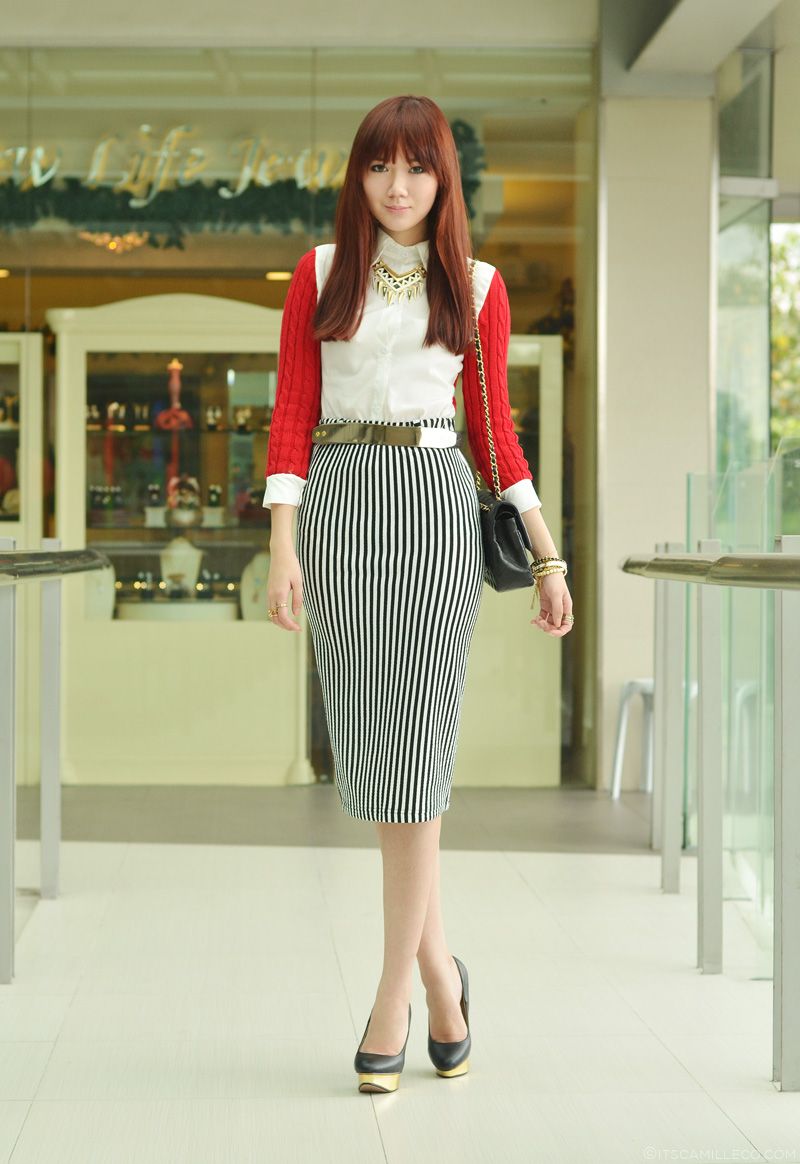 You see, when you love something, you don't just wear it once. If it's pretty, it's pretty. If it matches your outfit, it matches. No one would judge you for wearing something more than once. Besides, it's foolish to spend on something you won't get to wear over and over again, right? That's not a good investment. Just style it differently and you'll be fine.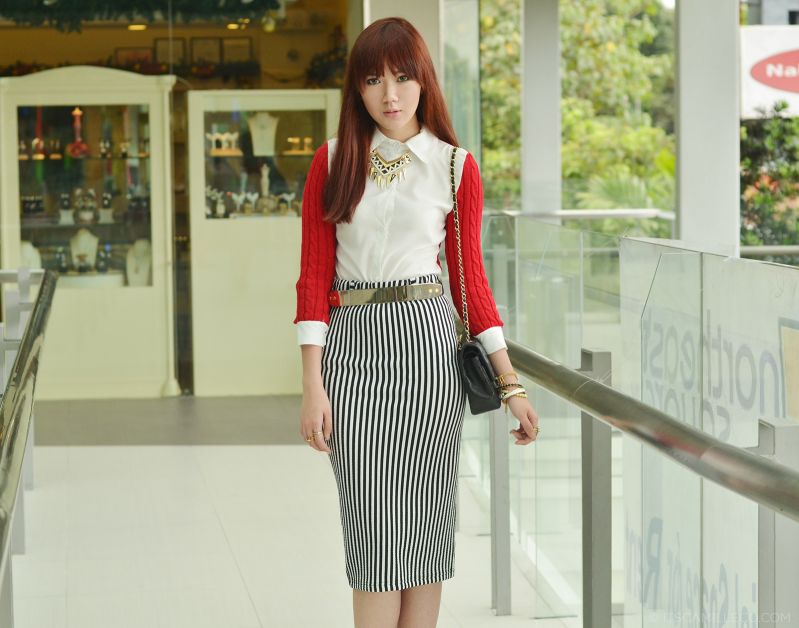 If you remember the last time I wore this skirt, I paired it with something a little bit dressier than the top I'm wearing here which made my outfit more appropriate for night. This time, since my top is more business casual than party glam, I've come up with an outfit that's suitable for daywear.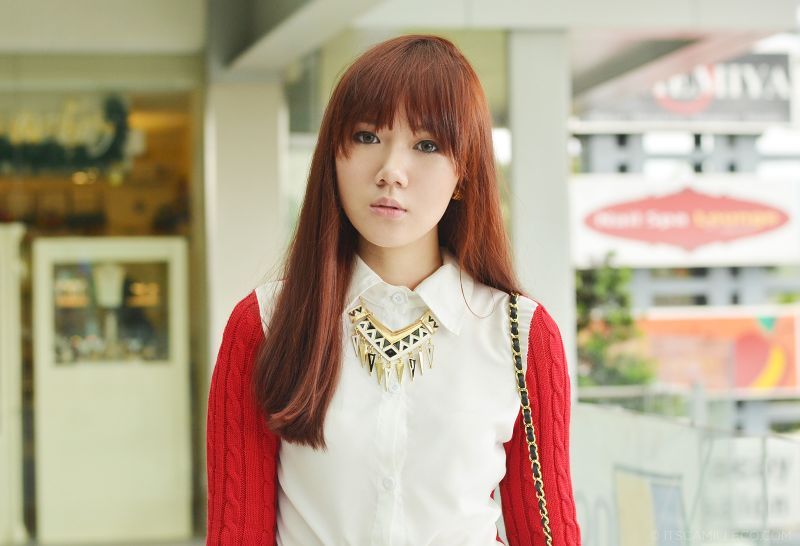 Lemon Shop top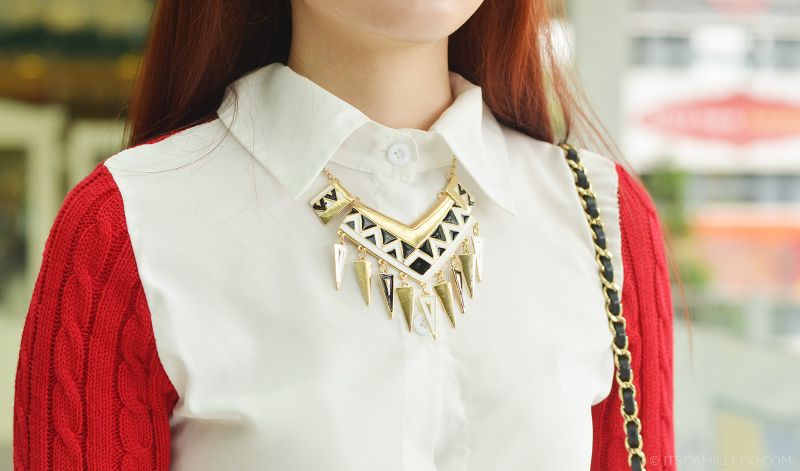 Kikay Matters necklace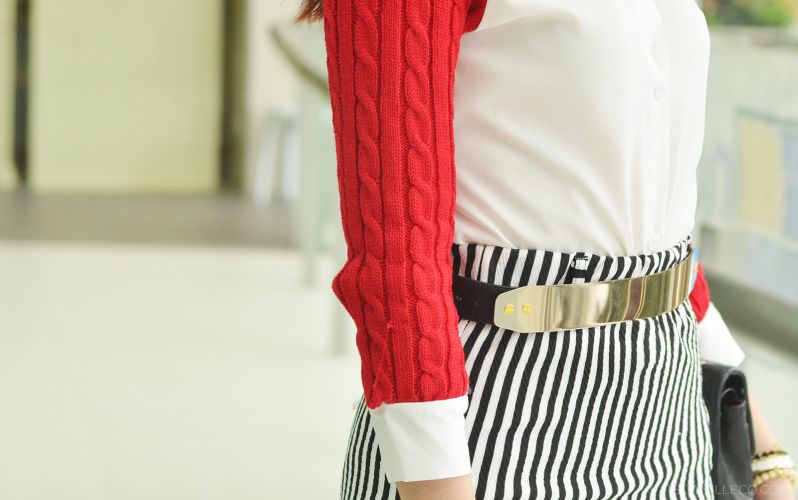 SM GTW skirt | Ministry Of Retail belt
Chanel bag | Peaches On Top cream and black bracelets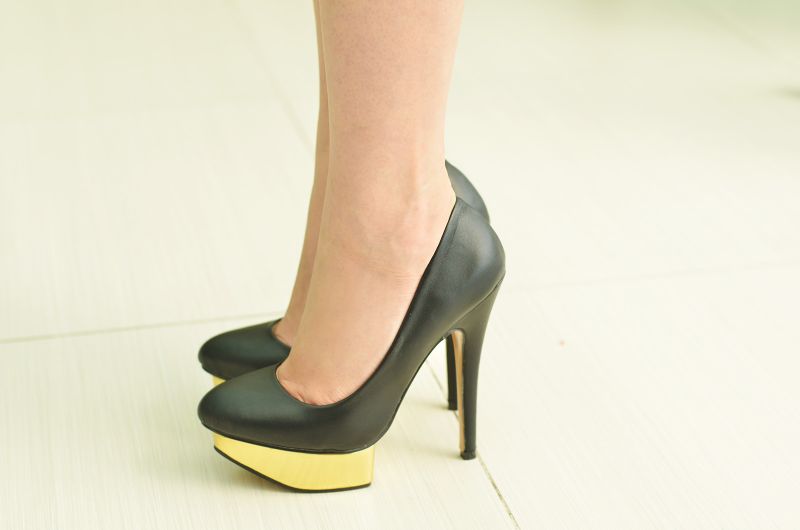 Primadonna heels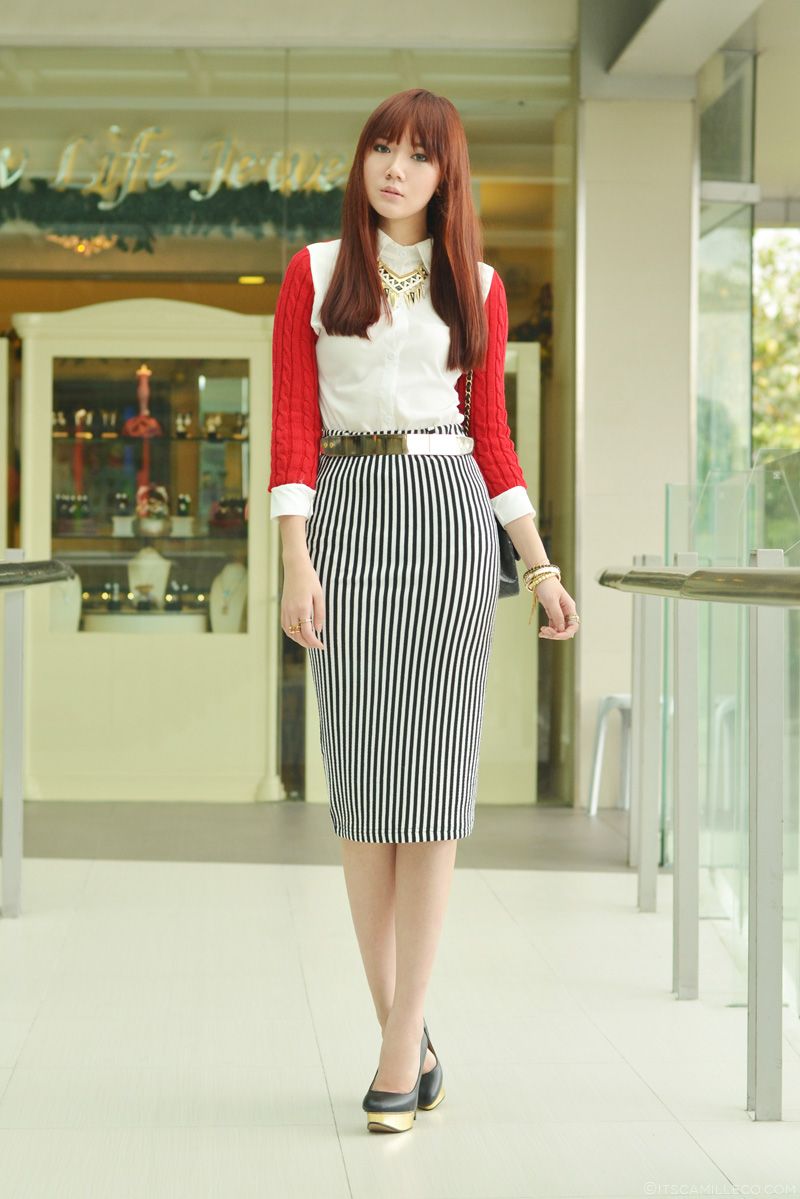 [button link="http://lookbook.nu/look/4626401-Caught-Red-Handed" size="small" bg_color="#e5b3b9″ window="yes"]Hype this look on Lookbook.nu here[/button]