Obviously, this post's title was inspired by the stripes on my skirt. Stripes as bold as these always remind me of the "get out of jail free" card from Monopoly. Ooooh!!!! Oooooh!!! Sudden light bulb moment! That would be a cool couple Halloween costume!! The Monopoly police and prisoner! CUTE!
Okay. That was so random. But if you're a loyal reader, you should know by now how random I can get so you have been warned. I write whatever comes to my mind which is why this blog is always light and happy and sometimes weird.
Okay, maybe a lot of times weird but you still love me anyway. (Awwwww)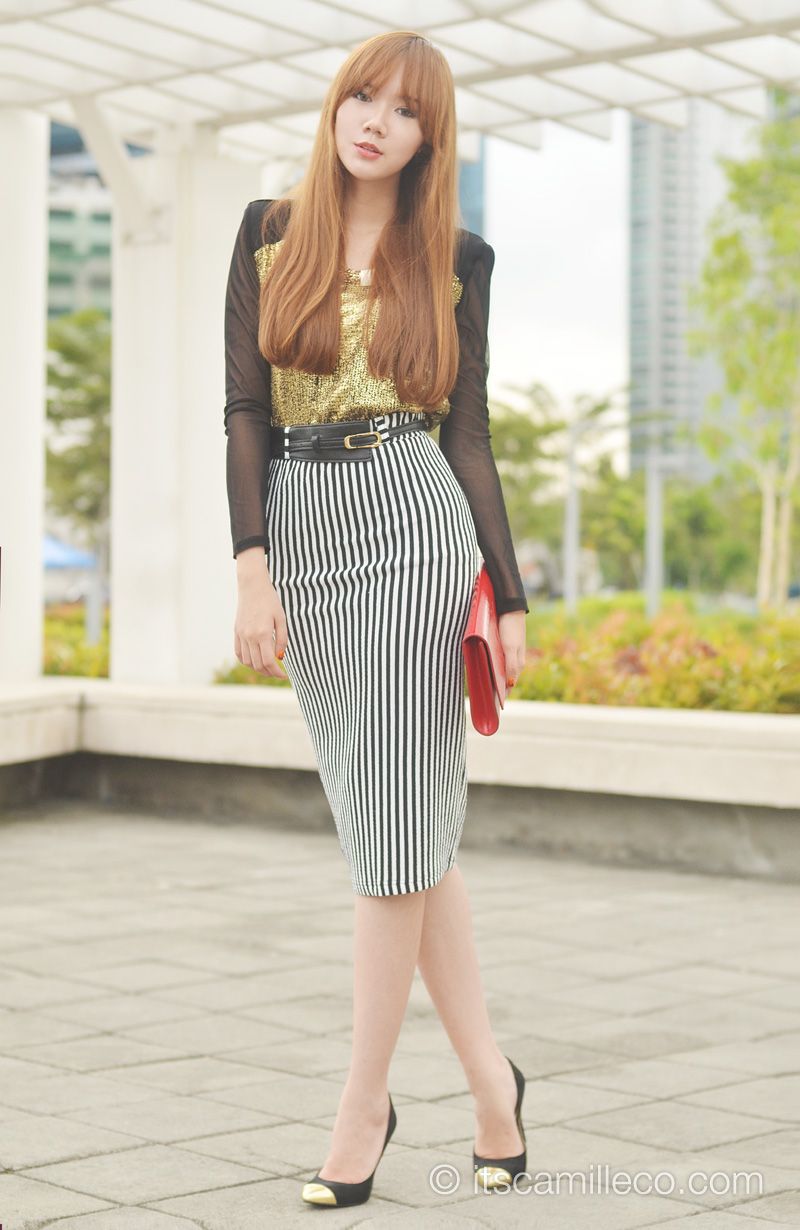 So anyway, more about fashion and less about my weirdness. From my cutie patootie, kiddie outfit yesterday– let's do a complete 180 shall we? I'm now back to my womanly style, fit for the 24-year old lady that I am. Pwedeng-pwede na pang-boss! Or in English, I can pass off as a big shot boss, right? Women on top, this is what you should wear! It screams: "I am in charge and I take charge!" Who agrees with me? (Whoever disagrees, don't comment! I kid I kid. We're democratic after all! LOL.)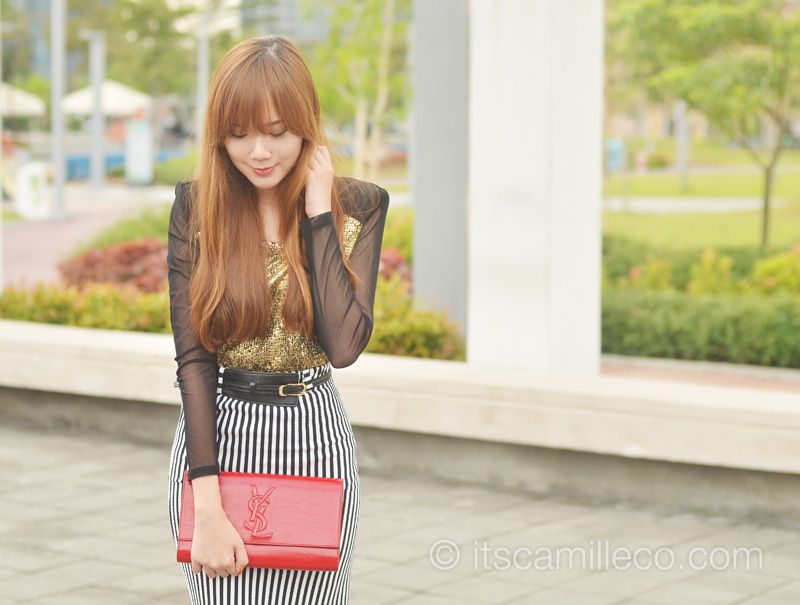 You should know by now that there is no truth to the common misconception that all fashionistas don't repeat clothes. I've told you many times before, like Kate Middleton, I believe in making the most out of your clothes. If you've got a keen eye, you've probably already noticed that I repeat clothes as well–just like this top! Quick, quick! Guess where I wore this before. :)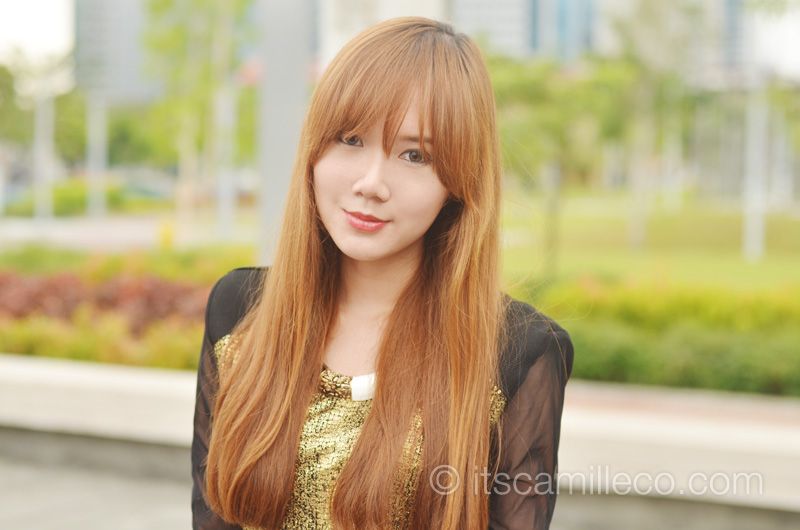 [button link="http://lookbook.nu/look/4253627-Get-Out-Of-Jail-Free" size="small" bg_color="#e5b3b9″ window="yes"]Hype this look at Lookbook.nu here[/button]
SM Accessories necklace | From Hong Kong top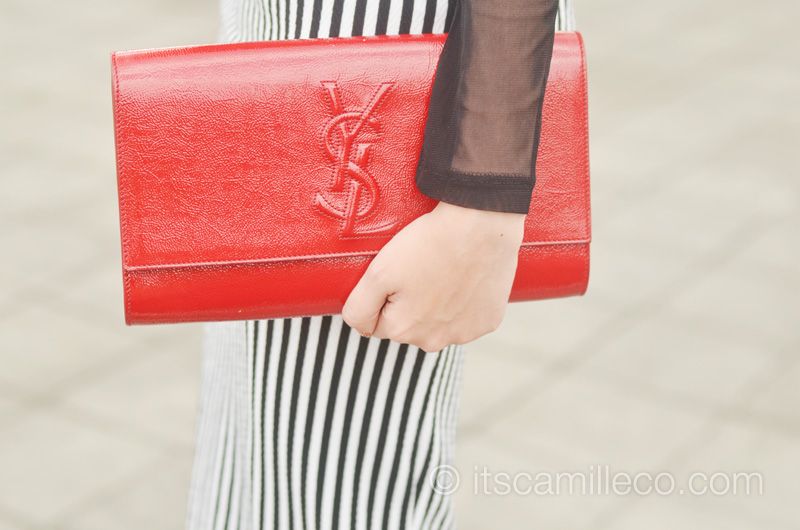 YSL clutch | SM GTW skirt (includes belt)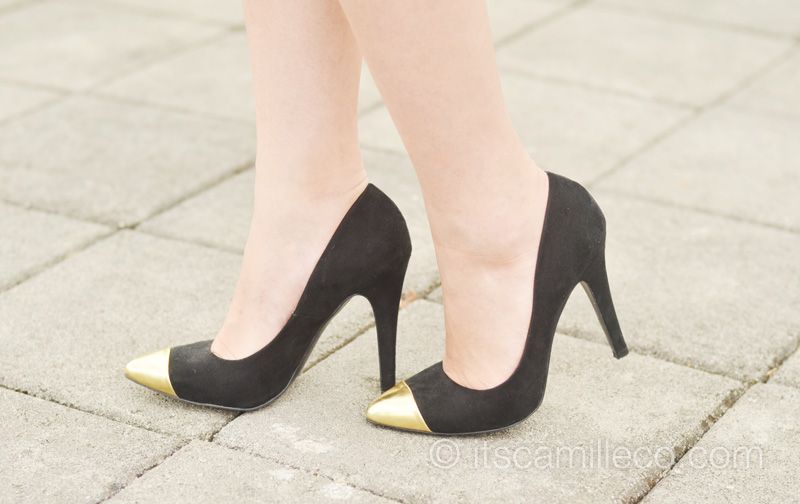 Mango shoes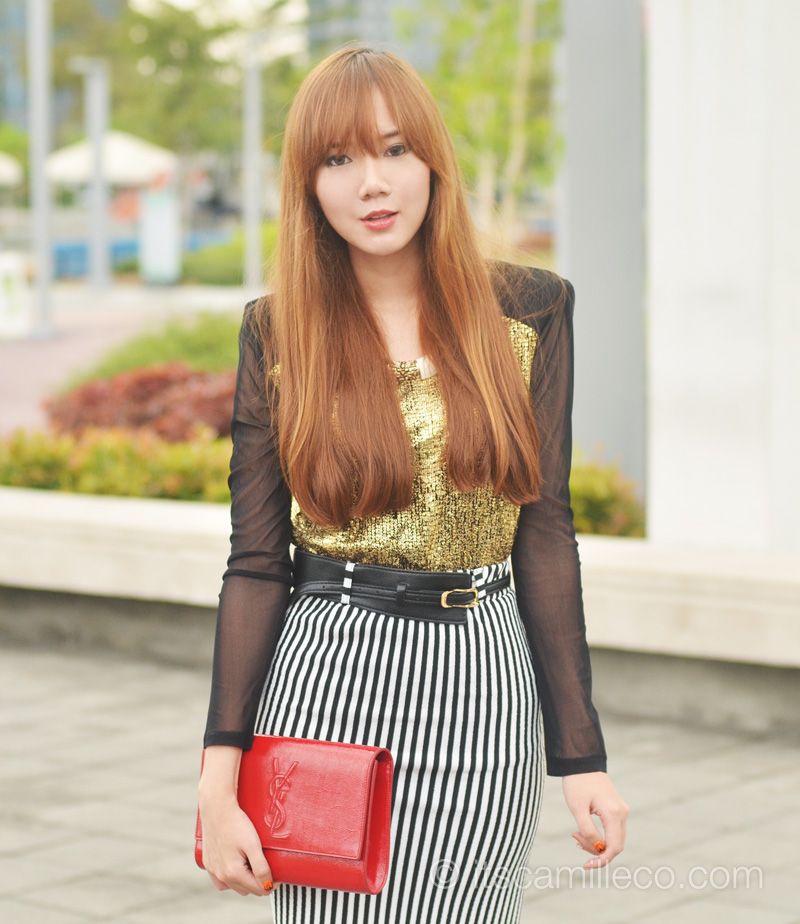 Gasp! Did anyone notice my red lips? *Cue choir: HAAAAAAAAALLELUJAH!* It's not yet the bright red lipstick I'm looking for but it IS red. I never thought this day would come. Haha! But for the sake of fashion, I wore red. I just couldn't help it. It's the best lip color that matches my bold outfit.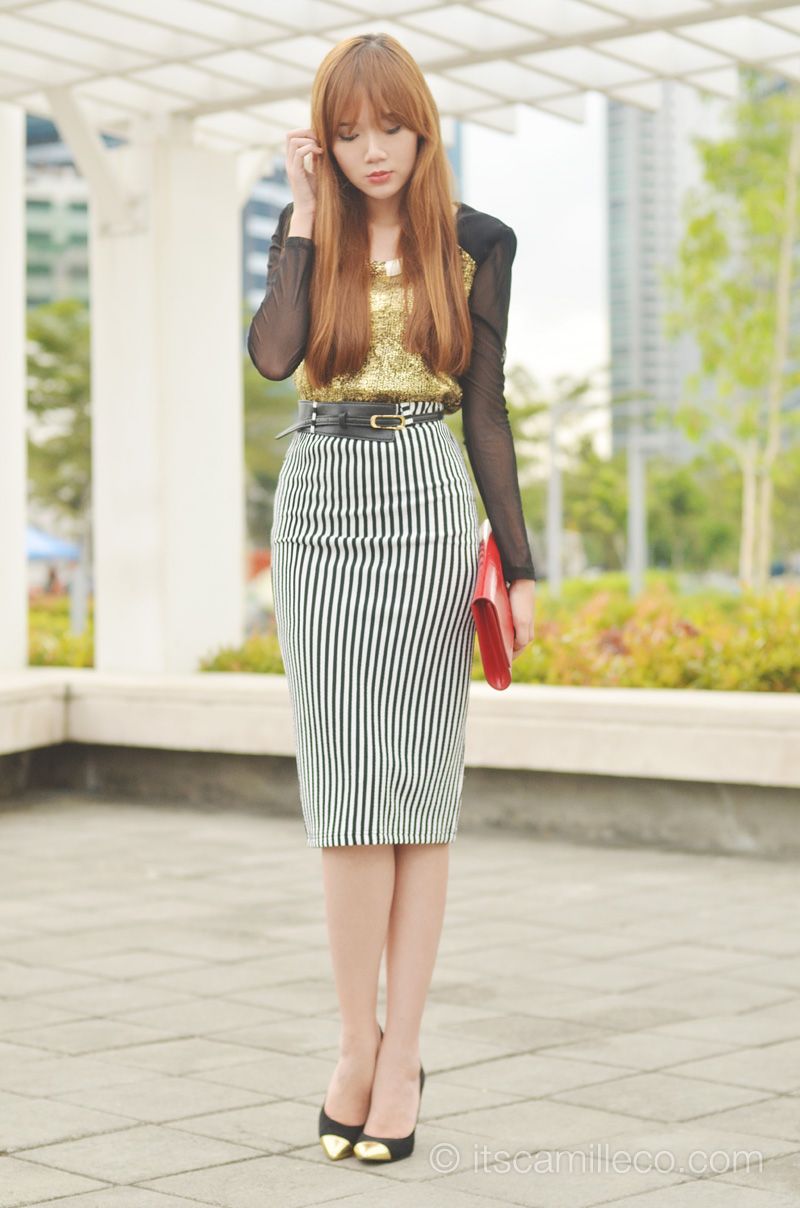 So what do you think? I tried something new today. You should too! :)