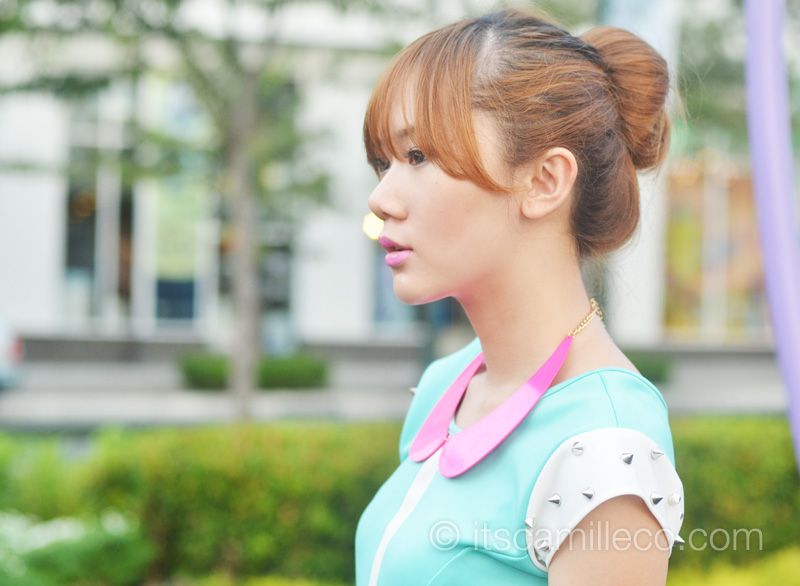 I call this my Jetsons top. I have no idea why but it just reminds me of the famous cartoon. It's probably because of the sleeves, although I doubt Judy Jetson had spikes on hers!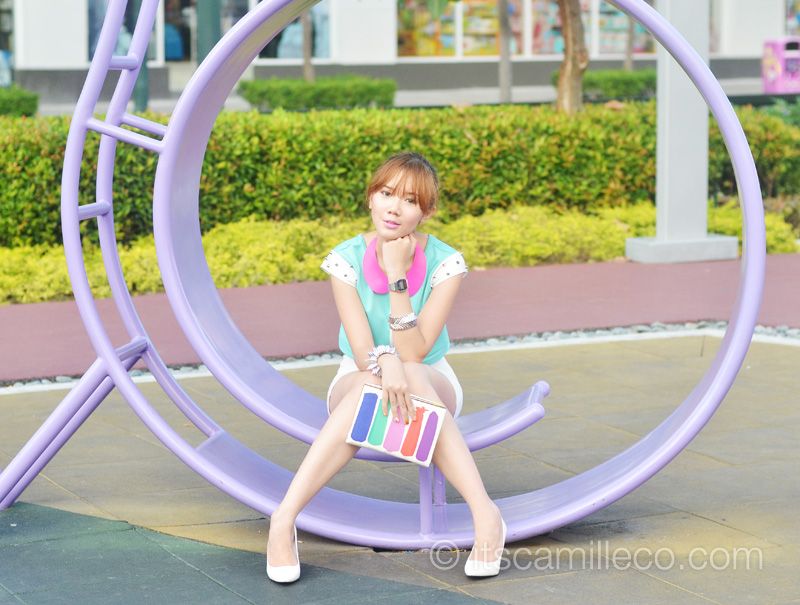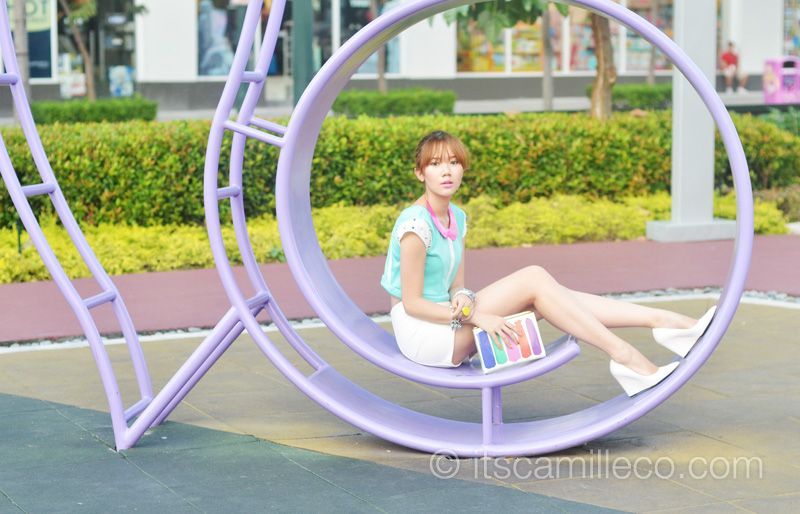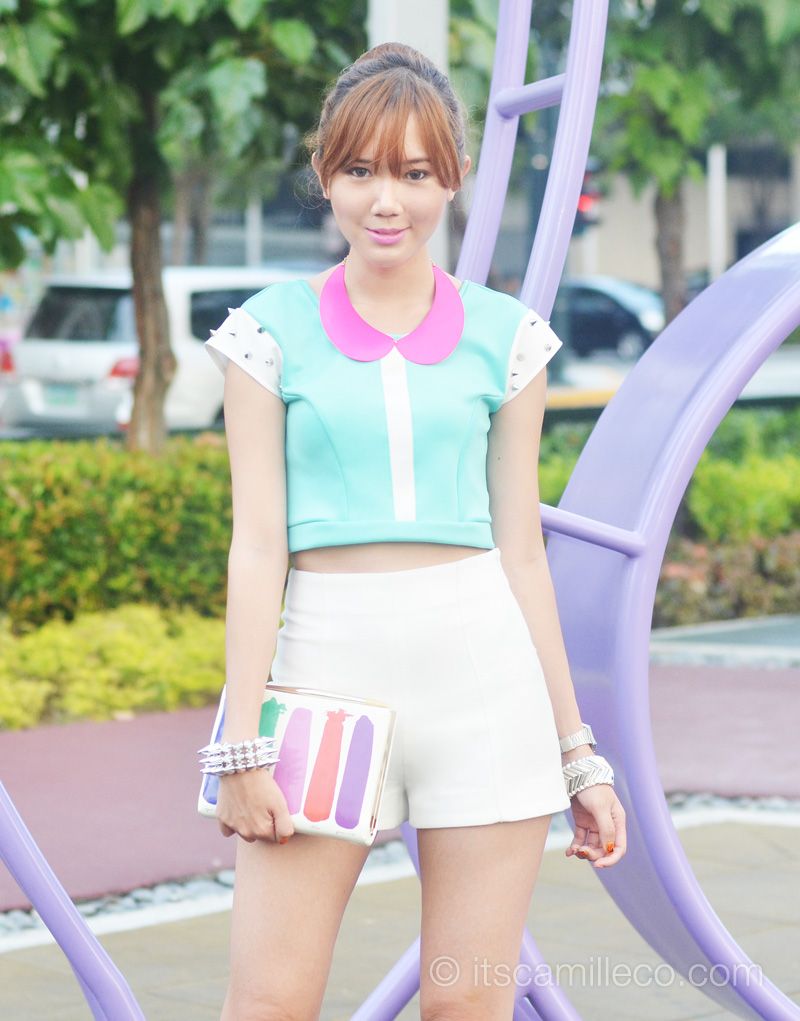 What attracted me to this top was actually it's color. It's just so cool and fresh!. Since this top looks quite playful and young, I went ahead and styled it that way too. I made it even more playful by adding a neon pink collar necklace, which in my opinion is what actually held the whole look together.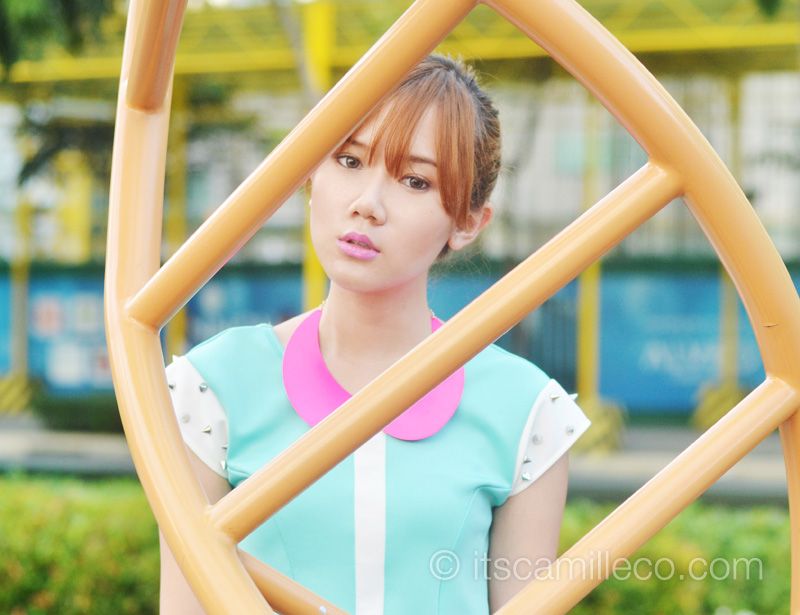 Obviously, this top isn't for everyone. First of all, it's color isn't exactly the safest, it's cropped; and it has spikes on it too. It's quite adventurous but that's the beauty of it. I love that there is a homegrown brand like Apartment 8 that offers designs like this. Yes, it may be out of the box but as I always say, it's all about the styling. Imagine pairing it with a high-waist midi pencil skirt for example. It can actually pass off as business casual, right?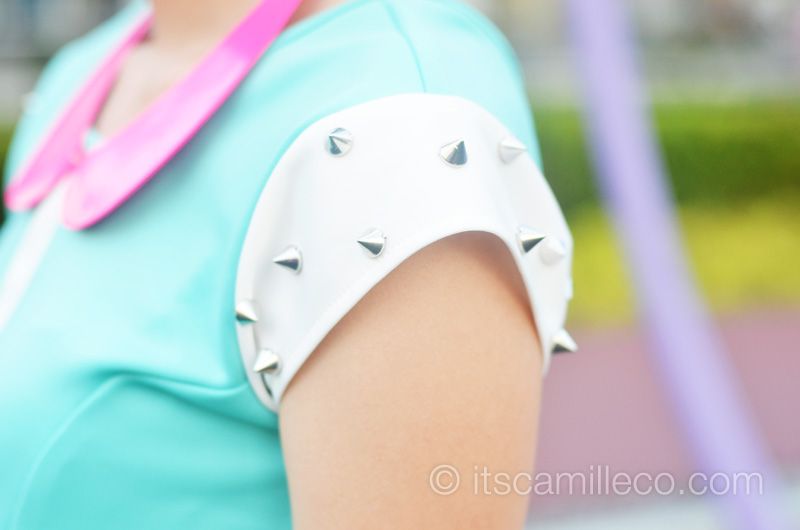 Apartment 8 top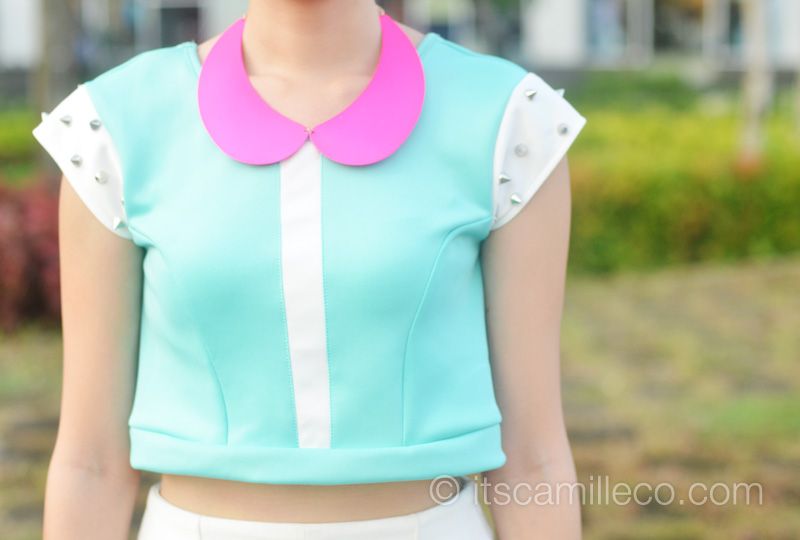 Gifts Ahoy pink collar necklace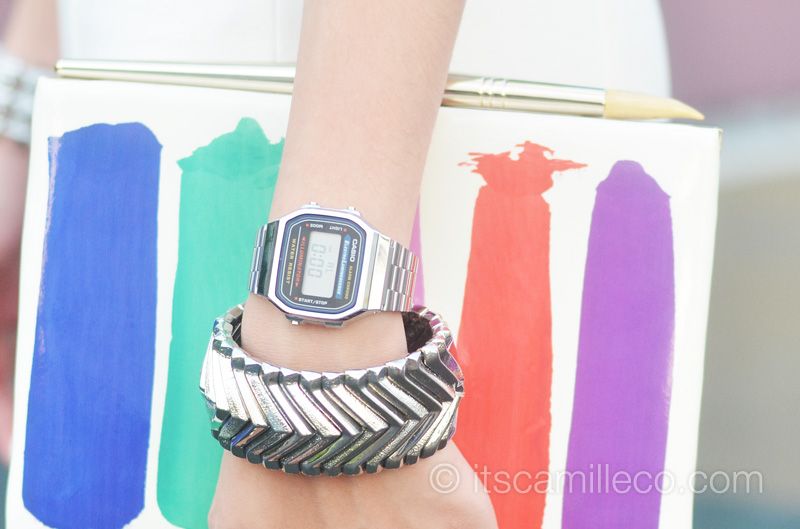 Watch Factory Casio watch | SM Accessories bracelet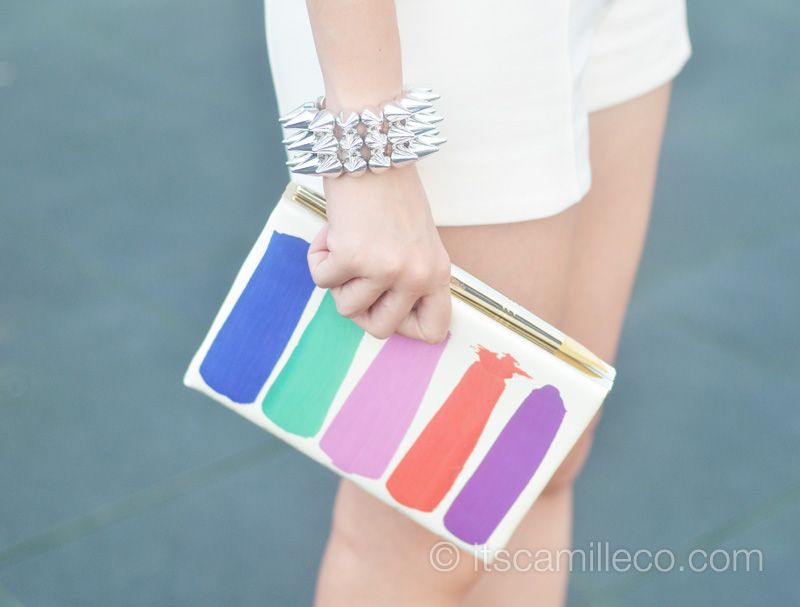 Gifts Ahoy cuff | Kate Spade clutch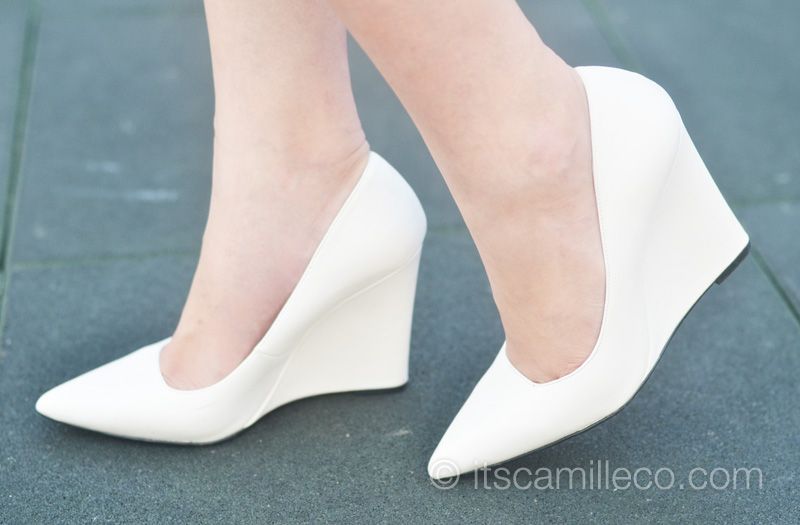 Mango shoes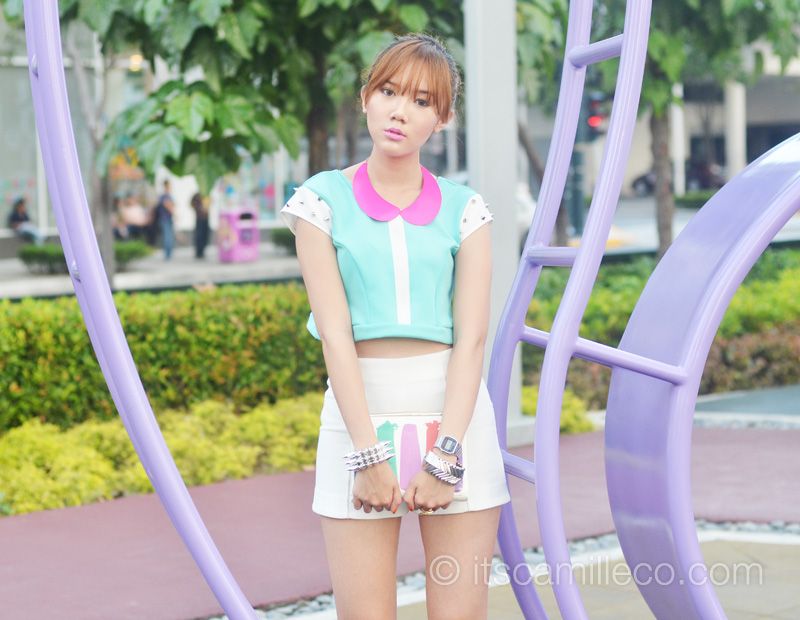 Zara shorts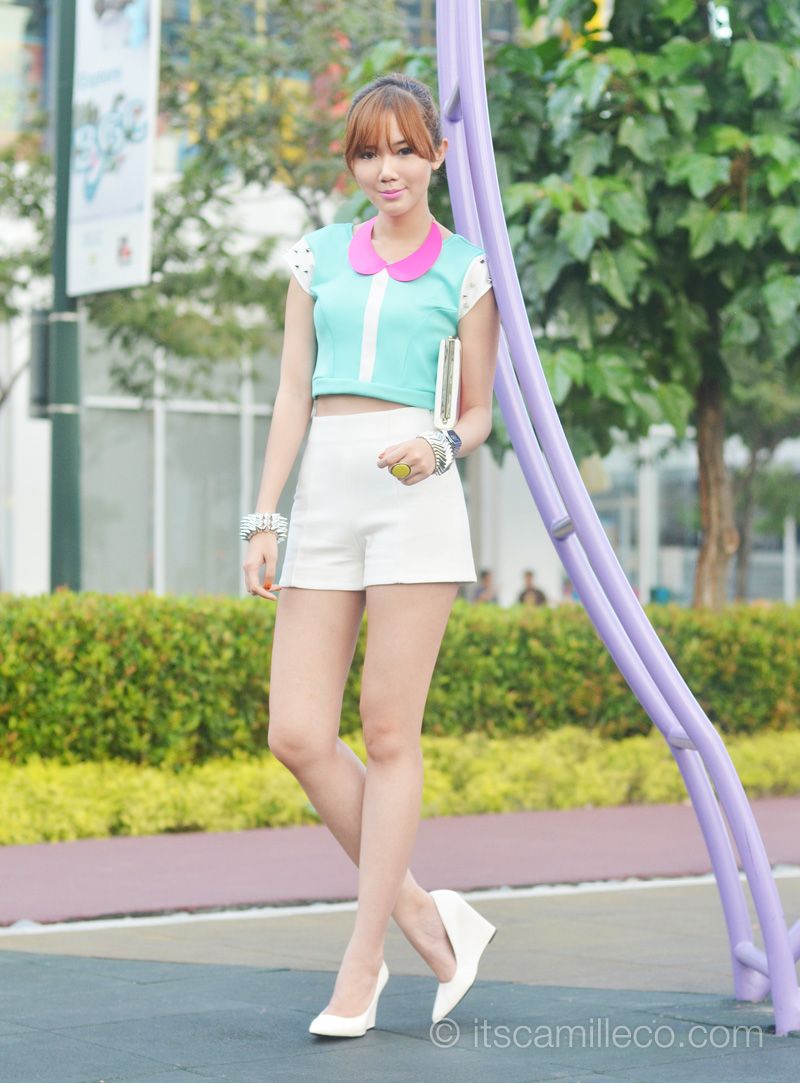 [button link="http://lookbook.nu/look/4250179-Spiral" size="small" bg_color="#e5b3b9″ window="yes"]Hype this look on Lookbook.nu here[/button]
So here's my challenge to you fashionphiles, why not go out of your comfort zone? Try an adventurous top like this or basically anything that is new to you. You'll never know. You might just surprise yourself. Fashion is more fun when you open yourself up to these things. This is how your style will evolve and grow. :)