So my blog underwent a crisis and went down the other day…I hate it when this happens. But no worries, everything is back to normal again. I hope!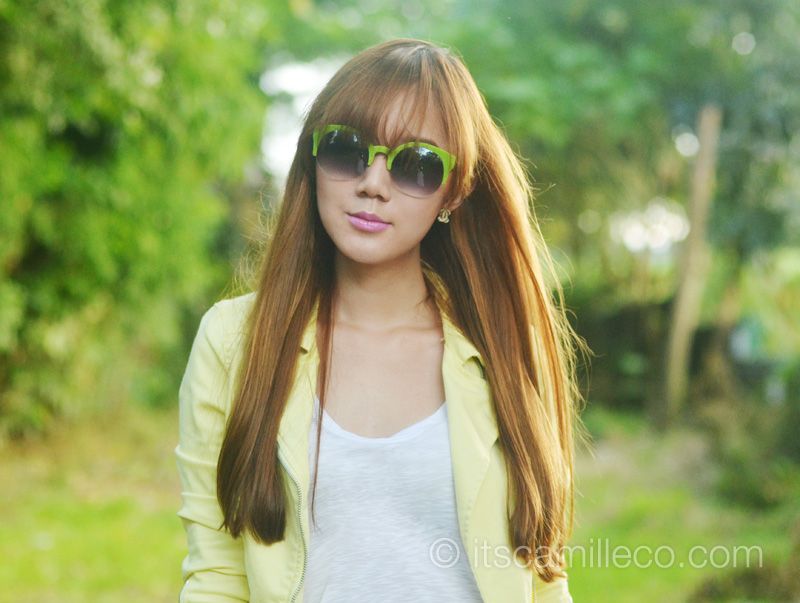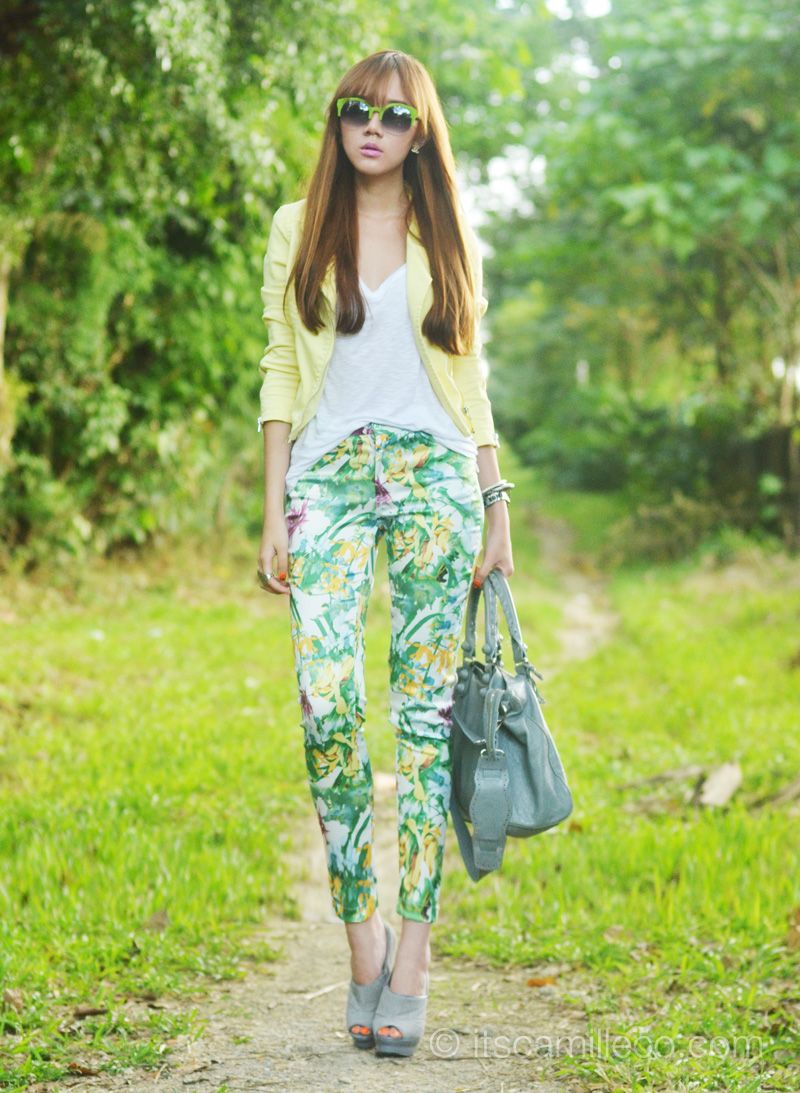 I'm sure some of you have already seen these pants somewhere. They're blogger favorites from SM GTW. No surprise there. They look and fit great so what's not to love? I even got the matching blazer! That's how much I like them! But instead of doing the usual matching blazer and pants combo for this post, I figured why not tone it down a bit and style these satin pants in a more casual way?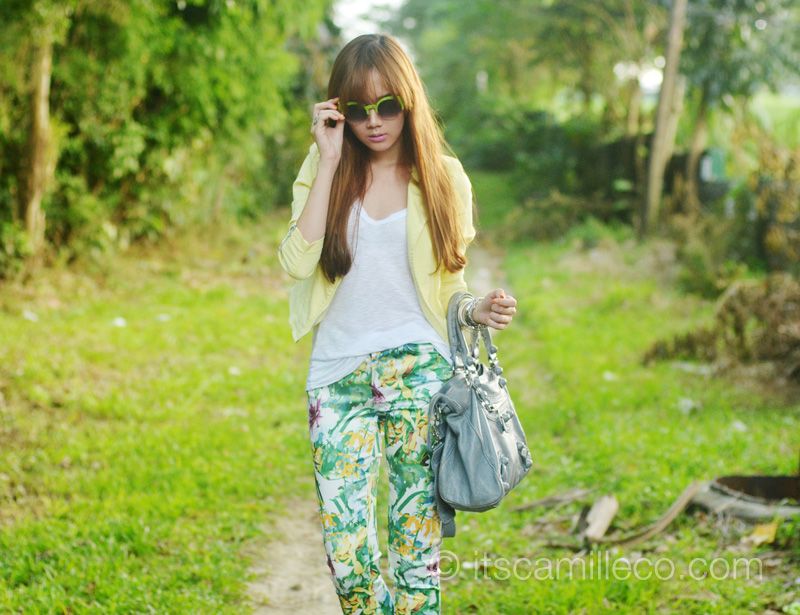 For a more crisp and sophisticated look, one would probably pair these pants with a nice buttondown and blazer. I know I would! But for a casual, kunwaring effortless vibe (LOL), stick to trendier and younger pieces like a denim jacket and tank top.
[button link="http://lookbook.nu/look/4246323-Green-Eyed" size="small" bg_color="#e5b3b9″ window="yes"]Hype this look at Lookbook.nu here[/button]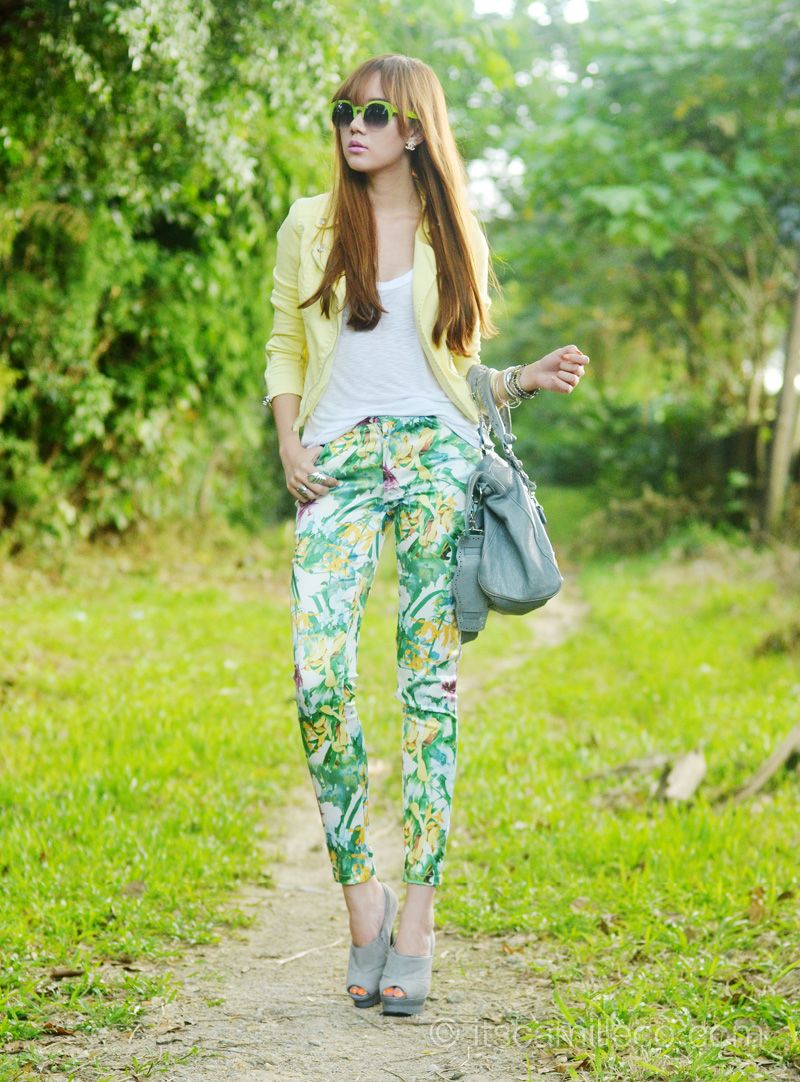 And to make this outfit look 10x cooler, add a pair of unique sunnies like these! They're so quirky and bright–perfect for the sunny day ahead.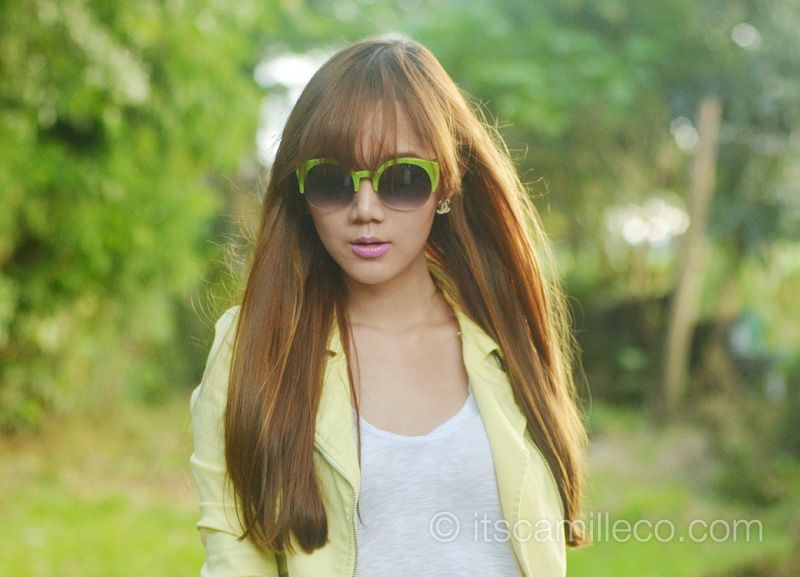 Sabellissima sunnies | Chanel earrings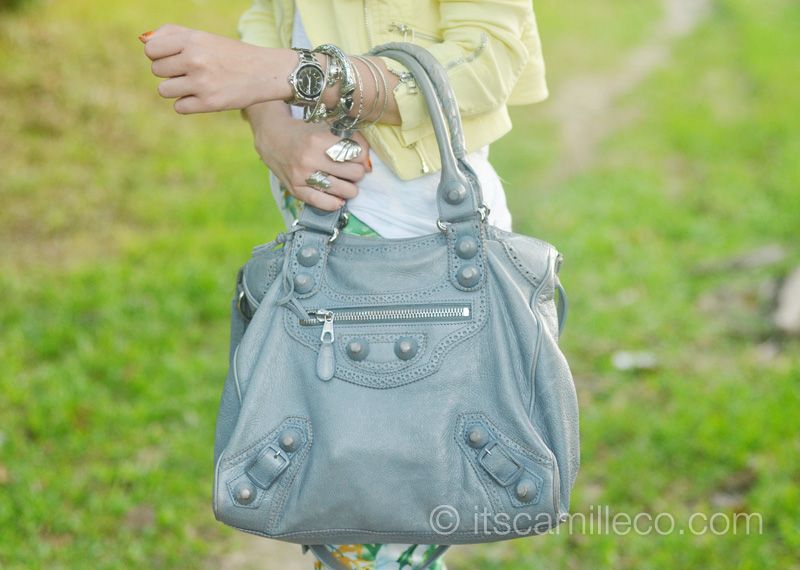 Balenciaga bag | Tag Heuer watch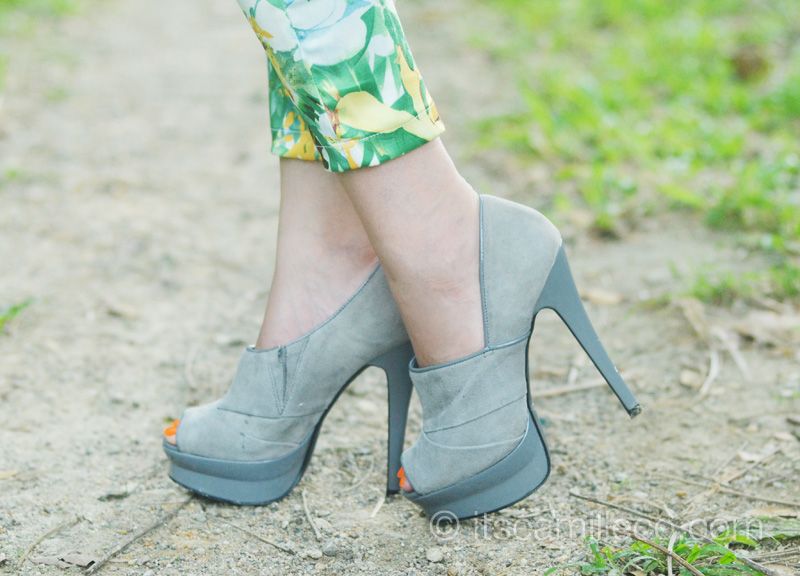 Aldo heels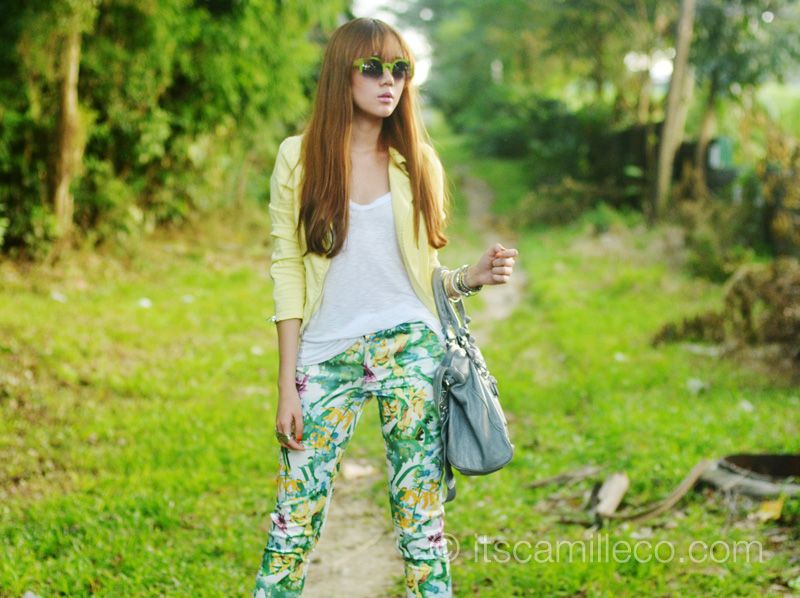 H&M denim jacket | Calvin Klein tank top |  SM GTW pants
P.S. Since we're already on the subject of being trendy and young, I just remembered one of my favorite trendy brands, Topshop. Before I forget, let me share the good news to all you youngsters. The Topshop student discount promo is back! To welcome the new semester, students get 15% off on regular-priced items at all branches of Topshop from November 12-18, 2012. Pfft. I wish I was still a student! Darn it.