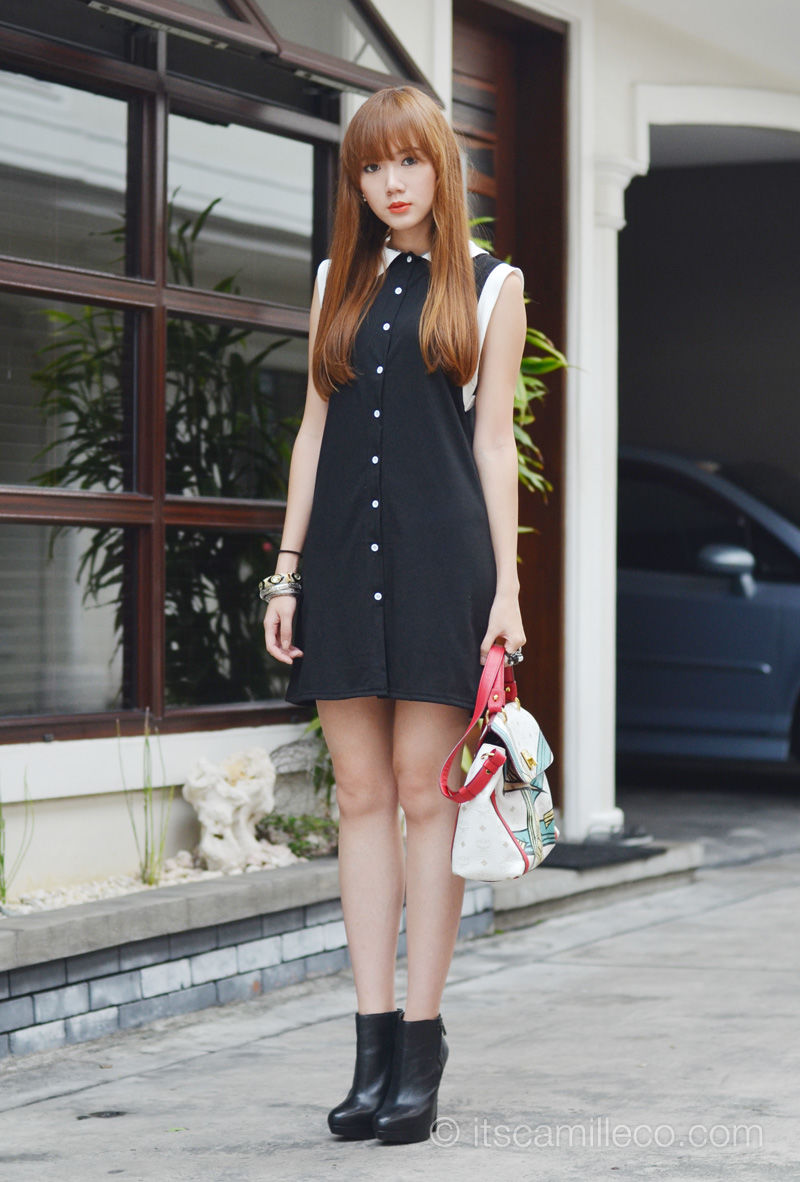 Hi! This is Wednesday Addams from the Addams Family–fashion blogger edition! LOL.  I decided against braiding my hair, wearing knee-high socks, donning Mary Janes and applying plum/black lipstick on so that people won't approach me and ask, "Teh, hindi ka pa over? Halloween has passed. #TimeToMoveOn" Kidding aside, Wednesday Addams never really entered my mind when I wore this out. It's only now that I noticed how much it resembles her dresses–you know, her usual black and white collared dresses. Come to think of it, they're actually quite cute.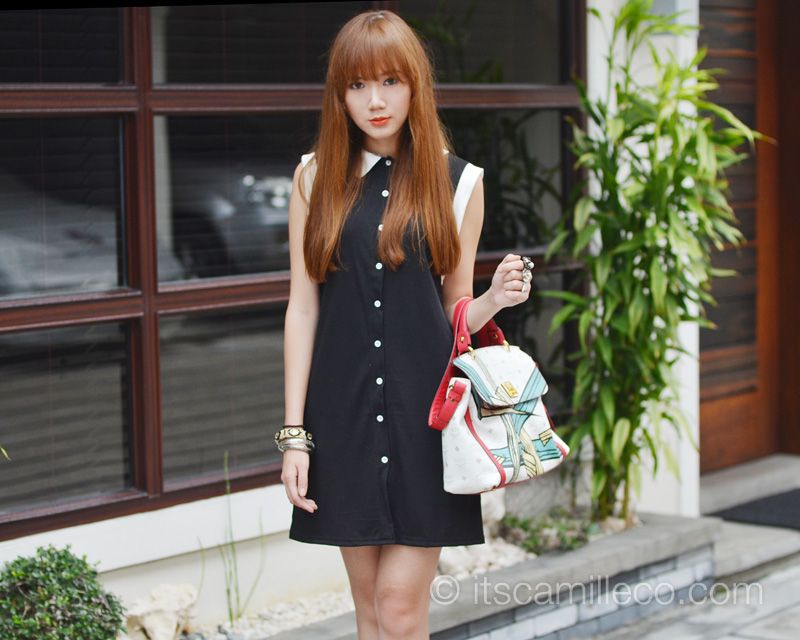 Dresses like these are perfect for lazy Sundays. They're easy and fuss-free. Some of you may shy away from it and think it's a little too kiddie, but I strongly disagree. It's all about the styling. Heck, I can still see myself wearing this when I'm in my late 20s–nice pointy flats, hair up in a bun with a winner leather tote.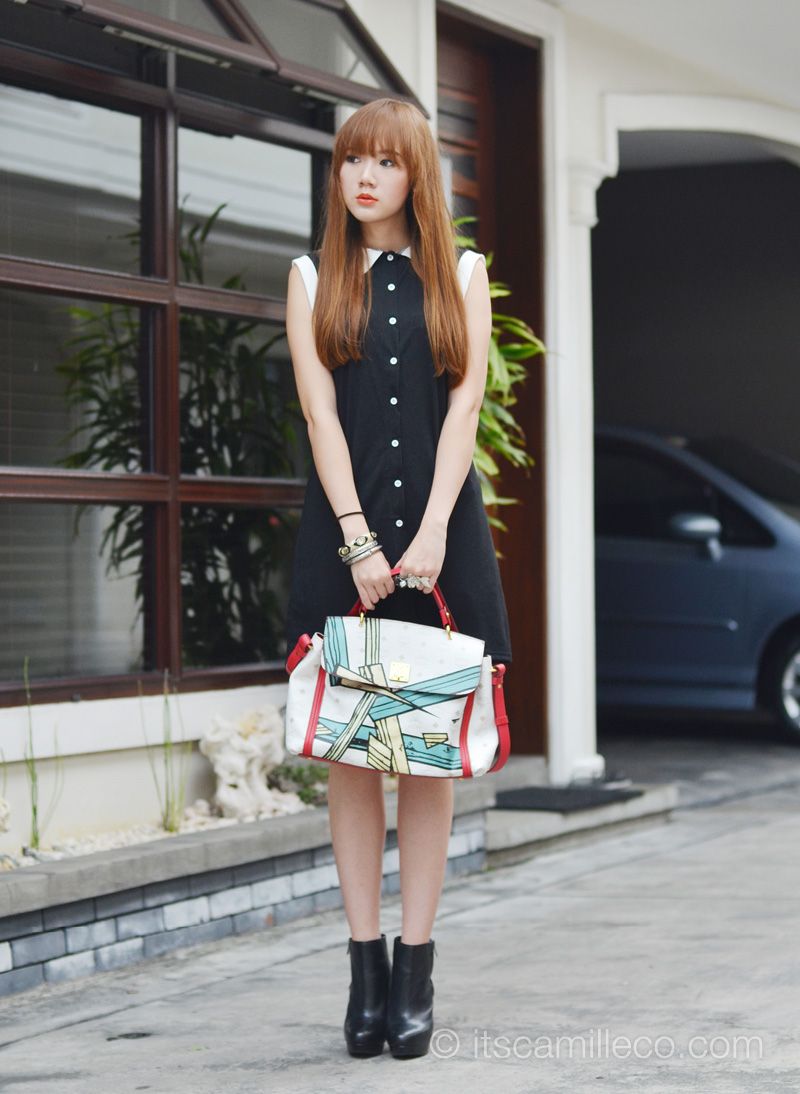 Looking at these photos, I can't help but wish I own a bright red lipstick. The stark contrast of the black, white and red colors would've been awesome! But since I don't have one yet, I settled for my bright orange lippie from MAC instead. Notice I said I don't have a bright red lipstick YET. I think I'm finally ready to don one soon, ala Fashion Squad! See, I'm slowly going out of my comfort zone. Nagdadalaga na!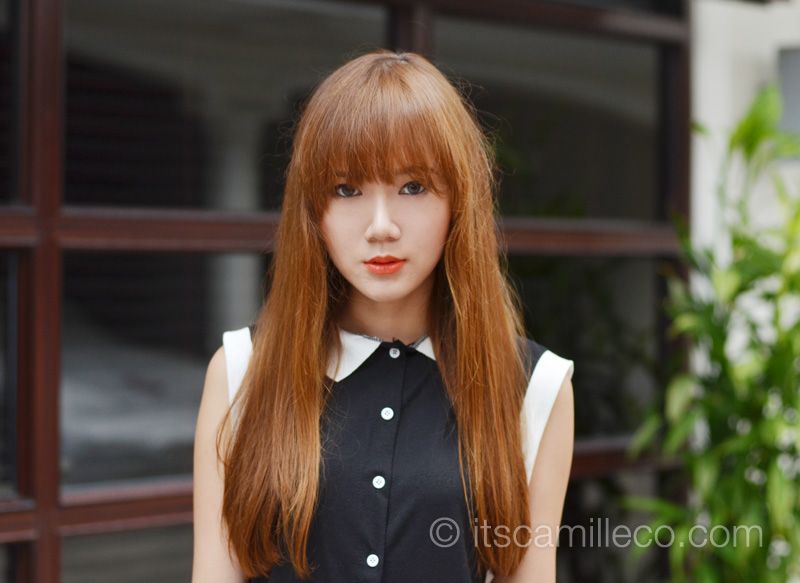 MAC What A Blast! lipstick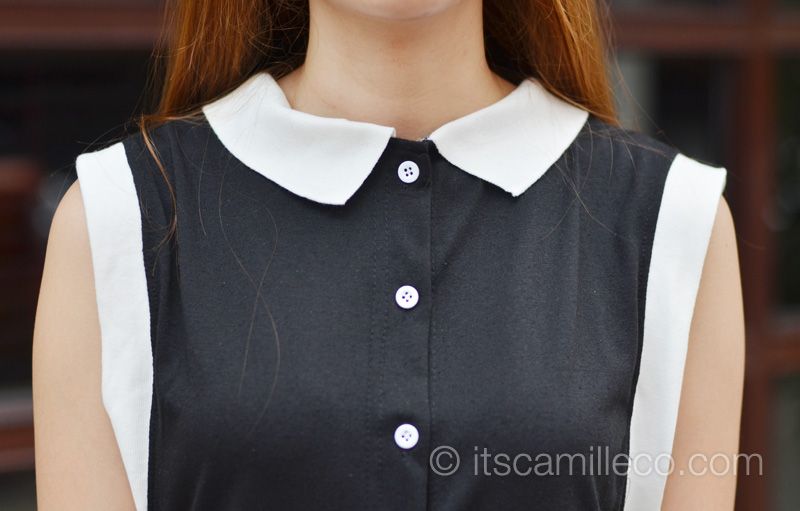 Closet Goddess dress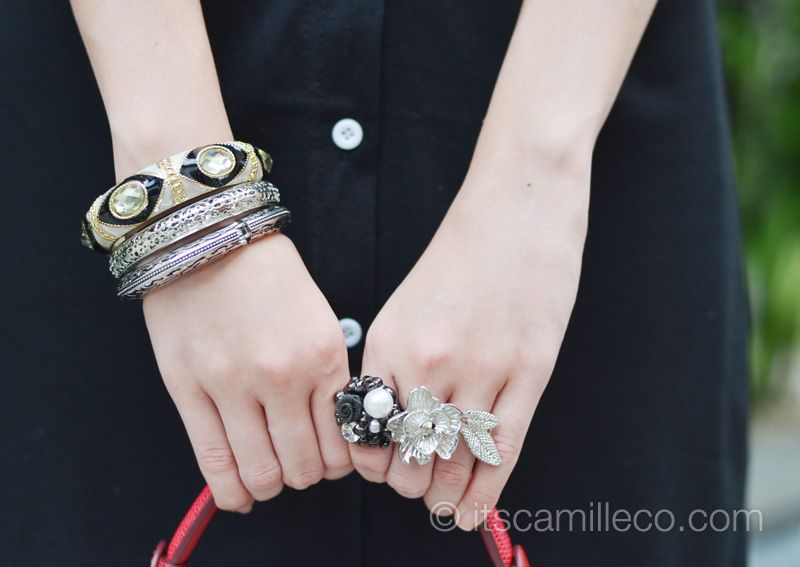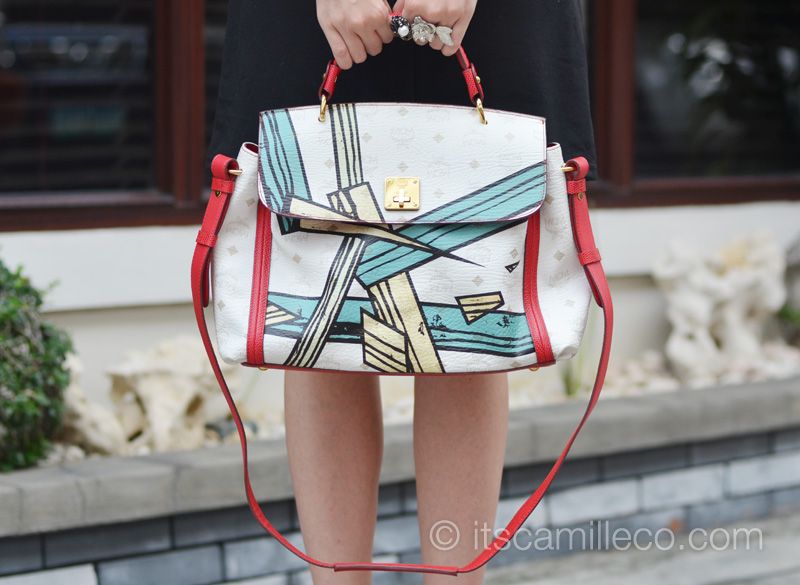 MCM x Richard Woods bag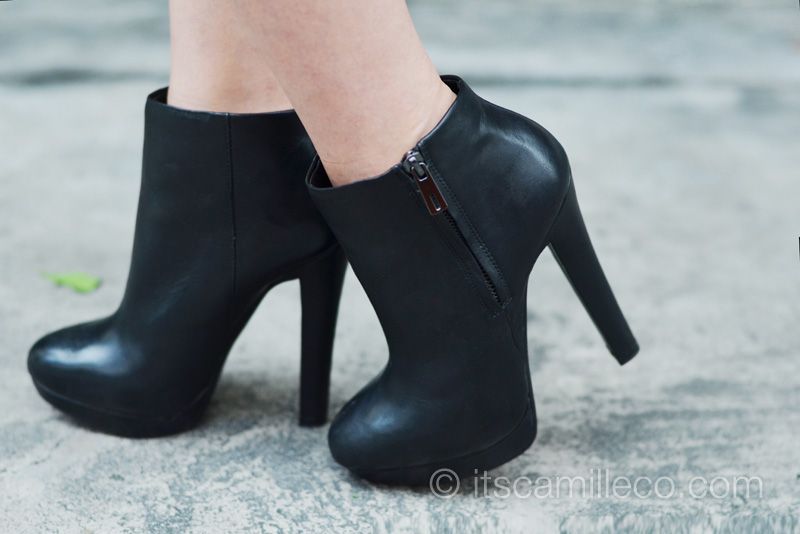 Zara shoes
[button link="http://lookbook.nu/look/4238691-Wednesday-Addams" size="small" bg_color="#e5b3b9″ window="yes"]Hype this look at Lookbook.nu here[/button]