Hello!!! Is it Christmas already? The giveaways just keep coming, don't they? Here's another one for you. This time, it's from SM GTW!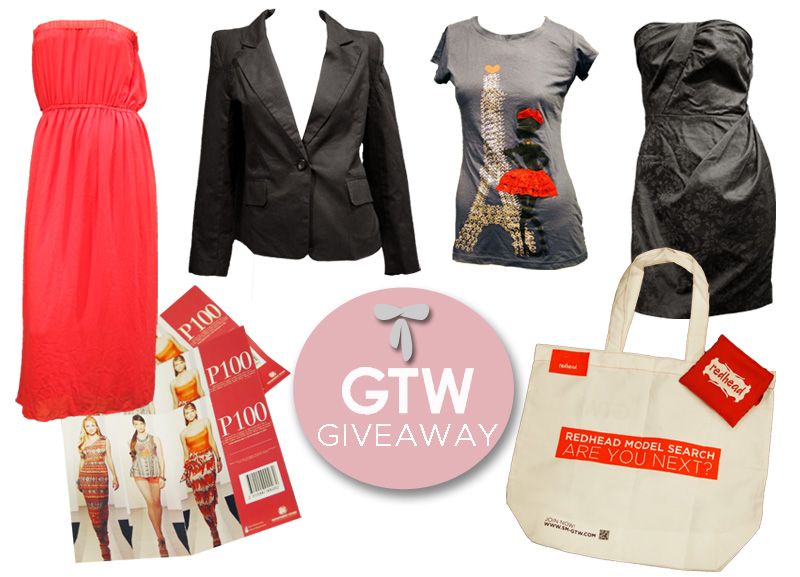 Be one of the 10 readers to win these awesome prizes! All 10 winners will get 3 P100 SM GTW gift certificates each plus either one of the clothes above or one SM Redhead eco bag. This means 4 winners will get a piece of clothing + P300 worth of SM GTW gift certificates each, while 6 winners will get an eco bag + P300 worth of SM gift certificates each. Ready to join? Here's what you need to do:
Follow me on Twitter and Bloglovin'. If you don't have these accounts, it's easy to make one!
Leave a comment below with your name and twitter name.
Tweet this and make this your Facebook status: ""Win prizes from @SM_GTW by joining www.itscamilleco.com 's Christmas Giveaway! #ItsCamilleCoGiveaways"
Deadline for entries is on November 20 at 11:59PM. As usual, no multiple entries please. This contest is open to Metro Manila residents only. If you want to join and you live outside of Metro Manila, be ready to pick up your prize here in Metro Manila or make sure you have a Metro Manila address we can send your prize to. The 10 winners will be chosen via Random.org and announced here on the comments section on or before November 27.
Good luck everyone!